Injustice Now On Android
NetherRealms Announces Android App Release of Injustice!
The legendary battle of comic book good and evil opens a new front today as NetherRealms Studios announces the release of Injustice: Gods Among Us for Android!
DC's superhero fighting game has been available on consoles and iOS iphones and ipads for months, but Android tablet, pad and phone users had not been about to join the fight for truth, justice and American way - until now.
NetherRealms Studios creative director Ed Boon formally announced the arrival on Twitter this morning:
INJUSTICE mobile game now available for Android !! .... and you thought we forgot about you !! ;) http://t.co/86RdDAQce3

— Ed Boon (@noobde) November 21, 2013
The game actually became available for download last night. Pick up your copy now from the Google Apps Store.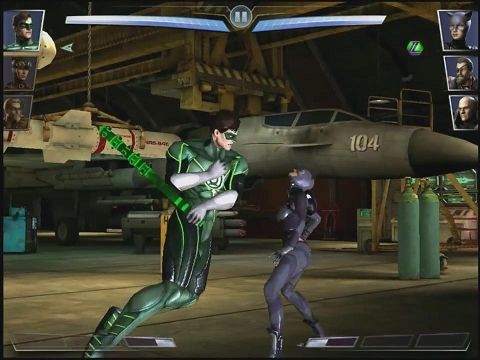 If you're not familiar with the mobile version of Injustice, the game is 3 vs 3 team fighting game that also combines the elements of a card-collecting game as you create your teams of heroes and villains as well as build their powers.
Published Nov. 21st 2013