Dark Souls I, II, & III: FROMSOFT's Three Dysfunctional Children
The Dark Souls Games Are Like Three Beautiful, Bickering Siblings
The highly anticipated Dark Souls III hit American shelves a little over a month ago in April, and while in internet time that's practically eons, it's still incredibly fresh. The game was Bandai-Namco's most successful day-one launch, and has sold upwards of three million copies as of May 10. But Dark Souls III and its major success aren't necessarily what we're aiming to talk about here, at least not exclusively. Since the series is all wrapped up, at least according to lead game director and president of FromSoftware Hidetaka Miyazaki, we're going to talk about all three Dark Souls games, and how they fit together. If you grew up in a family with multiple children, you may find some of this familiar.
Dark Souls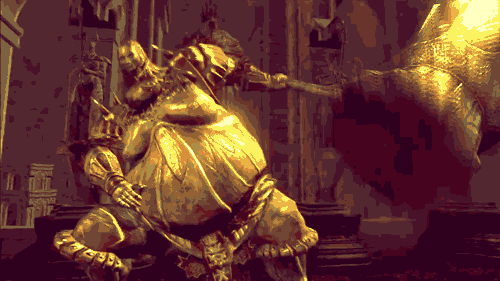 Dark Souls is FromSoftware's firstborn child. You know, the one that the parents meticulously raise using every baby book or parenting guide they can get their hands on. Since this is the first and only child, every aspect of raising it is planned so cautiously and with such great care that practically nothing goes wrong. Sure, due to being first-timers, the parents drop a ball or two, but what you have in the end is a beautiful child with a heavily immersive world, challenging yet fair combat mechanics, and interwoven level design that is nothing short of ingenious. Wait. I think the metaphor overlapped a little. Either way, Dark Souls' parents were so pleased with the outcome of their pristine, model child, that they decided to have another one. Maybe you see where this is going?
Dark Souls II
Dark Souls II is the attention-starved, practically forgotten middle child. The parents stopped their meticulous and cautious parenting because they thought they had it all figured out, but in reality couldn't hatch two perfect eggs in a row. Seriously, stupid metaphors aside, Dark Souls II seems incredibly unpolished compared to its predecessor, and while some quality of life tweaks have been added (the ability to climb up ladders faster, or move while healing) it seriously falls short of the previously set standard. There's a pretty big internet hate bandwagon for Dark Souls II which can be a bit over-dramatic, so while it's not a bad game on its own by any stretch, it's pretty fair to say this installment is the worst in the series. And it makes sense too - Bandai-Namco funnelled a LOT more money into advertising than developing (at least proportionally to Dark Souls I), and Miyazaki was only supervising the project, not directly involved. Thusly, Dark Souls II is without a doubt the middle-child black sheep of the series, who will probably dye their hair in high school and start ditching class to chain smoke with upperclassmen.
Dark Souls III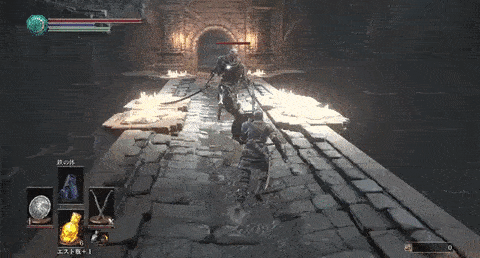 The weary, at this point disheartened parents thought they'd try one more time after the disaster of their second child, and thus Dark Souls III was born. The youngest, the cutest, receives the most attention - we're pretty much all familiar. It's almost uncanny how much it seems like the parents in this beaten-to-death metaphor realize where they went wrong with Dark souls II and totally reversed those elements. Everything fans loved about the first game is present in Dark Souls III, and people familiar with the series who pick it up will be nothing short of delighted. All the care and attentiveness is back, tons of weapons and armors that people adored in the first game (but are absent in the second game) have returned, and we even see a handful of familiar faces. With all kidding aside, FromSoftware did the perfect job giving the series a proper send-off, and just like any overworked set of parents I'm sure they're looking forward to being empty-nesters. Although probably not. Because they're a game company and they probably want to make more games.
So there you have it -- if you grew up with two other siblings, now you know which Dark Souls game you can best relate to.
http://cdn3.whatculture.com/images/2014/07/tumblr_ms9iawIQPw1sgduwno1_500.gif
http://i.imgur.com/NcxhPYt.gif
https://media.giphy.com/media/xT1XGFti5n4754JQly/giphy.gif
Published Jun. 16th 2020