Halo: The Fall of Reach exclusive review
Halo: The Fall of Reach takes us back to the beginning of the spartan-II program showing Master Chiefs origins and childhood.
A month after the most recent Halo game's release, Master Chief Petty Officer John 117 is back -- as in way back! Produced and directed by Sequence Studios Halo: The Fall of Reach is a new animated film based on events from the book of the same name.
The film was originally released as a three part mini series available if you purchased Halo 5 Guardians deluxe editions. Fall of Reach takes us back to the beginning of the Spartan-II program. We follows Dr. Catherine Halsey's project and a young (helmet-less) John during his youth. The Movie releases December 1st. If you're a fan of the Halo franchises books, games, and movies this is something you will want to see.
A side unseen in the games
Fall of Reach starts at the same point as the novel. Civilian Dr. Halsey (Jen Taylor) and her escort Lieutenant Keyes are meeting with each potential candidate for the spartan program. The first visit is to a human colony to meet a young boy named John (Steve Downes). The Spartan-II project is so secretive even Keyes isn't one hundred on the mission details. Keyes' annoyance with the assignment is humorous to watch; he isn't aware of the children's significance to the USFC. Seeing John brutally beat three other children at a game of King of the Hill doesn't help.
John and Halsey's first interaction is well depicted. All of the candidates are six year-old children with a particular DNA makeup that makes them viable. Halsey, who is testing each child's character personally, challenges John to a game; if he calls a few coin flips correctly he can keep the coin. Watching John ace several rounds of the game exemplifies how great a Spartan has to be even before receiving augmentation.
Soon after the project begins. The candidates are retrieved from their homes and replaced with flash clones. Over the next three years the children receive physical training as well as lessons in war and battle tactics. The movie's momentum slows at this point. The event that changes John from selfish bully to steadfast leader is anti-climatic and predictable. Its also weird that none of the children seem to resist their new reality. John quickly learns the importance of working as a team. It becomes his will that nobody is left behind; his team's lives are more important than his own.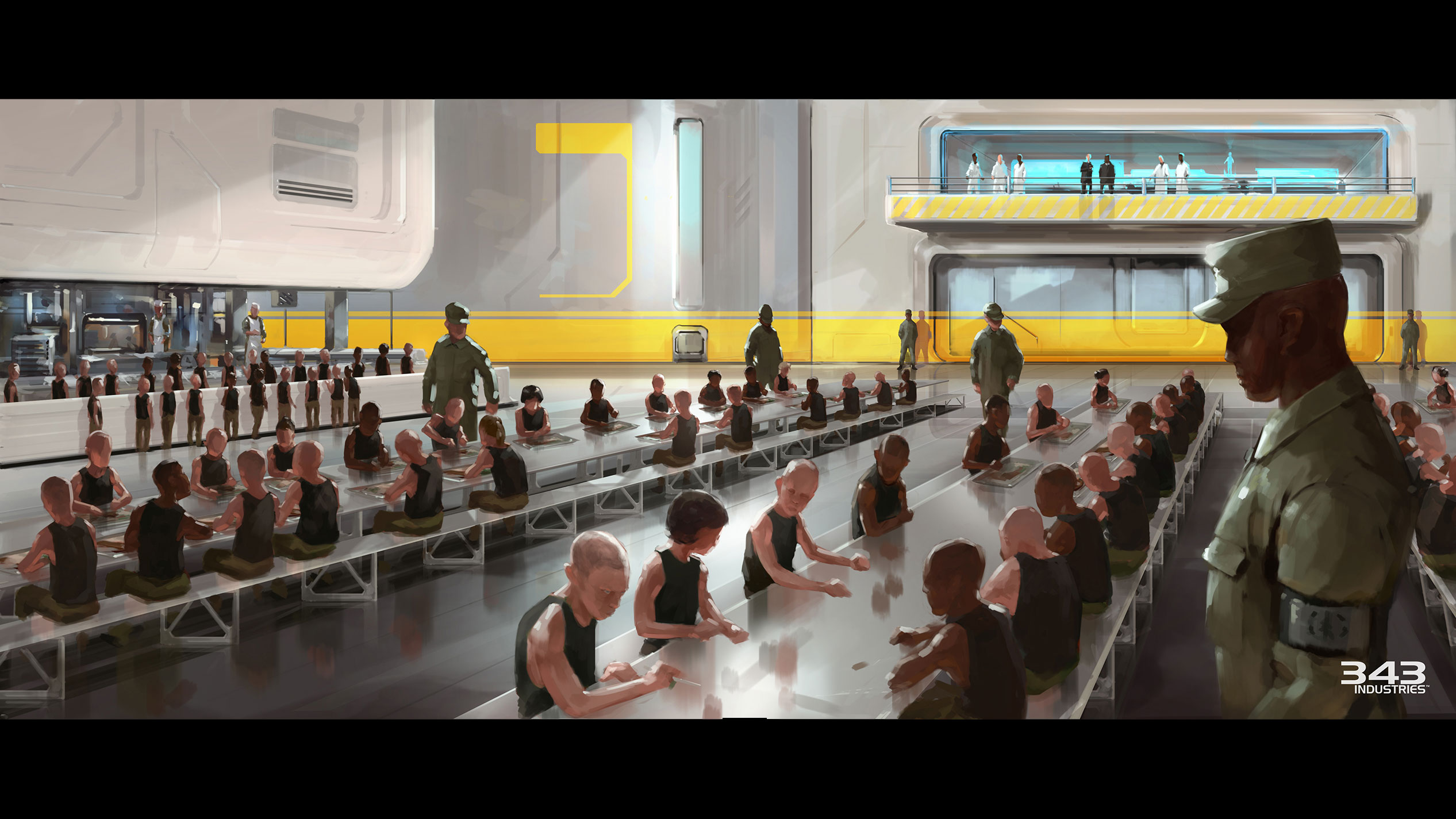 Several other notable events occur during training but things really pick up again after Augmentation. The psychological effect of the event on each character is apparent; its clear that John and the other Spartans are loyal to the USFC but are confused why over 30% of their friends didn't survive the risky procedure. For John who values all of his team's lives the question was whether there was anything more he could have done to help them. While he finds guidance he is still shaken from the event; severely injuring three normal soldiers out of rage. John learns several lessons from this: not to waste the lives of his men and that his life is worth more than those of lower ranking officers.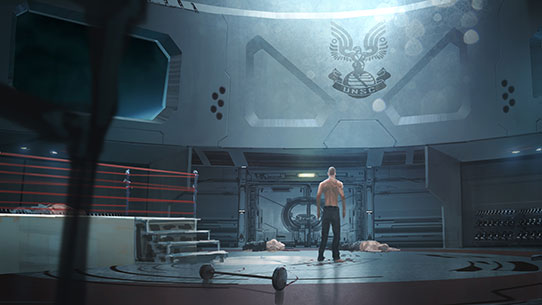 Verdict
This was, overall, a good movie and a good introduction to anyone who doesn't know the spartan-II story already. Some transitions and time skips are handled awkwardly making it a little difficult to follow the plot. There is also a lack of attention to the other characters. Recently the other members of John's team have had more in-game screen time so its weird this used as a way to flesh out their personal motives more. Viewers might notice a lack of action as well. The games are very fast paced shooters; there are really only two fights in the entire movie, both ending pretty quickly.
Personally my favorite element was Dr. Catherine Halsey. She is a woman fascinated by science, who is also willing to do whats necessary to generate results. Her research, while seen by others as too risky, is to her the only real option humanity has left. The weight of her failures do weight on her. She makes the effort to refer to the subjects as children, taking note of all those lost while pursuing the goal. She regrets how attached she becomes to John and how special he becomes to her.
Fans of the series will definitely enjoy this movie. I'm sure everyone will smile or laugh when the first grunt appears on the screen. If you are not a big fan of the series there is still some value in watching. While the characters are weak, the plot is strong. Plus getting to see John in armor without his helmet is definitely worth it.
The movie releases Monday, December the 1st on digital and Blu-ray.
Our Rating
Halo: The Fall of Reach takes us back to the beginning of the spartan-II program showing Master Chiefs origins and childhood.
Published Nov. 30th 2015