Nintendo Announces 2DS - A Flat 3DS With No 3D
Nintendo announces their new handheld, the 2DS
Having just bought my 3DS XL last week, I wasn't terribly pleased to see that Nintendo announced their upcoming handheld, the 2DS.
Then I saw what it actually looks like.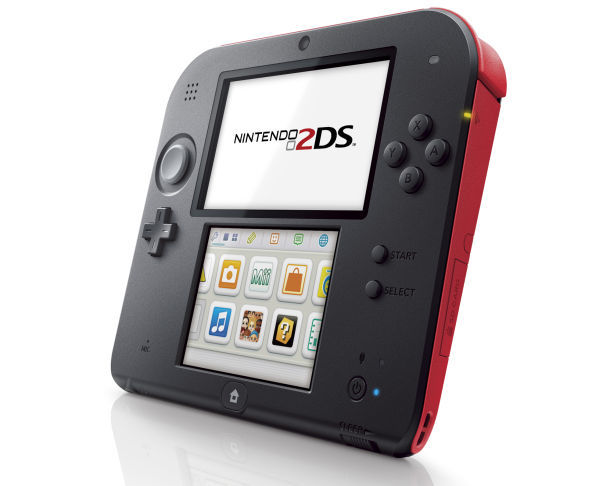 With no 3D capabilities, the 2DS is the new entry-level handheld which will come in on the market at $129.99. Considering the price of the 3DS, $169.99, this is a great entry price that has a fairly decent chance of competing with the recently lowered Vita, which was reduced to $199 on August 21st.
The 2DS will be able to play both DS and 3DS games (without the 3D, as mentioned) and features this flat tablet-like design. It also has all of the other features of a 3DS, including WiFi and local multiplayer.
Set to launch in October, this handheld only has one speaker, but has full stereo sound through its audio jack.
IGN says that
According to Fils-Aime, the idea for the 2DS came from wanting to appeal to younger consumers, as the standard 3DS is aimed at players age seven and up.
This move makes Nintendo one of the leading sellers to audiences younger than seven--if not the only.
The low price point and lack of 3D capability, which causes headaches in some users, makes this an outstanding choice for parents with younger children.
Published Aug. 28th 2013