The Latest from Zeboyd Games: Cosmic Star Heroine
Zeboyd Games announces Cosmic Star Heroine!
Zeboyd Games recently announced the title for their latest upcoming RPG adventure: Cosmic Star Heroine. The developer is known for its stylized 8 and 16-bit role-playing games, including: Breath of Death VII, Cthulhu Saves the World, and Penny Arcade Adventures.
Cosmic Star Heroine will be a "humorous," futuristic sci-fi RPG featuring classic 2D pixel art and turn-based mechanics. The game will be created with the Unity 3D engine to allow for release on more platforms, but will still maintain Zeboyd's traditional 2D art style that has defined their image.
Cosmic Star Heroine's protagonist will be the legendary Alyssa L'Salle, check out Zeboyd's plot teaser:
Alyssa L'Salle is one of the galactic government's top agents and always manages to save the day! But when she accidentally uncovers a dark conspiracy, her own government outs her as a legendary spy and the people's champion! Sure, now she has hordes of adoring fans but every villainous organization she's ever crossed in her career knows who she is and is out for her blood! Can she save the day once more while she faces her greatest challenge… Everyone!?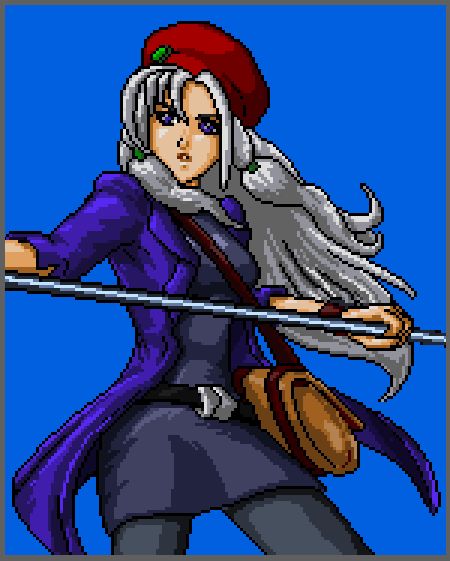 Zeboyd Games will be doing a Kickstarter for Cosmic Star Heroine to help out with fundraising for the game's development costs. More details on the project will be coming soon.
For more development details and information on Cosmic Star Heroine, check out the official Zeboyd Games website!
Published Jun. 27th 2013