New Update to Guild Wars 2: Fractured
Updating dungeons, adding fractals, and changing skills are all part of the newest Guild Wars 2 update.
On November 26th, the newest patch to Guild Wars 2 goes live, and this one focuses on Fractals.
Fractals are mini dungeons which challenge players, as they increase in difficulty while you play through them. They take about thirty minutes to complete and are a fantastic quick raid. When players voted on an in-game election back in August during the update Cutthroat Politics one of the NPC candidates promised to update fractals and now Ellen Kiel, our elected official, has delivered. There will be one brand new fractal set in the Thaumonova Reactor and two additional fractals that are being brought back to the game. There will also be many updates to the existing fractal system.
In the special new addition, players will be able to "...experience the moments leading up to the catastrophic destruction of the Thaumanova Reactor, caused by the Inquest's reckless experiments with Chaos Energy."
Nobody knows exactly what that will entail, but we can guess that it will be an epic battle in the Magumma Jungle against some devious Asuran enemies. You can also expect some air elementals and other enemies to help your kill variety.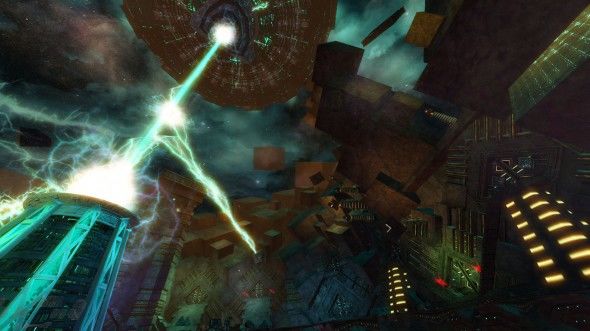 Along with the brand new dungeon Guild Wars 2 will have two fractals that people have played briefly come back again. The Aetherblade and Molten Alliance dungeons that were available before are coming back for people to enjoy again. The traps and tricks in those raids should be harder than ever. The supercharged bosses like the Dredge Engineer are entering the mists again.
Finally, Mai Trin from the Aetherblade Retreat and the Molten Berserker and Dredge Firestorm from the Molten Facility Dungeon are returning as short boss fractals. There is currently only one boss fractal, the Jade Maw, so these additions are badly needed. These bosses will test player's kiting and teamwork skills.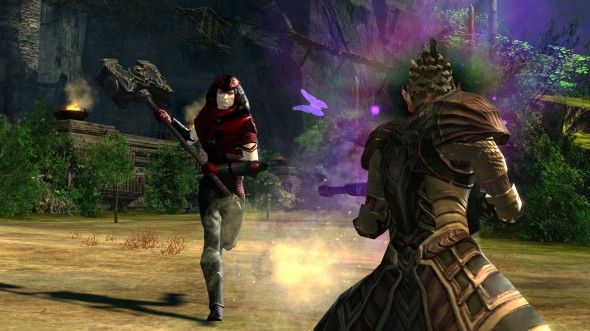 Above fractal difficulty level 10, a type of damage called agony is applied by monsters. It can only be dealt with by Agony resist upgrades on Ascended armor. A new agony resist infusion slot will be added to rings and backpacks so that players have more opportunities to kill harder monsters. Artificers will be able to help combine infusions so that more agony resist can help your team.
This will be necessary because all 50 levels now have a boss fractal after the standard rotation of three normal fractals instead of only offering a boss encounter at the end of even-numbered fractal levels. This makes completing levels slightly more challenging, but you will get rewards more often. The rewards are not equal to the difficulty yet, but Fractals are fun even if Guild Wars 2 needs to continue to increase the rewards those dungeons give.
Published Nov. 20th 2013