Madden NFL '17 cover star announced
Madden NFL '17 cover star is none other than Rob Gronkowski
EA announced earlier this week that Madden NFL '17 will come to PlayStation 4, PlayStation 3, Xbox One, and Xbox 360 on August 23, 2016. Today, they released the official box art for the upcoming game, confirming this year's cover star as none other than Rob Gronkowski, tight end for the New England Patriots.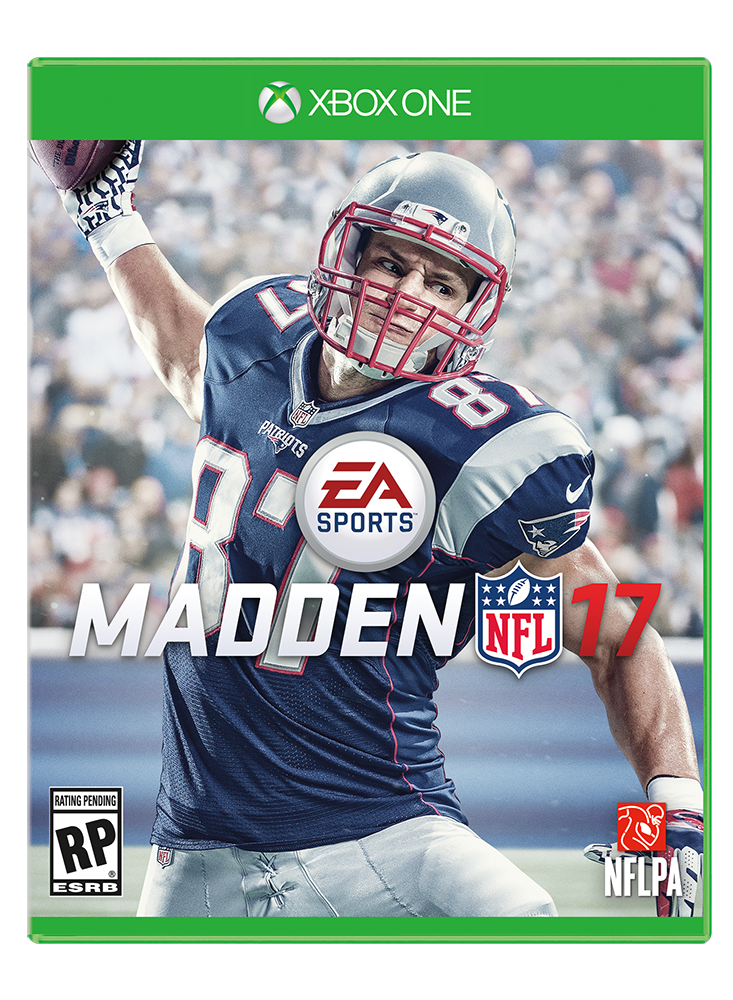 You can demo Madden NFL '17 via EA Access' Play First Trial for a limited amount of time before its August 23 release date. However, this is only available to Xbox One owners.
Madden NFL '17 is the next entry in the popular series of football games. EA is set on making this a more realistic and even more enjoyable experience with a host of new features. These features include new ball carrier controls, a tiered system of special moves, a revamped AI system, and changes to Special Teams -- to name a few. You can view the full list of changes and features in Madden NFL '17 on the official EA Sports website.
Published May. 12th 2016