The Sims 3: Supernatural Review
Ever dream of being a Vampire or Fairy? In this great expansion pack for The Sims 3 you can become any kind of creature!
The Sims 3: Supernatural expansion pack is all about making your supernatural fantasies come true! In Supernatural you can become a vampire, werewolf, fairy, ghost, genie, witch and much more.
Why I think this game is great!
Some might think this strange but I absolutely love Bonehilda! She is the best skeleton maid one could have. You can buy her coffin as you are decorating your house for $3,999. It is worth the price, she is so cool and you don't even have to pay her! All you have to do once you place her coffin in your house is have one of your sims summon her and then Bonehilda will appear every day to clean your house. I never have a house without her!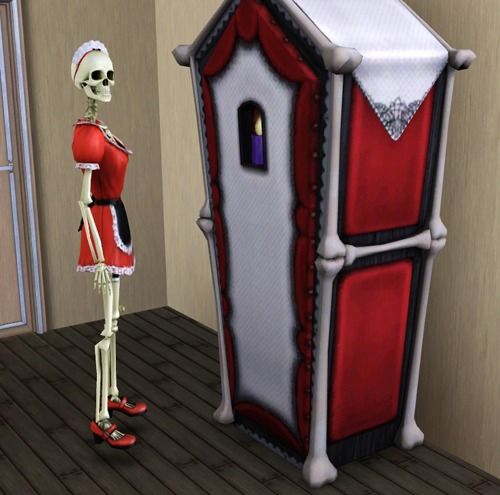 One thing about this game that irks me is that when you chose to be a vampire, you can't stand out side in the sun too long. Now you might be thinking "Duh! You're a vampire you can't be in the sun!" but I forget easily and it sucks when I am doing something outside and I have to run back in! Don't get me wrong I love being a vampire! The one thing I love the most is if you are a lousy hunter like I am, you can just drink blood juice pouches from your fridge!
This expansion pack is great for all those supernatural lovers out there!
Our Rating
Ever dream of being a Vampire or Fairy? In this great expansion pack for The Sims 3 you can become any kind of creature!
Published Aug. 22nd 2013