10 Reasons That Booty Hunters Should be on Your Radar
Booty Hunters is an upcoming Battle Arena/Role-Playing/Strategy/Adventure Hybrid game for iOS devices. Here's why you need to follow it.
Disclaimer: The Author, Daniel R. Miller is the Lead Writer and PR Rep for Volite Games.
1.) It scratches the "Pirate Game Itch" that genre fans so desperately crave.
Prominent pirate games in the gaming community can be hard to come by. Booty Hunters aims to give genre fans just that by putting one, in the palm of their hands on iPhone devices.
2.) The game is built from the ground up by an avid sailor.
If there is anyone who can craft a quality, in-depth oceanic gaming experience, a seasoned sailor can. Lead Designer, Andrew Palmer Martinson has a solid background boating on open waters and has carefully planned and implemented every mechanic, upgrade and ship with a balance of authenticity, aesthetic appeal and gameplay in mind.
3.) A blend of genres that has not been seen in the Apple Marketplace to date.
Combining Role-­Playing, Strategy, and MOBA gameplay mechanics, Booty Hunters offers a very in-depth gameplay experience that perfectly achieves the balance between easy­ to ­understand and difficult ­to ­master.
4.) In-depth customization options.
Who doesn't love personalizing their games to fit their own play styles? Booty Hunters delivers in­depth ship customization options that not only affect the look of your ship, but how it functions. This allows players to change the game on the fly.
5.) BAMF Looking Pirate Ships
As players progress through the game, the ships that become available to the player will naturally become increasingly more stylish. Players will be able to further their infamy by sporting sexier ships such as the intimidating, blood red Sea Dragon.
6.) A Wealth of Different Adventure Types
A Pirate's life has many different facets, and Booty Hunters reflects that. There are many different ways to earn coin throughout the world that vary on the spectrum of morality; one moment, you might be saving innocent villagers from an erupting volcano, another, you might be conquering a village to expand your benefactor's influence for a hefty reward.
7.) Enemy Variety
There are many different types of enemy ships skulking about on the open seas, all of which use different strategies to sink the player. Some enemies may prefer to keep their distance while others may decide to go kamikaze and try to ram you. You just never know what you will find in your next encounter.
8.) An open world on a smartphone.
iOS games have the reputation of being limited to mostly linear experiences. Booty Hunters breaks free from this perception by offering an open oceanic world that rivals the size of any current iOS game on the market. And, of course, the world is packed with plenty to do.
9.) Endless Replayability
With hundreds of combinations of statistic-­altering ship parts at your disposal, there are many different ways to play Booty Hunters. Take your enemies out from a distance without them ever seeing you coming or impose your will and find yourself in the middle of an all out war. Every time you dock your ship into port, change your abilities out to make an entirely different ship and complete your objectives the way you want. Your ship, your way.
10.) Putting the "Free" Back Into Free-to-Play
Perhaps best of all. You don't have to drop a penny on Booty Hunters in order to get yourself a ship, set sail and obtain meaningful progression.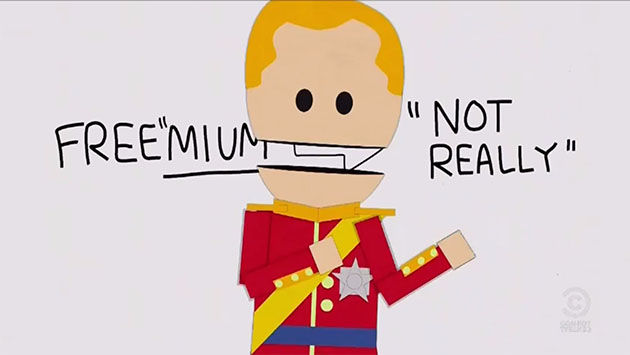 As with a lot of other "Freemium" games, Booty Hunters will have the option to speed up the progression of the game at the player's choosing, but it is not required to get the full experience. Every ship upgrade is obtainable simply by playing the game at a natural pace. Enjoy one of the deepest and most engaging mobile games you'll ever experience on iPhone for nothing at all.
Published Feb. 9th 2015