Elder Scrolls Online Thieves' Guild DLC launching soon
Here's a reason to revisit Elder Scrolls Online...or perhaps pick it up.
One of the best parts of Skyrim was joining the Thieves' Guild and following through with its quest line. Now it seems you can do something similar on Elder Scrolls Online, with some brand new DLC set to release on March.
The Thieves' Guild expansion offers a new passive skill line, new justice gameplay, and more story content -- along with other features available for free-to-players who have an active ESO Plus membership. For others, it will cost 2000 crowns and can be bought from the ESO crown store.
The DLC promises to update the base game with a lot of quality-of-life changes, including but not limited to: combat and gameplay balance improvements, a new client for PC and Mac users, improved facial animations (Mac) and more. This will be available free of charge to anyone who owns the base game.
The Thieves' Guild expansion itself offers new story quests, a new 12 player trials (ESO's version of raids), new gear, new world bosses, and more.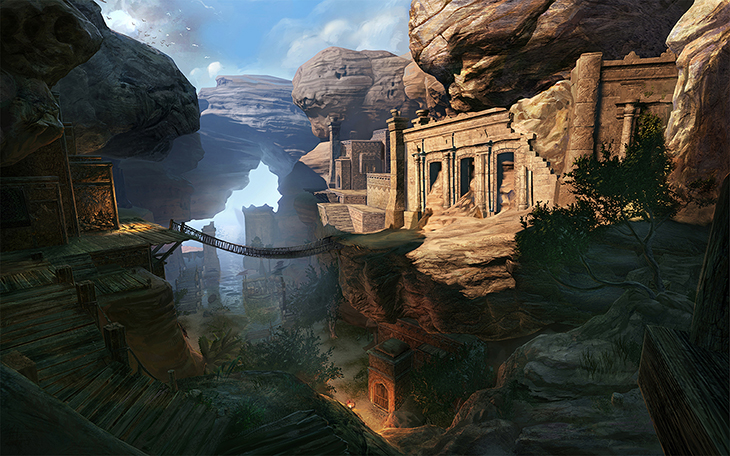 PC and Mac users can experience the Thieves' Guild on the Public Test Server (PTS), which will be available next week. The DLC itself will be released on the March 7 for the PC and Mac, March 22 for the Xbox One, and March 23 for the PlayStation 4.
Elder Scrolls Online received a bad reputation in the past. But the game has, admittedly, come a long way from what it was back then. Perhaps this DLC will entice more new players, while revitalizing the game for veterans as well.
While we may not be able to serve directly under Nocturnal again (maybe?), a chance to get more insight to the story behind one of the most iconic aspects of Skyrim certainly is welcome.
Published Jan. 29th 2016