Microsoft Giving Away $15 Free Credit for Pre-Orders
The new offer gives Xbox Live Rewards members 15,000 points that equate to money for pre-ordering games through the online gaming service.
It is becoming common to bundle pre-orders with exclusive content, but Microsoft is now also rewarding gamers who place an order for Xbox games with reward credits worth money.

Under the new offer, Xbox Live Rewards members who pre-order a game through the online gaming service will qualify for 15,000 rewards points. The points, which equate to $15, will be awarded for up to three games per customer.

The offer began Oct. 13, and will run through the holiday season until Dec. 31. Gamers who want to qualify for the rewards points will have to order the game no later than 2. p.m PDT on the Thursday prior to the game's Tuesday release.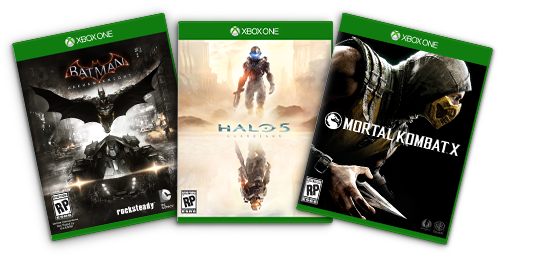 This year's most anticipated games such as Assassin's Creed Unity, Far Cry 4, and Call of Duty: Advanced Warfare are all games that qualify for this promotion.

A separate sales special is running through the Microsoft Store website, where customers who pre-order games through that site will receive a $10 Xbox Gift Card. Players who are Xbox Live Rewards members who already are eligible for 15,000 points can not qualify for the website deal.
Published Oct. 15th 2014