Demon Gaze Receives Release Date for the PS Vita
Demon Gaze has been given a release date for North America and Europe.
The upcoming PS Vita dungeon-crawling RPG game Demon Gaze has been given a release date by publisher NIS. Playing this highly animated RPG game, you'll find that not even Runescape will stand a chance.
When's the release date?
It may seem a bit far away, but Demon Gaze will hit retailers and the PlayStation store April 22nd in North America and April 25th in Europe. Many people have looked forward to this release since the announcement last summer, and the release in Japan during January 2013. Many screenshots of Demon Gaze have been put up, and you can check on them here.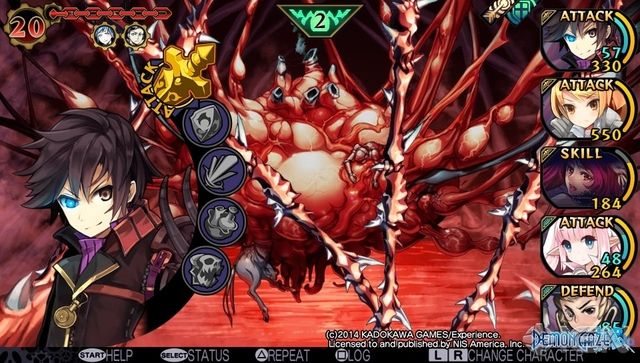 This animated game may look a bit familiar since the developer is Kadokawa Games, whom are working on another PS3 and PS4 RPG game called Natural Doctrine. The title might look a bit tempting, but the west will have to wait for the release date announcement.
Will you be picking up the RPG game Demon Gaze when you have the chance? How do you feel about Sony RPG games? Comment below!
Published Jan. 24th 2014