10 PC Games That Are Worth Playing When Ported to Console
These are 10 of the best PC games which are coming to a console, or already have.
Gaming has suddenly become a place where PC-only experiences have been finding new homes on the current generation of consoles. Games like XCOM, iRacing, little indie games, and experimental ARPGs, are now moving over to consoles.
This isn't a bad thing, it's great, but what are the 10 best PC games which are being ported to console in the coming months? I'm counting them down. Because I think it's time for gamers to unite under a love of games -- or just keep shouting at each other, it really is quite amusing.
1. Superhot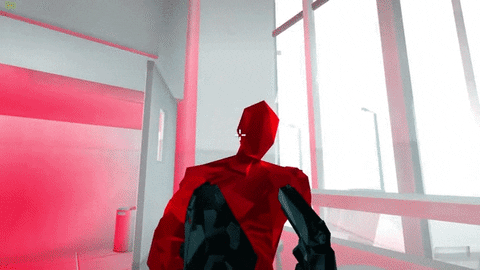 Released way back in Feb 2016 for PC, Superhot was later released for Xbox One. "Time only moves when you move," is the tagline -- it's a bit of a lie, because when you don't move time still moves, just very, very, very, almost imperceptibly slowly.
It's a perfect example of a game which works on both console and PC. The range and fluidity of motion a pad allows makes for some great Matrix moments. I actually play it by aiming with my mouse, and doing everything else with my pad.
Superhot also has a mind bending story. While not revolutionary, it asks some very interesting questions. But mostly...you look badass all the time -- so just get it, alright?!
2. Inside
Yes, I know Inside was on Xbox One first, but I just had to put this here. Breaking the rules for such an amazing game can be forgiven, right? Released in June, and July of 2016 for Xbox One and PC respectively, Inside was brought to PS4 on the 23rd of August -- which is why I can stand here and say it belongs on this list.
In this side scrolling puzzle game, you control a boy as he moves through a dystopian, maybe future world. Inside is a must have for anyone who loves a good atmospheric game (like Limbo).
3. Project Cars (pCars)
The cheekiest thing I could possibly do right now is put pCars on this list. And as I never aim to disappoint, I will do just that! Released back in 2015, pCars received a Game of the Year (GotY) edition back in May. This is when I consider the game to have come out fully...not because of any principles, but just because then I can put another racing game on this list.
pCars is a simulation racer by Slightly Mad Studios. They are indeed slightly mad, as they not only crowed funded the budget for the game, but also the development. The result is pretty much the best racing game ever released -- not the most realistic, but the most realistic feeling. pCars is a must have for any car fan, racing fan, or fan of things which make the sounds of heaven and go in speeds which are quick.
pCars has VR support, as well.
4. Dirt Rally
Dirt Rally was released on PC right at the end of 2015, and was in Early Access before that. Just like the game above it, it's pretty much the best rally game ever made (matching the likes of Richard Burns Rally, and the Colin McRae Rally games). It feels more real than it is -- not that it's even close to being an arcade game. A simulation at its core, Dirt Rally is another must-have for any car, racing, or fast thing lover. It came to consoles in April of 2016, and... just get it.
It, like pCars, has VR support. But it's absolutely terrifying.
5. Mounts and Blade: Warband
Mount and Blade Warband released all the way back in 2010 for PC, but is trotting its way onto the PS4 and Xbox One on September 16th, 2016. Working out why it's taken 6 years for one of the best ARPGs to make it onto consoles is like wearing a melted full face helmet into battle -- you ain't gonna see anything, you ain't gonna hear anything, you ain't gonna find anything out. But I digress.
Mount and Blade has always had a 'make your own story' type gameplay. You start as a randomer, pick a side, and well... make your own story. You can go from useless arsewipe, to leader of the free people of Westeros... I mean Calradia. Slash some mercs, fire some of them pointy arrow things, and do some other stuff that makes you the best, on Xbox One and PS4 pretty soon!
6. Darkest Dungeon
Darkest Dungeon released on PC right at the start of 2016 after a long, but successful, Early Access stint. Your merry band of skilled fighters must march through a dungeon, vanquishing foes for glory -- or, you're depressed band of terrible shamblers, will die.
Darkest Dungeon is a phenomenal side scrolling roguelike dungeon crawler -- literally -- where you must manage your band of heroes through the murky depths of your new mansion. Like with many of these games, you must manage pretty much everything everyone does -- from stress levels, to when they can relieve themselves (Disclaimer: you don't need to do that last part.)
The game is a turn-based, real-time hybrid -- you move around in real time, but take combat in turns. Coming to the PS4 and Vita at the end of September 2016, Darkest Dungeon is made special because of its roguelike nature, the aesthetic, the art style, and above all the tightness of the game's mechanics. Each system interlocks, and they all work in perfect unison. If that sounds like a pleasant stroll in the park, then get the game...you'll love it!
7. Verdun
Released on PC after an Early Access period, Verdun (named after the battle of the same name) is a World War 1 (WW1) FPS. Unlike the upcoming Battlefield 1 -- which I call 1916 -- this is not a happy-go-lucky, run-and-gun look at WW1. It's a much more methodical, slower-paced FPS. As is the case with games like Insurgency or Day of Infamy, you can't go in guns blazing.
Verdun is an exceptional FPS, which will shamble onto your PS4s and Xbox Ones right at the end of August 2016. If I have not convinced you of its brilliance, it's because the game even downplays itself. It's a grueling game, one which captures the essence of trench warfare. Just bring your trench gun and gasmask, because Verdun will run right at you with mustard gas and all sorts of weapons.
8. X-COM 2
XCOM 2 released way back in February 2016. I's a turn-based, squad-focused strategy game. You play as an elite squad of the now basically dead XCOM defense force, after earth has been taken by aliens and a military dictatorship has taken hold. Battle aliens and the government, in a futuristic world -- but you can only shoot in turns. Your aim is to save earth, starting from nothing, and building XCOM back to what it once was -- an organisation of the baddest, meanest, most elite alien arse kickers on earth (and everywhere around it).
XCOM 2 is the 2nd game in the reboot series, based on the classic franchise of the same name. And it's coming to Xbox One and PS4 right at the end of September 2016. Do you want to kill all aliens, and dictator scum, or do you want to brutally murder everything? The lack of choice is yours, because of course you want to save earth by killing everything... right?
9. Halo Wars 2
Releasing for Xbox One and PC in Feb 2017 (but being made for PC, just with controllers in mind) Halo Wars 2 will be the 2nd in the spin-off Halo RTS series. This time developed by Creative Assembly (of Total War fame) Halo Wars 2 continues what Halo Wars started semi-successfully with bringing the RTS to controllers.
If you want to kick alien or human ass in real time, Halo Wars 2 is your only bet. You can play as Brutes (giant hulking beasts who are more walking boar than anything else) or humans (who as we all know are just the worst). But the only question remains: will Halo Wars 2 improve on the mixed reception of the first or only match it? We will find out on the 21st of February, 2017.
10. Assetto Corsa
Released on PC in Dec 2014, after a year-long Early Access stint, Assetto Corsa sits right next to the likes of rFactor and iRacing as pure simulation excellence. But it is also outstandingly pretty. Every detail of how a car behaves is meticulously handled -- unless you can't handle it, and then it's meticulously crashed. And every track is laser-scanned perfection.
Assetto Corsa releases for Xbox One and PS4 on the 26th August 2016. If you can control a car perfectly, while driving at around 150mph going up the famous Eau Rouge of Spa, then I declare you a driving god. (Until you try driving the Pikes Peak Hillclimb in Dirt Rally with the Peugeot 208 T16, once you master that you are a driving titan.)
I counted to ten, and now we are out
There you have it -- the best of the best PC games which have made it, or will make it, to console in 2016 and early 2017. There is a massive range of experiences being ported this season, and I hail the day that there is almost full software parity between the PC and consoles. That day, when it comes, will be known as "the day the gamers won." (Both because I love puns, and also because we did.)
If there are any games I left off this list that you would love to talk about, then go ahead and tell me about them in the comments below!
Header image credit: hexus.net
Published Feb. 17th 2017