I don't mean to alarm you, but a new year is upon us. While you gather your best New Year's resolutions and finish up any shopping you may need to do for the holidays, it's time to peek ahead at what kind of presents the gaming industry may give us in 2020.
After a summer of conventions and expos and plenty of awesome looking reveals since, we're ready to share our most anticipated upcoming indie games of 2020.
From far-off games with assumed launch dates to set-in-stone 2020 arrivals, there's a lot to look forward to. We could've gone on forever with how strong the industry is right now, but we've narrowed it down to 10 indies. Did we miss your favorite? Let us know!
Tunic
Developer: Andrew Shouldice
Platforms: PC, Xbox One
Release Date: TBA 2020
Tunic may be familiar to some as it was featured on the Microsoft stage at E3 way back in 2018, which came as a surprise to even the game's developer, Andrew Shouldice.
To his credit, Shouldice corrects the oft-repeated record that he is the only developer. In fact, he says, he's had help with some audio work, but even a two-person team making something like Tunic is exciting.
Tunic plays like an isometric Zelda with a bit of Dark Souls flair thanks to a labyrinthine level design that wraps around itself, some tough enemies, and resting at bonfires. It also features an adorable fox who looks way in over his head.
Temtem
Developer: CremaGames S.L.
Platforms: PC, PS4, Xbox One, Switch
Release Date: January 21, 2020
Whether or not you enjoyed Pokemon Sword and Shield, you need to have Temtem in mind for next year. The game takes all of the beloved foundations of Pokemon but has aspirations to outshine Game Freak's best-seller with some features the former has still failed to introduce.
With a true open-world MMORPG setup, Temtem will allow players to explore, battle, cooperate, and trade with other players all while collecting and leveling up their titular creatures. They'll then take down boss dojos, the game's equivalent to gyms. Could this be the Stardew Valley of creature collectors?
Fall Guys
Developer: Mediatonic
Platforms: PC, PS4
Release Date: TBA 2020
Just when it seemed like the battle royale genre was slowing so soon after it began, along came Fall Guys. The game looks to revitalize things with a colorful and absurd physics-based battle royale that plays more like a Japanese game show.
One look at the trailer tells you all you need to know about Fall Guys, but we mean that in a good way. One hundred players start out by running through an obstacle course that's constantly shifting below their feet, and only one will win. Can you survive next year's most ridiculous round of Ultimate Knockout? 
12 Minutes
Developer: Luis Antonio
Platforms: PC, Xbox One
Release Date: TBA 2020
12 Minutes dazzled when it was shown on stage at E3 2019, and knowing it comes from Annapurna signals to us that we can probably expect another solid game from the publisher who has a keen eye for quality. 
12 Minutes will be the latest in a recent string of timeloop games, but it doesn't exactly play like the others. In a top-down view, players will continuously relive the night their home is invaded and their wife is killed. Why it's happening and how to stop it seem like just the tip of the iceberg of this mysterious thriller, and we can't wait to unravel the rest of it.
Spiritfarer
Developer: Thunder Lotus Games
Platforms: PC, PS4, Xbox One, Switch
Release Date: TBA 2020
Spiritfarer is unforgettably advertised as "a cozy management sim about dying," which may lead you to ask, "what's so cozy about dying?". But that's precisely what has us excited for Thunder Lotus' latest hand-drawn adventure.
The game's premise seems to take an adult and cathartic view of death as players steer a ship in the afterlife, transporting the dead to their destinations. It's exactly the kind of concept that would only be made by an indie studio. It stands as a testament to the industry's growth that we can now enjoy something with a concept so esoteric and niche.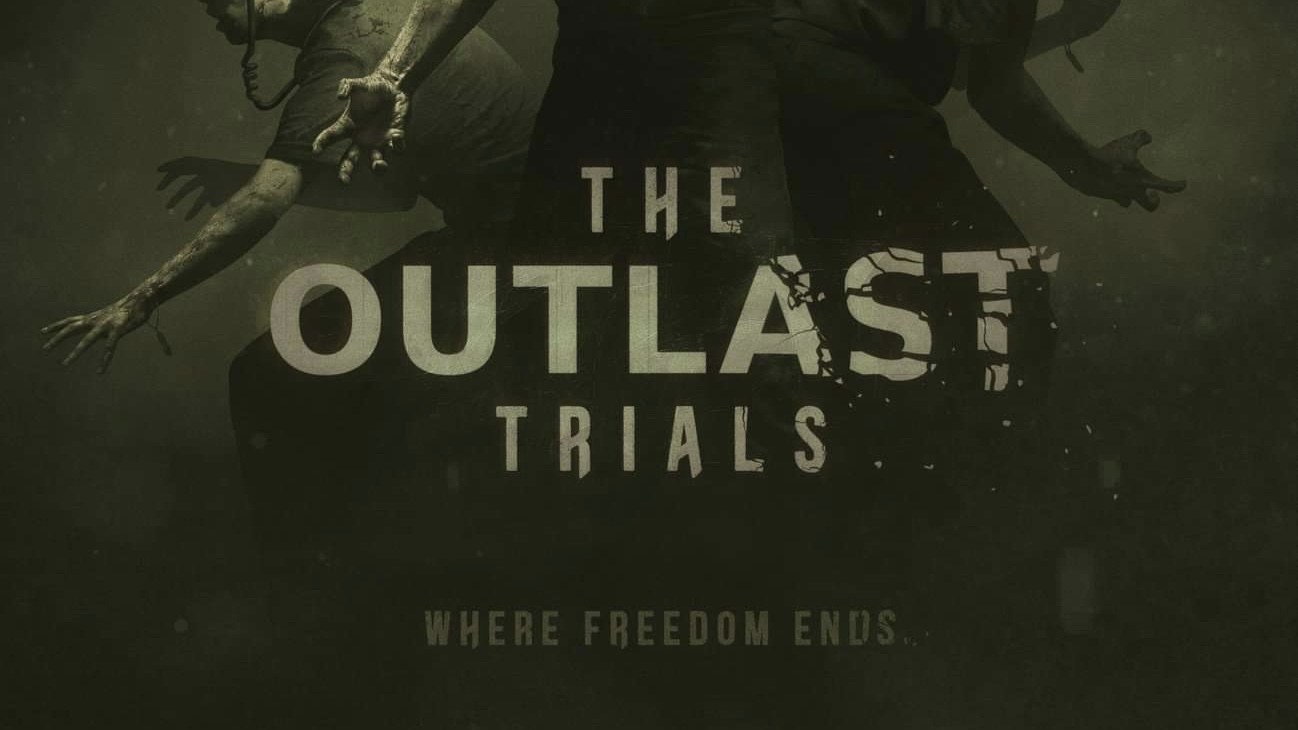 The Outlast Trials
Developer: Red Barrels
Platforms: TBA
Release Date: TBA 2020
We don't know much about The Outlast Trials yet, so much so that there isn't even a trailer to see, as it was just announced days ago. But what we do know is it's another Outlast game from Red Barrels — an already exciting proposition — but this one comes with a twist.
Four-player multiplayer is coming to the series for the first time ever, and though the reveal uses the word "cooperate," something about this series and the key art tells us we should instead maybe expect a social engineering element. Perhaps we'll be playing out scenes that would fit into SAW, where survivors have to risk saving themselves at others' expenses.
Time will tell if our hunch is right, but even if we're off base, a new Outlast is only a good thing.
Atomic Heart
Developer: Mudfish
Platforms: PC, PS4, Xbox One
Release Date: TBA 2020
Give a game some BioShock comparisons and it'll pick up steam in a hurry. That's the case with Atomic Heart, whose only issue has been radio silence since its reveal. 
The trailer depicts some sort of Russian post-apocalypse where players will battle with monsters both mechanical and fleshy. It even stars the iconic wrench as a melee weapon, so let there be no mistake what Mudfish is going for with this one.
Coming up on a year since we got a fresh glimpse at Atomic Heart, we're hoping to hear more on the game soon. As of now, there's no reason to think we won't. 
Way to the Woods
Developer: Anthony Tan
Platforms: PC, PS4, Xbox One, Switch
Release Date: TBA 2020
What 2018 did for Tunic, 2019 did for Way to the Woods. By that we mean it was a surprise featured game on stage at the Xbox E3 presser, and it turned a lot of heads. Whereas Tunic stars a fox, Way to the Woods stars two deer.
We love the look of this one because it may deliver some well-timed commentary on human impact on the environment. The pair of deer explore a post-human world, but we don't know why that is yet. Might this be a story of the planet's resiliency after brushing off its greatest polluters? It could be, and that's a point we need more games to make in the years to come. 
Ooblets
Developer: Glumberland
Platforms: PC, Xbox One
Release Date: TBA 2020
No most-anticipated list is complete without Ooblets, the oft-delayed controversy-courting mash-up of all things wholesome and cute. With a bit of Animal Crossing mixed with some Pokemon and a dash of Adventure Time, Ooblets is not the direct take on creature collectors like Temtem is.
Instead, Ooblets combines life sim activities like farming with the creature collecting of Pokemon to give players the most Nintendo game Nintendo never made. It also apparently features trippy dance battles, as you can see in the above trailer. We're sold.
Table Manners
Developer: Echo Chamber Games
Platforms: PC
Release Date: Q1 2020
Just revealed weeks ago, Table Manners is our favorite indie VR game to look forward to in 2020. While Half-Life: Alyx allegedly pulls the platform away from the edge of irrelevance, it's the quirkiness of stuff like Table Manners that fills the platform's believers with both joy and hope.
Table Manners is a dating sim like no other. Using VR controls, you're tasked with having successful dates while trying to navigate a crowded dinner table full of opportunities to break, spill, and spoil the evening while your date looks on. Can you win their affection, or merely stain their shirt? Check, please!
For more of the most anticipated games of 2020, be sure to head over to the lists below:
About the author