While current-gen consoles are generally considered as equals to their PC counterparts in this day and age, one area where the latter still leads the way is in game modifications. If you've ever downloaded any of the mods for the open-world masterpiece Grand Theft Auto V, you'll know exactly what we mean.
Take a quick look at the plethora of mods for Grand Theft Auto V, and you'll be astounded by just how many different ways the game's code can be manipulated and contorted to create something entirely new. If you're someone who likes to experiment with various mods, GTA V is the game for you.
Whether it's being able to collect pedestrians with Poké Balls, or the ability to turn your character into a fire-breathing dragon, Grand Theft Auto V features some of the craziest, imaginative, and hilarious mods we've ever come across in a video game. So without further ado, here are the ten best.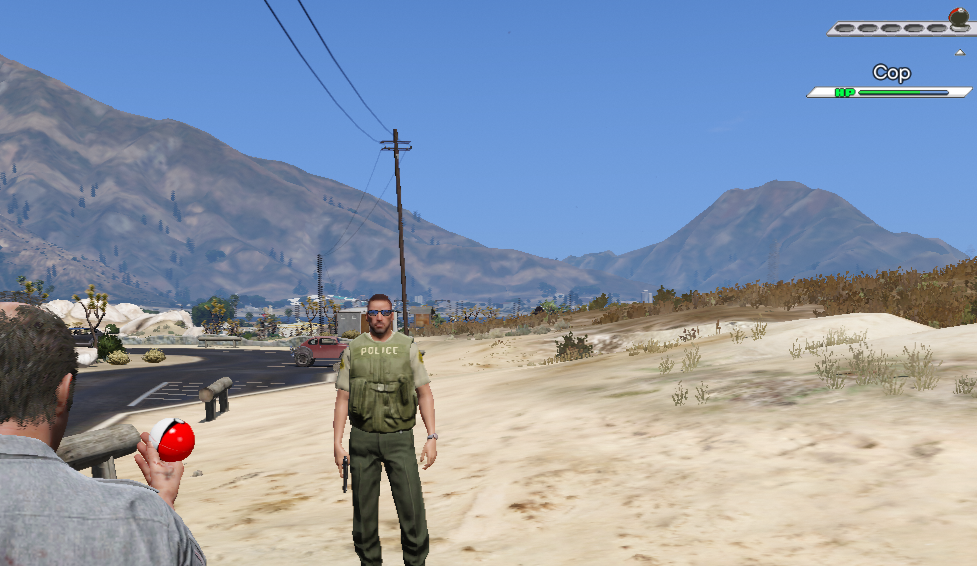 10. Gotta Catch 'Em All!
Creator: InfamousSabre
Download Poke Ball Beta
Consider yourself a fan of Grand Theft Auto and Pokémon? Then this surprisingly deep mod is for you. Not only does it allow you to catch pedestrians with a Poké Ball, but it also allows you to utilize them to your advantage as well! Simply weaken the bystander you wish to capture, and then hurl the ball towards them to nab them. And with five Poké Balls at your disposal, you'll soon have your very own hidden gang ready to be unleashed when you're getting things tight in GTA V. Now this is one gaming crossover we never saw coming….
9. More in the 'Canon' Than You First Thought
Creator: flocraftMods
Download Vehicle Cannon 2.0
It goes without saying that there are some powerful weapons in Grand Theft Auto V, however, none are quite as destructive as the one granted to you with this mod. Inexplicably, this turns your gun into a cannon which can fire out vehicles – what's not to love? Just press F11 on your keyboard to activate it, and you now have a vehicle cannon which will give your enemies the ultimate shock of their lives! What's more, large vehicles such as tractors and trucks can also be shot out – giving the destruction even more oomph! Needless to say, there will be a fair few more roadblocks with this super fun mod enabled.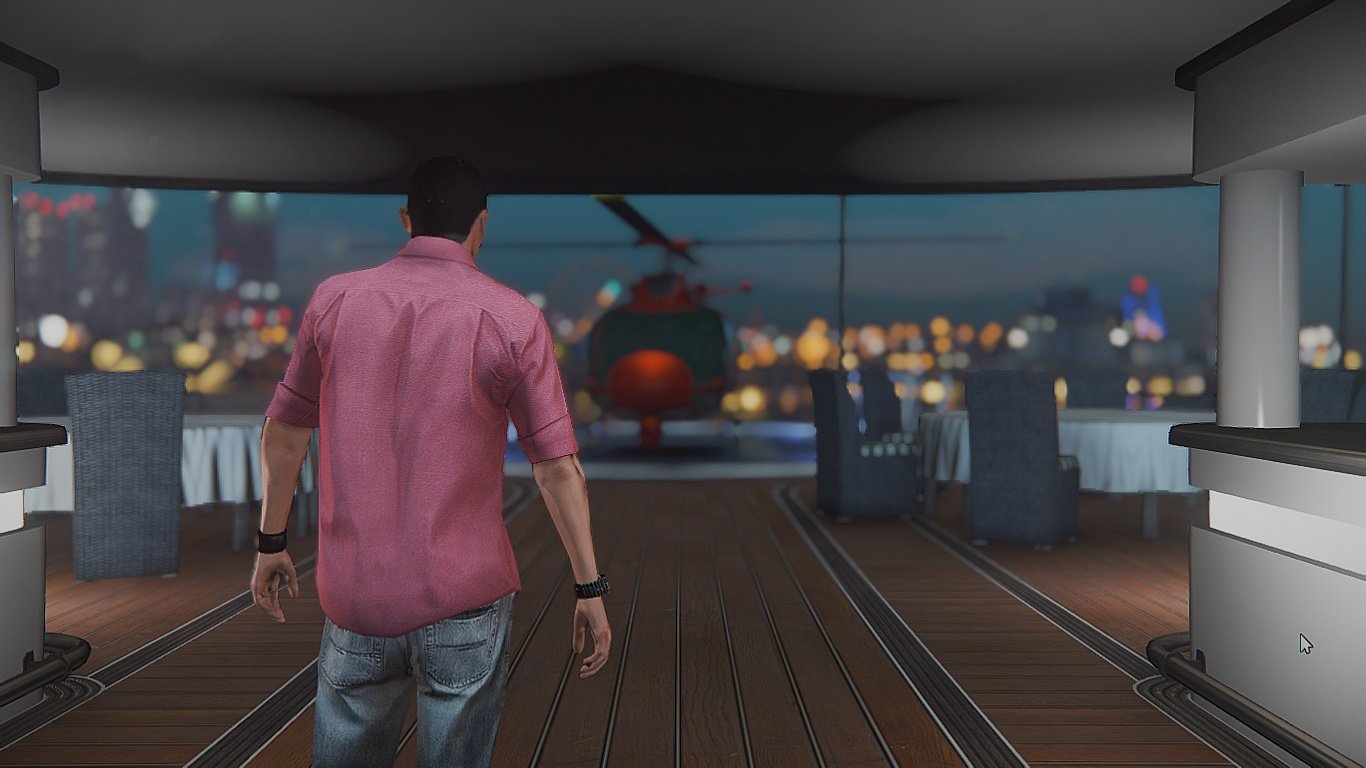 8. Make Los Santos Look Even Better
Creator: BackstageMODS
Download Project RELOAD GTA V Enhancer
We'd be lying if we said Grand Theft Auto V looked bad, because quite frankly, it's still a gorgeous game. However, that doesn't mean that it can't be improved upon – something which this mod more than proves. Yes, the GTA V Enhancer modification will make your version of the game look that much better, featuring greatly improved textures, much better lighting, and more realistic weather effects to ensure that you're never pulled out of the game world by low-res images or bland textures in some of the locales. Make no mistake about it – Los Santos has never looked this pretty before.
7. Exploring the Previously Unexplorable
Creator: NewTheft
Download Open All Interiors 5.1
I really love games like Just Cause 3, but the absence of explorable interiors is definitely a drawback. However, while Grand Theft Auto V does have a smattering of buildings to explore, there aren't as many as one would like. Well, if you feel the same way, then allow us to point you in the direction of this neat little mod that allows you to strut around buildings at your leisure. Fancy taking a stroll through the LifeInvader facilities? Go for it. Got a hankering for snooping around Lester's home? Feel free. In fact, the mod opens up almost 70 new interiors for you to explore to your heart's content.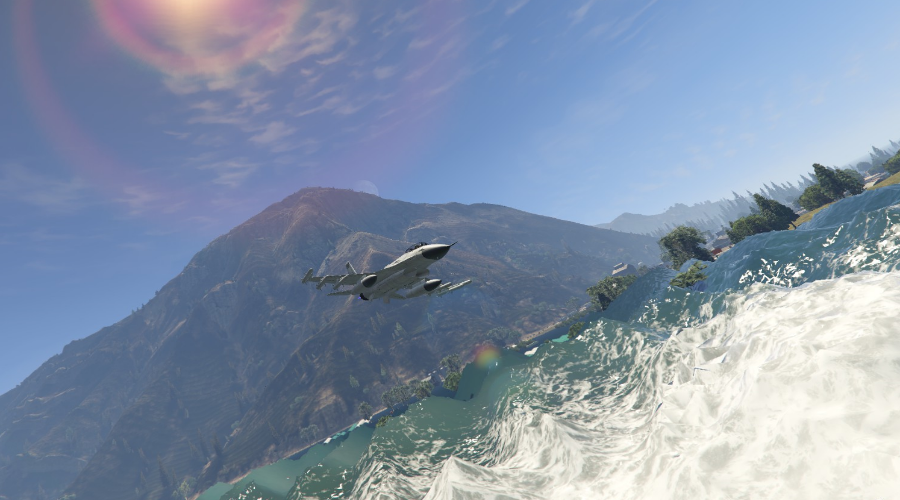 6. Making Waves
Creator: Bone34
Download Tsunami mod
See yourself as more of a risk-taker than an explorer? Then this mod is what the doctor ordered. Entitled the Tsunami mod, this one does exactly what it says on the tin. Activating it will flood Los Santos in water, with huge waves added as well. Even cleverer is the ability to alter the wave height and the water level to suit your needs, meaning you'll never be up to your neck in the glistening liquid if you don't want to be. The map may be littered with rivers, pools, and oceans, but this mod practically ensures that you're never too far away from some H20.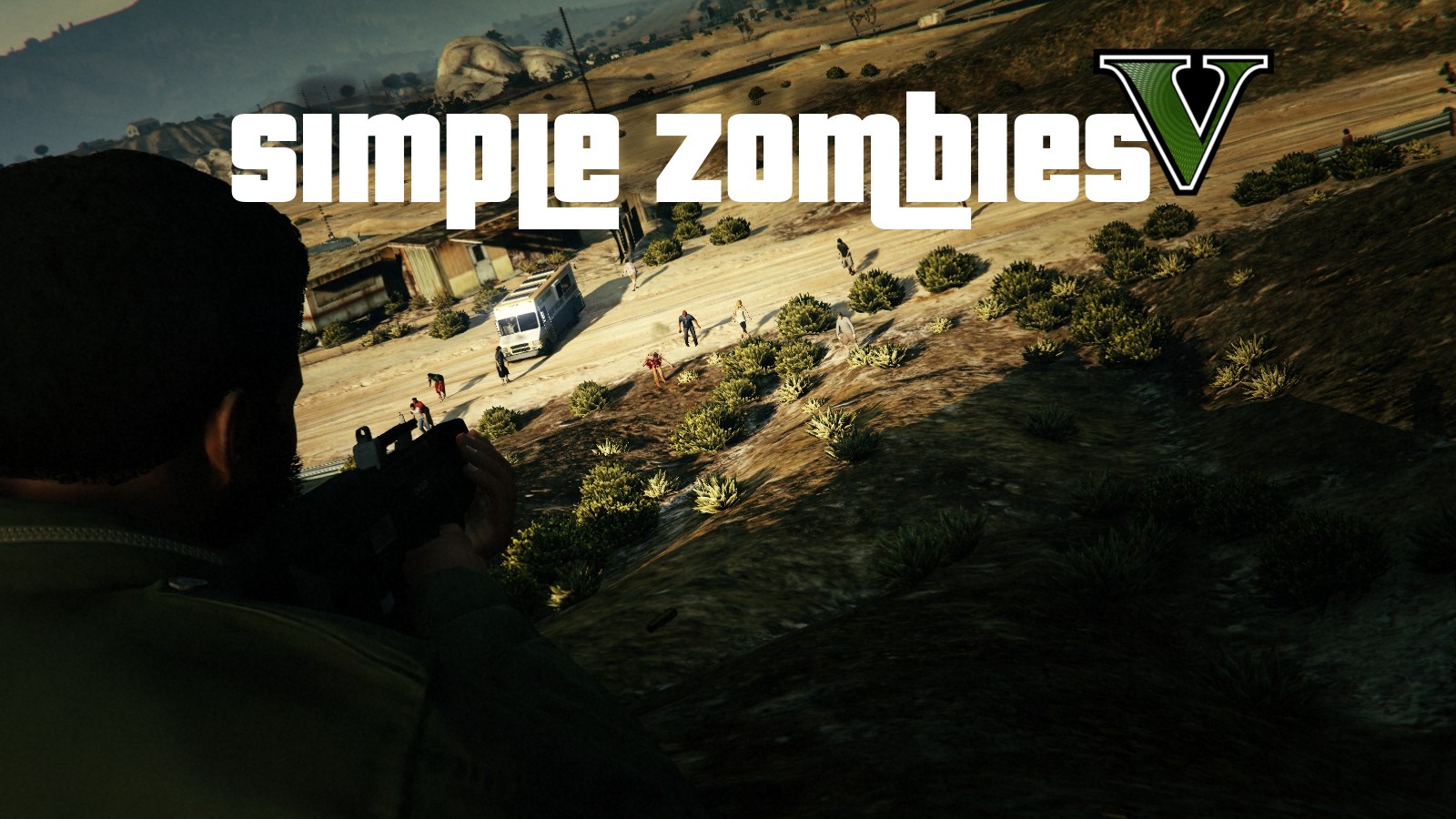 5. Take On the Living Dead
Creator: sollaholla
Download Simple Zombies [.NET] 1.0.2d
The great thing about mods is that they can take video games out of the realms of reality into the lunacy of fantasy. Grand Theft Auto V is certainly no different because not only does it allow you to fire cars from your gun, but it also gives you the chance to take on the undead. Yes, this mod has you fighting zombies in a State of Decay-inspired way, with RPG elements thrown in for good measure. Hunt for resources, scavenge for food, and look for shelter in this frightening new addition to the Grand Theft Auto modding universe.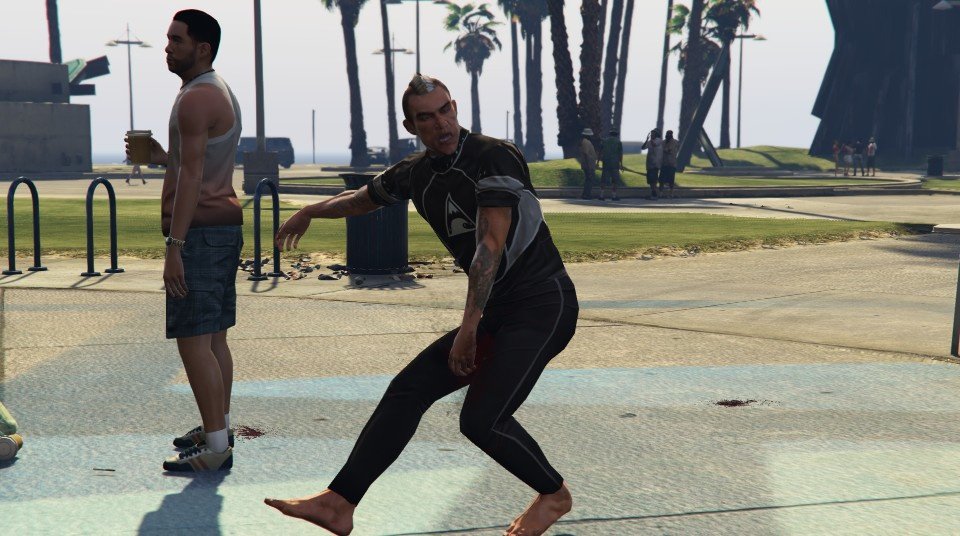 4. Thrown Around Like A Ragdoll
Creator: MiGGousT
Download Euphoria Ragdoll Overhaul – E.R.O 1.9.4
Drinking one too many alcoholic beverages in GTA IV had your character stumbling around like a lunatic, but sadly, the ragdoll physics aren't as effective in the latest installment. Thankfully, one clever modder has now fixed that omission with a ragdoll mod that will have you in hysterics every time you see it. Not only will the playable characters get all wobbly at the knees, but NPCs will too. They'll react realistically to being shot in the leg, they'll hold the places where they've been hit, and they'll even enter a last stand-esque state if they've still got some fight left in them. Sweet!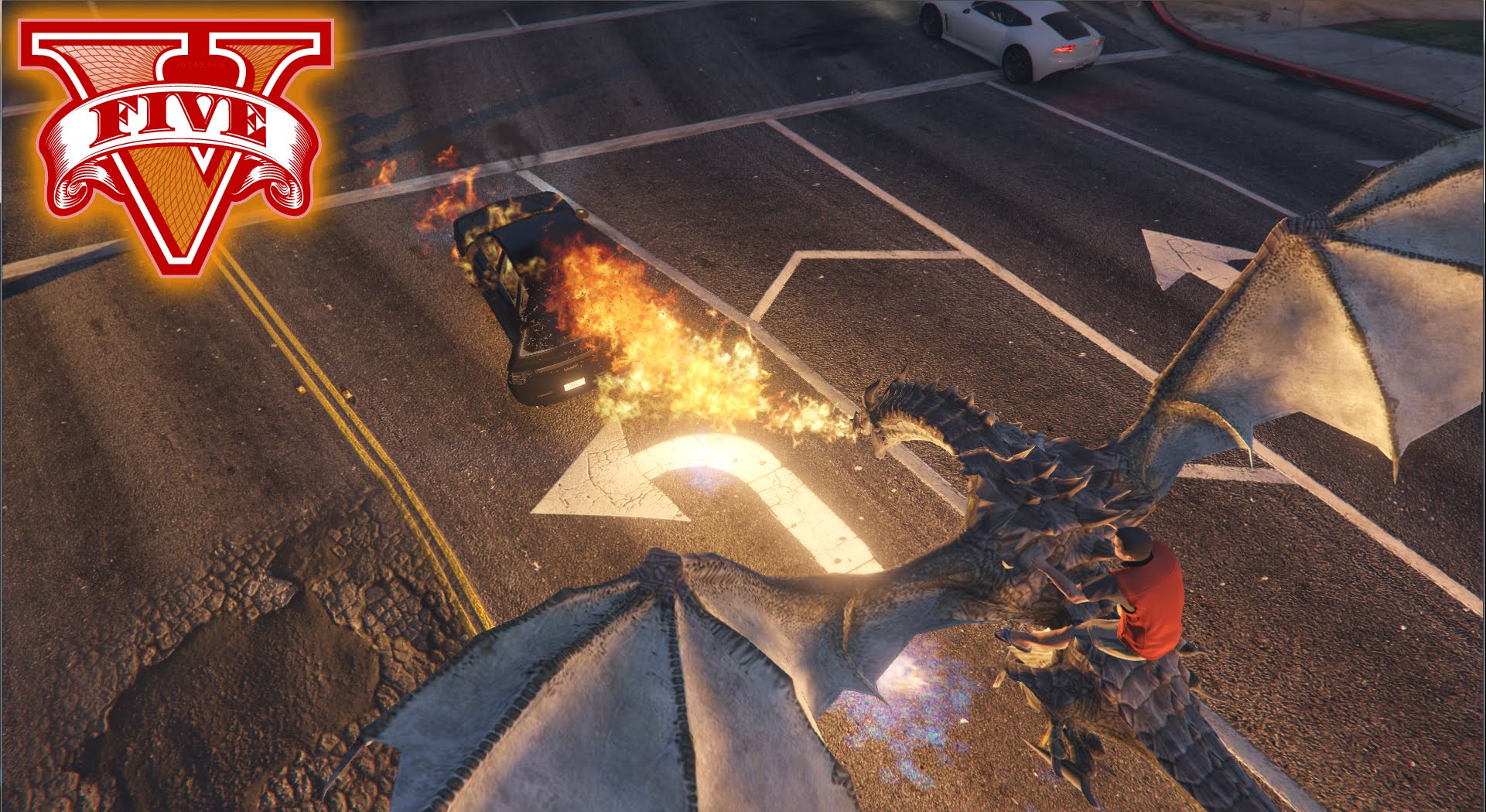 3. How to Train Your GTA Dragon
Creator: JulioNIB
Download Dragons V 1.1
Speaking of far-fetched mods for GTA V, this one has to be the most outlandish of the lot – but also one of the most fun. Entitled Dragons V, this mod (you guessed it) turns your character into a huge dragon, not only from an aesthetics standpoint, but also from a gameplay standpoint. You can shoot out fireballs and flames from your giant mouth, knock over everything in sight with some big wing attacks, and even crush hapless NPCs and cars with your huge teeth. So if you're ever feeling like setting Los Santos ablaze, this creative mod should be your go-to.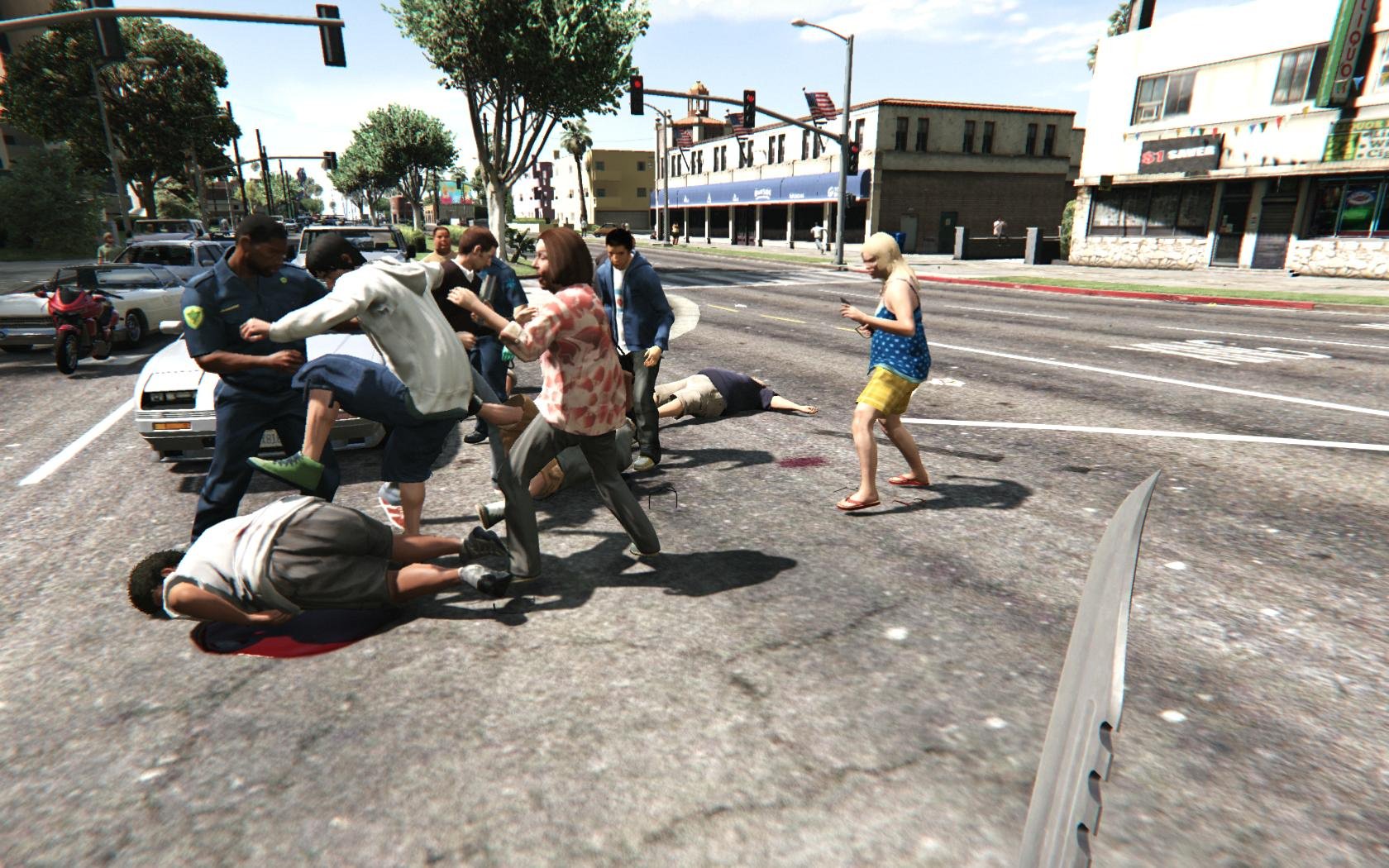 2. I Predict A Riot
Creator: alphazolam
Download Melee Riot (Ambient Peds Riot) 1.1
The Grand Theft Auto series has always entertained the idea of causing as much mayhem as humanly possible, with the 'wanted stars' feature being a fan favorite. However, have you ever thought that you wanted more destruction in GTA V? If so, then this sadistic mod should do the trick. When enabled, it will turn all NPCs into violent thugs who will look to annihilate you and anyone else that comes in contact with them. With a smattering of melee weapons in hand, pedestrians will be armed and ready for any fights that may crop up – and let's face it, with this mod, the likelihood of that happening is extremely high.
1. Survival of the Fittest
Creator: PlasticTangerine
Download Basic Needs [Mod Pack] v1.0 (Release)
Some say GTA has the perfect build to be appropriated into a life simulator title – something more akin to games like The Sims. One of those people was most likely this inventive modder who made an attempt at changing the game into one purely based on survival. With this mod, you have to eat, sleep, and enjoy yourself to live a fruitful life in the game. Like Grand Theft Auto: San Andreas, players must now get food from takeaways and sleep in safe houses to maintain a healthy lifestyle. GTA V contains some very realistic elements within its elaborate design, and this modification just adds to that sense of realism.
—
So there you have it. Ten very disparate mods for Grand Theft Auto V that will have you playing long after the credits have rolled in the vanilla version. Whether it's setting Los Santos on fire as a dragon, or taking a leisurely swim through the city following a tsunami — these mods just prove what a wonderfully malleable world Rockstar has created here. They may leave the realms of realism at times, but you know what? We wouldn't have it any other way.
About the author