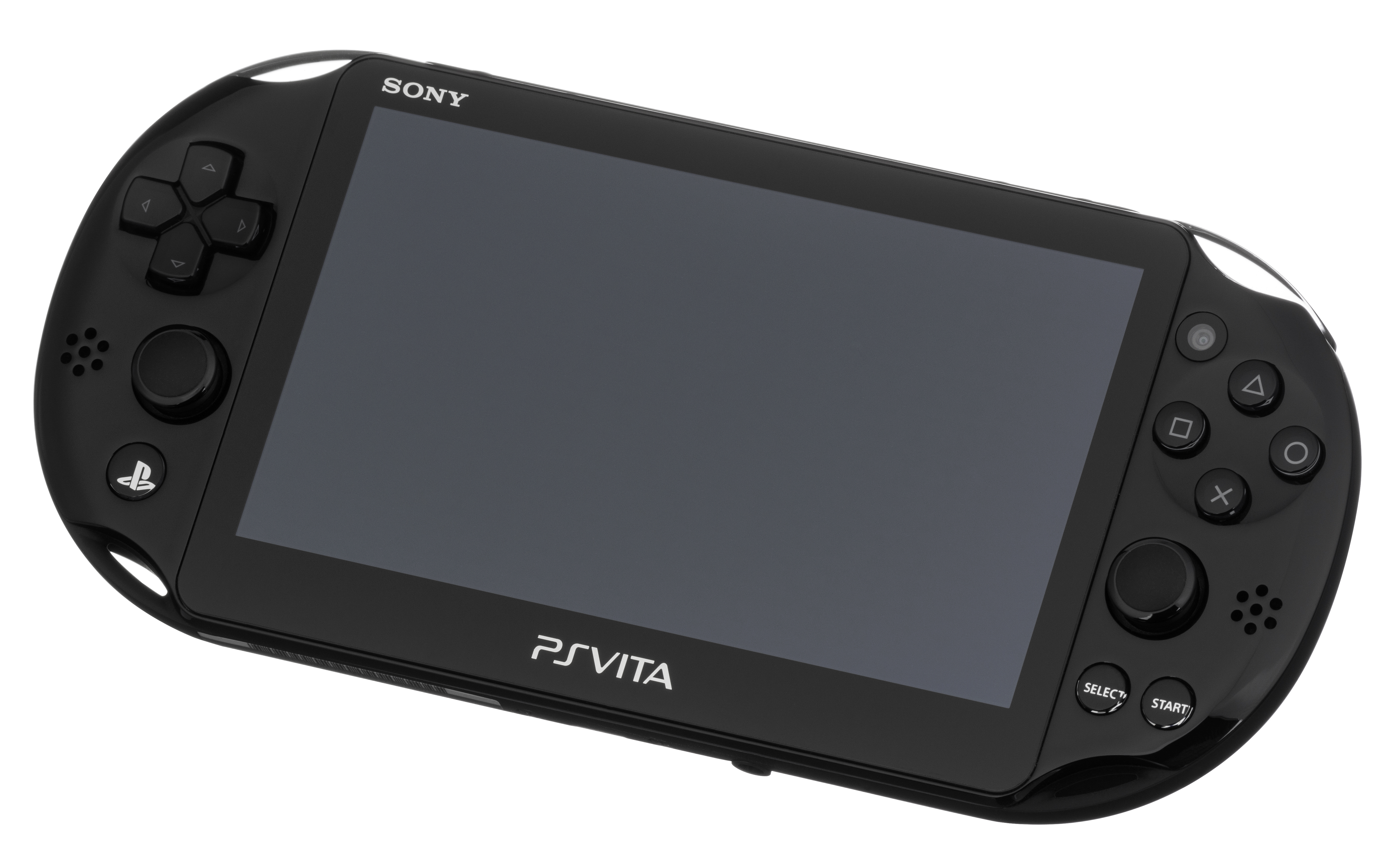 Oh, the PS Vita -- the little handheld that just quite couldn't. Despite being the most powerful gaming handheld during its release, Sony couldn't quite get the PlayStation Vita rolling, thanks to Nintendo handhelds and smartphones becoming most people's go-to mobile gaming systems. However, those who did fork out the dough for what is likely to be Sony's last handheld system, did manage to find some great games that made the system worth owning.
So while the PS Vita's future certainly appears muggy, it did manage to get a substantial fan-base during its golden days, and many of its owners will defend the handheld, despite its less than stellar performance in the market, as being "too much too soon" in today's smartphone dominated market. So if you're still interested in purchasing a PS Vita, or are looking to dust it off once more, here are ten games every owner of the system needs to play.
---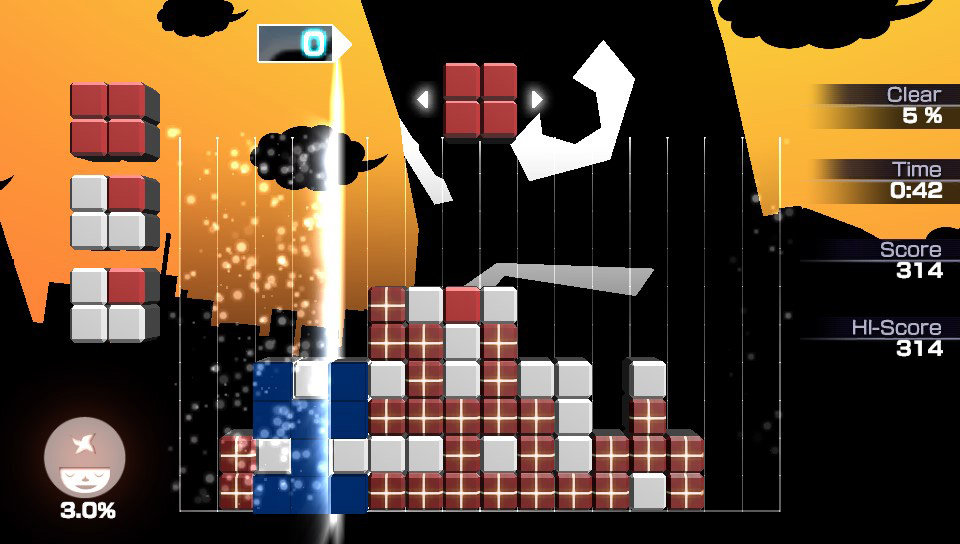 10. Lumines Electronic Symphony
This long-running puzzle series first found its place on the original PSP, so it only seems fitting one of Lumines' eventual sequels would find a home on the PSP's younger brother. Lumines Electronic Symphony carries over the addictive gameplay with an all new soundtrack devoted to original electric beats.
If you find yourself in need of a challenging puzzle game on a handheld system, or just have been a long time fan of the series, you definitely can't go wrong here!
---
9. Freedom Wars
Most of the new games arriving on Sony's latest handheld have largely been JRPG games. Some of them are good, some of them are bad, but you will occasionally find one that actually makes for an excellent system seller.
Enter Freedom Wars, an addictive role playing game that combines gun-play and strategy to take down larger scale enemies. Not only does this game provide plenty for players to accomplish in its 30+ hours of campaign length, but it was also the second highest selling game for the PSVita in Japan! You know a game must be worth checking out if an entire country appears to appreciate it.


---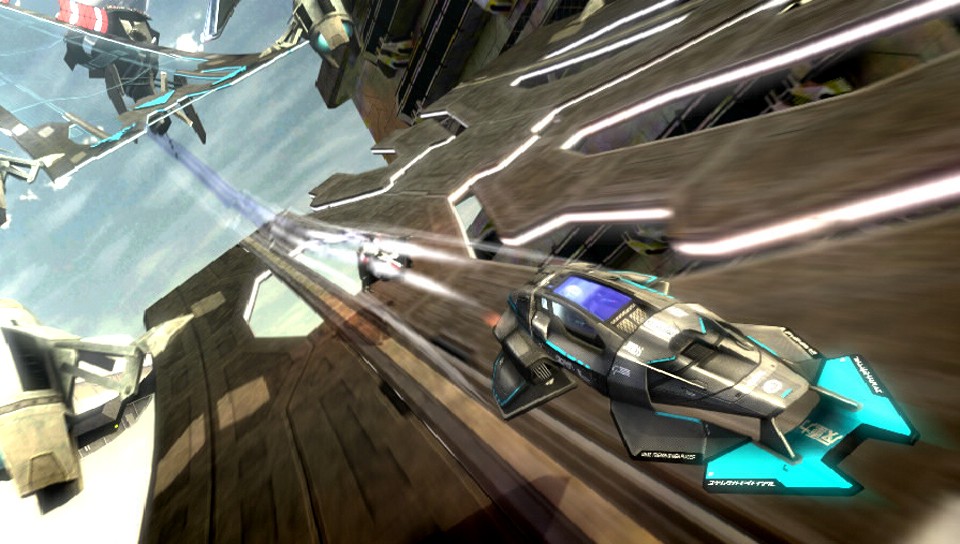 8. Wipeout 2048
Wipeout remains one of Sony's longest lasting racing franchises to date, receiving at least one new game on every one of Sony's platforms (currently excluding the PlayStation 4.)
Released as a launch title for the PlayStation Vita, this futuristic, anti-gravity racing combines high speeds and ridiculous tracks to keep the thrills lasting for all who choose to play. It still remains as one of the system's highest praised racing titles, and anyone looking for some racing mechanics and beautiful graphics will most definitely find it here.
---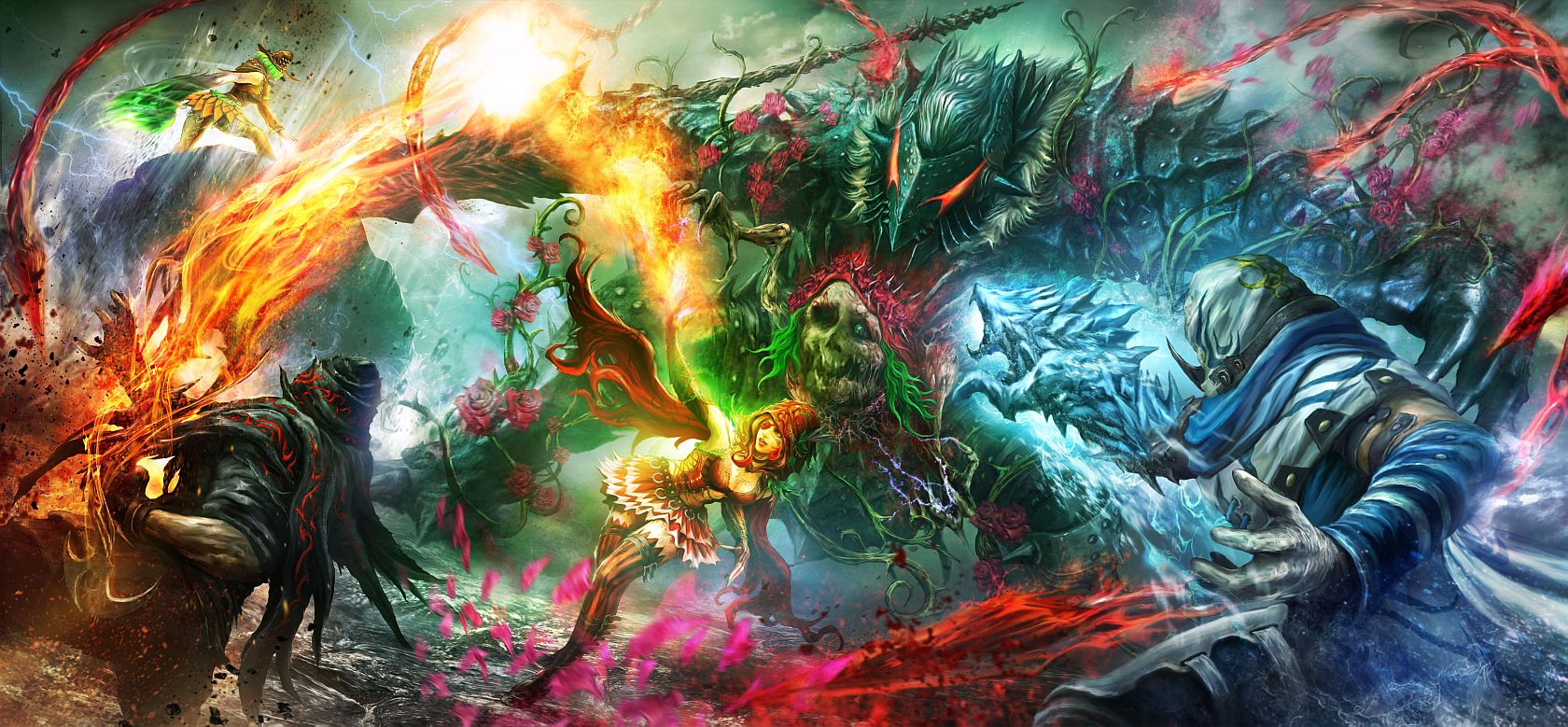 7. Soul Sacrifice
Easily one of the greatest strengths of the RPG genre are the magical worlds we get explore throughout them. And in the case of Japan Studio's Soul Sacrifice, that world can occasionally be outright terrifying.
The basic game mechanic of the game is the ability for the player to sacrifice parts of the protagonist's body to unleash destructive attacks. These sacrifices will then be permanently slashed onto the character's body, indicating they are not an unlimited resource to be tapped into. Thanks to its plethora of disturbing-looking creatures and interesting mythos, Soul Sacrifice is one of the system's finest RPG games to date.
---
6. Unit 13
Oh Zipper Interactive, how we miss thee. You gave us some of the best tactical shooters any gamer could have ever asked for. You also happened to give us an addictive third person shooter with Unit 13, a sort of spiritual successor to your beloved SOCOM franchise.
Containing some of the most thrilling tactical shooting any handheld could ever offer, Unit 13 managed to be a great last hurrah from Zipper Interactive before having to close its doors in 2012. If you happen to see this title sitting on a game store shelf somewhere, do yourself a favor and pick it up. If not for the fun missions or exhilarating shooting, do it for the memory of Zipper.
---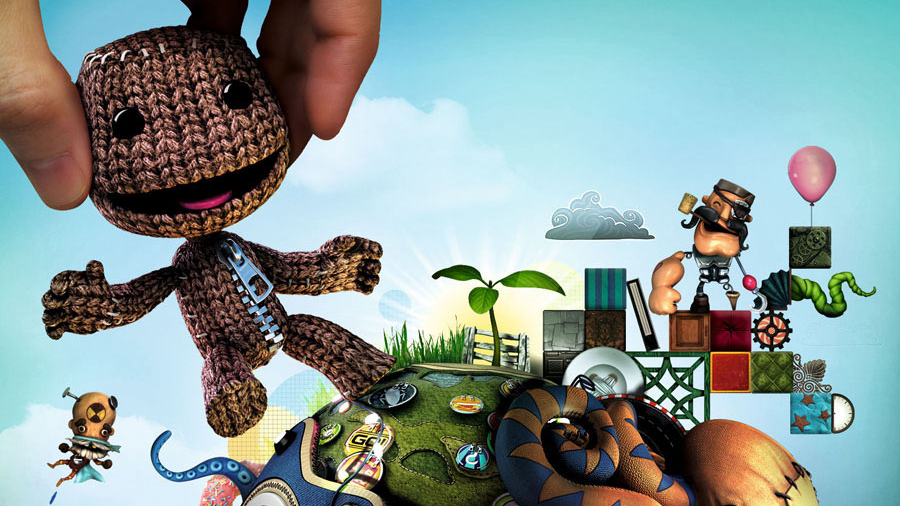 5. Little Big Planet Vita
A staple in the Sony brand ever since it was conceived for the PlayStation 3, Little Big Planet gave players the freedom to create any level they wanted, all they were limited by was their imagination. So what better way to expand an already great game than by porting it to a powerhouse handheld with a touchscreen to help create levels more freely?
Sackboy managed to find a great home on the PS Vita, thanks to the acclaim it received from players and critics alike. Even if you already have Little Big Planet on your PS3 or PS4, be sure to check this one out too, I guarantee you won't be disappointed!
---
4. Gravity Rush
Sure, this title was eventually ported to the PlayStation 4 (as a way to keep the series alive before the announcement of Gravity Rush 2,) but it's hard to argue that this title truly belongs on the PS Vita handheld system first and foremost.
Utilizing the PSVita's gyroscope for air combat and puzzles, Gravity Rush was an incredibly inventive and original title to befall Sony's system. With the ability to manipulate and bend the environment to your whim, you'd be hard pressed in finding anything quite like Gravity Rush. It's also great seeing that Japan Studio hasn't given up on the series just yet in bringing it to the PlayStation 4, but it certainly would have been nicer to see it keep the Vita alive.


---
3. Tearaway
From Media Molecule, the creators of Little Big Planet, Tearaway has to be one of the most beautiful and outstanding platforming games to ever grace the video game market. With paper inspired graphics that look like something out of a child's imagination, Tearaway benefits not only from an incredible art style, but also how well it implements the PS Vita's capabilities.
With gameplay elements that utilize the twin touch screens and gyroscope, Tearaway was perfect proof of what the system was capable of. It's just a shame the Vita didn't last long enough to see more phenomenal titles such as this.
---
2. Killzone: Mercenary
Sure, maybe dark dreary space shooters have become the norm in today's market, but Killzone has always been a step above the rest thanks to its fun multiplayer and pushing hardware to its limits. Such is the case with Killzone: Mercenary, which sets itself as one of the PlayStation Vita's best looking, habit forming shooters period.
Completing missions is bolstered by its fast-paced gameplay that rewards the player in combining kills and performing execution melee attacks. And as masochistic as it sounds, Killzone's death moves are likely some of the most fun ones to date. Every owner of the PS Vita needs to give this game a try, as it serves to be the best FPS the system ever offered to its fan base.
---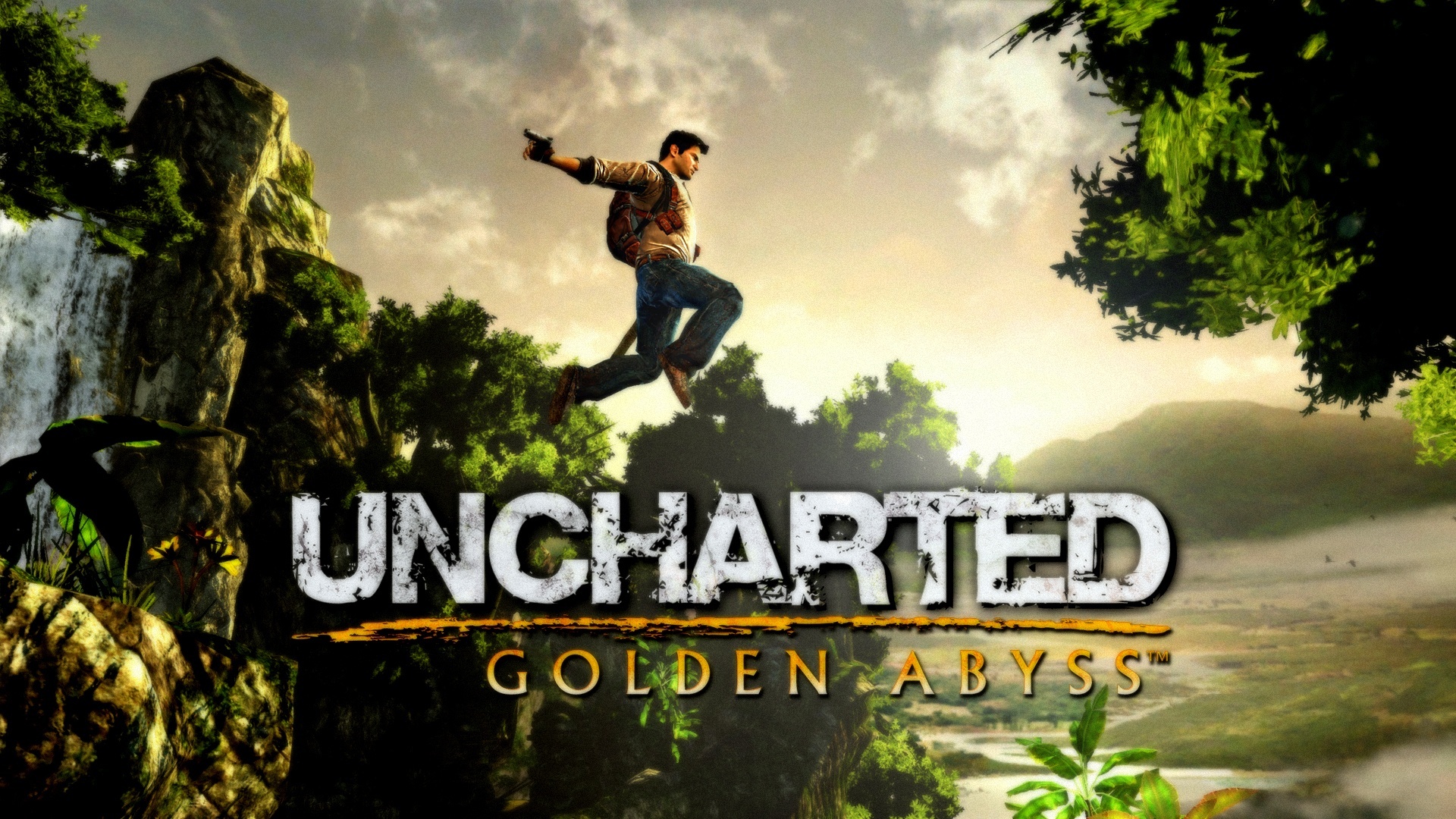 1. Uncharted: Golden Abyss
There's a reason Uncharted has always been a system seller. From the first game in Drake's Fortune, Naughty Dog captured the thrills of what it means to be a treasure hunter. Fighting mercenaries and pirates after the same treasure as you, betrayal after betrayal, and a wise cracking smart ass to follow along the way -- what more would you need in an exploration game?
With the series' success, developer Sony Bend decided to bring the series over to the PS Vita, and with it spawned the system's killer app. Combining all of the best elements the series had to offer on the PlayStation 3, Uncharted: Golden Abyss absolutely needs to be in every Vita owner's collection. Beautiful graphics, smart dialogue and story, treasure hunting expeditions, it's all here and at home on the PlayStation Vita. It also serves as a great appetizer if you haven't gotten your hands on the fantastic Uncharted 4 just yet.
Regardless of all ten of the games on this list, the PS Vita is definitely a system worth owning. Perhaps its introduction to the market was too late, but these great titles prove that, despite being abandoned by Sony, it wasn't without its place in the world. And anyone who hasn't quite made the jump yet, we hope this list helps sway you into snatching one up.
Did we miss one of your favorites on the PlayStation Vita? Are you a fan on the system and agree it's greatness was too short lived? Be sure to comment below and tell us how you feel about Sony's powerhouse handheld!