LudoNarraCon 2021 is here, and the third annual digital showcase once more celebrates indie games with a focus on story. That's often my favorite kind of game, so I spent the last week digging into dozens of Steam demos provided by Fellow Traveller, the Aussie publisher and event organizer.
Though I can honestly admit each demo was interesting and often unlike anything I've ever played, I narrowed down my list of the best games at LudoNarraCon 2021 to these final 10.
Mind you, my impressions are only based on these games' demos, so look for full reviews as they launch over the weeks, months, or perhaps even years ahead. But if you're like me and love an innovative indie game, keep your eyes on these.
Kraken Academy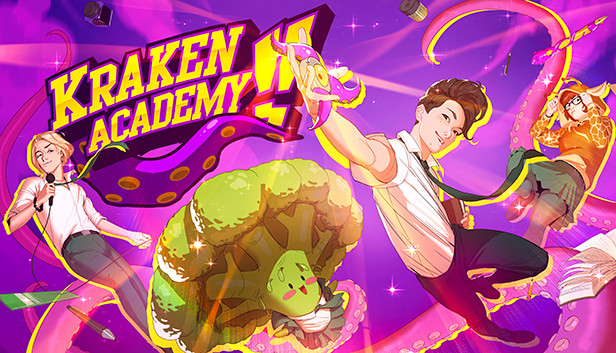 Those who know me may be surprised to see an anime game make this list since I've never really liked the genre, but that's partly why I put it here. It surprised me too.
Kraken Academy uses anime characters in dialogue and an 8-bit style otherwise to tell an interesting story where players arrive at their new school, make friends, deal with teachers, and discover the trials and tribulations of their new setting. It feels a bit like Stardew Valley in a school, which is enough to pique my curiosity.
Lake
Lake is all my favorite parts of Death Stranding — the quiet, lonesome travels, the quaint music, the job as a mail deliverer — without any of the Kojima weirdness. It's a much more grounded tale that takes place in 1986 Oregon and focuses on its central character, Meredith Weiss, as she returns to her hometown for reasons not totally clear early on.
I can tell something is brewing in Lake, and I'm eager to find out what it is. In the meantime, the game is gorgeous and relaxing, so that's lovely too.
Button City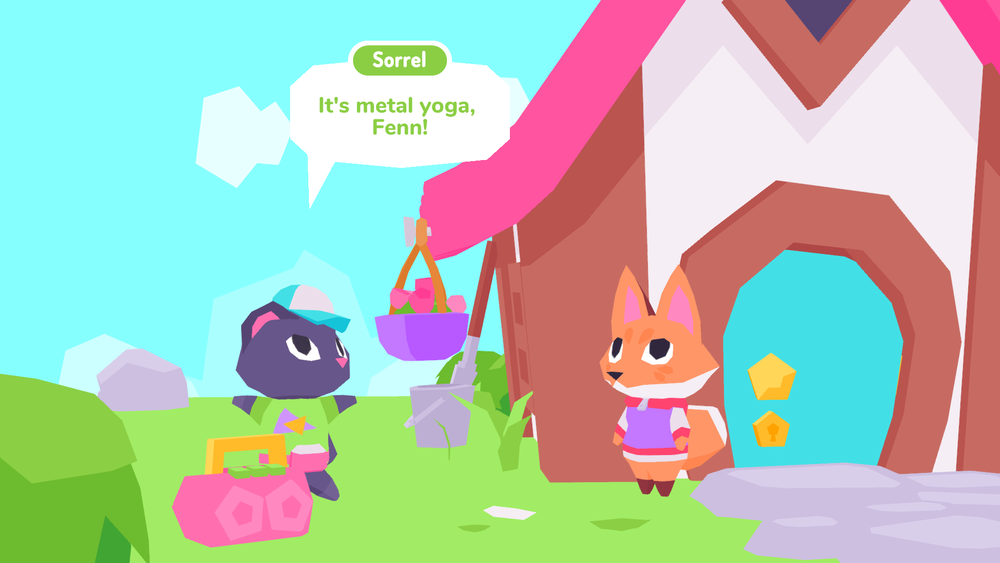 Button City's prime directive is to be cute, and it nails it. Early in my hands-on time with it, I wasn't sure what kind of game it would be, but as the demo wound down, I started to get a feel for it.
It's a narrative adventure game about keeping what's important to you, and it stars a cast of characters that would be at home in a children's cartoon. With a promising mix of earnestness and silliness, it will definitely appeal to players who love wholesome games.
No Longer Home
Even before I played No Longer Home, I knew I would enjoy it. That's because a text intro reveals the game's origins as the product of a 2016 game jam inspired by the Fermi Problem. Often called the Fermi Paradox, it's a theory that grapples with the incongruity between how likely we are to be sharing this universe with other intelligent life and yet how little hard evidence we have to show for that supposition thus far.
No Longer Home seems to wrap its alien story around a more human story too, and I'm interested on both fronts.
The Longest Road On Earth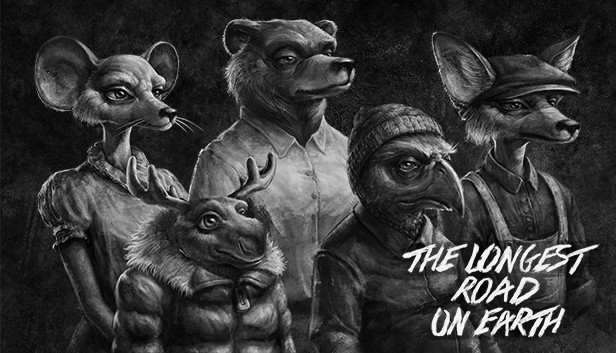 I'd call The Longest Road On Earth the biggest risk-taker of the show. Presented in black and white retro-bit graphics and telling a wordless, slow-crawling story, Longest Road seems to be much more about how you feel when you play it than simply how you play it.
It's one of those games that wants you to fill in the details yourself, and I'm happy to oblige. This one won't be for everyone or perhaps even most people, but so far, it's for me.
Tunic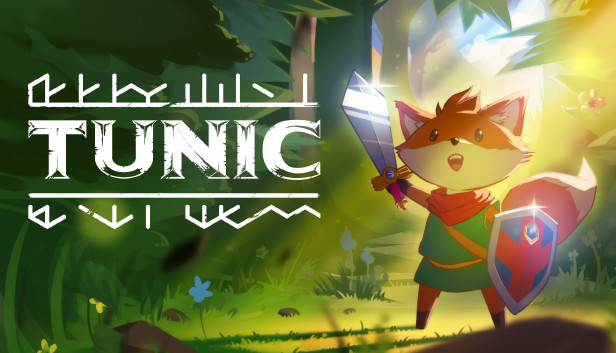 Tunic may be the most high-profile game on this list as it's the only one I recall getting its own spotlight during an E3 presentation.
Debuting back in 2018, I got to see the demo I'd eventually play this week behind closed doors and spoke to the game's solo developer, Andrew Shouldice. He revealed then what I confirmed this week; though Tunic looks lovely, its enemies are less inviting. Prepare for a Zelda and Dark Souls offspring in Tunic.
Unpacking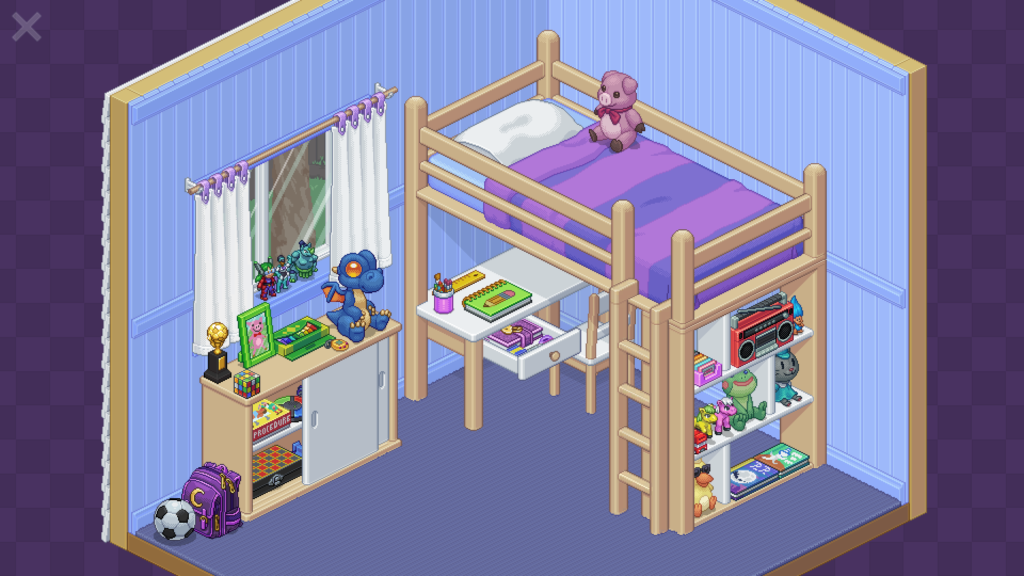 No shade intended at these other games, but Unpacking is my favorite game from the LudoNarraCon 21 showcase. Its simple directive of unpacking boxes and setting up empty spaces to be lived in is oddly meditative, and the nostalgic visuals and relaxing music certainly help paint that picture of zen.
Like others on this list, Unpacking wants players to tell their own story using gentle nudges from the game's context clues. I found those stories could be sweet, sad, or a bit of both, but whatever tale you tell, the gameplay itself is only ever serene.
Wayward Strand
Wayward Strand looks and even sort of plays like a children's novel. In a semi-sci-fi setting, players take on the role of a young girl and aspiring journalist who goes to her mom's work aboard a floating airship that now operates as a retirement home. It's your job to learn the stories of its residents, be they cranky, cozy, forgetful, or otherwise.
I love Wayward Strand for the way it captures that sense of wonder when you're a kid and finally get to see where your parents work. You feel like a VIP for the day, like everyone already knows you, and you see a whole new side of Mom or Dad. Wayward Strand has that in droves.
Mind Scanners
Mind Scanners is the game that made me feel the most uneasy, but I genuinely do mean that in a good way. It's one of those interface games where you're fed narrative on-screen but interact by pushing buttons, flipping switches, turning dials, and so on.
The idea is you are tasked with scanning and, if necessary, erasing the minds of folks who are believed to be mentally unwell, but you quickly learn the meaning of "wellness" maybe isn't yours to define.
Think of it as Papers, Please in a hospital with all the same yucky feelings stemming from the uncomfortable choices you have to make.
Chicory: A Colorful Tale
Chicory reminds me right away of the classic wholesome game, Wandersong, which I later learned makes total sense as some of that game's team made this one too.
The elevator pitch for Chicory is perhaps an easier sell too. It's an interactive coloring book, where doodling and coloring within and without the lines solve puzzles and advances a cute story about a cartoon dog. It seems like a great family game so far, but anyone feeling artsy should enjoy it, no kids required.
Those are just my favorites from the show, though there are plenty more demos available. You can find more on LudoNarraCon at the show's official website.
About the author