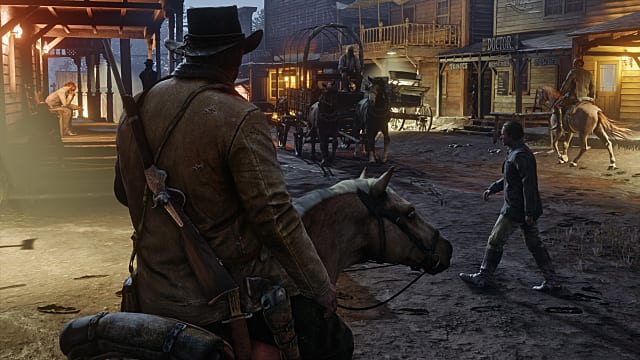 With open world games set in modern day cities, cybernetic worlds, and fantasy kingdoms done to death at this point, there is no wonder that historical games such as Assassin's Creed: Origins and Red Dead Redemption 2 are trending in the market. Not only do these games bring variety to a popular genre, but they also bring with them the chance to relive history and walk and interact with the people and events of yesteryear.
You can play as a knight, pirate, samurai, noire detective, gangster or a cowboy; ride horses and mammoths or drive vintage cars; and roam around places like the Old West, Victorian London or Nazi-occupied Paris. The choice is yours to decide, but we've put together a list of the 10 best open world games with historical settings to help get you started.
---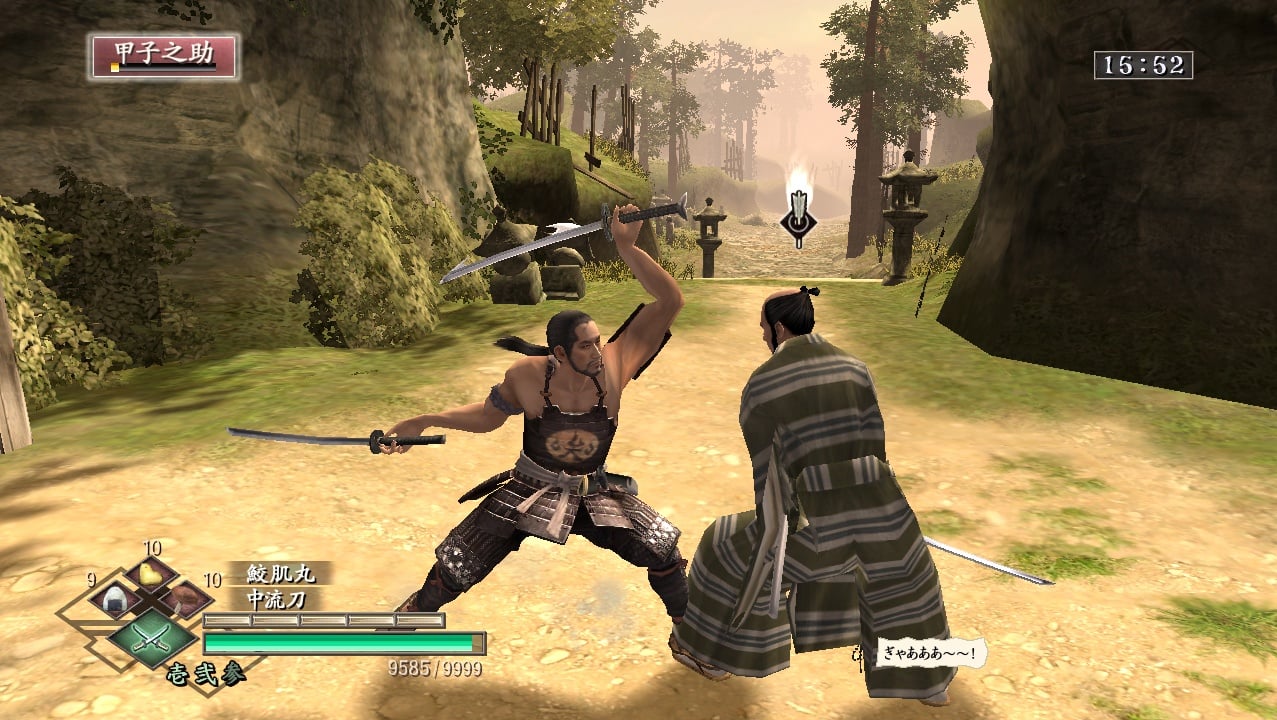 Way of the Samurai 3
Available on: PlayStation 3, Xbox 360, Steam, iOS

In this third installment of the long-running Way of the Samurai series, Way of the Samurai 3 lets players take control of an unnamed samurai as he fights through battles and duels in Sengoku Japan. Developer Acquire did a great job in recreating the Warring States Period of Japan, a time where factions and clans wage war until whoever can finally take control of the islands.
The protagonist can be customized in terms of general appearance and clothing, as well as what type of Japanese weapon he can wield. Players can roam around the countryside, either helping people or causing mayhem with a katana or naginata. And in an era filled with treachery and betrayal, players can choose which side he wants to fight for, which can lead to different endings.
If you're a big fan of classic jidaigeki films like Seven Samurai and historical anime like Rurouni Kenshin, then give this one a try.
---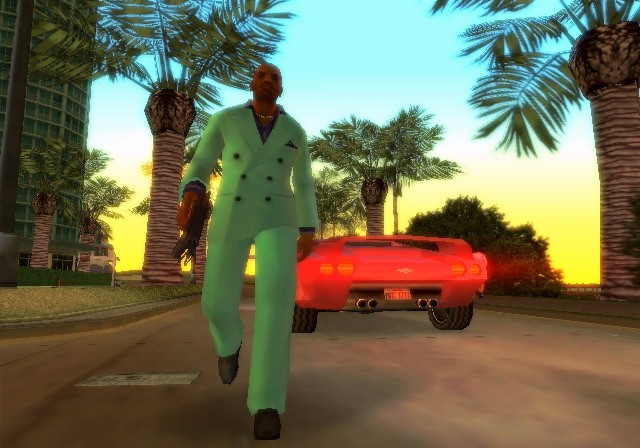 Grand Theft Auto: Vice City Stories
Available on: PlayStation Portable, PlayStation 2, PlayStation 3

The popular Grand Theft Auto series isn't a historical open-world game in a sense, but there are many titles that takes place in certain time periods, and one of them is Grand Theft Auto: Vice City Stories.
Like many GTA games, players take control of a down-on-his-luck protagonist, as he rises from the bottom to the top of the criminal world, filled with brawls, gunfights, and vehicle drive-bys. What sets it apart from others, however, is its satirical portrayal of 1980s America.
Audio consists of iconic pop music of the time, vintage cars can be driven, and there are a ton of cheesy 80s references from aerobics, Rambo, Phil Collins, and even "99 Red Balloons." It captures everything related to how the era is stereotypically portrayed in pop culture. Even the game's story is heavily influenced by the 80s idea of liberty, promiscuity, and rampart drug epidemics.
---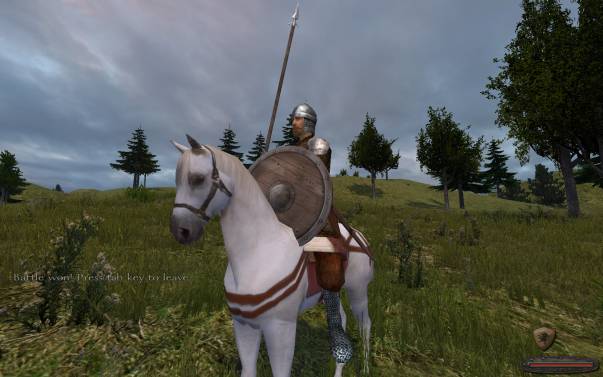 Mount & Blade
Available on: PC, Steam
When it comes to medieval games in the industry, it seems one has to have at least a dragon, an elf, or magic to be popular, just like The Elder Scrolls V: Skyrim or Dragon's Dogma. Mount and Blade on the other hand, deviates from these fantasy trends and instead, depicts the so-called Dark Ages as they were more than a millennium ago. Even without the magic and the sorcery, Mount & Blade is still considered to be one of the best medieval action RPGs of all time.
Players only have their swords, bows, and other medieval weapons for support, as they journey through the countryside of Europe, fighting battles, conquering castles, and raiding villages. Players must personally lead their men into battle in either all-out brawls or smarter strategic assaults. There's just as much medieval fun to be had out of the less fantastical elements of the period than you might think.
---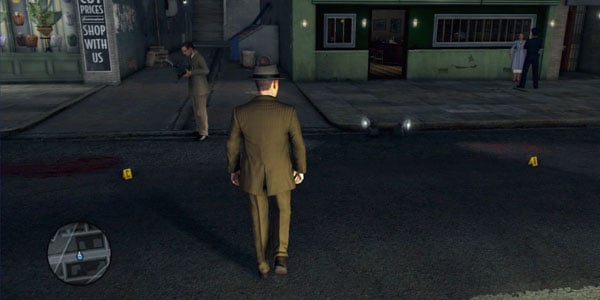 L.A. Noire
Available on: PlayStation 3, Xbox 360, PlayStation 4, Nintendo Switch, Steam, Xbox One

Rockstar, a developer that can easily be seen as a master of open-world games, has released several sandbox games set in various historical eras. One of them is L.A. Noire, a detective game that takes place in the scandalous era of 1940s Los Angeles.
Players take control of Cole Phelps, a WWII veteran who joined the police force, as he climbs the career ladder from beat cop to renowned detective. The game is reminiscent of all the classic noire stories and pulp fiction of the past, with players interrogating witnesses and investigating crime scenes across the colorful landscape of Los Angeles.
Players fight criminals using tommy guns, Hollywood style gossip can be indulged in, and you can even drive along the old Hollywoodland sign. And let's face it: everyone wants to do that. One downloadable mission even has Cole Phelps solving the Black Dahlia murder. Los Angeles has never looked as gritty as it was in the old days in L.A. Noire.
---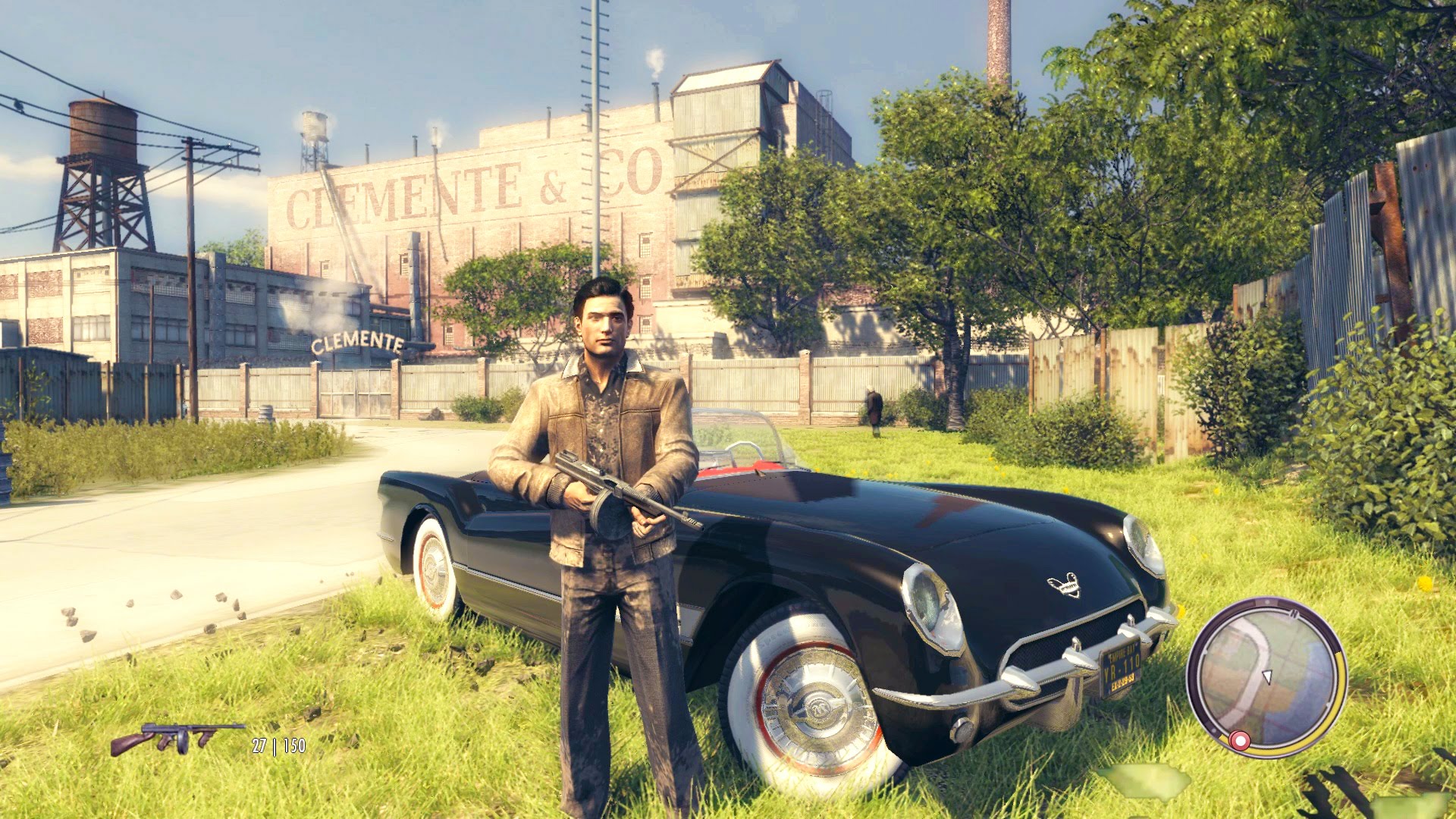 Mafia II
Available on: PlayStation 3, Xbox 360, PC

From games like Grand Theft Auto, Saints Row and Sleeping Dogs, it's easy to say gangsters are one of the most popular protagonists in many open world video games. So who wouldn't want to play as a tommy gun-wielding mobster in the 1950s? Thankfully for those who do, developer 2K Czech released Mafia II in 2010, where players take control of mobster Vito Scarletta throughout his criminal career. This particular game makes you feel like a true gangster better than many of its contemporaries.
Unlike L.A. Noire, where you play as a law enforcer, in Mafia II, you play as a gangster who is free to cause carnage with tommy guns and a variety of classic cars. The developers included multiple details, large and small, to give the game a nice '50s vibe, from the rock and roll music, to the classic mobster suits and greasers jacket, and even collectibles in the form of vintage Playboy covers.
---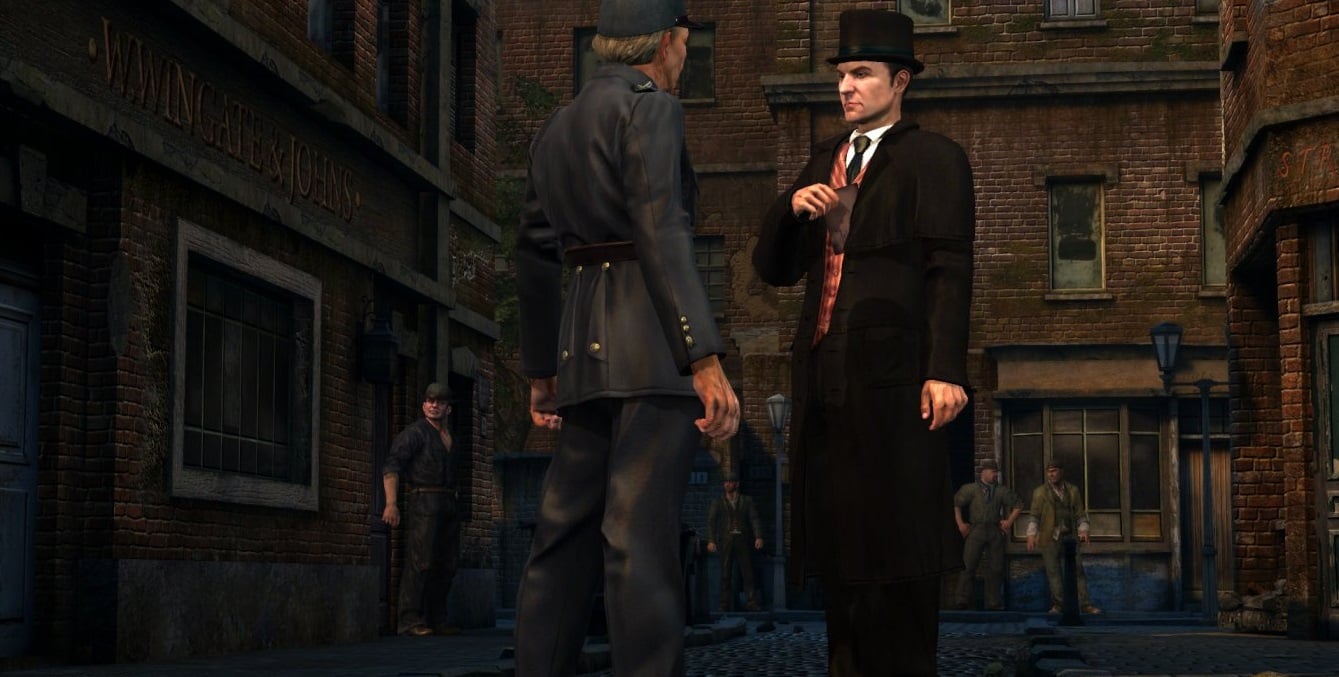 The Testament of Sherlock Holmes
Available on: Xbox 360, Windows

The long-running indie series Adventures of Sherlock Holmes has been scratching that open-world detective video game itch for over a decade, long before L.A. Noire. In this series, Sherlock Holmes solve a variety of cases, many of which pitted him against other famous characters, like Arsene Lupin, Jack the Ripper and the Cult of Cthulhu. Besides giving the players the chance to solve mysterious crimes, many of the games in this series also offer the chance to roam around places in Victorian England.
Frogwares has done well in meticulously researching the history of 19th century London. But when the sixth installment, The Testament of Sherlock Holmes came out, more effort and attention to detail was given to really create that authentic look for the HD generation.
While not entirely an open world game, players are still free to roam around the downtrodden Whitechapel District itself to see the dark Gothic buildings and the dreary economic state of much of the city. This great attention to detail turned this indie title into one of the best detective games of all time.
---
Far Cry Primal
Available on: PlayStation 4, Xbox One, Steam
Far Cry Primal is a bit different, since it's one of a few games set in pre-history--the time of cavemen, massive creatures, and life without the perks (or life expectancy) of civilization. The Far Cry series is known for its creative use of first-person gameplay in a free-roam type setting, but this time developers replaced firearms and vehicles with stone-age weapons and ancient beasts.
In Far Cry Primal players take control of a hunter named Takkar in the Mesolithic age, as he treks through lush, but unforgiving environments, hunts beasts like mammoths and saber-tooth tigers, and fights other cavemen and tribes for vital resources. Takkar can also tame animals that he can use at his disposal--an interesting and chronologically accurate depiction of the transition of mankind from a hunter-gatherer society to the time of settlement and conquering nature itself.
---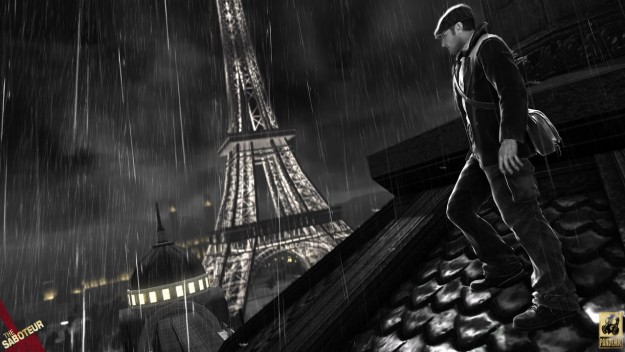 The Saboteur
Available on: PlayStation 3, Xbox 360, Windows
There have been a lot of World War II games, but only one that used an open world environment. The Saboteur is an action adventure game starring an angry Irish resistance fighter named Sean Devlin, as he fights for liberty and vengeance in Nazi-occupied Paris. With an assortment of WWII weapons and vehicles, Sean Devlin fights for the French people by battling soldiers and destroying their war machines.
What makes The Saboteur unique from the others is that it combines the gameplay of two of the best open-world game series, but in a WWII setting: Grand Theft Auto and Assassin's Creed. Sean Devlin can roam around the city, stealthily destroying enemy outposts like V2 rockets and AT guns, or climbing famous sites such as the Eiffel Tower, that have been decorated in Nazi symbols. It's difficult to find another game that immerses the player so fully in the setting and combines setting so skillfully with gameplay.
---
Assassin's Creed IV: Black Flag
Available on: PlayStation 4, Xbox One, Wii U, Steam

Of all the historical open world video games out there, the Assassin's Creed series is by far the most well-known. The entire franchise spans many different historical eras, from the Third Crusade, Renaissance, the Age of Revolutions and many others. The best game in the series however, is the one that takes place in the Golden Age of Piracy, Assassin's Creed IV: Black Flag.
In the game, players take control of a pirate named Edward Kenway, and it certainly delivered on the swashbuckling action and high seas exploration that was expected of it. As a pirate, players can raid ports and other ships, find treasure hidden in uncharted islands or deep underwater, and fight soldiers and other pirates with cutlasses and flintlock pistols.
While not entirely the most historically accurate game in the bunch (the series is sci-fi, after all), the game does well in resurrecting the Carribean during the age of the pirate, from the environment to even the historical individuals like Black Beard and Anne Bonney.
---
Red Dead Redemption
Available on: PlayStation 3, Xbox 360
When Red Dead Redemption was released, it not only changed how historical games are made, it revolutionized how open-world video games should be played as a whole.
In Red Dead Redemption, you play as John Marston, a former outlaw who is forced by the government to save his family. While open world games set in the Wild West are not a new idea (just look at previous titles like Gun and Call of Juarez: Bound in Blood), Red Dead Redemption is different by adding a morality system. This system affects gameplay whenever players act as a protector of the law or a bloodthirsty criminal.
Players can traverse through the dying American frontier and across diverse environments, including snowy mountains, swamps and rivers, green forests, and deserts. They can also can gamble in towns, herd cattle as a cowboy, hunt animals, and engage in gunfights and duels. Everything from the diction and horses, to even the newspapers and moving pictures of the day is depicted accurately. Top it off with an amazing, Oscar-worthy story, and one could reasonably argue Rockstar created one of the greatest video games of all time.
---
Learning about history has never been so much fun. These titles have shown that video games can also be an educational way of learning about the past and see just how awesome our ancestors were when they kicked butt back then. With titles such as Red Dead Redemption 2 and Kingdom Come: Deliverance on the way, expect a lot more historical games to be released in the future.
Until then, grab a medieval sword, cowboy pistols, and a history book and go have some fun with these games on the list!