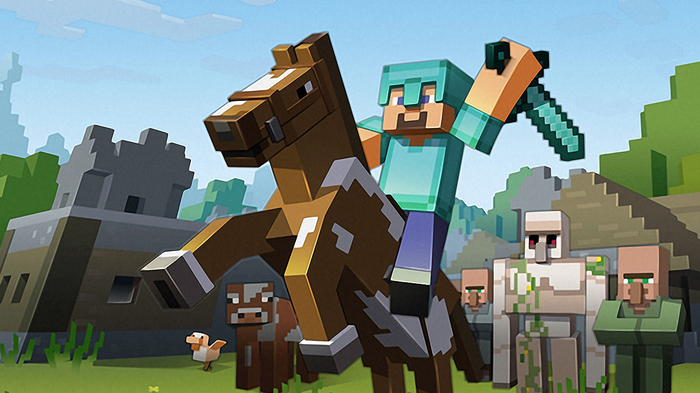 When you get a game as big as Minecraft, there will always be people who want to build the best, dig the best, be the best. Some of these feats haven't gone unnoticed by Guinness World Records.
There are currently 55 Minecraft World records listed on their website. But knowing how committed some of the players are, that is bound to increase. Here are just a few of the records that have already been set.
(All records here are as of March 2016 and are subject to change.)
---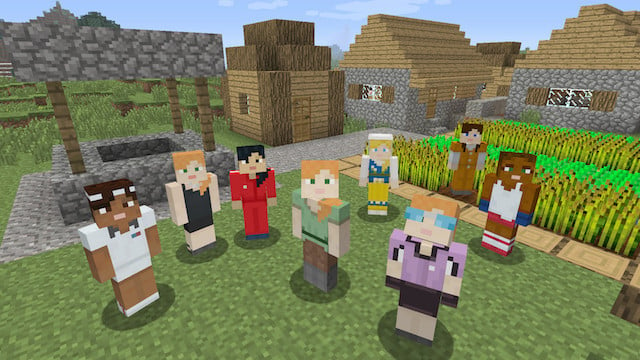 Most concurrent players in one Minecraft world
Back in August 2011, YouTubers Yogscast set this World record by having 2,622 players online at the same time and in their own World. Apparently, the game wasn't playable, but they relished in the fact that they were all online together.
---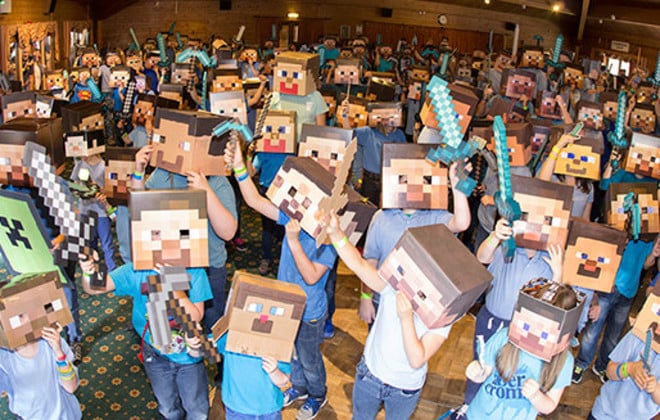 Largest gathering of people dressed as Steve
"Could anyone point me in the direction of Steve?"
The team at O'Brien Event Management in Peterborough, UK, managed to get 337 people in one room dressed as Steve at the (unofficial) Minecraft convention MineVention in September 2015.
This year, MineVention is being held at multiple venues across Ireland. May 1st - 2nd and November 1st - 2nd in Cork, October 22nd - 23rd in Meath and November 26th - 27th in Meath. MineVention conventions always host loads of YouTubers who are there to chat, give tips and generally have some Minecraft fun. This year's YouTubers feature ChooChoosGaming, DoctorCr33p3r, FalseSymmetry, NettyPlays, SirCutieYuki, SnakeDoctor, SolidarityGaming andTomohawk.
---
Largest real-world place created in Minecraft
Britain. The largest real-world place created in Minecraft is Great Britain. That's pretty unbelievable! It was done in September 2013 by Joseph Braybrook. The map was released by Ordnance Survey (the national mapping agency of Great Britain). It covered approximately 224,000 km² (86,500 square miles) and uses 83 billion blocks. In the first few months after the release, this Minecraft map was downloaded over 50,000 times.
During the first few months after the release, the OS Minecraft map was downloaded over 50,000 times. It even inspired other governments to follow suit. In April 2014, the Danish government produced a 1:1 scale version of Denmark. However, it didn't take long before players started to invade the map, planting American flags and blowing parts of it up.
---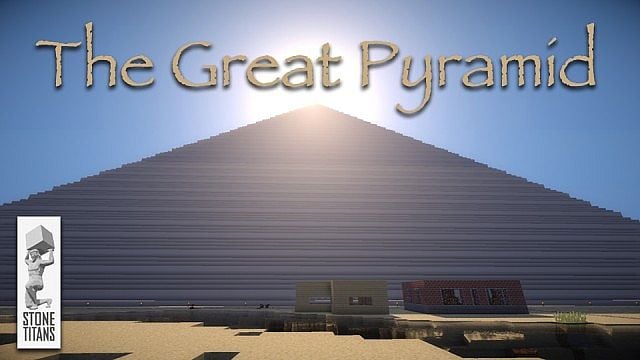 Largest Minecraft pyramid (survival)
It took over a year for this 1:1 scale reconstruction of the Great Pyramid of Giza to be completed. As it was survival mode, everyone in the team had to mine each block and put them into place. The guys responsible are the Stone Titans, organized by John Brydon of Toronto, Canada. It was completed in November 2013.
The Stone Titans are a group of hardcore Minecraft players, playing Survival mode and role playing living in a community. As in any community, each player has a specific job to do and contributes to the survival of the group as a whole. Some are responsible for cooking, for hunting, and there are even miners and engineers taking on specific industrial task. To date, the Stone Titans have not only built the Great Pyramid of Giza, but have completed a scaled version of Stonehenge and are currently working on the Greek Parthenon.
---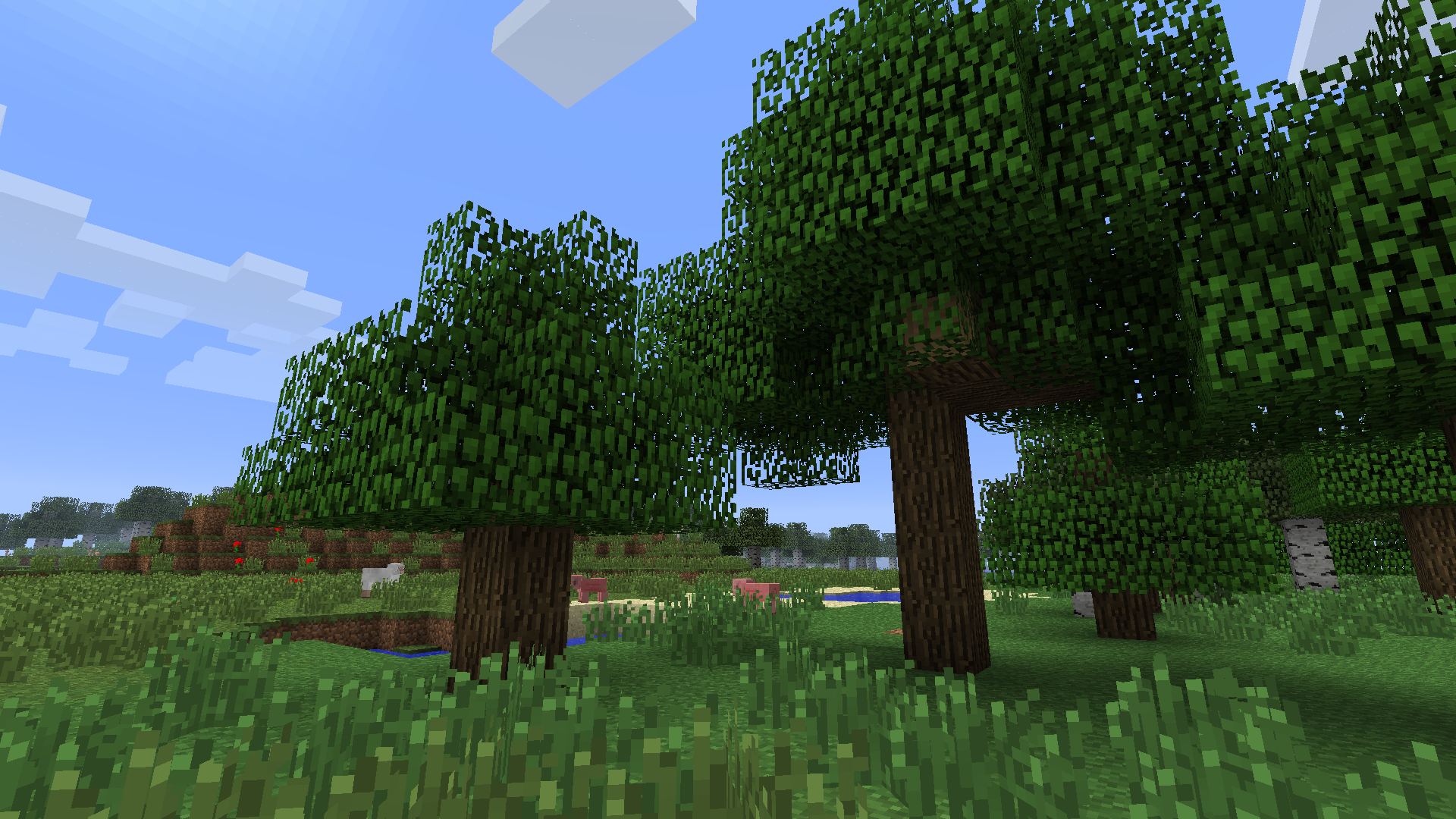 Most wood collected in three minutes in Minecraft (console)
This record goes to Enkil Fernando Ceron Alvarez (Mexico) who set it at the Legends of Gaming Live event in London in September 2015. He collected at total of 99 blocks and was the fourth and final person to break the record at the event.
The record was originally 78 blocks, and was held by the British Youtuber Ali-A. During the course of the event, it was broken repeatedly -- first by a 10-year-old called Rhys Flynn, who collected 79. Next, 13-year-old Dylan Kalabza took the limelight with 91 blocks. But 2 hours later Nathan Dowdall broke that record with 98 blocks. It was only in the closing hours of the event that Enkil took the record with 99 blocks.
---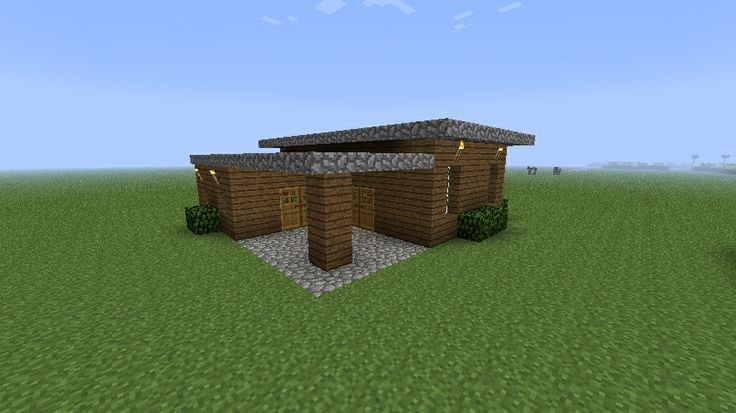 Fastest time to build a house in Minecraft (tablet)
Serial record breaker Tristen Geren from Fredericksburg, Virginia built a Minecraft house on a tablet in 3 mins 2 secs.
Tristen Geren is the holder of 16 gaming world records (as of April 10 2015). These include the "Fastest completion of level 1-1 in Super Mario 3D Land", which stands at 31 seconds, and the "Highest score on The Legend of Zelda: Phantom Hourglass (NDS)" which is 2,100 points.
---
Longest video game marathon on Minecraft
In October 2015, Joseph Kelly from Cheltenham, UK, spent 35 hours, 35 minutes and 35 seconds playing Minecraft for a cancer research charity. The whole event was streamed live on YouTube.
In an interview with the BBC, Kelly commented on how the marathon took its toll on his hands.
"My shoulders didn't ache, my back didn't ache - the worst thing was my fingers. They hurt so much just from holding keyboard and mouse and being in clenched position for such a long time. Every little break I got I was flexing my fingers."
The record was previously held by Martin Fornleitner of Austria who played for 24 hours and 10 minutes on his Sony Xperia Play handset. Fornleitner's time does still mean that he holds the record for "Longest Minecraft Marathon on a mobile device".
---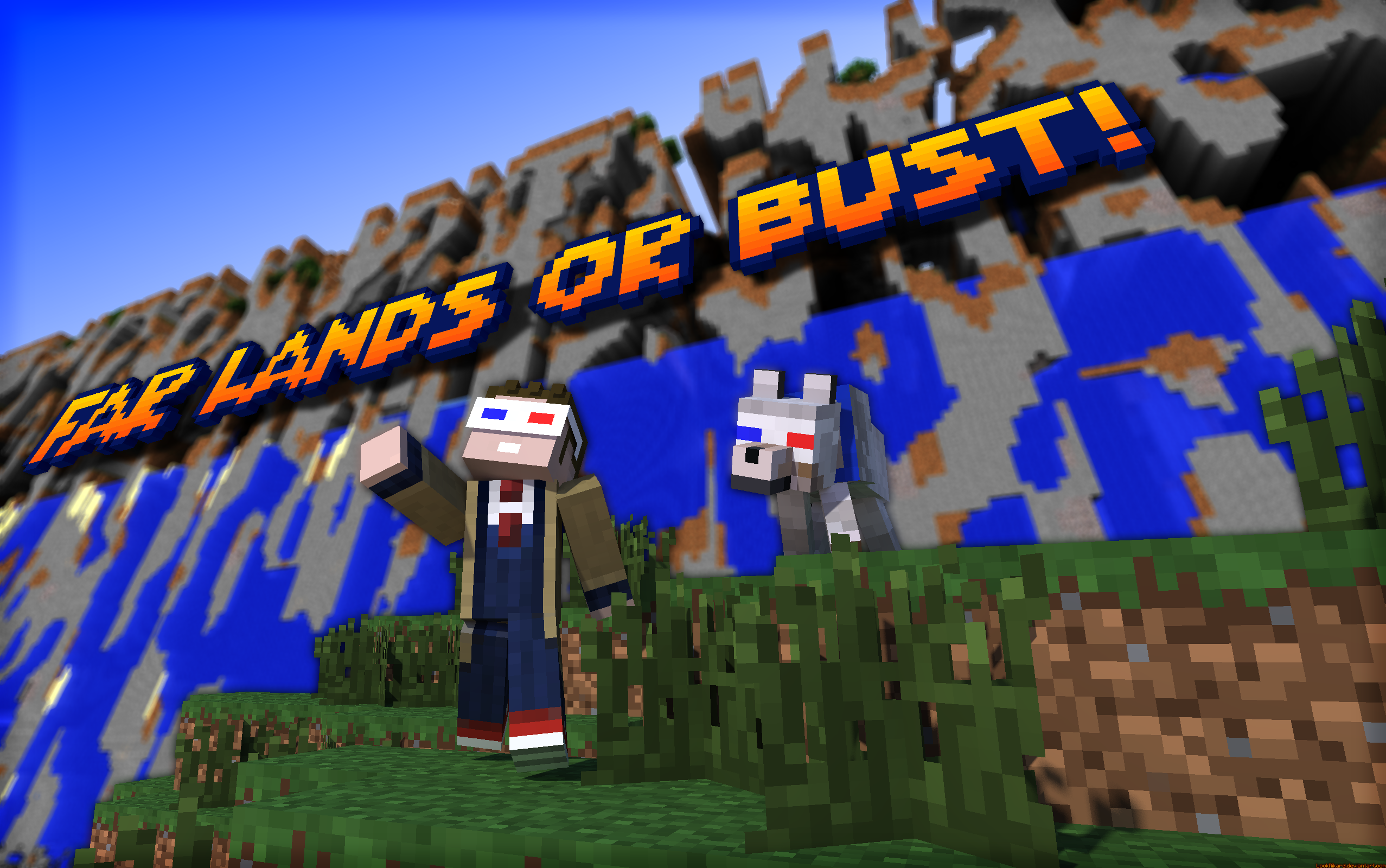 Longest journey in Minecraft
There is a man called Kurt J.Mac who is walking to the Far Lands. On 10 April 2015, Kurt discovered that he had walked 2,097,152 blocks (2,097.15 km or 1,303 mi) but this was only 16.78% of the distance to the Far Lands, the area right on the edge of the Minecraft world where the land starts getting distorted.
This is his progress as of end of March 2016:
---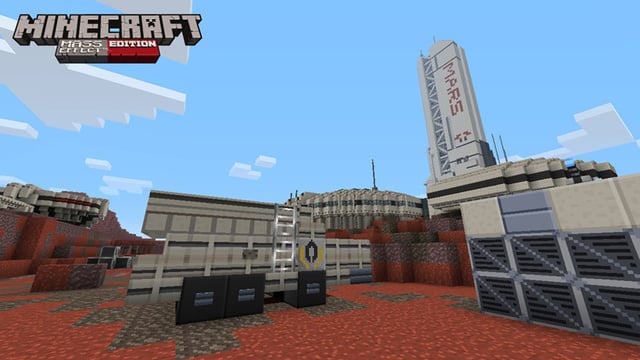 First Minecraft "mashup" texture pack
From the slide, you might have guessed that the mashup was with Mass Effect. In September 2013, it was the first video game to be included in Mojang's "mashup" texture pack for consoles. The Mass Effect pack contained, 36 character skins, 22 music tracks, a pre-built world based on the Mars facility and transformed Minecraft blocks into their Mass Effect equivalent.
---
Most viewed live-action fan film based on Minecraft
CorridorDigital's Minecraft: The Last Minecart, which was posted to YouTube on 17 February 2011, has racked up 34,537,710 (as of April 4th 2016), making it the most watched live-action fan film based on Minecraft on YouTube.
CorridorDigital has a YouTube channel full of crazy live-action fan films and general shenanigans and have over 3.7 million subscribes.