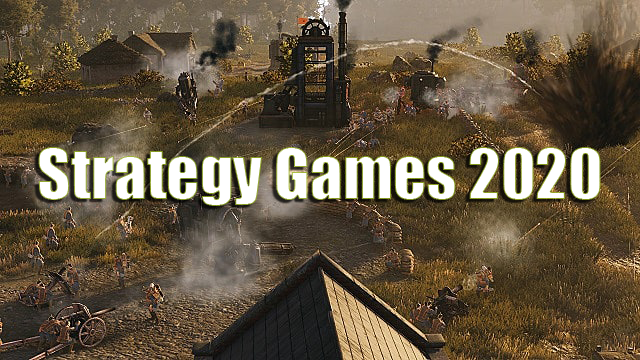 When you like to outthink, outflank, and outclass your opponents, you're looking for a strategy game to scratch that itch. There are a lot of different subgenres under the strategy umbrella, but 2020 is shaping up to be a year full of strong, upcoming strategy games to look forward to.
Whether it's real-time, turn-based, or any other type of strategy game, games like Iron Harvest, Wasteland 3, and Empire of Sin have you covered. Heck, there's even a remaster (supposedly) coming in Warcraft 3: Reforged.
Here is a small sample of the strategy games you should be looking forward to at the start of the new decade.
---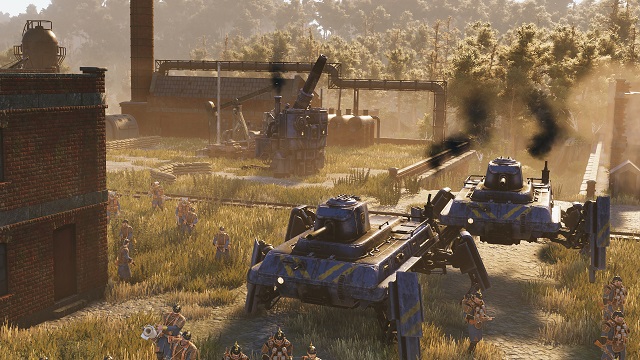 Iron Harvest
Developer: KING Art
Platforms: PC, PlayStation 4, Xbox One
Release Date: September 1, 2020
Set in an alternate 1920s Europe, Iron Harvest is a real-time strategy game about the threat confronting Europe after World War I. In addition to controlling the era-accurate troops you'd expect, Iron Harvest has a huge number of dieselpunk mechs for you to build and blow up.
If you're a boardgamer, the art of Iron Harvest might look similar to that of Scythe. Indeed, both Scythe and Iron Harvest are based on the art of Jakob Rozalski. Though, the gameplay found in here is obviously very different from its tabletop cousin.
Iron Harvest promises a full-fledged single-player campaign alongside casual and competitive multiplayer gaming. KING Art, the developers behind the game, have also promised regular updates and free DLC after release.
---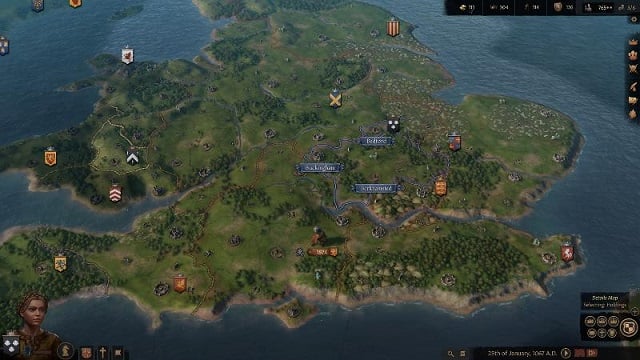 Crusader Kings 3
Developer: Paradox Development Studio
Platforms: PC
Release Date: 2020
One of the granddaddies of grand strategy, Crusader Kings is set to see a full-fledged sequel in 2020 with the release of Crusader Kings 3.
Crusader Kings 2 released back in 2012, and developer Paradox has kept expanding that game through a massive DLC campaign. It will be good to go back to square one with the massive strategy franchise with the newest entry.
Crusader Kings 3, like earlier games in the series, is a dynasty simulator set in Europe during the Middle Ages. You take on a variety of historical figures, then go about enhancing your dynasty by any means necessary.
Ally yourself through marriage with powerful monarchs. Betray your family members to get ahead. CK is about as close to Game of Thrones politicking as you can get. We don't have an exact release date yet, but CK3 is supposed to storm the gates in 2020.
---
Wasteland 3
Developer: inXile Entertainment
Platforms: PC, PlayStation 4, Xbox One
Release Date: May 19, 2020
If you have grown tired of the post-apocalyptic shooter trend and prefer a more strategic post-calamity world, Wasteland 3 might be just what you're looking for. InXile's sequel to Wasteland 2 moves the action from the deserts of the American southwest to the frigid plains and mountains of Colorado.
Luckily, though, it still promises plenty of tactical warfare.
Wasteland 3 will have you put together a squad of rangers, building their stats and skills as you construct a base and make important, plot-altering decisions. Just surviving is difficult enough, but you will also have to figure out who to trust and how to balance your squad's abilities.
Tough as nails tactical combat and both singleplayer and multiplayer modes promise a lot of bang for your buck.
---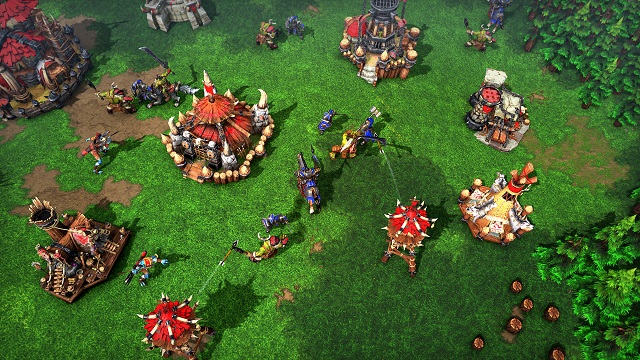 Warcraft 3: Reforged
Developer: Blizzard Entertainment
Platforms: PC
Release Date: 2020 (Possibly the very tail end of 2019)
Remakes are a tough one to deal with on a list like this, but Blizzard properties are always big enough to get a nod. Warcraft 3: Reforged, an HD remaster of Warcraft 3, was supposed to see a full release in 2019, but that seems more and more unlikely as the end of the year approaches. Instead, it looks like we can expect it in early 2020.
While Reforged is a remaster, there are plenty of elements to be excited about. The game will see a balance overhaul, and those who still own Warcraft 3 will see the same changes.
You will be able to play either version in competitive matches, so the rerelease should bring an influx of new players to the fold. The single-player mode will feature some changes to the plot as well, and Blizzard has promised improved mod support.
Basically, if you missed Warcraft 3's original run (or you just miss playing it), Warcraft 3: Reforged will be a good excuse to head back to Azeroth.
---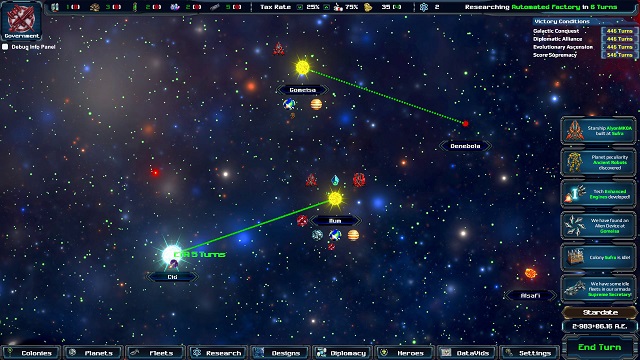 Astra Exodus
Developer: Atomic Kaiser
Platforms: PC
Release Date: 2020 (possibly the end of 2019, but probably not)
Astra Exodus is another strategy title that was supposed to come out in 2019 but seems very unlikely. Instead, it's looking more and more like 2020 for this one, too.
Don't let the low-fi graphics of Astra Exodus fool you. The game looks to involve an impressive and deep level of strategy, a ton of ways to play, and more than enough meat to keep you busy for dozens and dozens of hours.
Astra Exodus has a narrative campaign. It has a deep sandbox mode. It has hero units, massive space battles, and tactical ground battles. It builds unique galaxies and has a randomized, massive tech tree each time you play. It even has mod support and a framework that gives you the ability to design your own spaceships in-game.
---
The Settlers
Developer: Ubisoft Blue Byte
Platforms: PC
Release Date: 2020
Technically, The Settlers should have an "8" at the end of its title since it's the eighth game in the long-running series. However, The Settlers is the first entry the franchise in almost a decade and is serving as more a "brand reboot" than a true sequel. At least according to Ubisoft, who has also developed the Anno series, including Anno 2070 and Anno 1800.
The Settlers is a city-building game that sees you build up your township through time, adding upgrades and trying to juggle your resources as you go. It's kind of (sort of) like a period Cities Skylines with combat.
The Settlers is said to feature a few real-time strategy elements in some battles, but it is mostly a low-key affair about building your settlement and optimizing it.
It's a game more about managing your population and making things as efficient as possible, and it's certain to appeal to the lizard-brain project manager in many a strategy gamer.
---
Humankind
Developer: Amplitude Studios
Platforms: PC
Release Date: 2020
Humankind, not to be confused with Ancestors: The Humankind Odyssey, is a bold move. It a strategy game looking to topple the king of the "Historical 4X" mountain: the Civilization series. However, if any team can take on Sid Meier's giant franchise, it's Amplitude Studios.
Amplitude created the Endless series: Dungeon of the Endless, Endless Space, and Endless Legend. Of those three, Endless Legend generally got the most accolades and is in the same genre as Humankind, which has a ton of big ideas and looks to be the next "one more turn" strategy title.
Humankind's big draw is that rather than playing through history as an existing civilization, you get to create your own culture by drawing in elements of several different historical empires. If it fires on as many cylinders as Endless Legend does, it has a good shot to become one of the big dogs of the 4X world.
---
Empire of Sin
Developer: Romero Games
Platforms: Nintendo Switch, PC, PlayStation 4, Xbox One
Release Date: Spring 2020
"What if XCOM, but with mobsters?" is the general elevator pitch for Empire of Sin. This strategy game sees you taking over a crime family during the Prohibition-era, controlling your illegal empire with a variety of underlings, and entering turn-based battles to whack your enemies and expand your influence.
Alcohol is used as currency, and you control a variety of illicit businesses like casinos, speakeasies, and brothels. Empire of Sin also looks to offer plenty of replayability, with random character generation and a map that relocates important landmarks every time you play.
If you're sick of being the do-gooder and saving the world, then Empire of Sin might be your ticket to the top.
---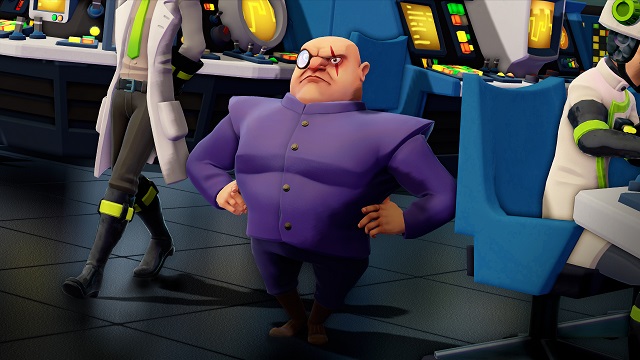 Evil Genius 2: World Domination
Developer: Rebellion
Platforms: PC
Release Date: 2020
The original Evil Genius was a game that had an amazing premise but stumbled a bit in execution. It released way back in 2004, and developer Rebellion is hoping to knock it out of the park with the sequel 15 years later.
Evil Genius 2: World Domination sees you roleplaying as your own psuedo-James Bond villain, while building a secret lair, hiring goons, killing spies, and taking over the world. El Presidente would be proud.
Evil Genius 2 has a bit of Dungeon Keeper vibe to it. Your main priority is building your evil lair gather enough resources to take over the world. It's a game that looks to offer a variety of silly objectives (one asks you to "Bake Alaska") and features a satirical romp through the world of super-villainy.
Grab your sharks with lasers attached to their heads: it's time to rule to world.
---
Phantom Brigade
Developer: Brace Yourself Games
Platforms: PC
Release Date: 2020
A hybrid of turn-based and real-time strategy, Phantom Brigade sees you leading a team of mechs to war in a desperate, last-ditch attempt to retake your home. Big, stompy robots running through neighborhoods and firing lasers at one another. Need we say more?
We can: destructible environments, customizable mechs, and a series of tough decisions that will help you tell a unique story every time you play. Phantom Brigade is shaping up to be a tricky, tactical puzzle with some serious details to keep you crunching numbers even after you've shut the game down.
It's not Mechwarrior 5 or Battletech, but something altogether interesting in its own right.
---
2020 is shaping up to be a great year for strategy gamers, with several different genres and settings to pick from. This was by no means a comprehensive list of titles, either.
If you're looking for the most anticipated horror games, FPS games, survival games, MMORPGs, or Nintendo games in 2020, be sure to check out the list of related articles below:
What 2020 strategy releases are you most looking forward to? Sound off in the comments below.