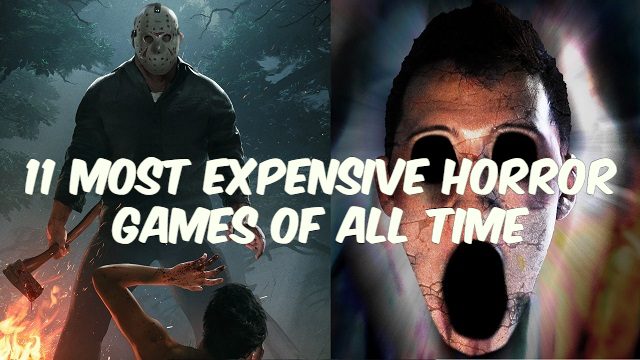 There's never a bad time to play some retro horror games.
Instead of listing out the best or lesser-known titles designed to scare, this list will instead shock with the ridiculous prices these games fetch on eBay.
Thanks to an inflated collectors market, vintage games have shot up in price in recent years. Even mediocre games have increased in value several times due to a growing group of individuals attempting to complete their respective libraries.
Whether from the Sega Genesis PlayStation 2, Gameboy, or Sega Saturn, these are the most horrifyingly expensive horror games of all time.
---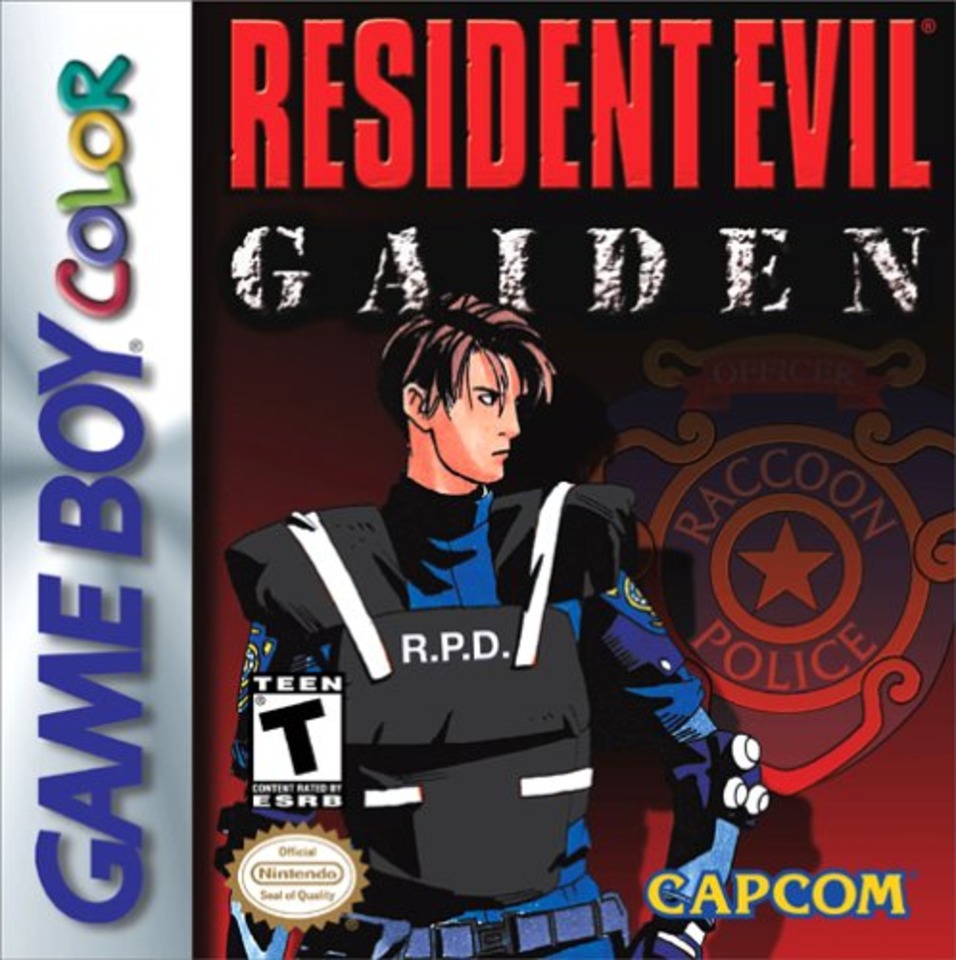 Resident Evil: Gaiden
Although it isn't the first survival horror game, many would consider Resident Evil to be the game that put horror games in the public conscious. Starting in 1996, the franchise sold millions of games in multiple console generations and earned Capcom billions of dollars.
However, one game in the series didn't sell so well, making it a valuable collector's item.
Resident Evil: Gaiden came out in the U.S. in 2002 for the Game Boy Color. When it released, reviewers didn't quite know what to make of it and gave it below average scores (we're talking 4/10s, here). This, of course, resulted in the game not selling all that well.
But a game selling poorly is music to a collector's ears as copies of Resident Evil: Gaiden can now go for $200-$300 for a sealed copy. That's a far cry from the original price of $29.99.
---
Castlevania
Castlevania on the NES is undoubtedly a classic. It was the start of a long-running franchise that would still be in development if Konami was willing to start making new games again (ahem).
But that's not why we're here; we're here to talk about the absurd price this game can fetch on the collector's market.
The first adventure of Simon Belmont had gamers take on iconic horror characters such as Frankenstein's Monster, the Mummy, and, of course, Dracula himself. That made is a hot commodity then and most certainly one now.
The original Castlevania is not a hard game to find, but obtaining a brand-new copy is.
A 32-year-old sealed game is worth its weight in gold, especially if it has a horizontal seam, or H-seam. And that's the key; the seam is where the factory that produced the cartridge sealed the package, and it's an indicator of whether a game has been resealed or not.
Unfortunately, some scammers have found ways of recreating the H-seam, thus causing additional concern for collectors.
However, last month, one sealed copy of Castlevania sold for $449.95. And one rare, sealed Dracula variant sold for a whopping $699.99 in 2016.
---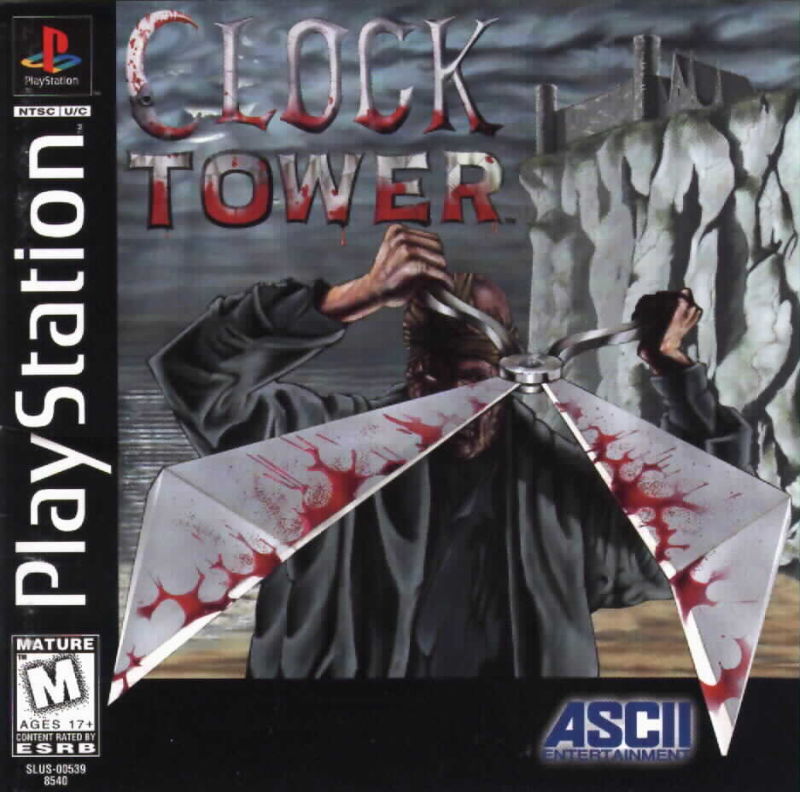 Clock Tower
Clock Tower on the PlayStation is the second game of the series, but the first to make it across the Pacific. Its localization was likely due to the success of the first Resident Evil, which was released the year before.
Despite its creepy, foreboding atmosphere and terrifying antagonist, Clock Tower didn't wow critics when it came out in 1997, but it had the kind of scares horror fans loved, making it a much-revered cult classic.
Clock Tower became one of the PlayStation's sleeper games and eventually became (very) hard to find. A collector looking to complete their horror collection today will need to put up some big bucks as a sealed copy of the game went for $500 in September.
---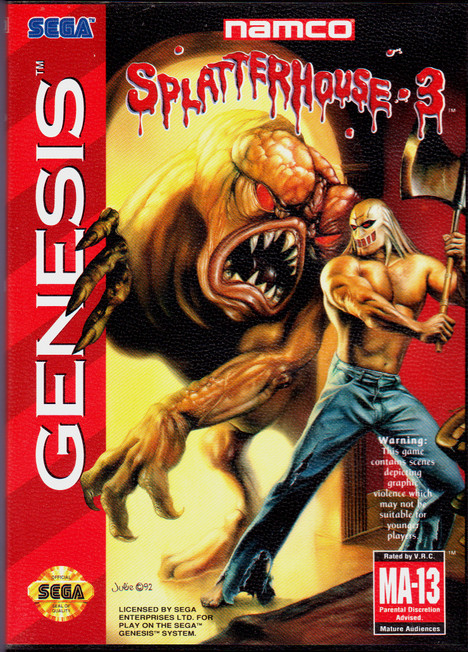 Splatterhouse 3
Another classic series full of monsters and gore is Splatterhouse. Beating demons to a bloody pulp may not seem like a big deal these days, but back when it came out for the Sega Genesis in 1993, the game was controversial and popular.
Unfortunately, Splatterhouse 3 also released just ahead of the Sega 32X in the U.S. and the Sega Saturn, making it a game that was easily looked over. It also didn't help that the marketing behind it was lackluster and any hype it had quickly died off.
The result is that these days, new copies of Splatterhouse 3 typically go for $150-$200 on eBay.
---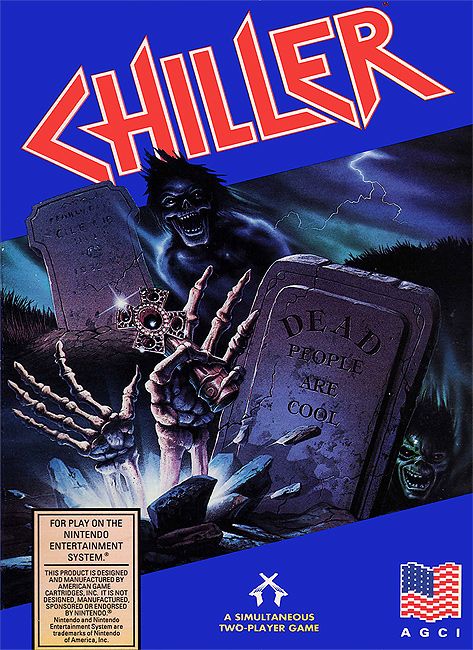 Chiller
Chiller is one NES game that many owners of the console never saw. Originally released in the arcades in 1986 and then ported to the NES in 1990, Chiller is a light gun game unlike any other.
In the console version, players kill monsters in five stages, which is different than the arcade game where players tortured people strapped in various medieval devices. Still, for an NES game, it's quite graphic.
The reason why NES owners didn't get their hands on a copy of Chiller back in the 90s was that it was an unlicensed game, and unlicensed games meant (and mean) BIG money.
A copy of the game with a box, not even brand new, went for $124 last month.
---
A Nightmare on Elm Street
Before Dead by Daylight and its multiplayer horror action became popular, it was Nightmare on Elm Street on the NES that pitted four players against Freddy Krueger.
Developed by the license shovelware extraordinaire LJN, Nightmare on Elm Street has players control up to four teenagers who need to collect Freddy's bones a la Nightmare on Elm Street 3: Dream Warriors.
The game itself is nothing remarkable -- as is the case with most games LJN made during the NES era. However, there has been a surge in popularity for speedrunning the game in due to its unique four-player gameplay.
A complete copy of the game can fetch close to $200 on eBay.
---
Enemy Zero
Due to their high quality and low availability, many rare games on the Sega Saturn were among the first to dramatically increase in price following the console's demise. Games such as Panzer Dragoon Saga, Shining Force III and Dragon Force soared in price as collector's scrambled to add them to their collections.
Enemy Zero, while not considered one of the best games on the system, became one of those games.
The second entry in the D franchise, Enemy Zero is much different than the previous game. Here, players have to contend with invisible enemies using only sound to find their location, whereas the original was a more point-and-click affair.
To get a copy of Enemy Zero will cost approximately $150.
---
Uninvited
In the 80s, ICOM Simulation created multiple point-and-click adventure games for Macintosh computers, which were then ported to the NES by Japanese publisher Kemco. The trifecta of adventure games ported were Déjà Vu, Shadowgate, and Uninvited.
Like many horror games, Uninvited is set in an old mansion. Players search for their sister while trying to avoid an array of traps, ghosts, and other entities -- all hellbent on killing you.
The game will also kill your wallet as a brand-new copy of Uninvited can go for $233.
---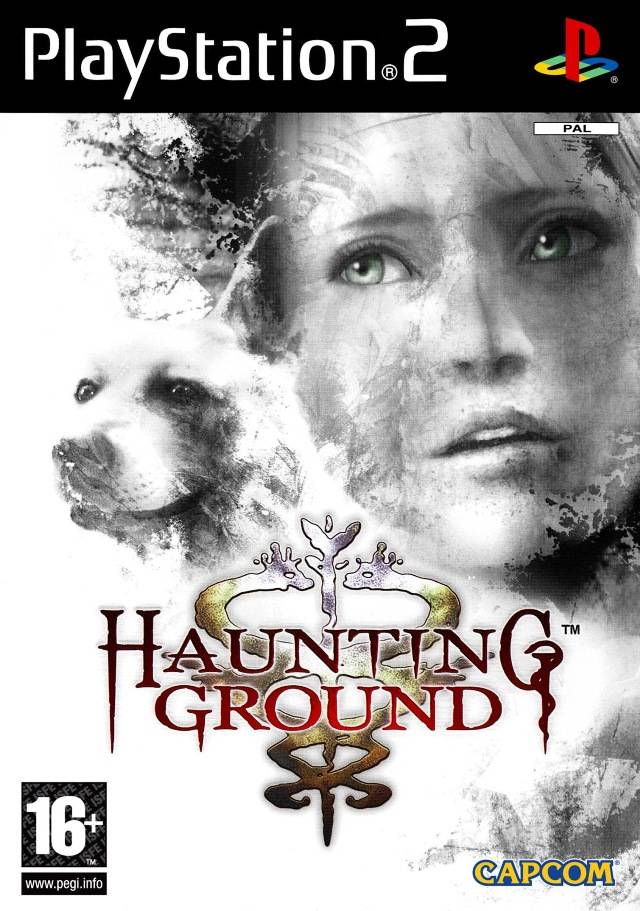 Haunting Ground
With every new generation of consoles comes another generation considered to be "retro." This means PlayStation 2 games are now becoming rarer and increasing in value. One example is 2005's Haunting Ground.
Considering a spiritual successor to Clock Tower 3, Haunting Ground was another survival horror game that saw players controlling Fiona and her brave doggo, Hewie. Like other games in the Clock Tower series, Haunting Ground didn't blow critics away when it came out -- but fans loved it.
However, because of lower than expected sales, there are not many copies of Haunting Ground floating around. That means prices for the game have surged on eBay.
One factory sealed copy of the game sold for $260 back in August.
---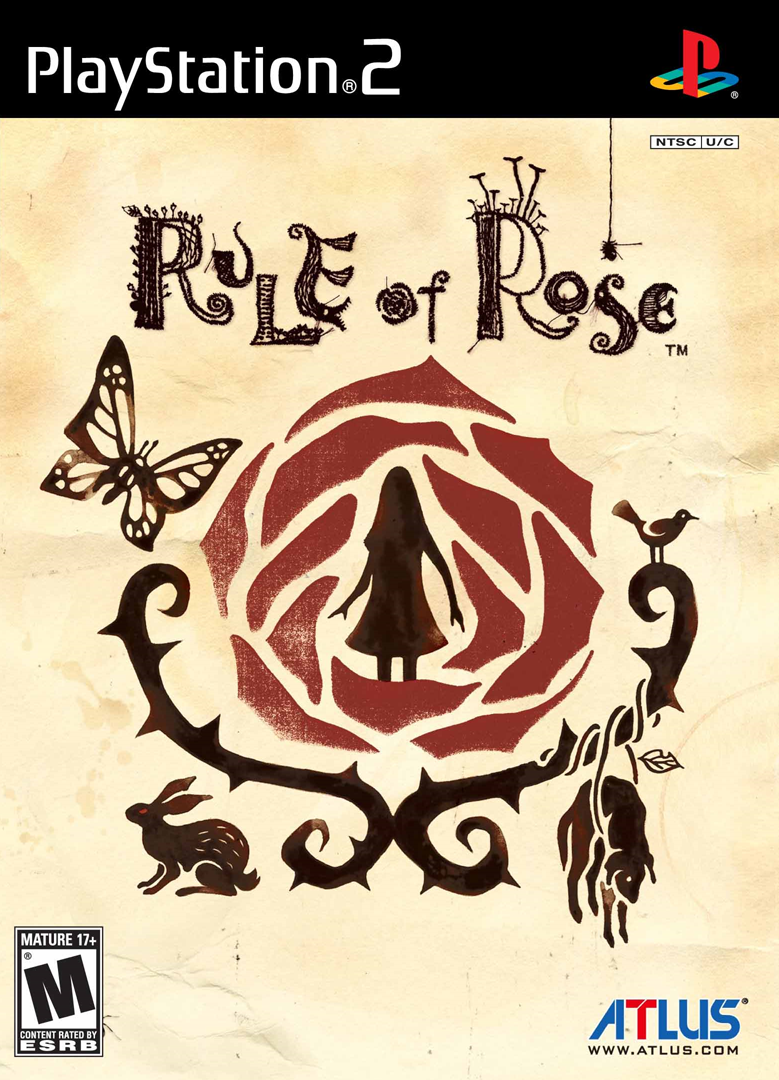 Rule of Rose
Rule of Rose is another PlayStation 2 game that is surprisingly rare and could easily be one of the newest games to see a severalfold increase in value since its release date.
The game takes place in an abandoned orphanage in England during 1930. This, of course, means dealing with creepy kids, which is never fun.
Maybe that was one reason why critics didn't care for the game. Another victim of lackluster sales, the Rule of Rose was gutted when it released two months before the release of the PlayStation 3.
Earlier this month, a factory sealed copy of Rule of Rose sold for $412.
---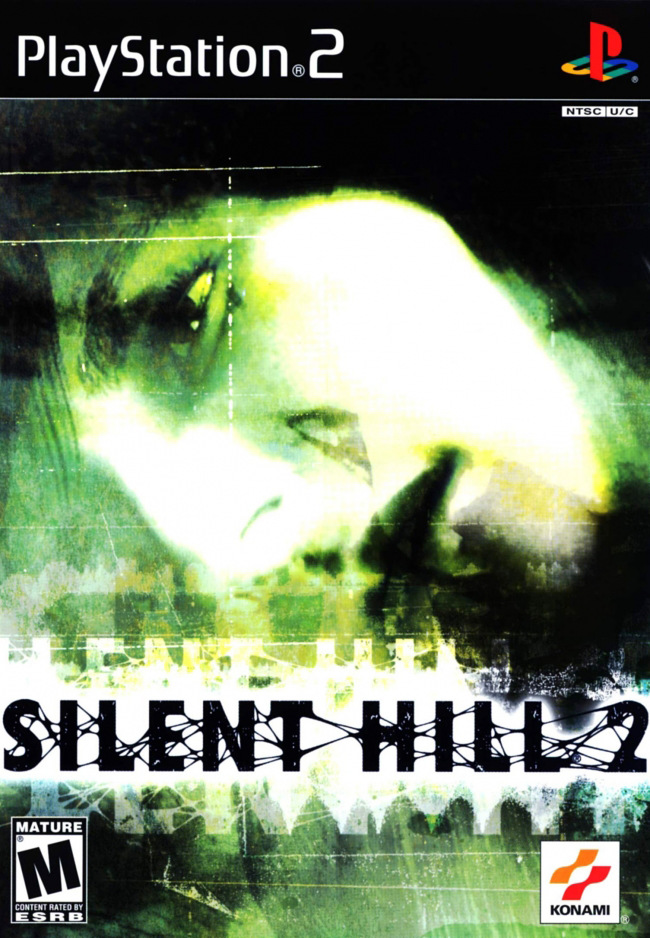 Silent Hill 2
As seen on this list, certain games increase in value because of their age or lack of availability. However, in the case of Silent Hill 2, the game jumped in value because it's just so damn good.
Silent Hill 2 is not only considered the best entry of the Silent Hill franchise, but many would also argue it's the best survival horror game ever made.
Not only are general game collectors trying to get their hands on factory sealed copies to complete their collections, but Silent Hill fans are also spending big money for brand new copies.
Thing is, finding a sealed copy of the game is tricky since so man people bought the game to actually play it.
The Greatest Hits version of Silent Hill 2 is worth around $150, but a factory sealed copy of the original version of the game sold for $213 this past September.
---
And there you have it; the most expensive horror games of all time -- so far.
Those who want to possibly dip their toe into video game collecting will have to save up quite a bit of money to complete a collection, that's for sure. The next best option is to wait for the collector bubble to burst and see prices on these games fall to their deaths.
But that might be a long, long time.
Let us know if you'd be willing to pay these horrendous prices for these horror games in the comments below.
---