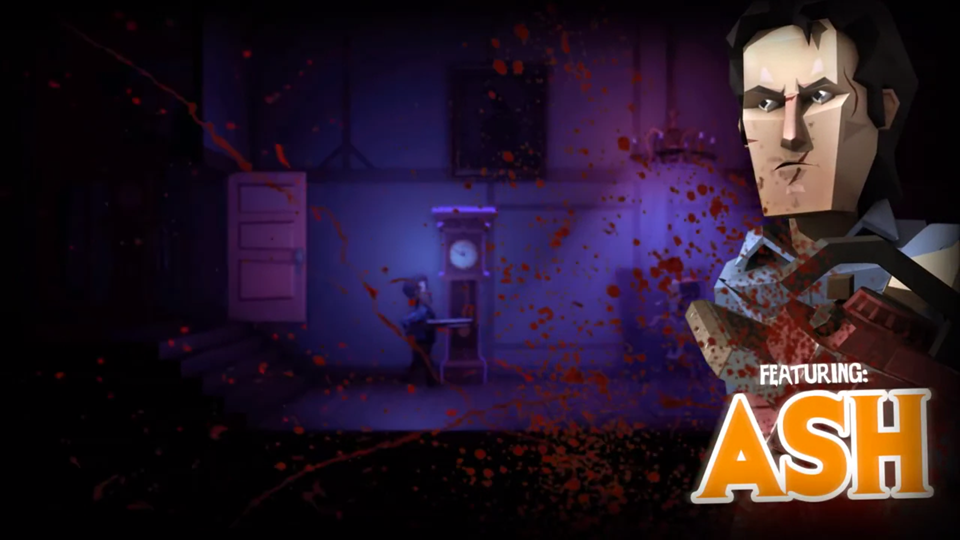 Halloween is just around the corner, which means it's time to find your next creepy horror game, something you can play with the lights off right up until you decide that, "Actually, I just remembered I was supposed to have the lights on tonight, because reasons."
When looking for just the right game to leave you fighting your desire to stop playing in fear, you don't have to rely exclusively on the big ticket games. There are plenty of great and spooky options waiting for you in the world of indie horror games.
These 13 games have been chosen as the best-of-the-best horror games you probably haven't heard of. They cover the full range of themes and play styles, from point-and-click to virtual reality. All they have in common is a lack of mainstream noise, and positive reviews for those lucky and smart enough to have given them a try. Whatever your preferred horror haunt, there's an incredible game just waiting for you to play it.
---
Gray Dawn (Interactive Stone)
When a priest finds himself accused of the murder of an alter boy, he must seek out answers and evidence to prove his innocence in Gray Dawn.
While the visuals of this game clearly stand out among other indie titles, it also has the gameplay to back it up. Players explore the world in first person, tormented by talk of the murdered boy, which triggers horrifying, demon-filled bouts of madness. Gray Dawn is not for the squeamish, but if you don't mind a little gore with your game, you should not pass it by.
---
Phantom Halls (Incendium LLC)
It helps as an Indie developer to bring something special to the table, and Phantom Halls accomplishes that twice over.
This Early Access title demands your attention with its eye-catching papercraft design aesthetic, then adds to the appeal with its Evil Dead 2 license.
There are few heroes more associated with slaying ghouls and terrors than Ash and his trusty stump-mounted chainsaw. Team up with one or more friends to explore as a team, taking out any baddies unfortunate enough to find themselves in the beam of your flashlight.
---
Zombie Riot (PlaySide VR)
If you're a fan of the zombies mode from Call of Duty games, the Virtual Reality fun of Zombie Riot is a must have. Built to utilize VR's motion controls, you can grab anything around you to help you fend off the waves of zombies closing in on your location.
Although the cartoon graphics style prevents this game from being nightmare fuel, the fear and tension of being surrounded on all sides in VR is very real, and very fun!
---
A Girls Fabric Face Trailer (Stanislaw Truchowski)
In A Girl's Fabric Face the brutal murder of three young girls sets the stage for a first person psychological horror experience.
Teenager Anna sets out to learn more about the grisly murders with the help of her video recording equipment but soon discovers that all is not as it seems. With four alternate endings to find, there's plenty of game to be played for interested gamers.
---
Corrosion: Cold Winter Waiting (Viperante)
When small town Sheriff Alex Truman discovers a mysterious car crash victim, his efforts to find more information quickly put him down a darker path.
After a life spent wishing for more excitement, he may have bit off more than he can chew in Corrosion: Cold Winter Waiting. The game combines point-and-click adventuring with 3D environments as you explore the spooky and mysterious facility in search of answers, solving puzzles as you go.
---
Dark Fear (Arif Games)
If you're after a blast from the past with a horror tilt, look no farther than Dark Fear from Arif Games. Utilizing a combination of old-school RPG and adventure game elements, Dark Fear starts out as another spooky cabin tale, but quickly unfurls a more diverse world of spooks to be explored.
Take on enemies, solve puzzles and find friends to help you as you seek the truth. There's more depth than meets the eye awaiting you if you give this retro-styled game a try,
---
Silent Descent (Deceptive Games Ltd.)
If you're one of the many gamers upset to see P.T. removed from the market, then Silent Descent is the game you've been looking for, even if you didn't know it.
While many games attempted to capture the psychological horror of cramped corridors and unsettling changes from the mundane to the monstrous, Silent Descent nails it better than its competition. This first person nightmare will have you sleeping with the lights on for days to come.
---
Shiver (Kowai Sugoi Studios)
Sometimes all you need is a short, enthralling game to help you pass an hour. If you want a game which packs loads of atmosphere and tension into a tiny package, Shiver has what you need. Stranded in an abandoned national park in the winter, you'll have to use every ounce of your reasoning to stay calm and find your way to safety before the cold overtakes you.
---
The 111th Soul (Ricardo Prates)
In The 111th Soul players control Richard Silver, who recently inherited his grandparents home along with his brother David. It quickly becomes apparent that things are not as they were when the brothers were raised there as children.
Despite being the work of just a single man, The 111th Soul is packed full of scary atmosphere and tense moments. You'll even get multiple play-throughs, as the game features three alternate endings, all for a cost of less than one dollar.
---
Deluded Mind (Pyxton Studios)
Dean Catrall is an FBI agent who wakes to find himself injected with a powerful hallucinogen in Deluded Minds.
Wandering the halls of an asylum, the drug in his system begins to play tricks with Catrall's mind, leaving you unsure of what's real and what's a side effect of as the agent's past, including the murder of his daughter by a criminal cartel. It provides ample fuel for the horrifying fire.
The game also utilizes random generation of haunting hallucinations, meaning no two plays are exactly the same, leaving you on the edge of your seat the entire time.
---
Helltown (WildArts)
You picked a bad time to take up a new delivery route in Helltown, when everything in quiet Little Vale begins to go to Hell.
This first person game uses mood and lightning to generate tension and horror without resorting to jump scares, as you explore the town in search of answers while doing your best to avoid the monsters lurking in the dark. Talk with neighbors and explore after dark as you attempt to get to the bottom of things before it's too late.
---
Rhiannon: Curse of the Four Branches (Arberth Studios)
Although the time when Point-and-Click adventures represented some of the biggest releases on PCs around the world may have passed, there are still hidden gems to be found if you look in the right spots.
In Rhiannon: Curse of the Four Branches you play as Rhiannon, a young girl living on a remote farm beset with eerie paranormal occurrences. When the adults in her life don't take her accounts seriously, it's up to Rhiannon to explore and get to the bottom of the supernatural events.
---
Caliban Below (Blackthorn Media, Inc.)
If you're fond of your terror feeling realer than real, you've got to try some Virtual Reality horror. Playing in VR takes the chills and thrills of a horror game and cranks the intensity to the max. Caliban Below is a free release from Blackthorn Media, and offers a small sampling of their larger The Abbot's Book world.
In Caliban Below you assume the identity of a familial exile, exploring the remains of your family's estate in search of clues from a life long forgotten. Whether you're a veteran of VR or dipping your toe in for the first time, you can do a lot worse than trying out a quick, free game with mostly positive reviews.
---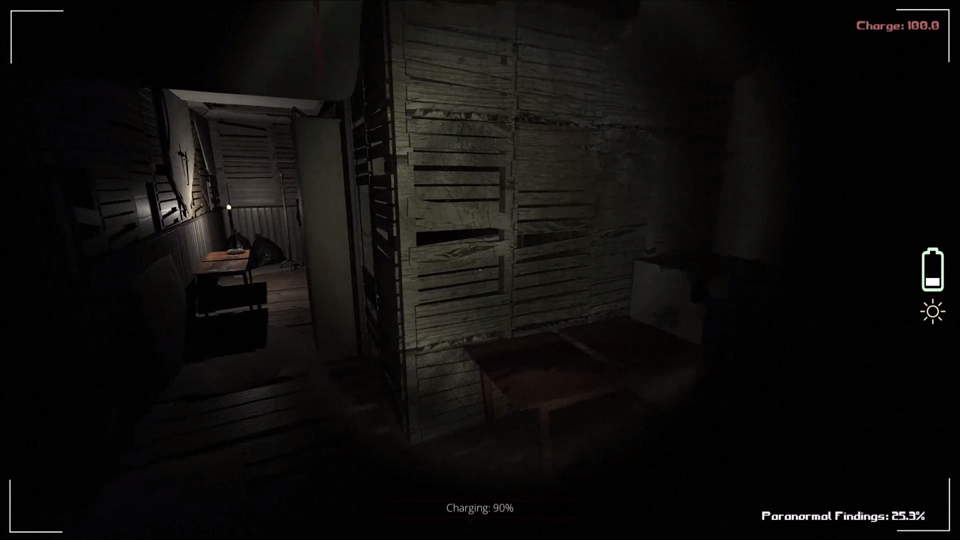 Experienced gamers know that sometimes, if you want the best games, you have to think outside of the AAA box. The indie horror scene is overflowing with quality games just waiting for you to give them a shot. With any of these 13 eerie entries into the field you're guaranteed to be on the edge of your seat as you explore their terrifying worlds.
So, what are you waiting for? Choose the game which sounds the scariest and get playing. You'll be sleeping with one eye open before you know it.
Do you have a favorite indie horror game you wish had gotten more love? We'd love to hear about it in the comments.