Happy (almost) Halloween! Since it's October, it's unofficially horror season. If you're already neck-deep in a horror movie or horror book marathon, maybe you're looking for the best horror games to play for Halloween as well.
If so, you're in luck. We've spent the last several weeks playing and curating a list of spooky and spooky-ish games for horror gaming fans of all kinds. These games all launched on their respective platforms this year, though in some cases they were playable elsewhere in previous years.
On this list, you'll find scares in every format and from teams big and small. Find the scares right for you and let us know how you like them. Here are 20 horror games to play for Halloween.
Big Budget Horror Bewitchings
These selections come from bigger teams with bigger budgets resulting in some bigger scares.
Resident Evil Village
While Resident Evil needs no introduction, sometimes games from earlier in the year get lost in the fall shuffle. Village is a unique entry in the long-running series due to its curious cast of characters and never-before-seen monsters and you'd be wise to remember it as perhaps the quintessential horror game of the year.
Back 4 Blood
Back 4 Blood is just what it sounds like: a new Left 4 Dead-like horde shooter, but unlike the others we've seen, this one is from the original team at Turtle Rock. While it has its flaws, it remains a go-to for co-op zombie-slaying. If you need more from the subgenre, also check out World War Z: Aftermath and Aliens: Colonial Marines.
The Medium
One of the first big games of the year, The Medium is fairly described as Bloober Team's Silent Hill audition. Rumors persist that the team is working with Konami on reviving the classic series, but in the meantime, check out this gorgeous horror with old-school horror sensibilities and music from Akira Yamaoka.
Little Nightmares 2
If I may put my thumb on the scales, I think Little Nightmares 2 is my favorite horror of the year. This grotesque sequel to Tarsier's unforgettable 2017 game revives the series' penchant for some of the most unsettling imagery in horror games ever. It sets out to create a world of childlike nightmares and it achieves that gloriously.
Indie Incantations
These selections offer smaller but arguably more interesting takes on the murderous and macabre.
If On A Winter's Night, Four Travelers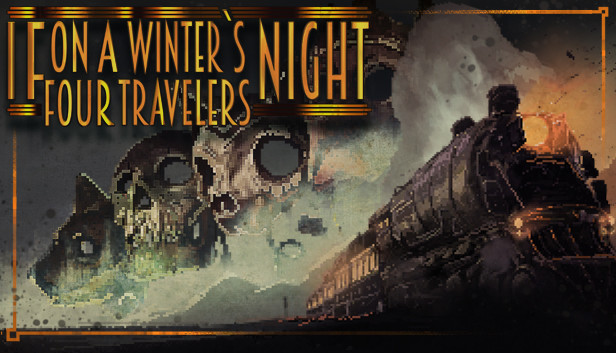 This pixel-art indie is perhaps the most buzzed-about of the year, and its setup feels a bit like Hitchcock with a touch of Poe. In just a few short hours, Four Travelers will leave its mark on you with a story you'll be thinking about long after Halloween.
Undying
Undying rejects the sad dad trope and goes instead for a fresher story about, well, a sad mom. Why is she sad? Because she's infected with a zombie plague, so she only has a short time to get her child to safety. This survival game meshes gameplay and story very well and though it's just in early access, it's already proving to be worth it.
Nightslink
If you're short on time, Nightslink offers the best scares-to-minutes ratio. At just 30 minutes long, Nightslink's mystifying story of a quasi-drug dealer in a dystopian hellscape will leave you feeling like you need a shower — and isn't that a sign of an effecting horror story?
Mundaun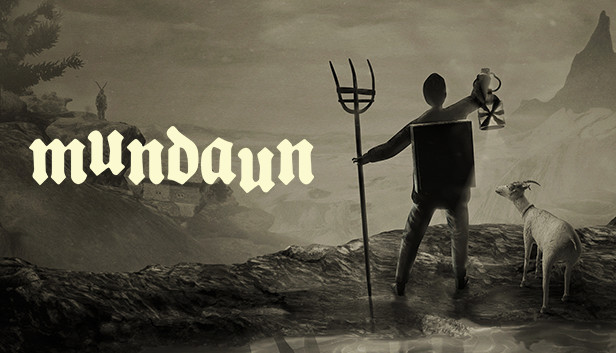 You'll hear some GOTY buzz for Mundaun from many of those who have played it. This pencil-drawn horror feels rustic and unnerving at every turn, and it delights in leaving players confused and unsafe even in its often wide-open plains and quiet cabins.
In Sound Mind
In Sound Mind is memorable for its blend of old and new-school horror elements. Vast hub levels provide exploration, while puzzles bring out the PS1-era horror flavorings. It's a fun and unpredictable mix overall and manages to appeal to horror fans of all kinds as a result.
Tormented Souls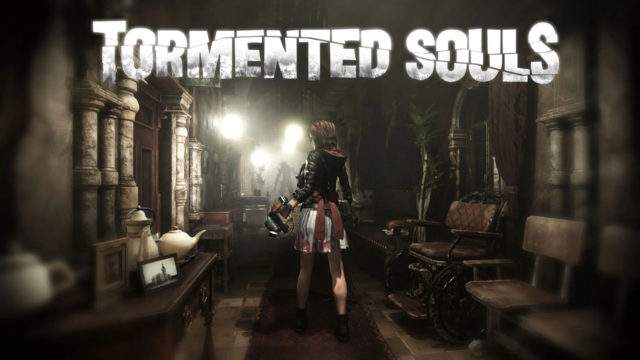 If you'd rather play something that adheres strictly to the design of Resident Evil and Silent Hill, Tormented Souls is a faithfully-made creation dedicated to that era. Weird crest keys, labyrinthine exploration of a mansion, and monsters that take nightmares to new heights, Tormented Souls is the horror game for the horror historian.
Chasing Static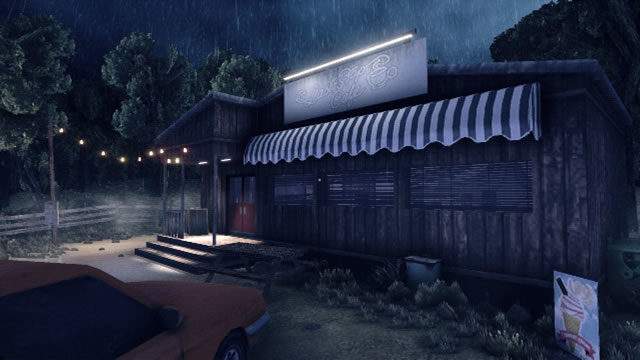 The visual style and puzzle-solving of Chasing Static borrow heavily from the original Silent Hill — it even opens in a diner — but the first-person perspective sets it apart while making its inspiration obvious. Like Tormented Souls, this is a modern horror that proudly recalls its roots and is built for fans who want the same.
VR Voodoo
These selections can be played in immersive virtual reality. Warning: VR horror is not for the faint of heart.
Resident Evil 4: VR Edition
We'll have more to say on Resident Evil 4's foray into virtual reality soon, but for now (and without breaking embargo), we'll just say that Resident Evil 4 is coming soon to Oculus Quest 2. If that arrangement sounds good to you, you may be onto something.
Wraith: The Oblivion – Afterlife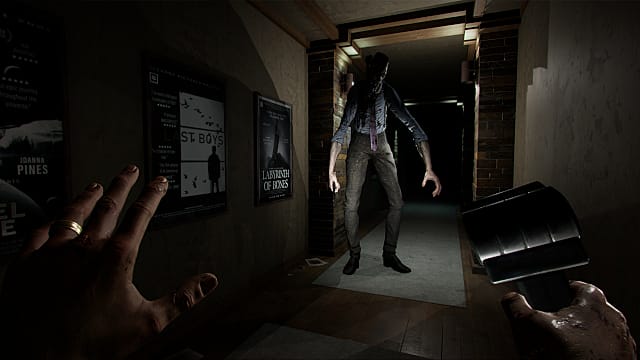 From the same overarching series as Vampire: The Masquerade and Werewolf: The Apocalypse comes Wraith, a first-person horror with some fantastic settings to explore on your VR headset. if you've never played horror in VR, it's arguably the best way to experience the genre, and Wraith makes as good a jumping-on point as any.
Cosmodread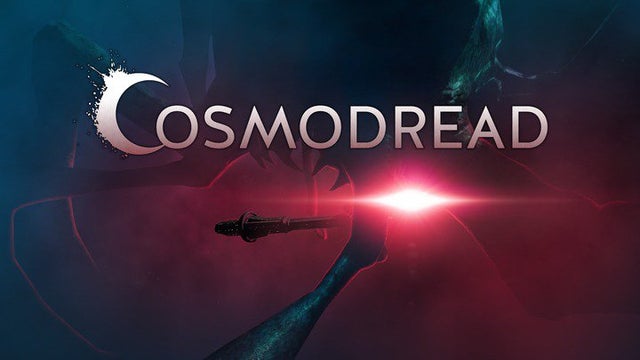 While Dead Space isn't in VR, Cosmodread is the closest we can get for now. It holds its own as a horror roguelite, daring players to explore its winding and abandoned spaceship as otherworldly horrors lurk just out if the light. As horror and VR are such a great fit, so are horror and rogueish elements, so Cosmodread makes for an enticing mix of all three.
Horror-Adjacent Haunts
These selections are horror-ish, but shouldn't be as spooky as those listed above.
Inscryption
I'm obligated to say something about each of these games, but I'd rather not say anything about this one. It's spooky, it's weird, but it's so unlike anything else you've probably ever played that you should really go in knowing as little as you can. One note: It does involve a card game, but the full experience is more than that. Give it a try even if that's not your genre. It's about to be one of the biggest games of the year.
Scarlet Hollow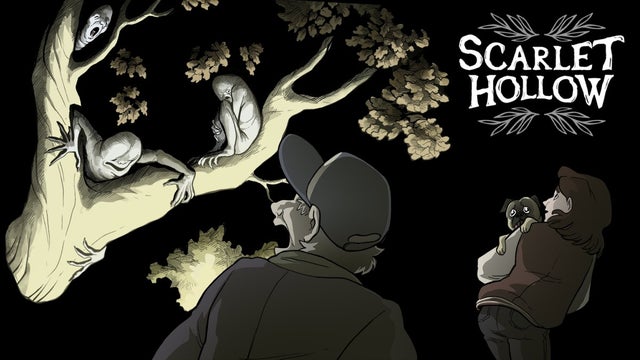 This horror-adventure game has been adored by its players this year, as evidenced by its Very Positive rating on Steam, and for players who like a spooky story without the pure terror that comes with some others, it makes for a solid gateway horror game. It also features hand-drawn art from Abby Howard, an award-winning webcomic artist, so it stands out from a sea of other horror visual novels.
Echo Generation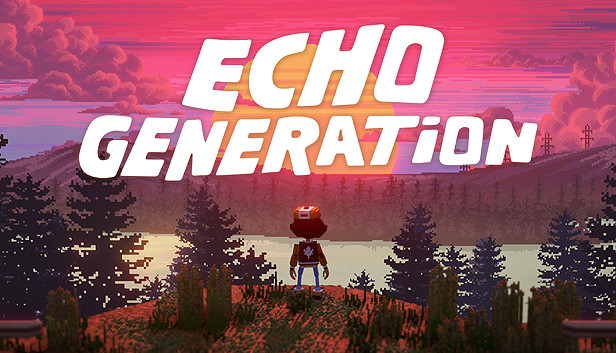 Somehow Echo Generation is more Stranger Things than the official Stranger Things game at times — even its central characters look plucked right out of the show. This voxel-art adventure dips into mysteries and monsters without going overboard into scary stuff, making it a good choice for family-oriented frights.
Returnal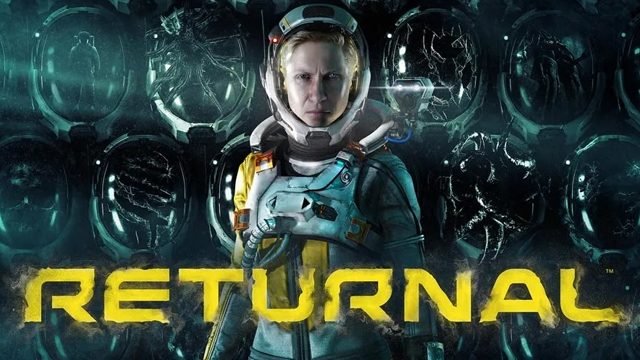 One of PlayStation's biggest PS5 games of the year, Returnal is a roguelite with a blatant obsession for Ridley Scott's Alien. When she crash-lands on an alien planet, Selene has no idea that the monsters she will face will be there to greet her again and again as she plunges headfirst into a timeloop she can't yet understand. In a year of timeloop games, Returnal may be the best of all.
Alan Wake Remastered
The 2010 cult classic from Remedy has been reborn 11 years later and still makes for one of the most stylish thrillers ever on consoles or PC. This remastering is very well done and represents the game's first appearance on PlayStation consoles. But no matter where you play it, it's definitely creepy enough for Halloween without veering totally into horror territory.
Related articles:
That's it for our array of horror game recommendations for you to dive into this October or even beyond. Are there any others you might recommend? Let us know in the comment section below.
About the author