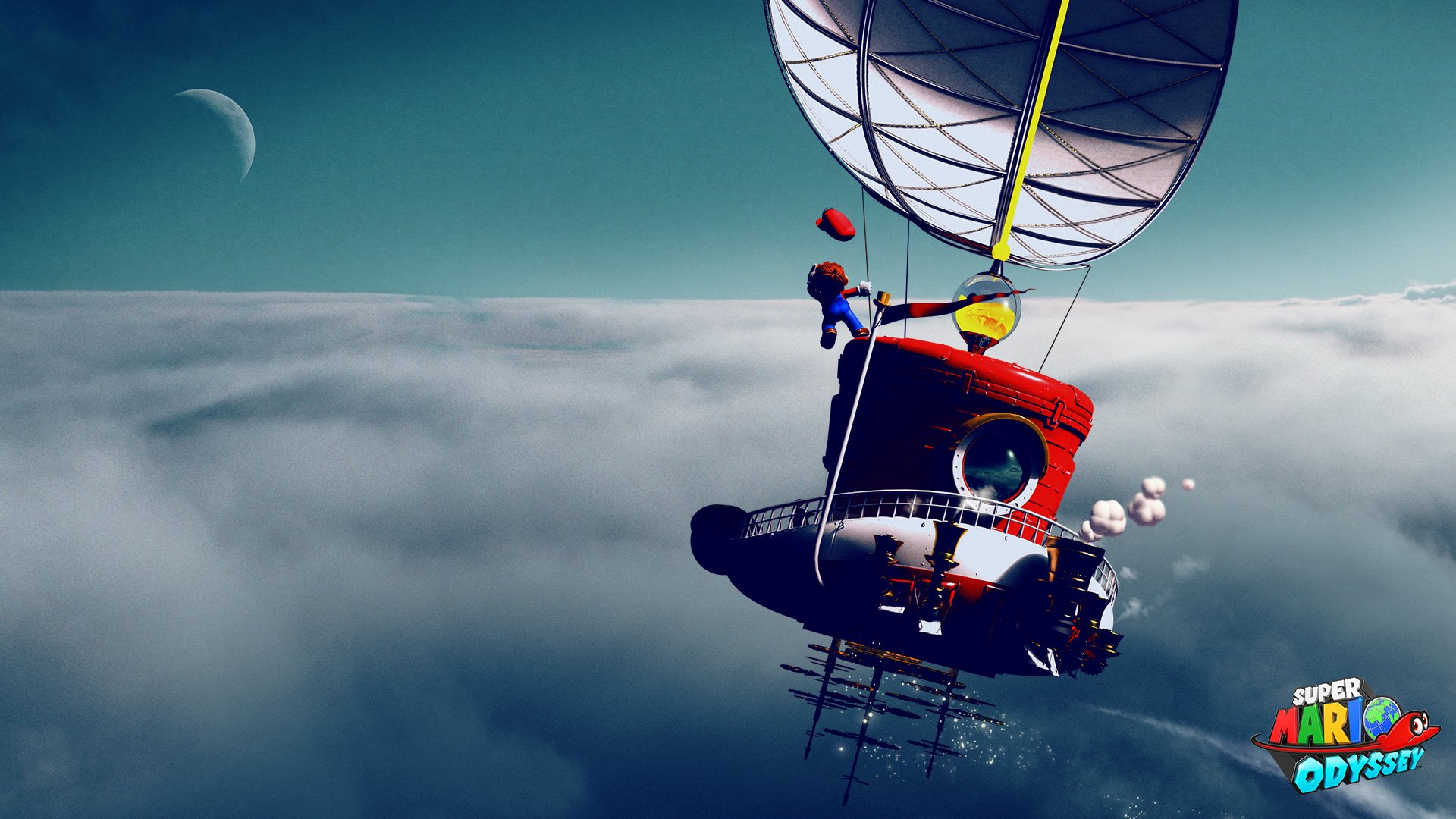 Mario has had many great games in the 30 plus years since we were first introduced to him in Donkey Kong. From 1985's Super Mario Bros, to 2007's Super Mario Galaxy, a year doesn't go by that doesn't feature a Mario game in some shape or form. Be it a classic platformer or one of the plumber's many 3D spin-offs, the Mario series has been a consistent source of quality games since the beginning of the video games phenomenon.
What makes 2017 so special is the multitude of different Mario games across various genres. These titles re-tell an epic RPG adventure, bring Mario to mobile devices for the first time, and break all new ground in the world of gaming by changing up everything we think we know about the series.
So let's take a look into Mario's illustrious journey this year, and find out why 2017 may very well be the year of video games for everyone's favourite Italian plumber.
---
Super Mario Run
Platform - iOS, Android
Boasting dozens of stages, Super Mario Run's gimmick this time around was that Mario would continuously run through the level, only giving the player control over his jumping. As with traditional 2D Mario titles, you collect power-ups like Mushrooms and Stars along the way, vaulting on and over enemies to clear your path all the way to the top of the flagpole.
The coins that you collect throughout your time playing are spent on upgrading your Kingdom in the Kingdom Builder mode. This in turn allows you to unlock some of Mario's companions to play as, which is not only a refreshing cosmetic change of pace, but each character also has their own unique traits meaning you can choose the character that best fits your play-style or a certain level.
Completing levels also awards you with Toad Rally Tickets, which is a new game-mode introduced in Mario Run. In this mode you can race other players' best times on various stages, earning you coins and Toads, allowing you to even further build out your Kingdom.
Super Mario Run continues to be updated by Nintendo, with a noteworthy update recently being added to the game in September. A new world has been added as well as a new character to unlock. A more significant part of the update, however, is the Remix 10 game-mode. This allows you to listen to your own music while you blast through a random selection of 10 levels at a time. Your character even dons a pair of headphones to signify that you're not listening to the in-game music. Making your way to World 30 unlocks the new character, Daisy, who joins the cast alongside Luigi, Peach, Yoshi, Toad, and Toadette.
While Nintendo's first foray into mobile gaming wasn't the financial success they were hoping for, it was only the beginning of the year of Mario.
---
Mario Kart 8 Deluxe
Platform - Nintendo Switch
The Nintendo Switch's MK 8 Deluxe is the re-release of 2014's Mario Kart 8 which was originally available on the Wii U. Boasting native 1080p and 60 FPS when docked, the game's visuals are only drop in the ocean when it comes to the improvements made to the beloved racing game.
Most notably is the addition of a more fleshed out Battle Mode which included a plethora of modes under it's umbrella. While there was a form of Battle Mode in the Wii U version, it wasn't the same type of open-map-balloon-blasting we all know and love. In addition to Balloon Blast, new game-modes have been introduced such as Shine Thief, Bob-omb Blast, Coin Runners and, Renegade Roundup.
Renegade Roundup, which is a spin on the cops and robbers game-type, is a particularly great addition to the game. One team is on the run, while the other chase them around with Piranha Plants to put them in jail. What makes this mode so fun is that the team on the run can actually release their team-mates from jail if they drive under the jail, which makes for some outrageously rewarding moments.
All DLC packs from the original Wii U version has also been included, as well as new characters exclusive to the Deluxe version including King Boo, Dry Bones, Inklings from Splatoon, and Bowser Jr. Mario Kart 8 Deluxe has also received some balance tweaking. Lightweight karts are now more feasible for in high tier races, an additional level of mini-turbo boosting has been added, and various karts and tires' stats have been tweaked.
Given the hefty expansion of content to an already great game, Mario Kart 8 Deluxe is considered among the very best of the Mario Kart series.
---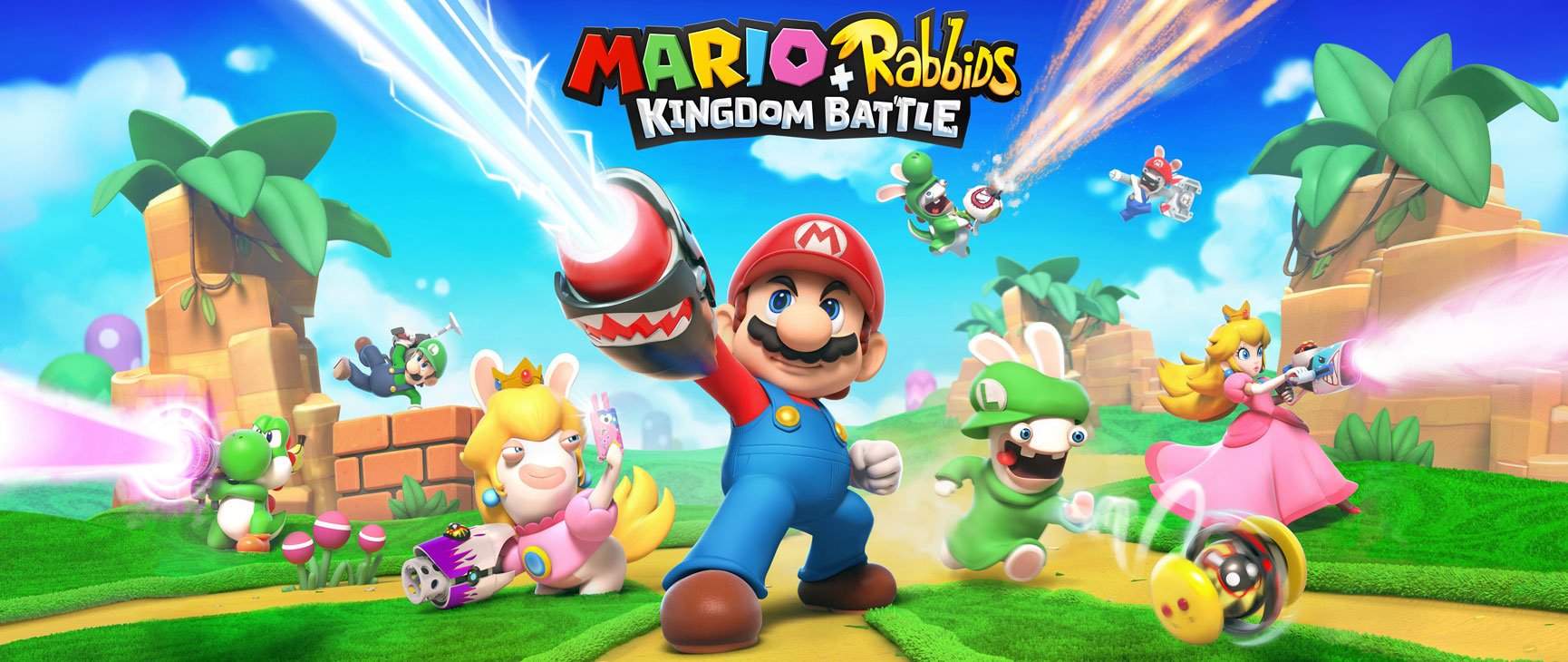 Mario + Rabbids: Kingdom Battle
Platform - Nintendo Switch
What started as rumored crossover idea, became a dream come true. The Rabbids' return from obscurity was a huge surprise, especially since they've joined forces with Mario and friends in an epically insane adventure, filled with laughs and silly escapades. Mario + Rabbids: Kingdom Battle is a turn-based strategy game, not unlike the X-COM games, in which Mario groups up with two companions, choosing from Rabbids and classic Mario characters, to restore their merged worlds back to normal.
The gameplay is so far away from Mario's usual jumping based platforming, even going so far as giving him a gun. However, the strength of the gameplay is convincing enough that it let us expand our idea of what 'good Mario games' can be. It's a well-polished adventure that looks as gorgeous as it plays. Thankfully, it shipped with enough content to satiate fans until the DLC released in October which included new Ultra Hard challenge maps, new weapons, and some co-op missions.
The wonderfully Nintendo score is composed by Grant Kirkhope, a veteran composer behind hits like Banjo-Kazooie and Donkey Kong 64. Kirkhope offers many memorable themes for a strangely memorable video game.
In what could have been a huge misstep on Nintendo's part, the risk of handing their most beloved property to Ubisoft has been a huge success. I, as well as many fans, am still trying to figure how this wasn't a complete disaster. Rabbids, huh. Who knew?
---
Mario & Luigi: Superstar Saga + Bowser's Minions
Platform - Nintendo 3DS
The remake of the 2003 GBA title, Mario & Luigi: Superstar Saga returns the famous brothers to the Beanbean Kingdom to save Princess Peach's voice. Boasting beautiful visuals reminiscent of more recent 2D Mario outings like Dream Team and Paper Jam, Superstar Saga was rebuilt from the ground up. The Superstar Saga remake is as beautiful now as it was when it originally released.
Recreating the world of the Beanbean Kingdom, it features new animations, textures, and even an arranged soundtrack by Mario & Luigi series veteran composer, Yoko Shimomura, who also composed the soundtrack for Kingdom Hearts. Fun fact -- Shimomura also composed for Super Mario RPG: Legend of the Seven Stars, the very first in the series.
The new Bowser's Minions mode revolves around a Goomba who wants to break the mold and become a leader to prove that not all Goombas are weak. To accomplish this, he builds a team of followers in an attempt to rescue Bowser. The battle system is completely different in this mode, where your characters and the enemies will butt heads before you go in for a finisher. Timing your hit is crucial, as it may make or break battles.
Some of the more recent Mario & Luigi titles have been less popular, largely due to odd gimmicks, fetch quests, overly long tutorials, or pointless padding. Superstar Saga foregoes all that to deliver a faithful recreation of the original title. The Bros. Attacks return, and are easier to master than ever, giving you access to Secret moves. You may also notice some subtle changes, such as NPCs from recent titles or even new pieces of music. For newcomers, Superstar Saga + Bowser's Minions is the perfect entry-point into the series and for veterans, this may very well be the best in the series to date.
Undoubtedly, Superstar Saga was one of the Game Boy Advance's finest titles, and it's 3DS counterpart only solidifies it's legacy.
---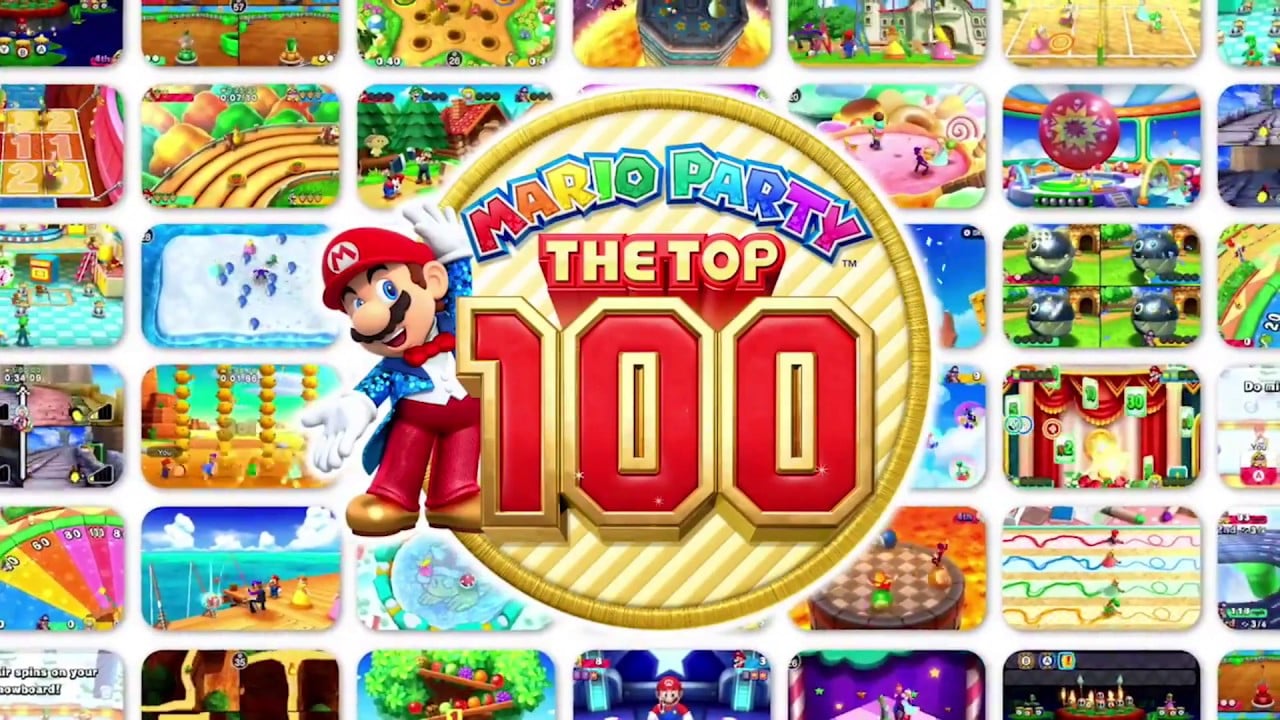 Mario Party: The Top 100
Platform - Nintendo 3DS
1999 saw the debut of the now prolific, Mario Party franchise. Each game in the series had a set of levels which played out as board games. Players took turns to roll a dice and move just like real-life board games, except you'd stop once per turn for a mini-game. The mini-games were vast and all featured their own mechanics, which made for a consistently fresh experience.
You and three friends competed in these games over and over, collecting coins and stars until a winner was decided. With ten mainline entries, as well as a few spin-offs across multiple Nintendo consoles, the series has seen nearly 20 years of action, earning the title of the longest running mini-game series in video game history.
Mario Party: The Top 100 capitalizes on the series' massive library of mini-games by compiling remakes of, what Nintendo believes to be, the best hundred games. Remember Hexagon Heat, Bumper Balls, or Bounce 'n Trounce? Those are but a few of the titles that make it into this entry. You can also group up with four friends in local multiplayer and battle it out together.
While this is a fantastic idea, and I love that Mario Party still persists as a popular series, this release was somewhat soured by the fact that it wasn't released on the Switch. We can only hope that it's because Nintendo are hard at work on a new Switch exclusive mainline entry in the Mario Party series. After all, the Switch seems perfect for these types of party games.
---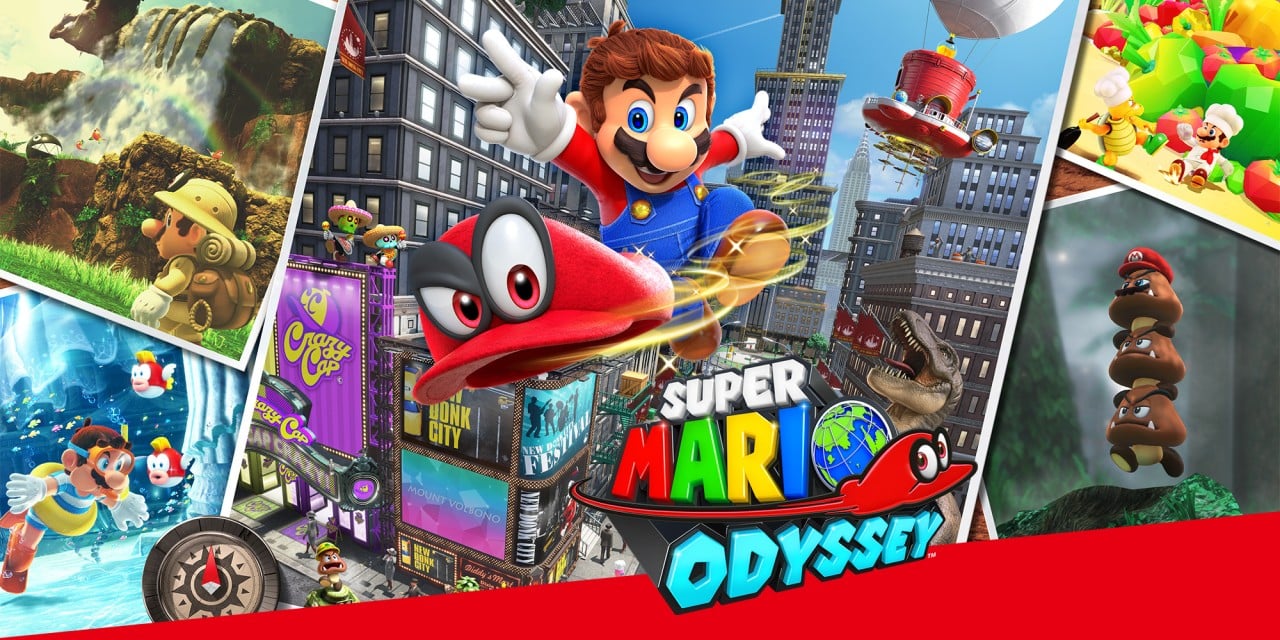 Super Mario Odyssey
Platform - Nintendo Switch
Enter Mario's crown jewel of 2017 -- Super Mario Odyssey This is the first mainline Mario platforming adventure since 2015's Super Mario Maker, the first 3D Mario since 2013's Super Mario 3D World, and the first Mario of its kind since 2003's Super Mario Sunshine. Think Super Mario 64 but bigger, more challenging, and with tons more to do!
Bringing Mario back into a large, open-ended series of worlds, Super Mario Odyssey showcases new worlds of all kinds -- a city, a food kingdom, an ancient castle, and seaside world are just a few of the types of locales that Mario visits.
The gameplay consists of collecting moons with heavy emphasis on exploration. There are over 800 moons to collect in all, providing the player with many hours of jumping around, solving puzzles, and unlocking new worlds. During the adventure you can collect new costumes using regular coins and world specific purple coins which are hidden around each world.
A huge aspect of this game is the capture mechanic. During the game's opening, which I won't spoil, Mario comes to meet Cappy, who is floating hat with eyes. Together they are able to 'capture' creatures you meet throughout your journey, allowing you to use their abilities to solve puzzles and get to hard to reach areas. It's a wonderful mechanic that consistently surprises players, almost making some captured creatures feel like they're part of their own little indie games.
Super Mario Odyssey maintains a score of 97 on Metacritic and with over two million sales from the beginning of November, it became the fastest-selling Mario game of all time. Super Mario Odyssey was a contender for many Game of the Year awards, winning some, and losing out to others -- mostly to Nintendo's other 2017 smash hit, Breath of the Wild.
So whether you're dancing to music, entering pipes into the 2D world, or playing jump rope in New Donk City, Super Mario Odyssey has a slew of memorable moments, and is rightfully hailed as the best Mario game in a long time.
---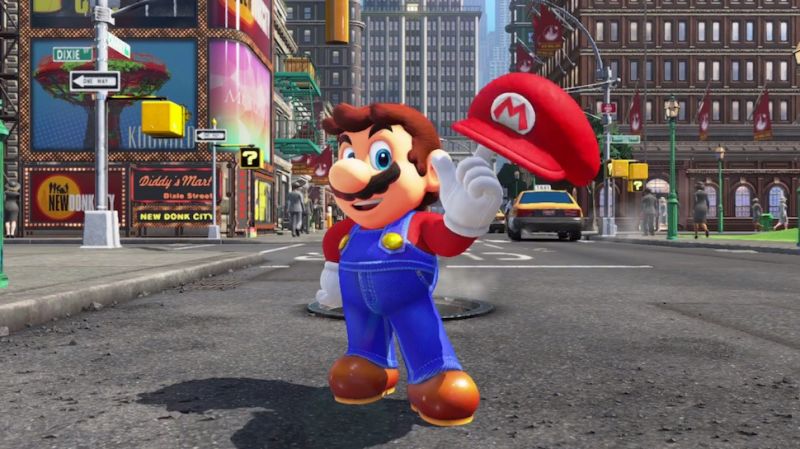 It's-a me!
So what's next for Mario? 2017 has been a huge year, with perhaps the best major releases for everyone's favorite moustached plumber in quite some time.
Mario surely has a bright future ahead of him, but 2017 will be a tough act to follow. If you're gift shopping for someone special this Holiday season, between the mobile game, 3DS titles, and the Switch entries, you won't be disappointed with any of this years Mario games.