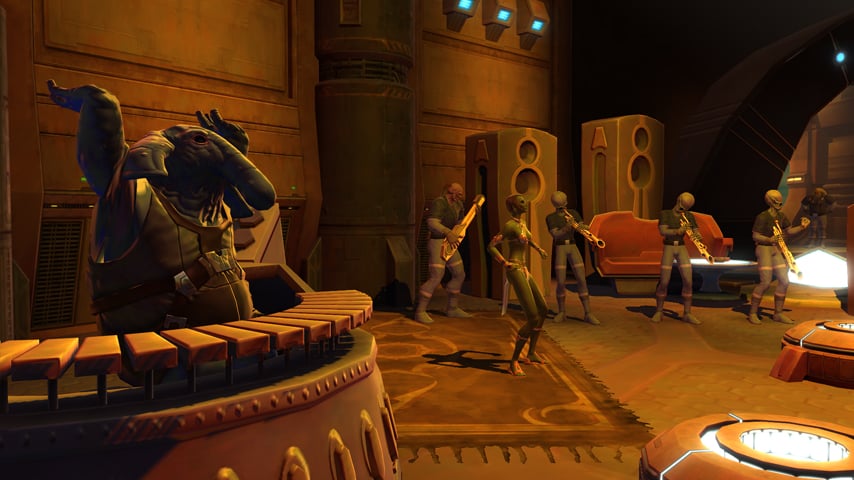 Mardi Gras is coming up quickly -- and if you haven't already started celebrating, it's about time to make some plans.
Since we're gamers, we're probably not going to be parading around Bourbon Street and collecting colorful beads by any means necessary. We prefer to celebrate our holidays online, in the worlds we know and love.
Unfortunately, there aren't many Mardi Gras events happening in our favorite MMO games -- but that's not gonna stop us from having a good time!
Instead of chancing the drunken streets on Fat Tuesday, why not go out hit your in-game taverns solo, or crash the scene with a group of friends? Here are some of the best MMO bars around to spend your time and hard-earned gold in for this most inebriated of holidays.
---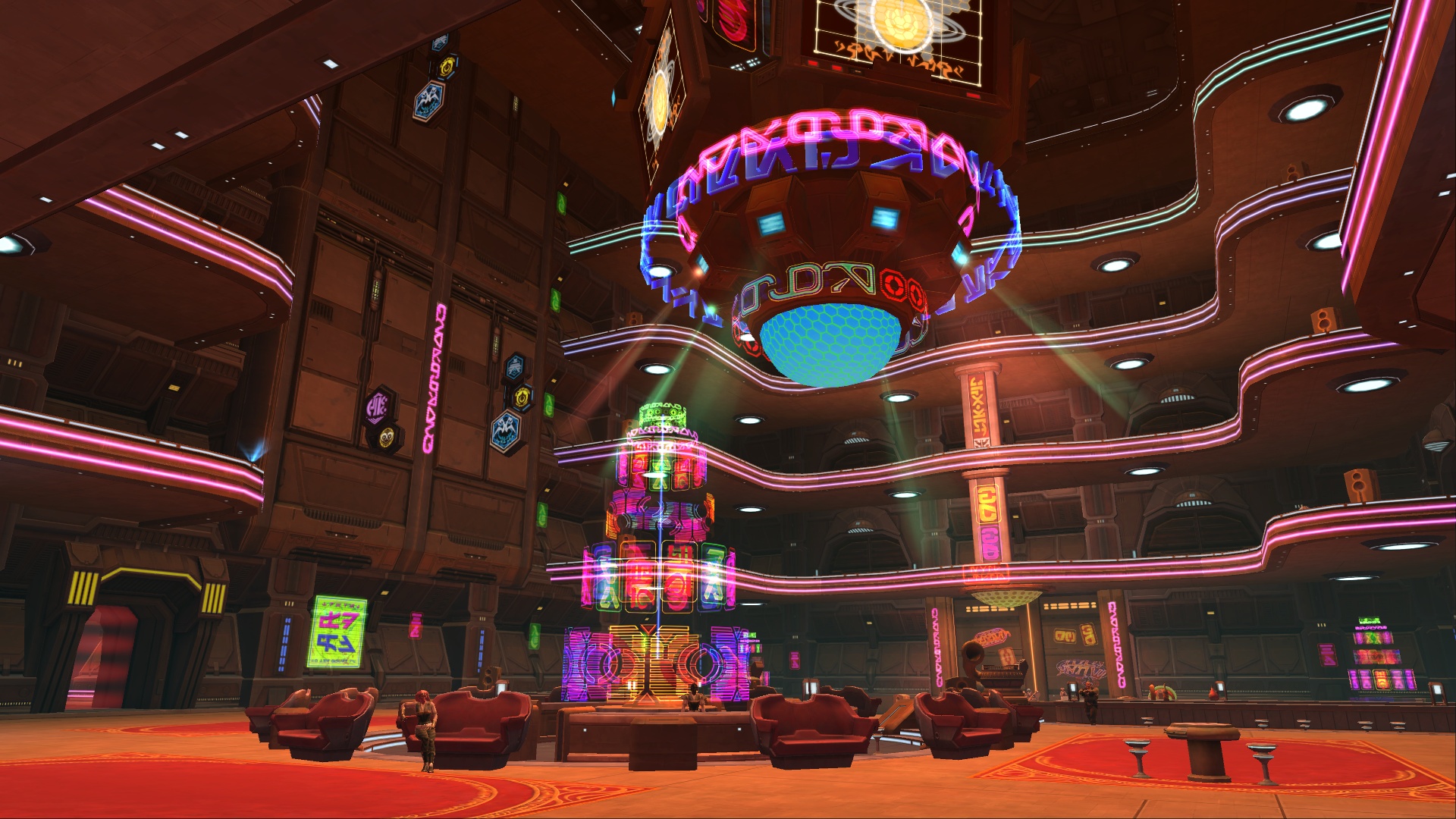 Slippery Slope
Location: Nar Shadaa - Promenade
One of the very few neutral Cantinas, the Slippery Slope would be a great place to throw your Mardi Gras festivities in Star Wars: The Old Republic. This Cantina is the best on the list for both a solo celebrator or a group. There will likely be plenty of others to interact with, and there's a ton of space and seating.
---
Dalaran Lounge
Location: Dalaran (Broken Isles)
Just like SWTOR, there are tons of bars to choose from in World of Warcraft. I'm picking the Dalaran Lounge, not only because it's current, but also because both factions can come to party. Booze and opposite factions sometimes don't mix, but you're always free to head to The Underbelly to settle any Fat Tuesday disagreements.
---
The Drowning Wench
Location: Limsa Lominsa Upper Decks
There's really nothing better than an old pirate bar, especially for Mardi Gras. And this watering hole from FFXIV is no different. The best thing about the Drunken Wench is all the fresh adventurers you'll get to harass while you celebrate.
Hey, it wasn't your idea to put the Adventurer's Guild in a tavern.
---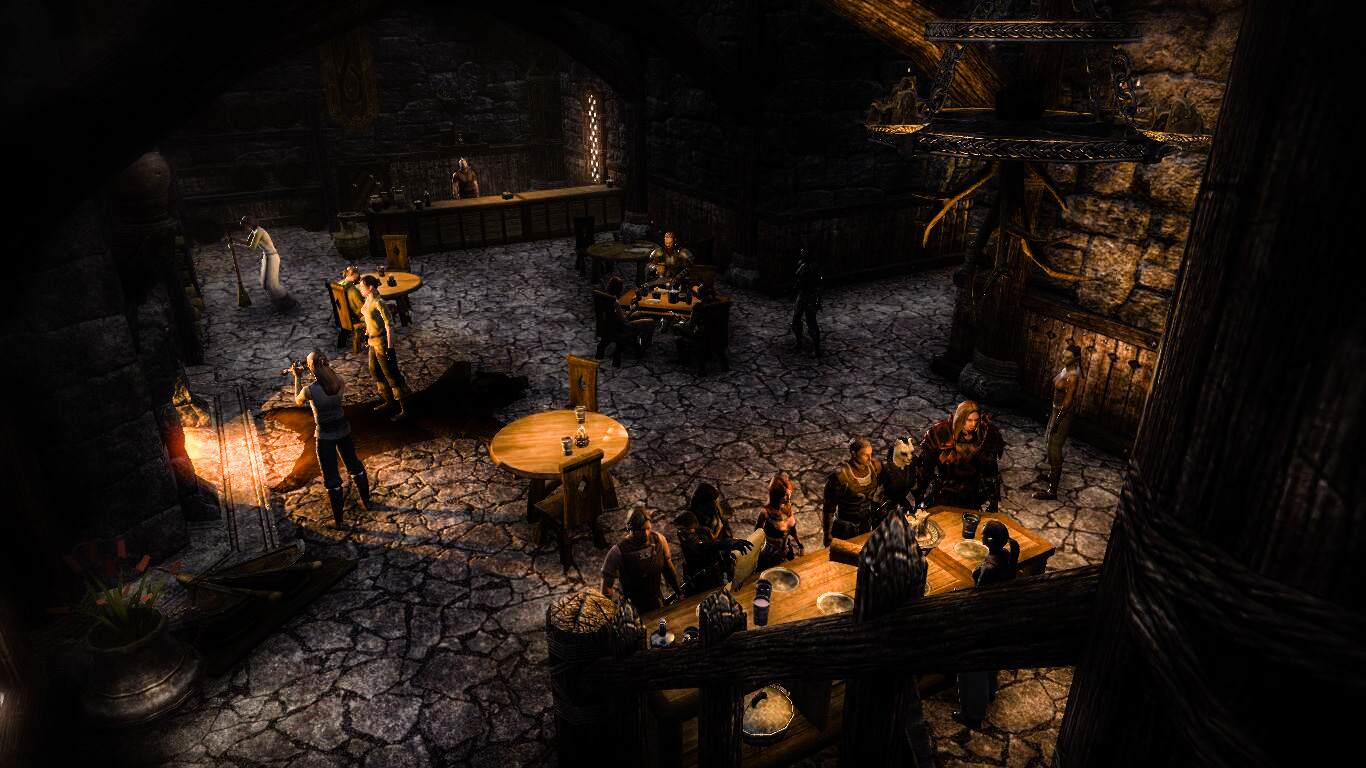 Withered Tree Tavern
Location: Riften City Plaza
This tavern is already an RP favorite, and the most likely place to find other celebrators in ESO. It has two floors, with a fireplace downstairs, and a lodging area upstairs -- which means you don't have to risk drunk riding home. It's also only one of two bars in Riften, so if you're not having your best Mardi Gras at Withered Tree, you can just bar hop to Shadehome.
---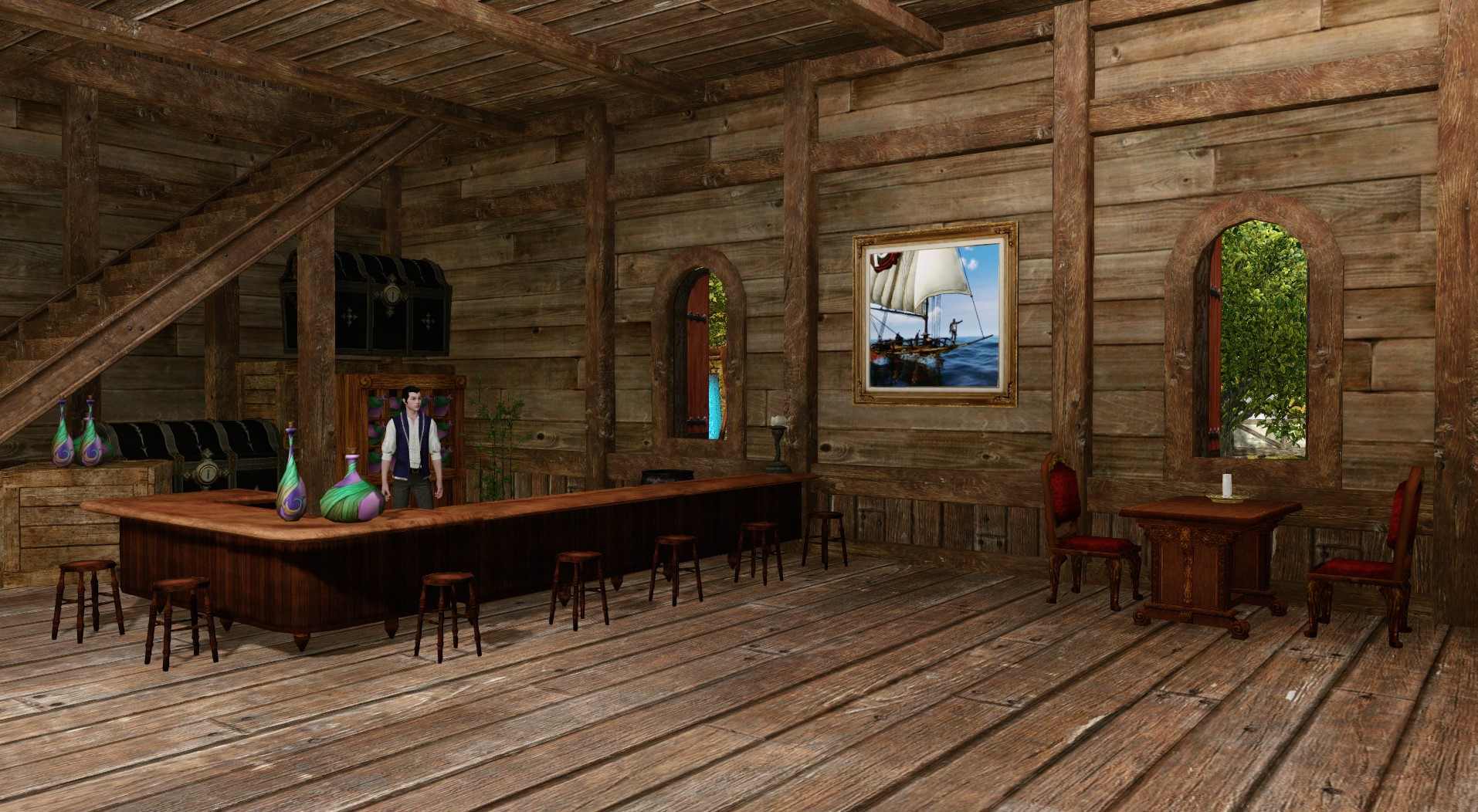 Make Your Own Mardi Gras Bar!
Location: Home Sweet Home
Depending on the size of your house, it's pretty easy to turn it into a fun place for your guild to get together on Mardi Gras. This is the most customizable option, from the decorations to the music to the guest list.
Just remember how difficult it can be to get guests to leave when the festivities are over...
---
Mardi Gras is, of course, famous for its masks and costumes. Celebrating in game is truly paying homage to the original spirit of the holiday. Whether you're celebrating out in the real world or planning a night in your favorite game world, hopefully Mardi Gras 2017 will be the best one yet.