Musou games are like a finely aged wine. Well, a fine wine that's been smashed into the wall at a local tavern at the beginning of a bar fight.
There aren't many intricacies involved but when it comes down to it, there don't have to be. Every Musou type game has players in charge of one hero against 1,000 enemies or more. Famously beginning with Dynasty Warriors, Musou games have evolved into over time into their own genre.
On March 27, One Piece: Pirate Warriors 4 will release, adding to the pile of beat-em-up comfort food. To get you ready to step back into the shoes of Monkey D. Luffy, here are four Musou games to tide you over between now and then.
---
Warriors Orochi 3: Ultimate
Warriors Orochi 4 and Warriors Orochi 3: Ultimate are massive games, though we recommend Orochi 3: Ultimate. It is rated higher among fans and has more content, despite being the graphically inferior title.
Warriors Orochi has always been a better version of Dynasty Warriors, so if you're looking for an upgrade, it's the easy choice. For those partial to the old characters, you'll be getting a crossover between Dynasty Warriors and Samurai Warriors that will last you a long time. On the plus side, Warriors Orochi 3: Ultimate has 145 characters.
---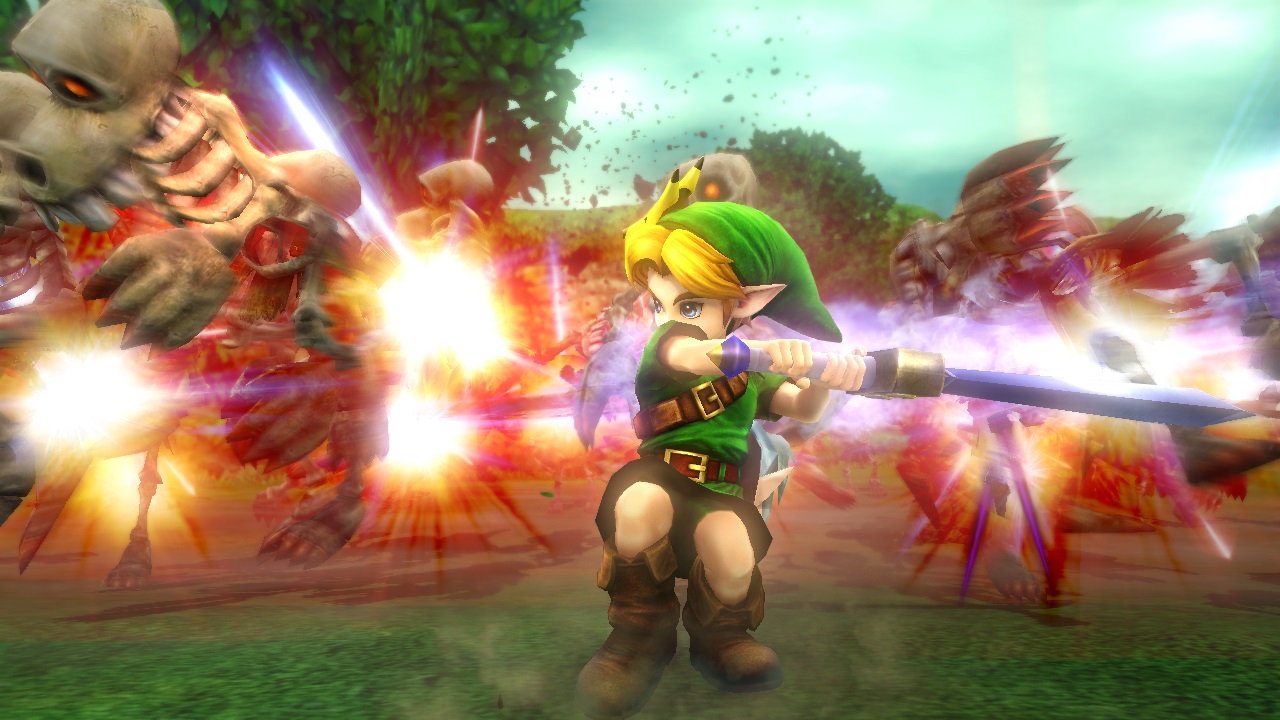 Hyrule Warriors: Definitive Edition
Hyrule Warriors: Definitive Edition is also a decisively meaty game and features a slew of characters and locations from The Legend of Zelda.
After completing the main story, players will find themselves venturing across Adventure Mode's various maps and slowly leveling up their characters, unlocking higher-tier weapons, and gaining new hearts. The Definitive Edition comes with all of the content from the Wii U version and is only available on Nintendo Switch.
To put the game into perspective, while Warriors Orochi 3: Ultimate can take players up to 211 hours to fully complete, Hyrule Warriors: Definitive Edition clocks in at an even meatier 343 hours. That means unlocking every character, completing every map, and maxing out their hearts. It's very unlikely most will be able to run that gauntlet.
---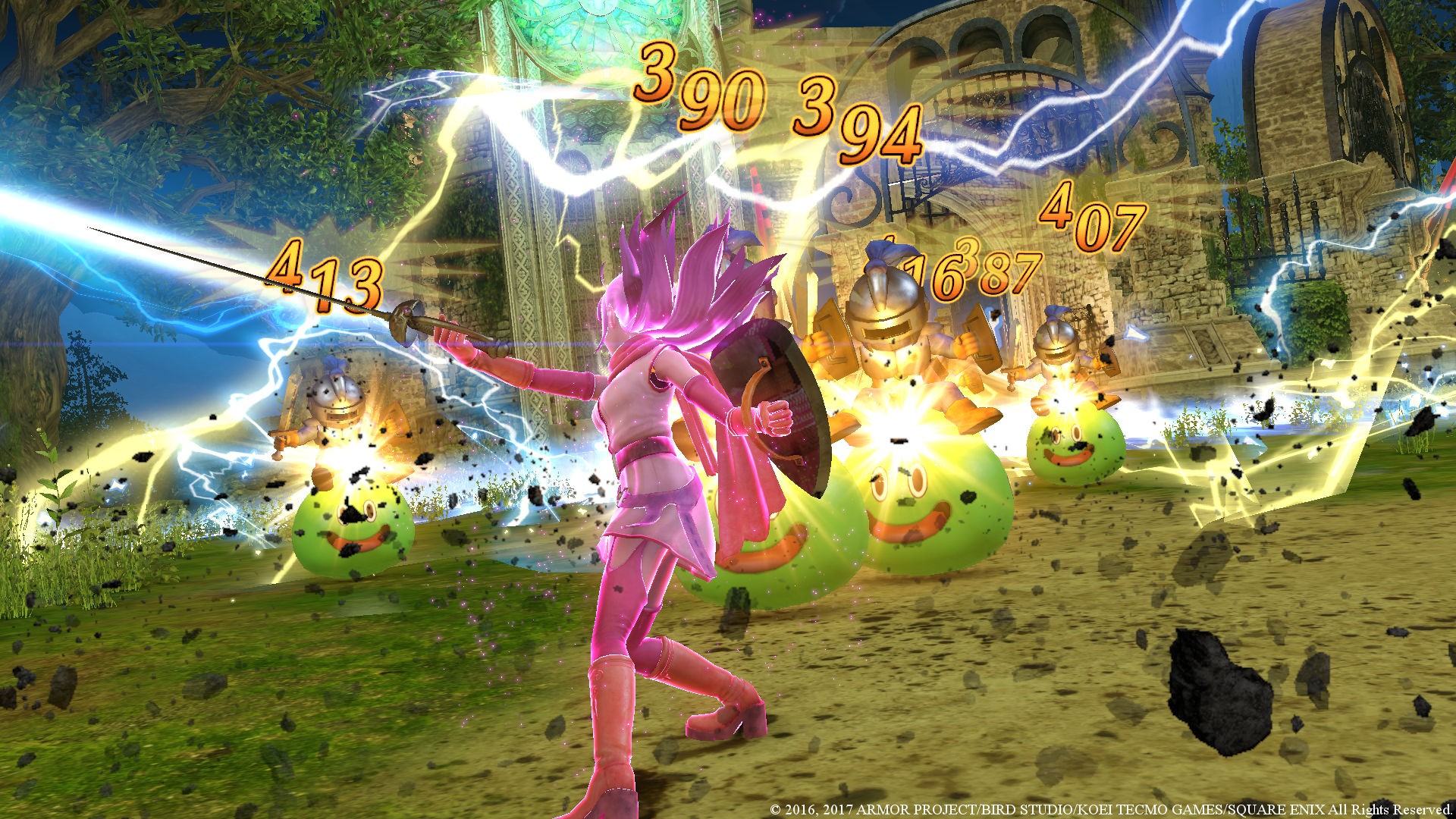 Dragon Quest Heroes 2
Dragon Quest Heroes 2 is an odd duck in the mix. It's the only open-world Musou game featured, meaning players will explore an actual RPG storyline, pick up quests, and venture forth with a party. Think Final Fantasy, but if every monster was adorable and you had to kill them.
Dragon Quest Heroes: 2 is full of cheeky humor and contains one of the most colorful, pleasing art styles around. Dragon Quest has undoubtedly entered the mainstream as of late with Dragon Quest Builders 2 and Dragon Quest 11, but this title you're more likely to find in the Bargain Bin as it's rather old but by no means bad.
---
One Piece: Pirate Warriors 3
One Piece: Pirate Warriors 3 is a joy to play. Not only can you get it for around $10 to $15 (keep an eye out if you're on Switch), but it's the only game on this list where you can be a giant Minotaur with a snot bubble hanging from its nose.
Many consider this to be the definitive One Piece experience and argue that the upcoming Pirate Warriors 4 isn't doing enough to include the pre-timeskip arc. (If you've watched One Piece to around episode 500, you'll understand.) Though, only time will tell.
There's a hefty amount of content in One Piece 3, including a giant story mode and a Dream Log, which has players moving on a 3D map linking islands together to unlock characters. There's actually some difficulty to be had, too, even if it's just dodging out of giant attacks or protecting allies from getting mauled across the map.
---
What Musou titles would you recommend ahead of Pirate Warriors 4? Which titles did we leave off of this list that should have been included? Sound off in the comments below and let us know!
Pirate Warriors 4 is set to release on March 27 for PC, PS4, Xbox One, and Nintendo Switch. Be sure to check out our early impressions of the game over here, where we said "One Piece: Pirate Warriors 4 adds in huge new characters to shake things up a bit from the usual Warriors action."