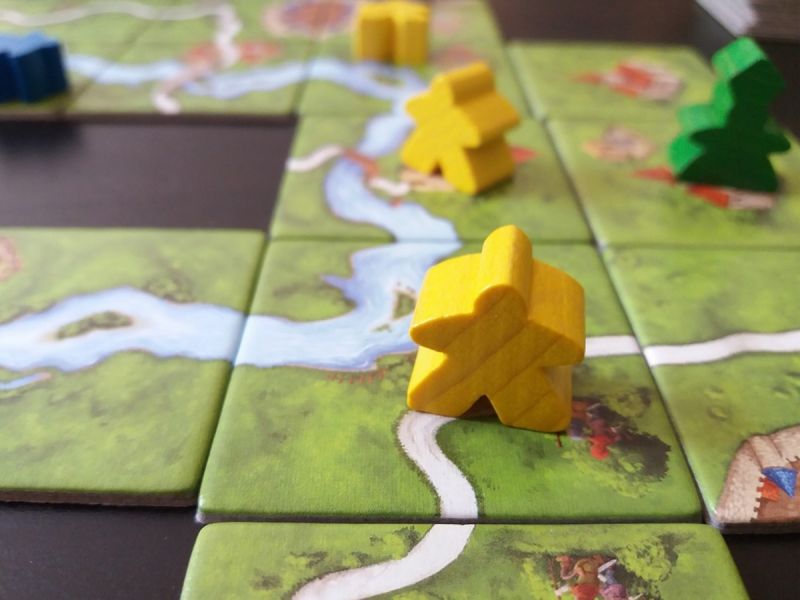 Whether we're waiting for Season 3 of Pandemic Legacy, or trying to scrounge up some money for the hefty price of Kingdom Death: Monster when it's back in stock, or if we just need a break from video games, there are a ton of great board games coming out in 2018. We can't wait to try some of them.
Let's be honest, you can only play Monopoly with your friends so many times before you're out of friends.
Whether you're a hardcore gamer who only plays Euro-style games, or a more casual player who wants a few laughs, we've compiled a list of board games which should be able to satisfy most people. Without further adieu, here is our list of five board games (and one bonus video game) we can't wait to try in 2018.
---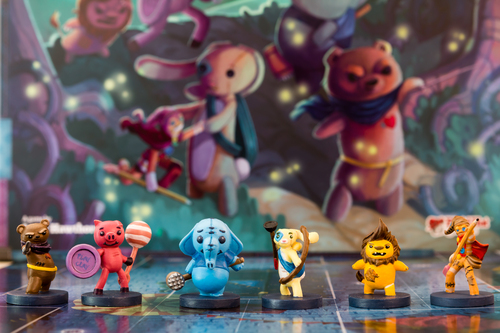 Stuffed Fables
Stuffed Fables features stuffed animals as they go on an adventure to save the little girl who loves them, and it seems like a great option to play with children! Players will have to work together to achieve victory on a unique storybook game board. The miniatures in the game are even paintable, allowing for an even more rewarding experience. Check out the overview in the video below.
Plaid Hat Games has done it again! The creators of Summoner Wars (not the mobile game Summoners Wars), Ashes: Rise of the Phoenix, and the BioShock Infinite board game are tremendous at writing clear, concise rules that leave no room for confusion. The rule books often have plenty of FAQs with easy-to-understand answers, so you'll never be left on your own scouring the Internet for a solution to your peculiar question.
Stuffed Fables was released on Feb. 1, 2018.
---
Cooks & Crooks
Andres Novelo and Luis Munoz came together to create what feels like the board game version of Overcooked, if you were trying to screw your friends over instead of helping them. They even allude to drawing inspiration from a co-op video game on their Kickstarter page:
The gameplay from Cooks & Crooks looks fairly straightforward, almost like Sushi Go!, and the art has a cheesy aesthetic that'll make you smile. The Kickstarter campaign runs until March 8, but the game reached its base goal in just seven hours when it launched earlier this month! The game is expected to release around August 2018, so get your frying pans ready for this "cooky" time.
---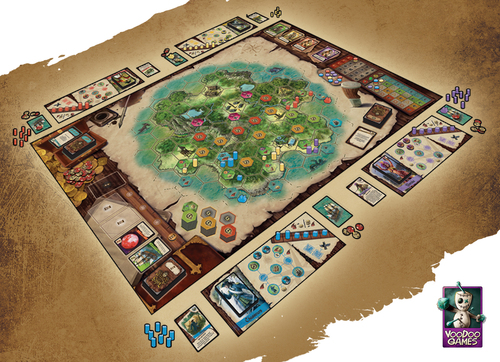 Isles of Terror
Not to be confused with the mobile games publisher of the same name, Voodoo Games is a German company with a few board games under their belt since they started in 2014. Now with a bit of experience, they bring us Isles of Terror. This title is just finishing up its Kickstarter campaign and is expected to be available November 2018.
Isles of Terror looks to be a re-imagining of Settlers of Catan with more player autonomy. The aim of the game is victory points, with each adventure offering different starting states for the board. This game might take a bit of extra time to learn, but, we can't wait to try this game competitively, co-op, and even solo!
---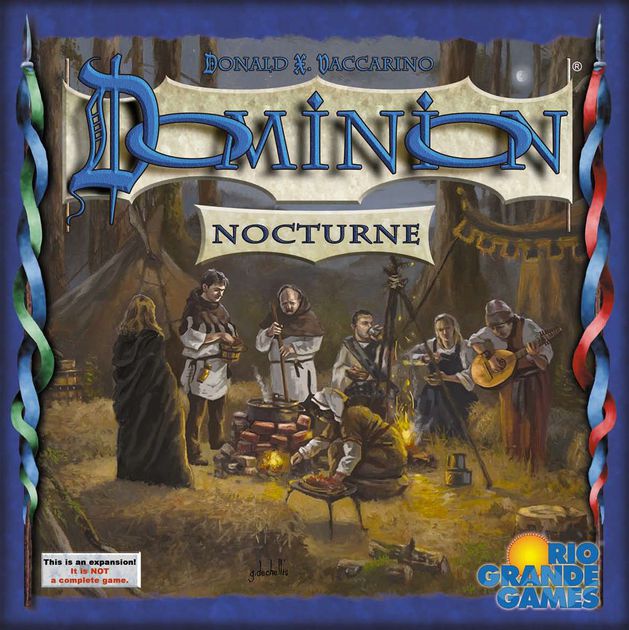 Dominion: Nocturne
Dominion has been around for a while now, and this deck building game has a ton of re-playability. Each expansion adds a unique element to the game and can stand alone from any other expansion, though Nocturne does require the base game.
Published by Rio Grande Games, Dominion: Nocturne launched in October 2017, but we're still counting it. Each time you play Dominion you can try several unique strategies, depending on which cards are available to choose from. This particular expansion has been greatly received by those who have played it and adds extra levels of complexity to an already deep experience. While in-depth, Dominion is still relatively easy to understand for first time players and we can't wait to get our hands on this particular expansion for it.
---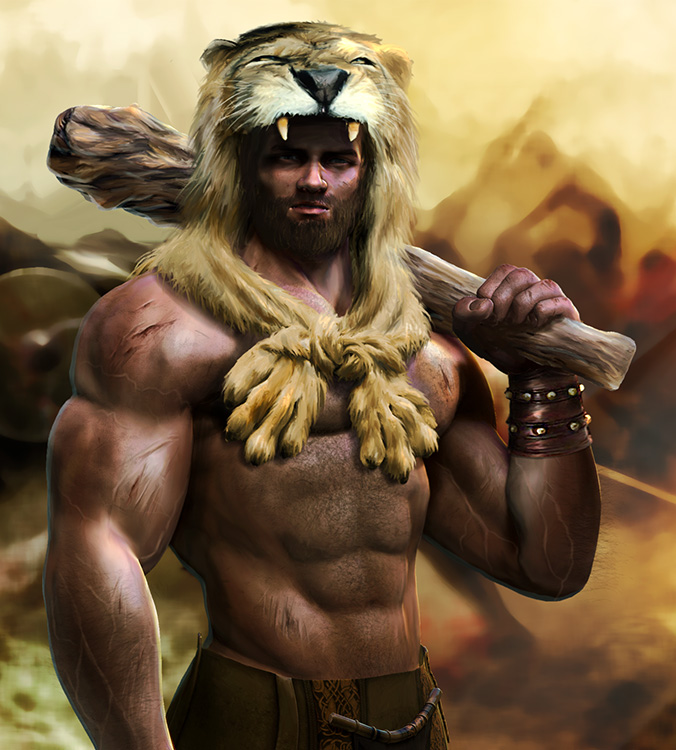 Argonauts: 2nd Edition
From Alcyon Creative comes Argonauts: 2nd Edition. I must admit I am a fan of Classical Greece and the mythology from Greek culture. Long before the Trojan War and Homer's Odyssey, which many of us learn about in school, there was a different group of heroes who teamed up for an epic quest for the Golden Fleece. Enter Argonauts, a game that follows the tale of Jason, his comrades, and their quest for the Golden Fleece.
Take on the roles of heroes, like Hercules, Atalanta, and Peleus, with your friends or on your own. Get on your ship, The Argo, and overcome famous obstacles like the Calydonian Boar or the Sirens! The 2nd edition of this game brings an updated rule book, updated cards, and even a little Argo miniature. Set sail and have fun, you might even learn a thing or two.
The Kickstarter for this edition ends at the end of March 2018 and we should see it around November 2018.
---
Jack Box Party Pack 5?
We're cheating twice with this one, but hey, this still deserves some credit. We're only speculating that Jack Box Party Pack 5 is in the works and will come out in 2018; it's a pretty safe bet.
Some might take issue with the fact that it's a video game, but give us a chance to defend ourselves with this one. Jack Box Party Packs are THE board game alternative for parties. They're not your in-depth Euro-style board games, but every once in a while it's fun to play a simple game and enjoy a few laughs. Games like Quiplash and Fibbage bring memories of board games like Balderdash. There's typically themed trivia in the party packs, and my personal favorite, Tee K.O., is a unique take on Pictionary if it were mixed with a caption contest. The best part about these "board games" is that setup and clean up are super easy, not to mention nobody has to keep track of score.
---
We hope you enjoyed this list of our most anticipated board games this year. Are there any other games out there you think are worth looking forward to, let us know in the comments below!