Final Fantasy, in classic JRPG fashion, has some pretty bizarre character designs. Gigantic weapons, impractical armor, and impossibly spiky hair have all been staples of the series throughout its nearly 30-year run.
And Minecraft, for anyone living under a rock, is a survival-builder that has taken over the world and may never die. It's largely done so well because of the variety of mods available for the game at any given moment. Chief among these mods is the ability to change your character's skin, giving you the appearance of your favorite characters and creatures from other games nearly on the fly.
So, like mixing delicious chocolate with decadent peanut butter, check out these kick ass Final Fantasy Minecraft skins that mesh the best of both worlds.
---

Lightning Edit2
by Pink Fox
This skin mod shows off some of the best armor work I've ever seen in Minecraft. I especially like the work on her cape and pauldrons. This specific skin set also has my favorite hair design of all the Final Fantasy skins, with it pulled over the shoulder much like in the game.
If you're interested in this FF Minecraft skin, you can get it here!
---
Prince Noctic Lucis Caelum
by FegeileinSuperNazi
This is my favorite Noctis skin for one simple reason: the hair. The shape of the head has actually been changed slightly near the front to show depth and height. It's a small detail, but one I especially like.
(Also, his shirt looks similar to a Nether portal, so that's pretty cool, too.)
If you're interested in this FF Minecraft skin, get it here!
---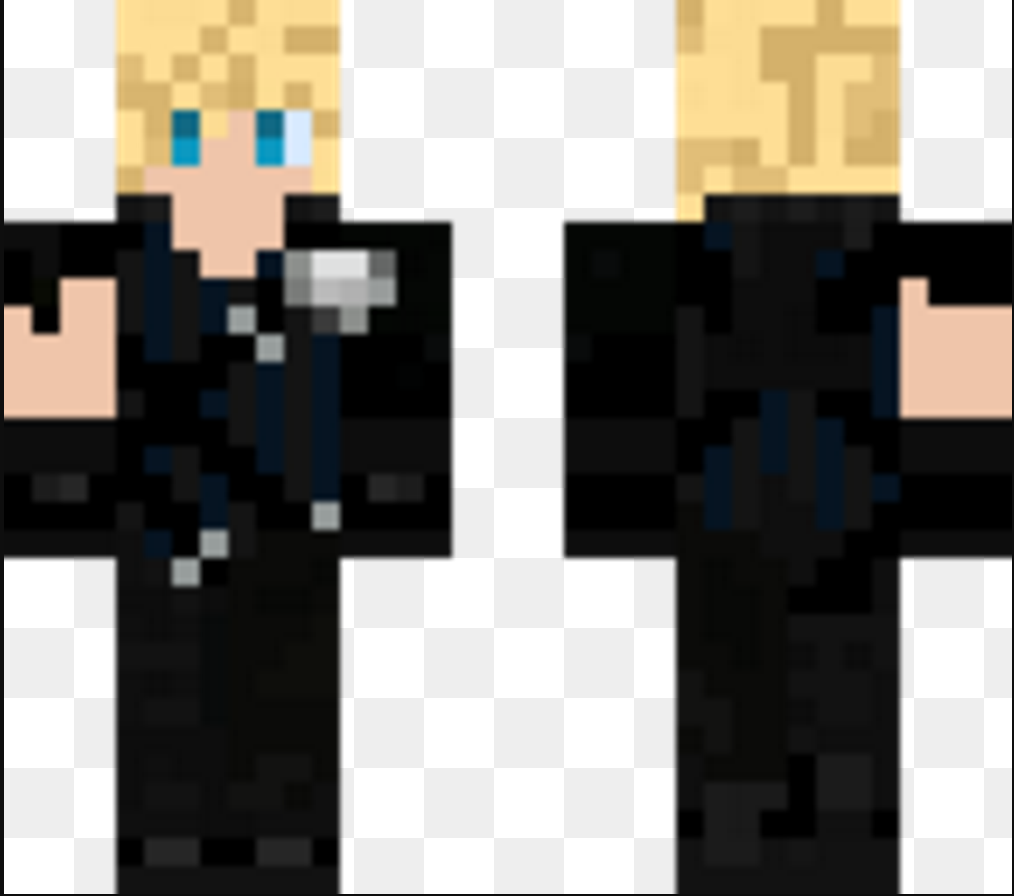 Cloud -Final Fantasy 7-
by Venomplayz27
This skin is modeled after Cloud's Advent Children appearance -- and it's also my favorite look for Cloud. The design of his armor has been faithfully remodeled and the coloring choice for his hair is much better than some of the garish yellows seen elsewhere.
If you're interested in this FF Minecraft skin, get your mitts on it here!
---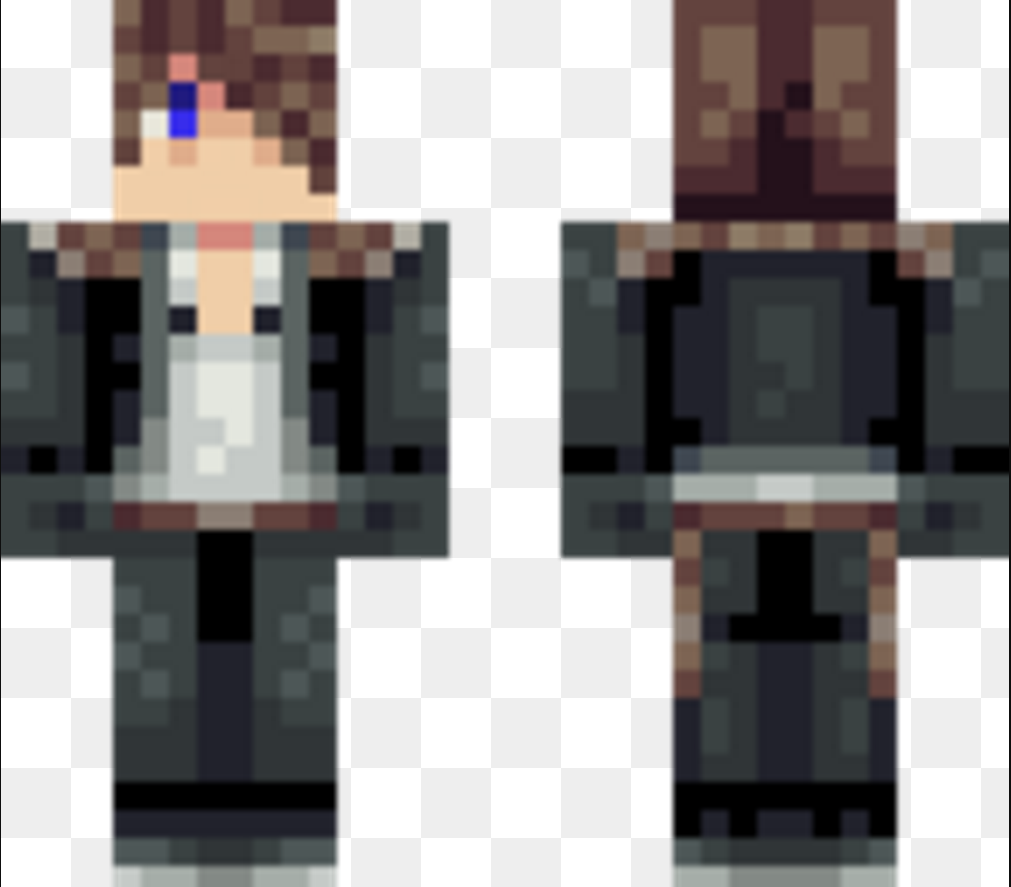 Squall Leonheart
by YangXiaoJohn
This is my personal favorite of the bunch. This version of Squall was made pre-shaded, adding a lot of depth and detail. Combined with a shader mod such as the GSL, this skin will blow you away.
Go here to look awesome!
---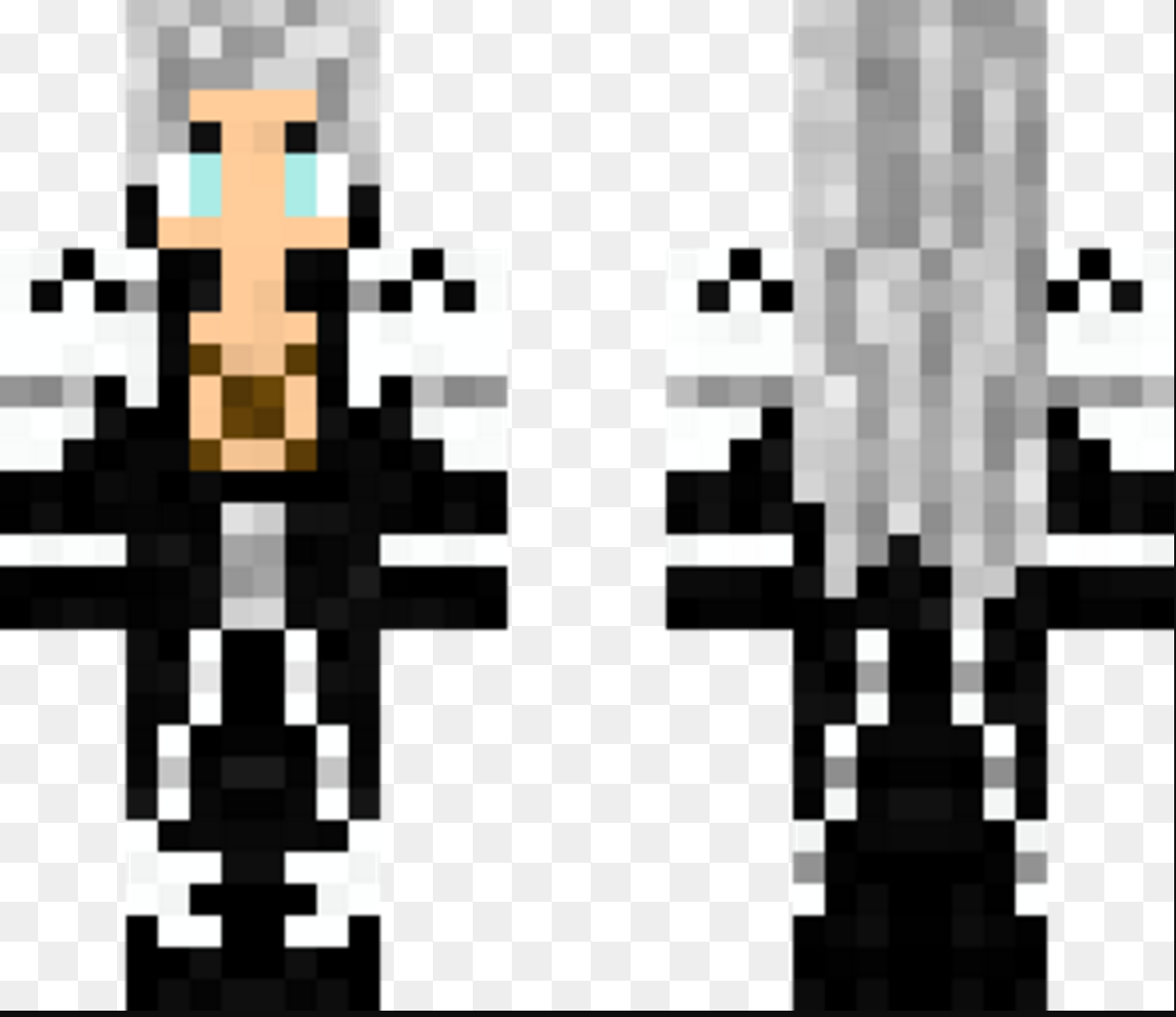 Sephiroth
by xDennissex
You didn't really think you'd get away without a mention of the One Winged Angel, did you? No list of Final Fantasy Minecraft skins would be complete without this essential FF character.

Long hair? Check. Cool black and white armor? Check. The only thing missing from this skin is a gigantic katana named Masamune.
Be sure to play his awesome intro music before getting the skin here!
---
Chocobo
by LightningSaphira
And of course, no Final Fantasy list is complete without a chocobo, either! You won't actually run any faster with this skin equipped, but you'll look so majestic everyone else will come to a standstill to watch you strut by. So that's pretty close.
Catch it here!
---
Just like PixelAllies did above, artists and gamers can create amazing works of art within Minecraft and share them with the rest of us. You can tell by looking at the skins that a lot of time and effort is spent crafting each of them.
So please, if you enjoy them, rate their skins and let the creators know how much you appreciate their hard work.
Are there any Final Fantasy Minecraft skins we left off this list that you'd like to see highlighted? Let us know in the comments below!