Sometimes you just want to relax or start up a new hobby, but anyone who paints, draws, etc. will tell you that it's expensive and requires a lot of time. So, maybe you want to try it out, hone your skills before taking the plunge? Or maybe you just want to try out a new game.
Either way, we have found the best games to bring out the artistic side in you that has always been waiting to come out.
---
Drawn to Life (DS)
Drawn to Life gives you a great amount of freedom with what you draw while still being able to maintain a good story. You must draw a hero to free the village from the darkness that is descending upon it. Furthermore, you're also able to draw or color vehicles, platforms, and weapons to help you keep the darkness at bay.
It's a great way to express yourself in a video game and be able to see what your creation does. Drawn to Life allows your art to interact with an adorable anime-esque setting, so you feel that what you drew meant something. Spend hours creating the perfect hero, or create something wild; the possibilities are innumerous when you play Drawn to Life.
---
Art Academy (DS, 3DS, Wii U)
If you want to get more serious about your artistic creations and learn something new, then Art Academy is the number one choice for improving your talents. You will have access to incredibly realistic tools to help you in your lessons, along with subject references, so you can begin to hone your artistic abilities as realistically as possible.
There are ten lessons all in all, with a few small mini lessons that you can access as well. It also comes with a virtual mentor to guide you through the process and help in the areas you're not as comfortable in. Art Academy isn't meant to be a gimmick; it is honestly trying to help you improve your drawing abilities, to train you to draw what you see, not what you think you see.
---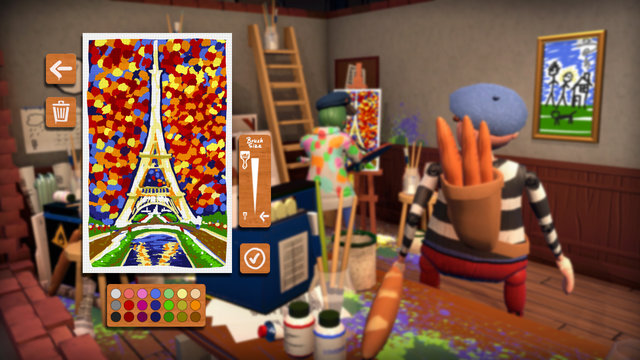 Passpartout: The Starving Artist (Steam)
With Passpartout you can truly live and feel the life of an ingenious, down-and-out artist looking to make it in the world. You get to create the pieces of art then try to sell them to customers, who will have very strong opinions on your pieces. You can progress from street corners to galleries and live the dream of a troubled, decadent artist, looking for meaning in the world.
The art style is truly wonderful: As you progress through the game, you'll pass through cut-out set pieces which are framed in ambient lights and set the mood perfectly. It's enough to make you want to brave the elements to set up your own art stall. Or, you can play Passpartout -- much warmer doing that.
---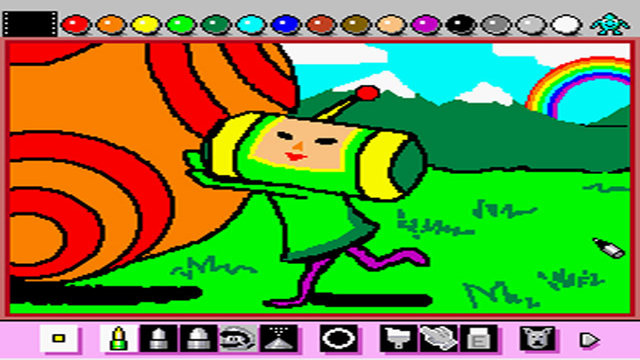 Mario Artist: Paint Studio (N64)
If you want to relive some beautiful memories of the late 90's with everyone's favorite Italian plumber, then you've come to the right place. Mario Artist allows you to create stunning, or not so stunning, pieces of art with a variety of brushes, paints, and stamps, giving you a large amount of accessibility.
It's a great game for kids and adults alike, featuring key Nintendo-themed graphics that included all Pokemon from the Red and Blue series. This game was only released for Nintendo 64, but if you've got an old console or can find one cheap, this is the perfect game to draw out your inner artist.
---
Little Big Planet 3 (PS3, PS4)
One of the major aspects always present in Little Big Planet is the emphasis on being able to create worlds and customize your playable character. Though less of an artist experience exactly, you will still be able to create incredibly diverse and intelligent levels that expand on the Little Big Planet gameplay.
There are so many options you can take, whether you create a racing level, sports or any other game genre you can think of. You can make the game your own while creating something personal and wonderful. Isn't that what art is about?
---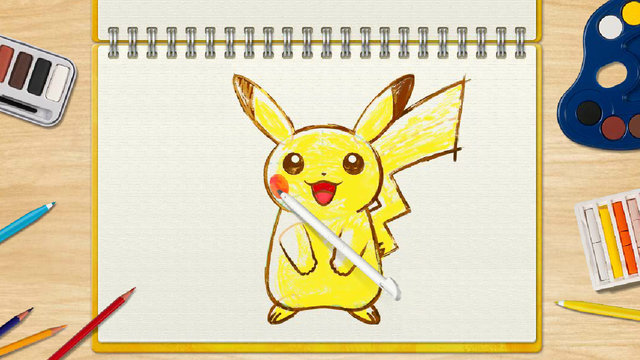 So why not get creating straight away? The variety of art games we have uncovered can suit every artistic need you could possibly have. You might even discover some hidden talents!
What did you think of our art games? Are there any art games you have fond memories of? Let us know in the comments below.