Cute geeky apparel can be very hard to find. Luckily, through my years of rigorous Internet searching, I have found some websites that sell them. The sites below sell geek-chic clothes that will seamlessly go with the rest of your wardrobe. By shopping around some of these stores, you're sure to find something that lets your inner nerd shine. And even people who don't get the references will still agree that your clothes are downright cute.
Living Dead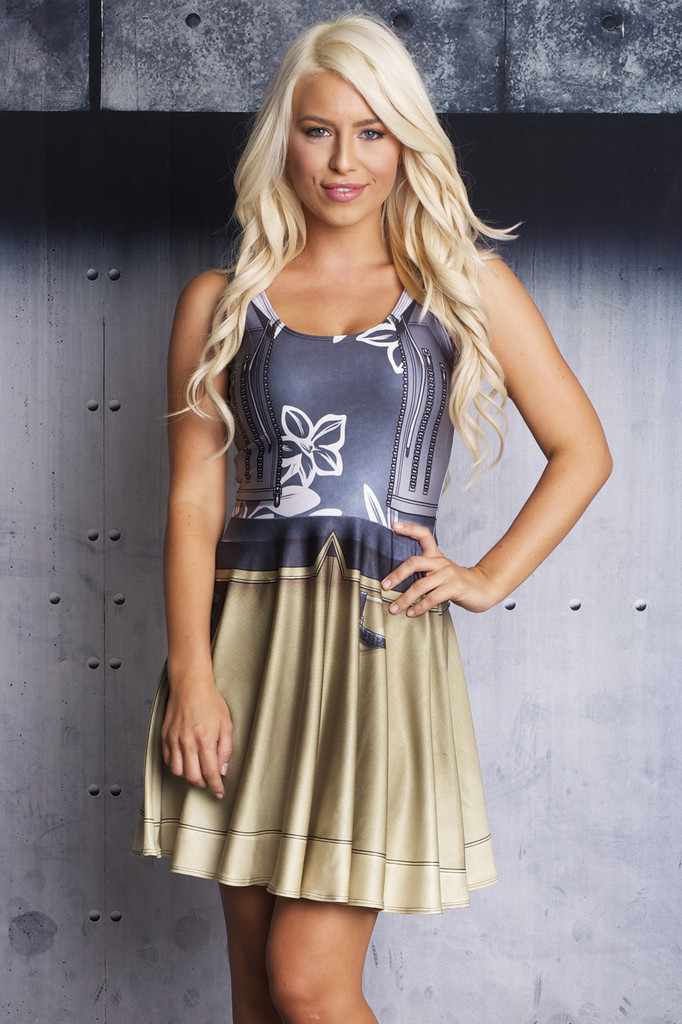 This Australian company comes out with video game inspired clothing lines every few months. Currently, they have Bioshock and Final Fantasy inspired designs. I'm obsessed with their Yuffie Cosplay Skater. They release mini collections for 24 hours each day. They are on the expensive side, but according to the reviews online it is so worth it.
Jeffie

Jeffie's designs aren't based off of one video game, but the gaming influence is clearly there. Their designs will make the wearer look like they've just stepped out of a futuristic shooter game. It's a guarantee that wearing one of their jumpsuits at a con will make people stop to take pictures with you. Be warned, though — their clothes sell out fast.
Poprageous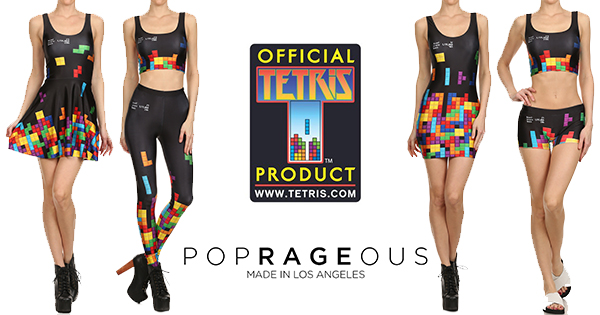 This LA Company specializes in pop culture based designs. You can tell based off their name alone. Currently, their designs are inspired off of old video games like Pac Man and Tetris. It's a perfect gift for that old school gamer. Their clothes can also be used for a complete day to night look. Whether you are going to the gym or on a date, Poprageous has you covered.
Black Milk Clothing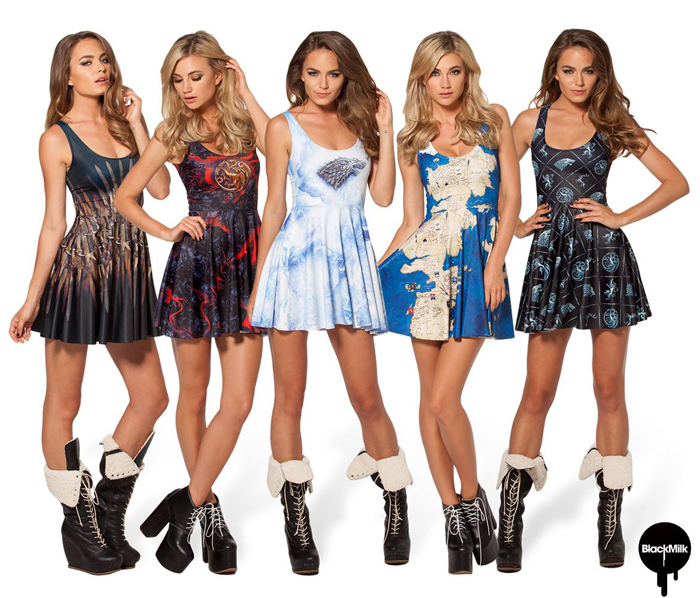 Black Milk is a company that started off in Australia, but has expanded to the United States. Their current geek-chic clothing lines are based off of Harry Potter, Game of Thrones, Dr. Who, DC Comics, Middle Earth, etc. However, they also used to have some Pac Man inspired designs. I'm in love with their nerdy jersey designs, personally. They're perfect for when your friends force you to go to a sporting event.
Teefury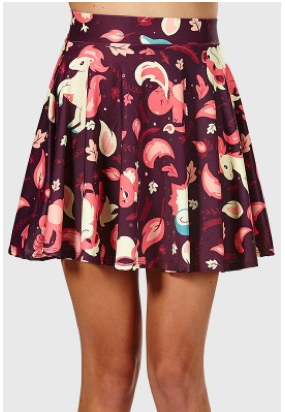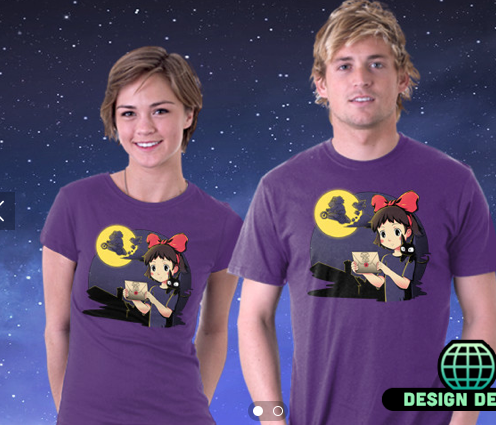 Don't let the name fool you — Teefury has more than just t-shirts. They also have leggings, pins, sweaters, skirts, hoodies, posters, and shoes. Their Christmas sweaters are on my wish list every year. The best part about Teefury is that their designs often combine more than one fandom together. For example, I have a Kiki's Delivery Service/Harry Potter shirt, which you can see above. In this design, she is getting her Hogwarts letter. Teefury also has 24-hour sales. Each day, two designs are featured and can be bought for only $11.
Shop from these sites and you are guaranteed to have the coolest clothes this school year.
About the author