Not too long ago, Nintendo fans found out that beloved MMO Dragon Quest X will be ported to the Switch. While this was invigorating news in and of itself, it's also set a precedent for fans to look forward to seeing other MMOs make their way to the console. And surely some developers are investigating whether or not their MMO games will work on the system.
There is a possibility that Dragon Quest X will be the only MMO we ever see on the Switch, but that's unlikely to be the case. There are so many other popular MMO games out there that would be perfect for the console-hybrid platform. And there are a few that we would love to see make the move to the Switch. We don't have any official information on whether the following games can actually be ported, but we can hope anyway!
1. Final Fantasy XIV
There has already been some talk about porting FFXIV to the Nintendo Switch, but nothing definite revealed thus far. If it does make the move, this MMO would be a real treat for Switch owners.
With many classes and races to choose from, and a ton of in-game content and numerous expansions to play through, there's a lot to love about FFXIV. It's already proven to be successful on the PS4, so it's not hard to imagine that it could be similarly successful on the Switch as well.
2. Tera
Tera is a more recent MMO that might be a good fit for the Switch. For players who enjoy customization and creating tons of different characters, this is the perfect massively multiplayer experience. There are many different classes and races to choose from (and branching customization options based on your choices), and the game adds a new race of class each year.
It's possible that we won't ever see this game on the Switch because of its 18+ rating, but the recent bout of mature games announced for the console means there's still hope. With a console port for the PS4 and Xbox One in the works, there's also the possibility of Tera getting a Switch version as well.
3. MapleStory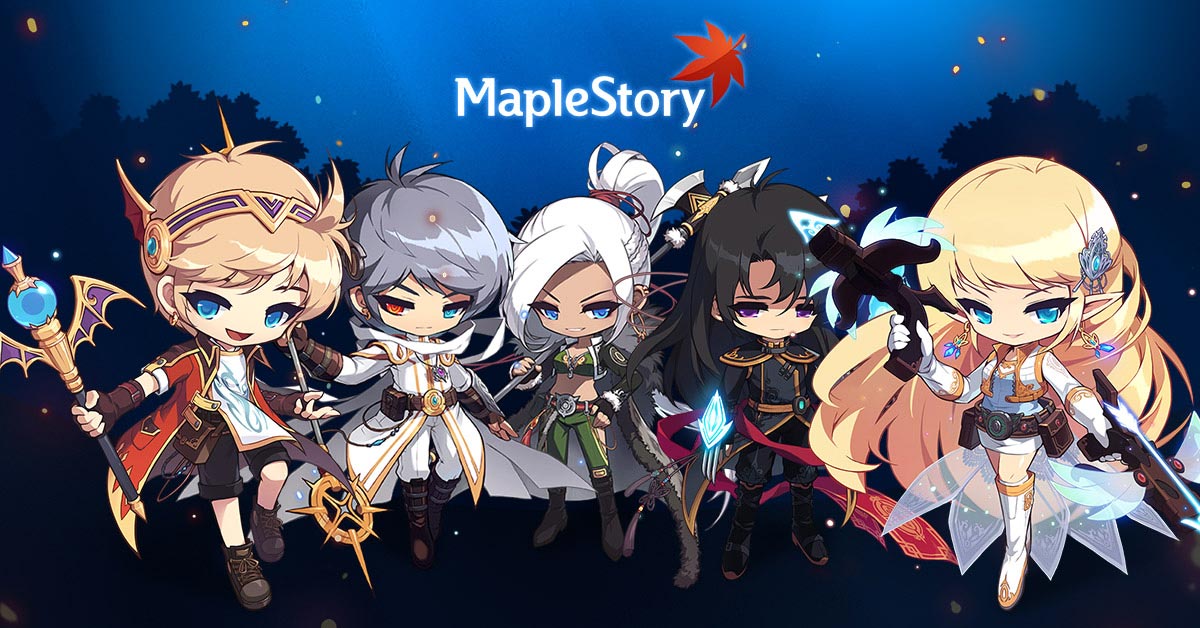 While MapleStory is old, it's still a great MMO — and one that I think would be perfect for the Switch since it's more family-friendly than a lot of other MMOs. This MMO is also less graphically intensive than some of its more fantastical counterparts, so it would demand a little bit less of the Switch than other games.
In spite of its simpler graphics, though, there's plenty of customization abounding in Maple Story — especially with the multiple class options, and the chance to add more with a Switch port.
4. Elder Scrolls Online
Since Skyrim is already coming to the Switch, it seems like The Elder Scrolls Online would be a good next step for Bethesda in regards to Switch ports. Considering how all the systems that currently have Skyrim also have Elder Scrolls Online, it seems likely that the Switch could see this MMO in the next few years.
Should that be the case, Nintendo fans will have plenty of content to sink their teeth into, as ESO comes packed with multiple classes and customization options, different starting areas, and numerous expansions as well.
5. Black Desert Online
Black Desert Online is a more recent MMO that's become a pretty big hit in North America. With releases planned for the PS4 and Xbox One, it doesn't seem far-fetched to think that there could be a Switch version in the future.
BDO offers a number of classes and races, as well as in-depth character customization and consistent content updates to keep the game feeling fresh. Its vibrant and detailed graphics would certainly test how much visual intensity the Switch system can actually handle.
—
That wraps up our list! What MMOs would you like to see come to the Switch in the next few years. Let us know down in the comments!
About the author