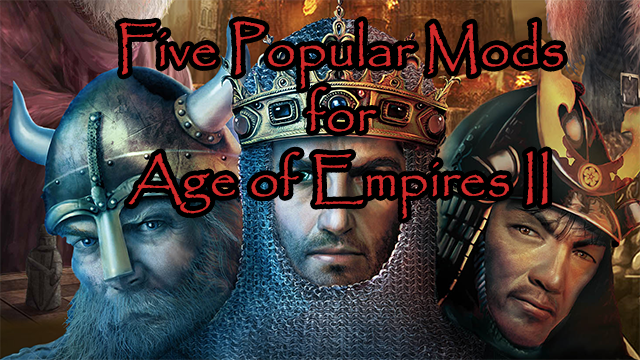 Age of Empires II released originally in 1999, however with the 2013 release of Age of Empires II HD the modding scene on the workshop page for the game has exploded in recent years as Age of Empires II to this day is still one of the most popular strategy games of all time.
So today we're going counting down the top five most popular and beneficial mods for the game available on the Steam Workshop!
---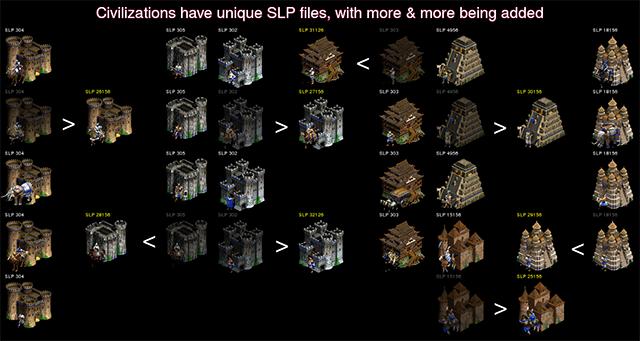 #5 - Independent Architecture
From creator Saint_Michaels_ -- this mod is an extremely useful mod that you'll need for other mods you may want to download for specific architecture in different civilizations. Essentially its designed to separate civilizations from their architecture sets and create a duplicate all while keeping unique SLP files.
This way they can be individually placed and modded without effect other civilizations, to quote the creator:
"The unique SLP files are also exactly the same as the originals that the civilization uses, so one person can, for example, play only modifying the Vietnamese with someone who has the Vietnamese untouched but modded the Spanish & the Huns."
Thus as mentioned by the creator allowing you to fully customise and mod the buildings and architecture of different civilizations to your liking.
---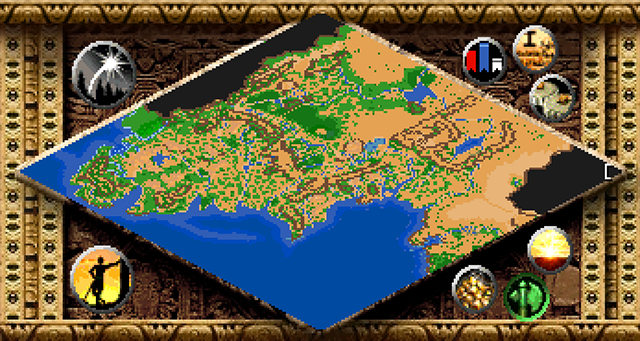 #4 - Lord of the Rings - War of the Ring Tolkien Edition
Ever wanted to experience an epic multiplayer battle within Tolkien's Lord of the Rings universe in Age of the Empires II? Well now you can thanks to creator gr1m!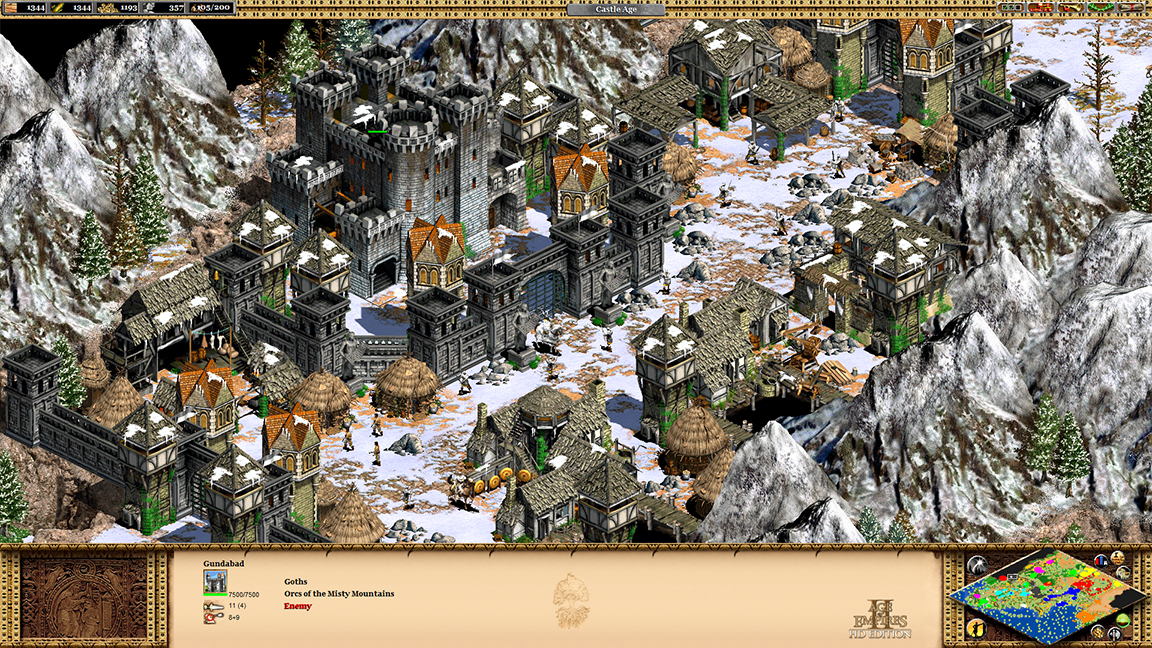 This custom map design was painstakingly drawn using various references and maps from Tolkien's books to make it as accurate as possible according to creator gr1m. While also keeping plenty of traits from other popular Middle Earth maps such as the ring quest and minor quests for specific characters and the like, so if you're a fan of Lord of the Rings and Age of Empires then you can subscribe to it here!
---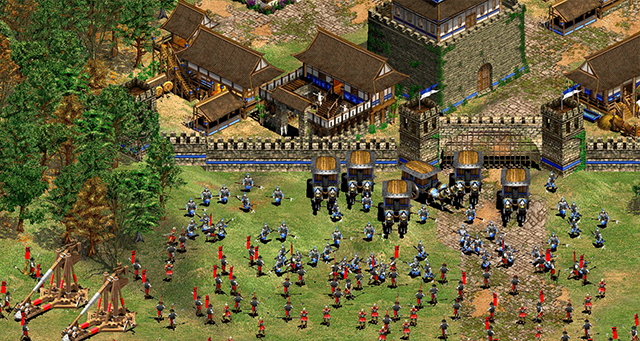 #3 - Age of World Empires
From creator Ivindor comes "Age of World Empires" -- this mod basically enables Eastern and Western civilizations to have different generic unit skins and won't have to share the same European knights anymore.
So for example for Eastern cavalry you'll have new skins such as Japanese Ashigaru pikeman. The over all mod aims to bring more visual diversity between the civilzations, if you're interested you can subscribe to it here!
---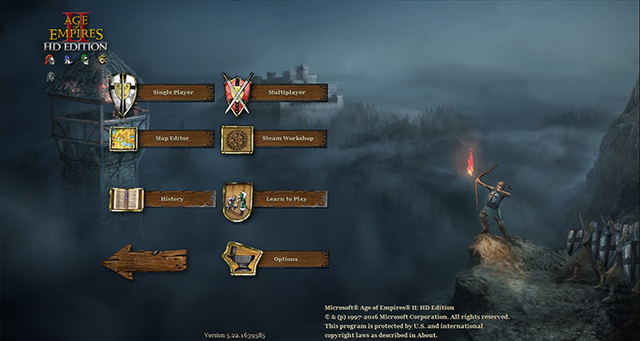 #2 - Streamlined Main Menu Skin - Fog of War
My favorite kind of mod -- streamlined menus and UIs! Seems creator Sir Jasper Trund agrees as he delivers a mod that aims to streamline the main menu of Age of Empires 2 HD.
The skin itself simplifies the game's menu screen into a series of options, with an official Age of Empires II HD background. It also includes icons underneath the main menu that display installed DLC and also changes in-lobby icons for "Mirror" and "Spectator" for a cleaner look. With nearly 300 ratings, it's no surprise people love cleaner menus, subscribe to it here!
The creator also included a list of other backgrounds for the mod,
---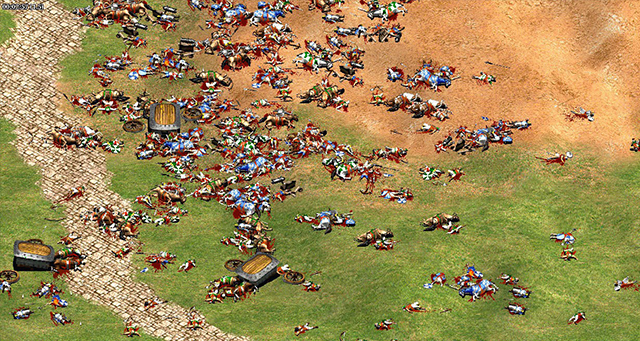 #1 - Enhanced Blood
Who doesn't enjoy some extra bloody carnage on the battlefield? Well this mod from creator Silent Ape aims to deliver exactly that for Age of Empires 2 HD! With over 1000 modified sprites -- tons of bloody work was put into to deliver the best possible gore you can experience in this beloved game and with well over 1300 ratings it is one of the most downloaded mods for the game on the workshop.
Now imagine if you took all five of these mods and used them at once? You'd have a cleaner main menu design, the ability to add unique architectural designs for your different civilisations and the ability to have different looking generic units. All the while having this potentially set in Tolkien's Lord of the Rings universe with a bloody aftermath for all your epic battles thanks to this mod!
Kudos to you Silent Ape for delivering a simple, yet effective mod that anyone can enjoy. You can subscribe to it here! But for everything Age of Empires, modding, and possibly even blood and gore -- stay tuned to GameSkinny!