Like any good gaming convention, PAX West was packed with awesome demos. From AAA to indies, developers were bringing their best to the show floor over the course of the weekend.
Resident Evil 7: Biohazard had a massive walkthrough installment with a line that never fell below full capacity. ARK: Survival Evolved came with giant climbable dinosaurs, while Rock Band Rivals had a full stage with fans playing their favorite songs from the upcoming tracks. But a great gimmick does not necessarily a great demo make. And the demos that stood out the most are not the ones you might expect.
Here are the 5 game previews that I just couldn't get out of my head, even after leaving the show floor.
---
South Park: The Fractured But Whole
Ubisoft
Okay, okay. Some AAA demos were pretty awesome. (They couldn't all be bad, could they?) And the Fractured But Whole demo was a hilarious preview of the upcoming sequel to Stick of Truth.
Picking up 4 days after the end of the previous game, Fractured But Whole seems to have all the raunchy South Park humor you know and love in full force. But there are some added little features to take the game's absurdity to the next level -- like analog pooping. You can use both sticks and your triggers to bring a whole new meaning to the term "toilet humor".
It's all the vulgar fun you could hope for from a South Park sequel game, and I can't wait to see the finished product when Fractured But Whole drops on December 16th of this year.
---
Shadow Warrior 2

Flying Wild Hog
This demo had chainsaw swords, magical spikes, and a giant wang. What more could you ask for?
Although I never played the original 1997 Shadow Warrior or the 2013 reboot of the same name, Shadow Warrior 2 looks like tons of fun. The demo, which was showcasing some late-game content and a new zone, was not just nice to look at, but hella fun to play.
Even though I'm not a dedicated (or even very good) FPS player, I had a blast with Shadow Warrior 2. With a wide variety of weapons -- from katanas to cyber-shotguns -- and a world that meshes fantasy and cyberpunk environments, there was lots to love here.
---
Paladins
Hi-Rez Studios
From the studio that brought us SMITE comes this objective-based fantasy FPS. Paladins has been in closed beta for a while, and will soon open its arena to the public for lots of run-and-gun fun.
With the same sense of humor that makes SMITE such a blast to play, Paladins totally hooked me on its demo. What separates it from games like Overwatch or other squad-based shooters is its card-based character loadouts. Players build decks to customize their characters however they want -- whether that means focusing on cooldown reduction, buffing certain abilities, or general power-ups for that character.
Between each round of the match, players can further customize their characters with burn cards that offer further buffs and perks for that round. These burn cards reset after each round, so you have even more options for adapting to the enemy team's playstyle.
It's a dynamic mechanic that adds more customization than is standard for shooters of this type. And loads of fun to boot. Even though I hardly ever play FPS games, I see myself sinking a lot of time into Paladins during the open beta.
---
Death Squared
SMG Studio
You might be doing a double-take and wondering why the heck an indie puzzler game is on this list. But Death Squared is by far some of the most fun I had playing a demo at PAX this year.
This co-op puzzler, which is vaguely reminiscent of Portal, is designed for a seemingly lost aspect of gaming -- LAN or couch co-op. Death Squared is a multiplayer game with no online multiplayer involved, which sounds like a bad idea. Until you actually play it. The game is designed to get people talking, as conversation is key to successfully completing the puzzles.
During the PAX demo, I grabbed a few random passers-by to hop into a 4-person game with me. And after the initial awkwardness of playing with total strangers passed, we were having a blast. A few puzzles in, we were laughing together, cracking jokes, and chatting about strategies like any couch-sitting friends would. And that's pretty freakin' cool.
Death Squared looks to be a great game for friends, families, couples, or anyone who likes a good challenge and pure fun. Of all the games I played at PAX, this is the one I came back to more than once.
---
Torment: Tides of Numenera
inXile
This upcoming isometric RPG is the thematic successor to the 1999 title Planescape: Torment. Boasting veteran talent like Creative Lead Colin McComb (Planescape: Torment, Fallout 2, Wasteland 2) and Lead Area Designer George Ziets (Neverwinter Nights 2, Dungeon Siege 3, Fallout New Vegas), Torment: Tides of Numenera hooked me instantly.
Set nearly a billion years in the future, Torment meshes rich fantasy with cyberpunk, sci-fi, and visceral Lovecraftian horror elements. The writing and general aesthetic brought to mind one of my favorite authors, William Gibson (Neuromancer, Mona Lisa Overdrive). The world you play in spans several galaxies, and ventures into the labyrinth of your own broken psyche. The story will take you many places -- from the mind if a dying artificial intelligence into the depths of a colossal organic being, where you venture around inside its veins.
While everyone else is getting hype for Divinity: Original Sin II, I'll be counting down the days until Torment: Tides of Numenera releases on PC and consoles early next year. Another Planescape game has been many years in the making, and from what I've seen of this successor, it was definitely worth the wait.
---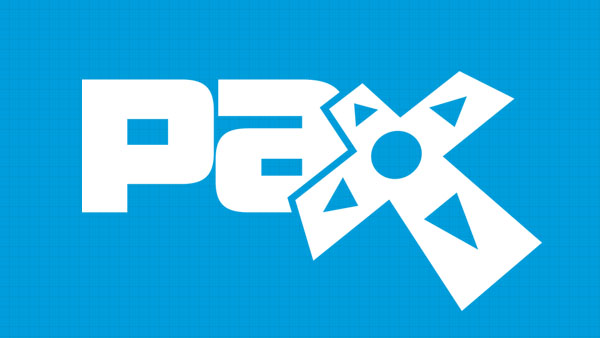 All in all, there were some great demos at PAX. And this year, it seems like non-AAA devs are coming out on top. While there were certainly some big-name demos that lived up to our expectations, a lot of them were underwhelming (I'm looking at you, Final Fantasy XV).
From South Park's gutter humor to Torment's impeccable world-building, I'm stoked to see these 5 games drop throughout Q4 of this year and Q1 of 2017.
What were your favorite demos at this year's PAX West? Let me know in the comments below! And stay tuned for our countdown of the best indie games from this year's showcase.