Mini-games, can spice up your journeys in video games. Tired of questing or traveling across the lands, and just want to take a break at the local tavern, casino, or any other entertainment landmark? That can be done!
Gwent from Witcher 3, is on its way to becoming an actual tabletop game (well technically, it already is if you pre-ordered the DLCs in the past. It's going to become a standalone game like Hearthstone) . What other RPG mini-games deserve that treatment and would make fun games to play on board game night? The following list talks about some mini-games that have the potential to become great tabletop games.
---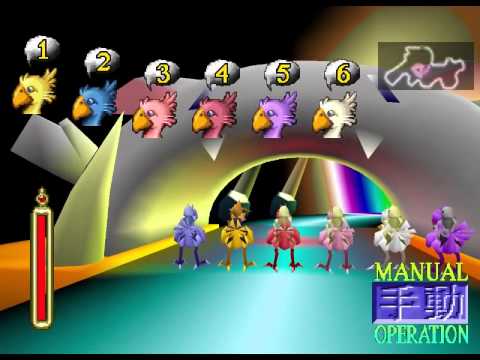 5. Chocobo Races (Final Fantasy VII)
This can make for a quite unique board game if modeled after Hot Wheels. Just use your imagination for a moment. The Chocobos can be the cars, and the race track can come with the board game itself. Best part is, the race track can be completely customize-able! That way, it's a new race experience every time!
Simple, and to the point. Having up to six players, and the Chocobos being "charged" up on a ramp before the race, this will certainly prove to be a fun, worthwhile board game night experience!
---
4. Voltorb Flip (Pokemon Heart Gold and Soul Silver)
Did you ever play Minesweeper? You know, click on the tiles to uncover them, and making sure that you do not uncover a bomb? Voltorb Flip is very similar to that, except that it also incorporates some aspects of Sodoku. The whole point is to flip all the cards, making sure to avoid those that have Voltorb on the other side.
This can easily be a mini-game if done with cards. Have a bunch of cards (those that have Voltorb on them and those that have numbers on them), shuffle them, lay them out, and have either yourself or another play try and figure it out. What'll make it even more fun is if you add more cards into the mix, making the potential board game more fun and challenging!
---
3. Command Board (Kingdom Hearts: Birth By Sleep)
Monopoly, with style! This is what Command Board is essentially. Since its similar to Monopoly, you basically have to spend cash to buy colored blocks, and eventually improve them. Needless to say, the more of the same color you own, the more "land" you have, and thus, the more money you earn.
There is a reason why we think it's close to Monopoly -- the goal is very much similar, if not the same! Turn it into an actual board game (which can be done), and you'll have quite an experience the next time it's board game night!
---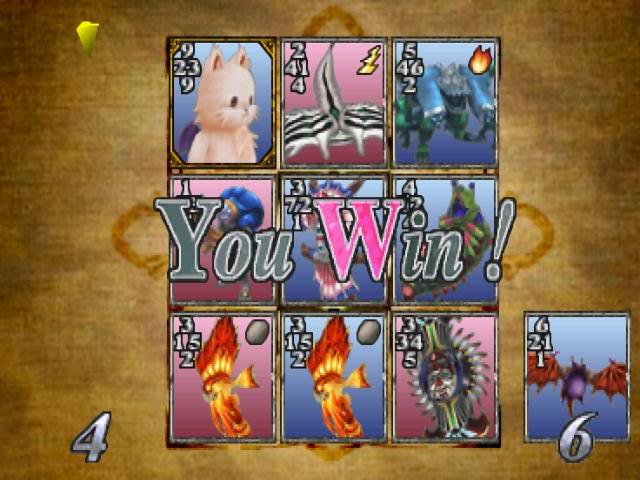 2. Triple Triad (Final Fantasy VIII)
This card game is very similar to Tic-Tac-Toe. However, here, players place cards on a 3x3 game board, and if two cards are next to each other, their stats are compared (that is if one card is yours, and the other one is your opponent's). If the card with higher stats wins, it "takes over" the weaker card. The winner is determined based on how many of their cards remain on the board at the end (rules in a nutshell).
Needless to say, the potential is there for a fun card game. Two decks, a simple 3x3 grid, and of course, two players. Strategy and placing the right cards will be key to victory.
---
1. Tetra Master (Final Fantasy IX)
Very similar to Triple Triad, but with a new twist: cards that are adjescent or diagonal to opponent cards, are able to attack them! That means that this time around, cards have HP, ATK, and DEF to support them. How does that effect your potential game board night? Well, let's just say that there will need to be a bit more strategy. Just think of this game as a buffed (or more strategic if you prefer) version of Triple Triad.
Again, two deck of cards and a 3x3 board should do it, for a duel between two players.
---
What other mini-games would you like to see become tabletop games? They don't necessarily have to be from RPGs...any game genre will do! Feel free to share in the comments!