Depending on where you currently live, the warm summer months may be a tad bit unbearable. Where I'm located, it generally reaches an excess of one-hundred degrees, so I can relate to what some are experiencing. Thankfully, being the savvy gamers that we all are, there are a few winter-based games out in the wild that should keep our entire mindset a bit cooler overall.
These games all feature a winter setting or, at the very least, some significant snow in more than a single level. Just looking at the cool, white powder will make you want to dive head-first into the plumes.
Let's cool down!
Snow
Snow, a free-to-play, open-world game based solely around winter sports — including snowboarding and skiing — is, quite possibly, one of the most massive winter games available right now.
The entire experience is set on a single massive mountain, where players can customize their in-game clothing from real-world brands, strap into a board or a pair of skis, and race down the slopes with a cool rush of air.
Developer Poppermost Productions worked in a lot of intricate details to ensure the experience was both realistic and worthwhile to the avid winter sports enthusiast. Today, the free-to-play game features quite a few DLC packs, multiplayer, and they even promise an upcoming level editor to keep things fresh.
Lost Planet 3
Lost Planet 3 currently has mixed reviews on Steam, but the winter setting alone is worthy of your time. The massive icescapes, the snowy fields, and of course the giant monsters trying to rip you to shreds are all worth a visit during a hot summer day.
You won't just be wandering through snow banks and flurries, though, as both on-foot battles and mech combat are included within this particular experience. Top that off with a huge multiplayer versus mode and you have yourself a winter wonderland.
World of Warcraft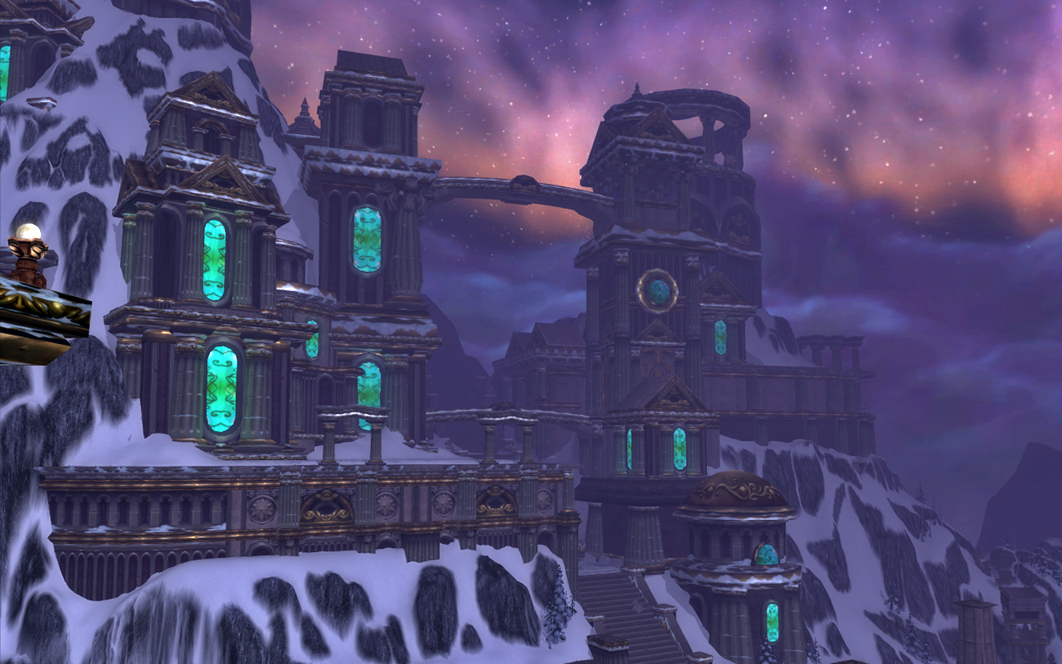 World of Warcraft, specifically the Storm Peaks, are a wonderful addition to this particular list. Anyone who has traveled through Azeroth knows of the snowy peaks, the ice-laden areas, and the frozen ice giants canvassing the area for new players to chew on.
Of course, your trip wouldn't be complete without a little hike into the high palace of Loken, far atop the peaks of the mountains. The music alone, which may not exactly be festive, is well worth the trip.
Killing Floor 2
You're probably thinking that Killing Floor 2 is too frantic and fast-paced for a relaxing summer day, but you'd be wrong. There is one level of the game — Outpost — set in a snowy wonderland filled to the brim with monstrosities and automatic weapons fire.
The snow may not be the most beautiful of any game and the ice spikes hanging from the various buildings do appear quite daunting. However, when you pull out a rocket launcher and begin blasting creatures, all of the white powder will become covered in nothing but red goop.
It is both satisfying and cold.
Star Wars: Battlefront
I would be amiss not to include the Hoth level of Star Wars: Battlefront, which is nothing more than an entire planet covered in snow and suspended in an everlasting winter. Soldiers don their white clothing and armor to hide amongst the plumes of snow caught in the wind, the red blaster fire streaks through the air, providing a stark contrast to all of the white snow.
Overall, Star Wars: Battlefront may be a hit-or-miss game for many, but you cannot deny the cold depths of Hoth are not relaxing and chilling to the bone — in a good way, of course.
These are just five video games that offer a lot of snow for when you're feeling overly hot from the summer months. Take a quick trip through any of these and feel your mind let loose.
About the author