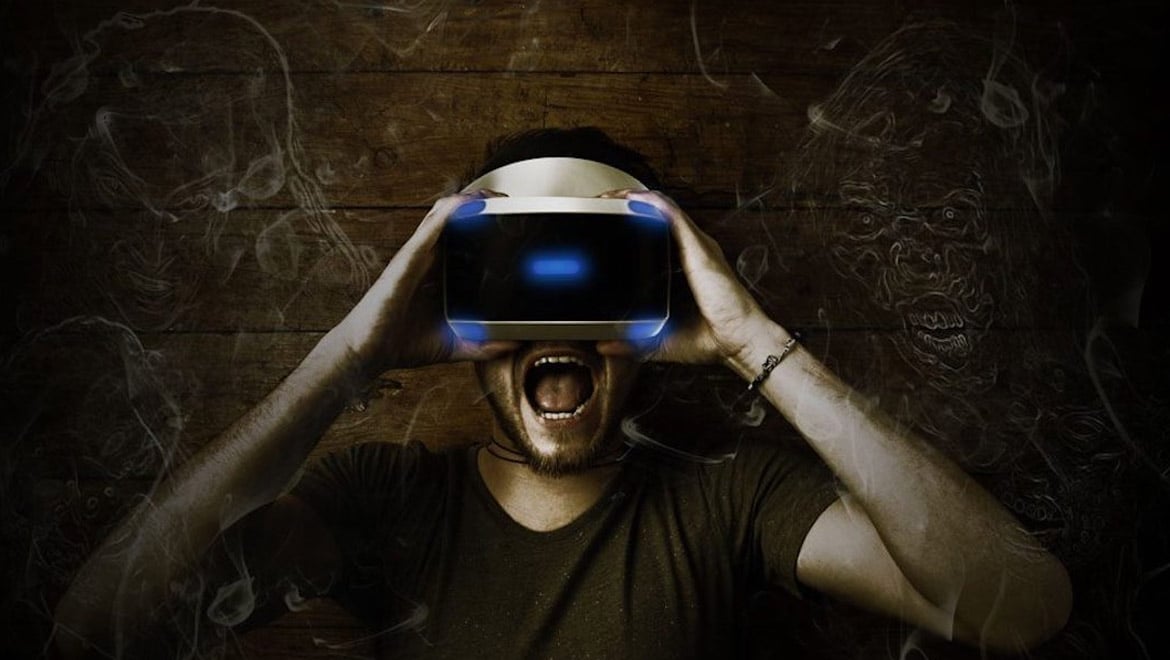 Halloween is nearly upon us, so what better time to take a look at some of 2017's best virtual reality horror offerings. From PSVR to the Oculus Rift and the HTC Vive, virtual reality is quickly becoming the best way to get a good scare in video games these days. There's nothing worse (or better) than feeling (even more) immersed in the horrific situations those sinister game developers put us in.
If you don't have a powerful enough rig to run any of these games, don't worry -- the Samsung HMD Odyssey MR (Mixed Reality) headset will release on November 6. MR headsets use integrated cameras to scan your environment, eliminating the need for any type of beacons while also being able to run on lower-end systems. Hopefully, some or all of these games will creep their way over to the new platform in the near future.
But for those who do have the hardware now, it's time to hide behind your couch or duck under your sheets. Here come the 6 scariest VR horror games of 2017.
---
Home Sweet Home
Platforms: HTC Vive, Oculus Rift
Price: $16.99 on Steam
Heavily drawing from Thailand's rich and spooky folklore, Home Sweet Home sees you solving puzzles and finding secrets while using stealth to sneak through a mysterious house. It all seems simple enough, but while you do this, you'll be hunted by a pack of murderous spirits who have taken to haunting the house -- and they are quite terrifying.
You play as Tim, who has been having some really bad luck lately. His wife recently vanished under mysterious circumstances and one morning after going to sleep in his own bed, he wakes up in an awful house full of phantoms who are out to get him. The plot threads uncover secrets held by the house -- and whether or not they have anything to do with your missing wife.
If you're a fan of games like Outlast, but with a twist, you should find this experience enjoyable as it has similar stealth elements. Home Sweet Home doesn't need to stand by comparison, however, as it's one of the best-made horror games in or out of VR in recent memory.
---
Narcosis
Platforms: HTC Vive, Oculus Rift, and OSVR
Price: $19.99 on Steam
Narcosis is a survival game that takes place in the eerie depths far beneath the ocean's waves. Its main mechanic has you searching for oxygen to refill your diving tanks so you won't drown. But if that's not a scary enough concept on its own, add in the fact that you're surrounded by terrifying creatures of the deep such as repulsive fish and giant water spiders, and it becomes a truly horrifying experience.
Developer, Honor Code, has really nailed the claustrophobic atmosphere that you'd expect from being trapped at the bottom of the ocean. The company has also included a fairly interesting story that provides the game with some momentum and effectively ties the unnerving environments together.
Narcosis is a great alternative virtual reality horror game if you fancy something a bit different than your usual haunted house or zombie-themed survival horror. Can you make it back to the surface or will you be another victim of the unforgiving ocean?
---
Don't Knock Twice
Platforms: HTC Vive, Oculus Rift, PSVR, and OSVR
Price: $19.99 on Steam and the PlayStation Store
Developed by Welsh indie studio Wales Interactive, Don't Knock Twice is a jump-scare filled VR horror title about fighting demons throughout a haunted manor. As it was made alongside the Don't Knock Twice movie, it shares the movie's problem of not having the most original premise. However, Don't Knock Twice succeeds in its execution of these horror tropes, both in terms of gameplay its story, which earns it a spot on this list.
Seeing as it's based on a movie, Don't Knock Twice's story is justifiably one of its strongest features. Playing as a guilt-ridden mother, you attempt to save your estranged daughter by uncovering the truth behind an urban myth about a demonic witch.
Don't Knock Twice is a perfect beginner's entry into virtual reality horror, and at a little over two hours long, this is a great game to play through on Halloween night with the lights out and the curtains drawn.
---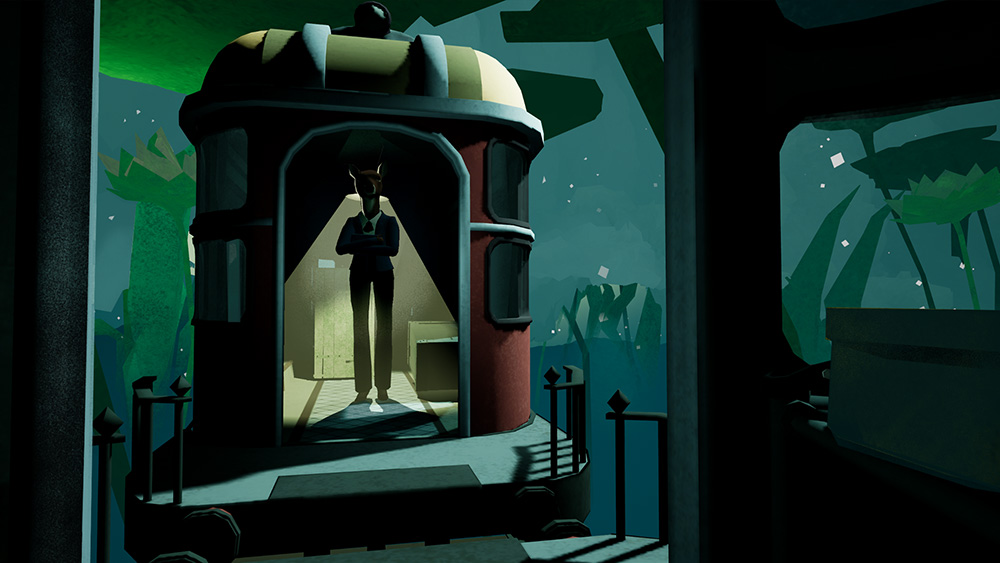 Manifest 99
Platforms: HTC Vive, Oculus Rift, PSVR, and OSVR
Price: $5.99 on Steam and the PlayStation Store
Manifest 99 is a departure from the usual jump-scare-in-a-haunted-house horror title -- in fact, this may be the least frightening game on this list. Despite that, it's still a creepy adventure from beginning to end.
This eerie tale of life and death takes place on a train thundering through the afterlife. Your job is to help your fellow passengers reach their final destination by gazing into their blackened eyes, figuring out how they ended up on the tracks to the great beyond, and seeing if they can find redemption in the afterlife. There's also the mystery of who the player character is and how exactly they came to be on the expressway to the afterlife themselves.
Clocking in at about 30 minutes, you get what you pay for with Manifest 99 -- a short, heart-wrenching experience with a wonderfully creepy art style and exceptional music. This a great one to pick up if you're looking for something a little lighter than some of the other VR horror titles on this list.
---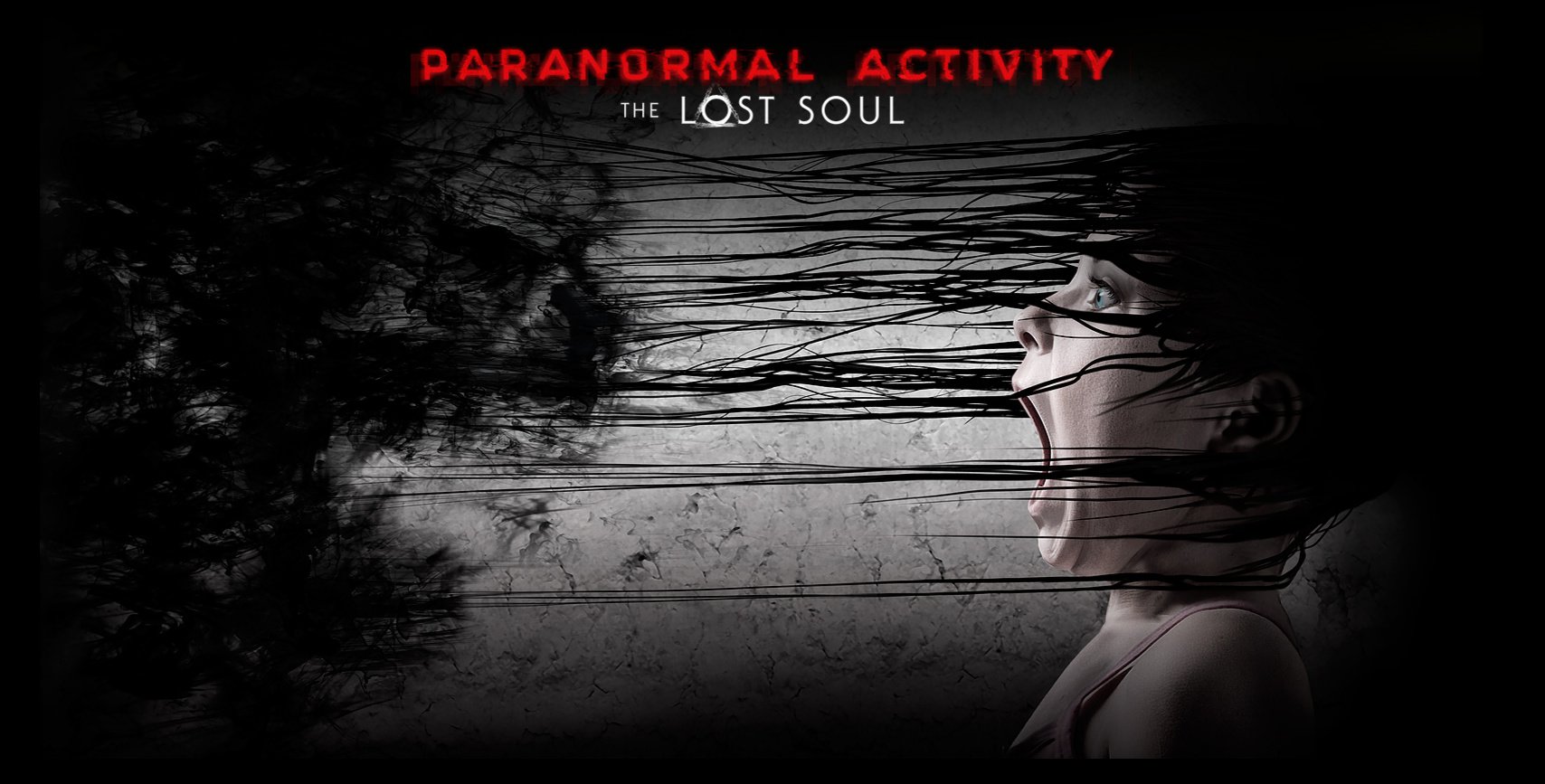 Paranormal Activity: The Lost Soul
Platforms: HTC Vive, Oculus Rift, PSVR
Price: $39.99 on Steam and the PlayStation Store
Sorry to disappoint any fans of the movie franchise, but Paranormal Activity: The Lost Soul is nothing like its source material -- but that's not necessarily a bad thing. This game does away with the stationary found-footage device that's synonymous with the franchise in favour of a more familiar and video-game friendly first-person perspective.
There's something about being alone in an ordinary house at night that makes even the slightest creak terrifying. And when you're free to explore the entire house at your own leisure, the source of the noise could be anywhere.
As well as being given free reign of the house, Paranormal Activity: The Lost Soul also features a Scare Randomizer system that does exactly what it says on the tin. If you encountered a jump scare in a certain area in one playthrough, it might not be in the same place the next time around. This makes for a great experience with friends who don't know about the system and think they know where all the scares will come from.
Although the framing shift is detrimental to the idea of living the Paranormal Activity movies in the VR realm, VRWERX has still delivered a strong ghost story experience, one capable of making even the most seasoned horror fan wet their pants.
---
Resident Evil 7: Biohazard
Platforms: PSVR
Price: $47.99 on the PlayStation Store
Resident Evil 7 is probably the best, and possibly scariest, horror game on VR to date.
Searching for his wife, Mia, you play as Ethan Winters, a new character in the Resident Evil franchise. His search brings him to a run-down and gruesome plantation in the swamps of Louisiana. After uncovering some horrifying secrets, Ethan eventually encounters the owners of the house -- the deranged Baker family.
To say more would ruin a thrilling story which is rife with jump scares, grotesque imagery, and some really gory scenes. Resident Evil 7 is an essential purchase for any fan of the genre and has set an enormously high bar for every other horror game developer moving forward -- in VR or not. Guard your soul if this is the game you choose for Halloween night. You'll be sleeping with the lights on.
---
That's it for this spooky list of ghoulishly frightening games! Be sure to let us know in the comments below if you think there were any scarier games released in 2017! And for more creepy content like this, check out some more of our Halloween themed articles!