The technology curve is inevitability on par with death and taxes -- no matter how much you dropped on that killer rig, eventually, it's going to end up at the bottom of the barrel as new components are released.
If your sad, old laptop can only successfully run Minecraft and (maybe) OpenOffice, with no hope whatsoever of even booting up Wolfenstein 2: The New Colossus or Shadow Of War, then it's probably time for an upgrade.
The holiday buying season is the perfect time to keep an eye out for a new laptop gaming rig, whether you are a hardcore Steam fanatic with thousands of games or just a casual gamer looking for a budget option.
At this point, around 16GB of RAM and a 1060 graphics card is essentially the industry standard to shoot for, with budget options cutting corners on those fronts and the bleeding edge entries rapidly shooting up in price for negligible gains from that point. The differences to look for from there are screen size, backlighting options, sound quality, battery life, and what sort of ports any given laptop includes.
We've rounded up seven of the absolute best gaming laptops currently available in 2017 -- ones you should keep an eye out for come Black Friday and Cyber Monday. These range from affordable budget options in the $750-range, all the way up to absurd $5,000 offerings with all the bells and whistles.
Regardless of your needs, you'll find something that suits your needs in this laptop guide.
---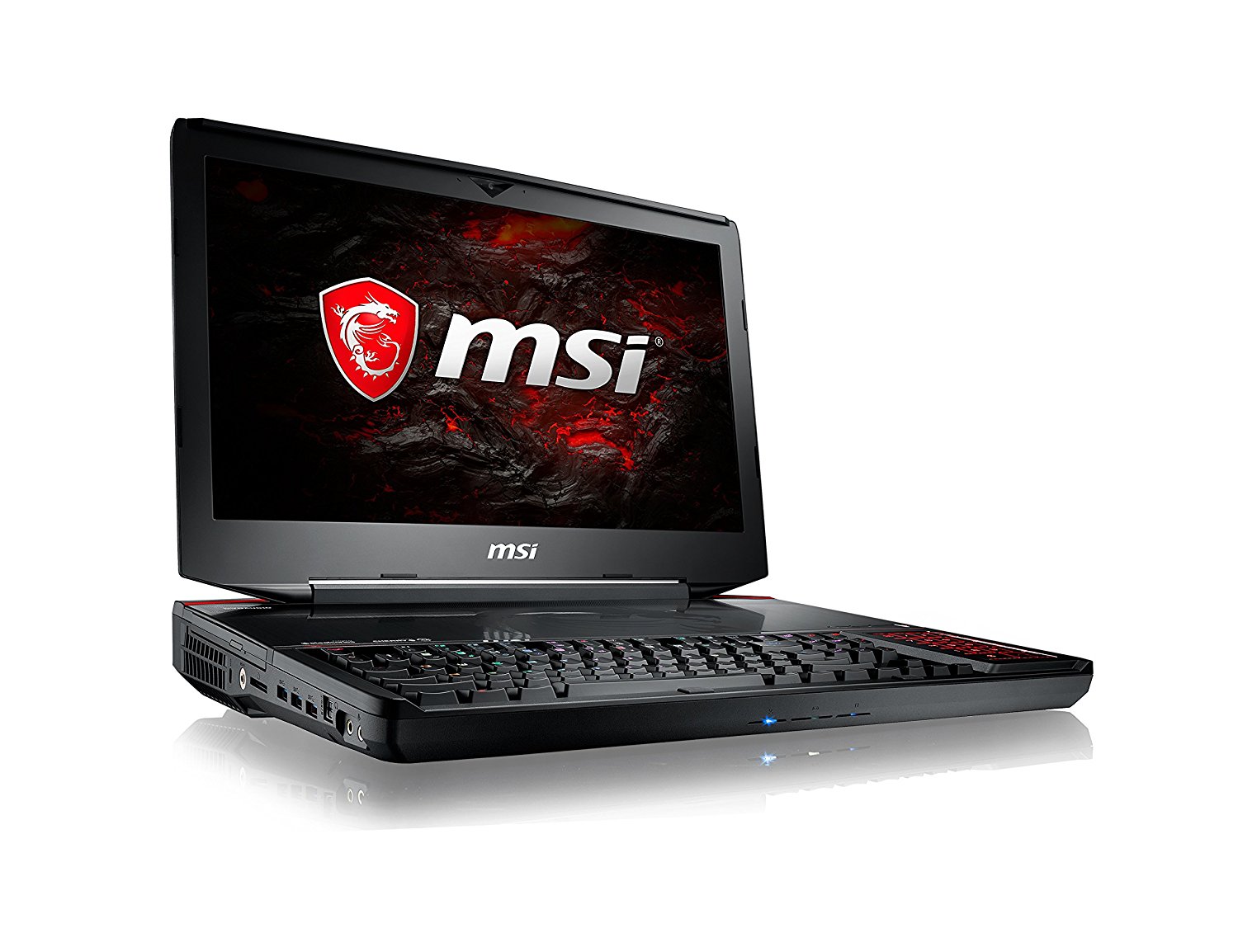 MSI GT83VR Gaming Laptop
Price: $5,399
Buy it on: Amazon
If your laptop costs more than your car, you just might be a gamer...
Let's kick this list off with the most absurd, over-the-top, hardcore gaming laptop around!
If you are feeling utterly ridiculous this holiday season and have a whole lot of money to blow, then perhaps consider this monstrosity that's not sure whether it wants to be a laptop or a desktop -- and ends up an insane hybrid.
At more than 18 inches, the screen is massive, even by the biggest laptop standards. The base is gigantic as well -- and it has to be. With four 16 GB RAM sticks (64 GB total), two -- yes TWO -- 1080 graphics cards, and three separate fans to keep the whole thing from overheating and melting down into slag, this thing redefines the meaning of beast mode.
Its weight is also on par with a small toddler, so on the plus side, you get in some solid weight lifting time while carrying this MSI behemoth around.
MSI GT83VR Specs:
Display: 18.4" FHD 60Hz
Resolution: 1,920x1,080
CPU: Intel i7-6920HQ 2.9GHz
Memory: 64GB DDR4-2400MHz
Storage: SSD 2x 256GB Samsung; HDD 1x 1TB Hitachi
---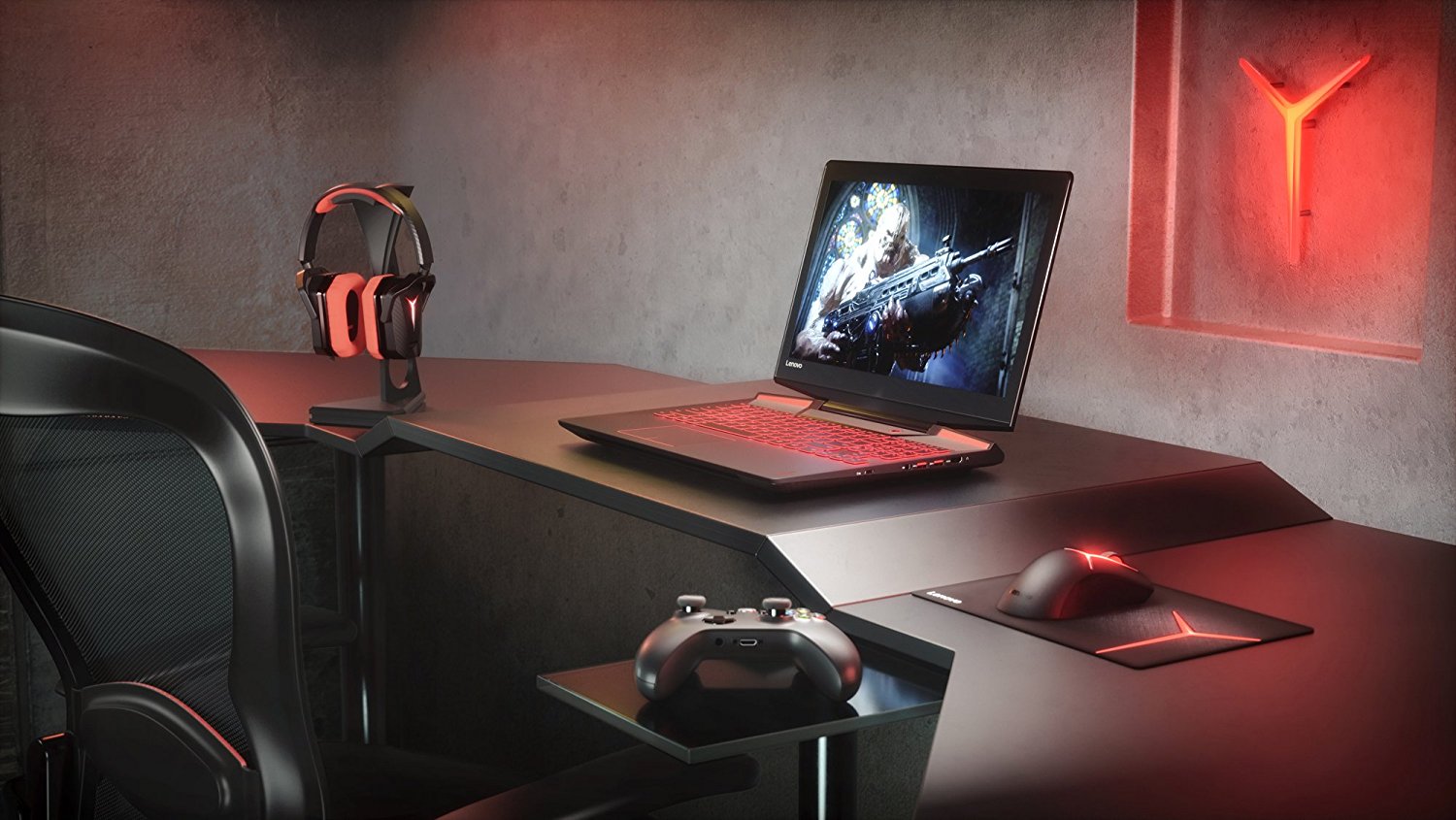 Lenovo Legion Y720 Gaming Laptop
Price: $1,465
Buy It On: Amazon
An all-around, solid mid-range option, the Legion Y720 gaming laptop is Oculus-certified, has built-in Xbox wireless controller support, and hits all the standards on the specs front: 512GB solid state drive, a GTX 1060 6GB graphics card, and 16 GB of RAM.
The Y720's Dolby Atmos system offers decent sound for a mobile laptop experience, and the red keyboard and hinges look pretty sweet to boot. The keyboard of course is also backlit, and can be programmed to different colors.
If you're looking to save some money, the Y520 is a budget gaming laptop under $700 with similar overall specs -- except for taking a hit with a lower end graphics card.
Legion Y720 Specs:
Display: 15.6" FHD
Resolution: 1,920x1,080
CPU: Intel Core i7-7700HQ 2.8GHz
Memory: 16GB DDR4-2400MHz
Storage: 512GB SSD
---
ASUS ROG Zephyrus GX501 Gaming Laptop
Price: $2,299
Buy It On: Newegg
Although the ASUS ROG comes with a hefty price tag, this gaming laptop features the new Max-Q design that's literally based off aerospace rockets and allows for an incredibly sleek and small form while still packing in all the top of the line specs.
It's sort of amazing how sleek they got this model -- at under an inch thick and weighing less than 5 pounds. With a 1080 graphics card packed in that tiny frame, there really won't be anything you can't run at Ultra settings.
Don't forget when buying peripherals that many of the ROG devices can sync up their color schemes, pulsing the same RGB options in tandem, so if you want a wired or wireless gaming mouse instead of the trackpad, consider one with ROG branding.
GX501 Specs:
Display: 15.6" Full-HD 120 Hz
Resolution: 1,920x1,080
CPU: Intel Core i7 2.8GHz
Memory: 8GB DDR4
Storage: 256 GB PCIe SSD
---
Alienware 17 R4 Gaming Laptop
Price: $1,749
Get It On: Amazon
Most of these laptops stick to the 15" design, but for the gamers who crave an at-home experience on the go, that's not nearly enough viewing space. Featuring a full 17" screen along with all the typical Alienware backlighting and space-age style vents, this gaming laptop isn't for those seeking a lightweight experience.
The 17 R4 is nearly twice the weight of the ASUS ROG Zephyrus, but the aesthetics more than make up for the added clunkiness. With a 1070 graphics card and 16 GB of RAM, this is a great mid- to high-range option that won't immediately be behind the tech curve. If you want to stay cutting edge, it is expandable up to 32GB as well.
Alienware 17 R4 Specs:
Display: 17.3 inch FHD
Resolution: 1,920x1,080
CPU: Intel Core i7-7700HQ 3.8GHz
Memory: 16GB DDR4
Storage: 1TB HDD
---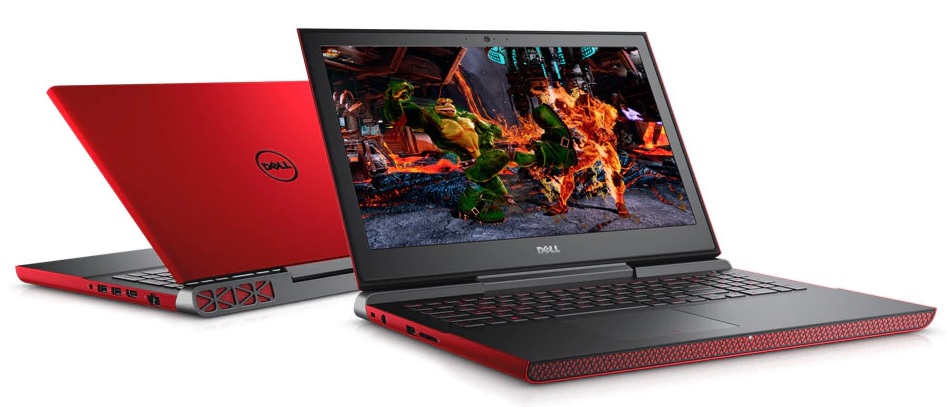 Dell Inspiron 15 7000 Gaming Laptop
Price: $799
Get It On: Dell
Typically, budget gaming laptops are associated with a lack of aesthetics. That's not the case with this Inspiron series. While it gets its budget price by dropping its specs a bit, these bad boys still look amazing out of the box.
You won't be on the cutting edge with a 1050 on the graphics card front and 8GB of RAM, but other than that, this is budget laptop gaming at its best. As a nice bonus, the battery life on the Inspirion 15 series is significantly better than many of the more expensive options, lasting nearly 8 full hours of gaming.
Inspiron 15 7000 Specs:
Display: 15.6" FHD
Resolution: 1,920x1,080 Anti-Glare LED-Backlit
CPU: Intel Core i5-7300HQ Quad Core 3.5GHz
Memory: 8GB DDR4-2400MHz
Storage: HDD 1x 1TB
---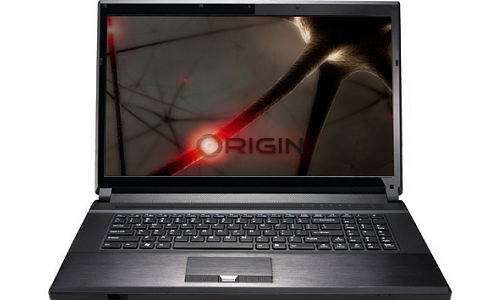 Origin PC Eon15-S Gaming Laptop
Price: $1,050
Get It On: Origin PC
Slightly more on the budget gaming laptop side of things, this guy has all the specs you'd expect -- along with some nifty extras, like a matte finish display, G-Sync support, and ports for up to three external monitors.
If you've got extra money to spend and tack onto the total price tag, Origin also has some awesome themed colors and finishes to select from for a more aesthetically pleasing laptop to show off at a LAN party. I'm a fan of the shredder green, but the neuron display is pretty stunning to look at as well.
EON 15-S Specs:
Display: 15.6" FHD Matte
Resolution: 1,920x1,080
CPU: Intel Core i3-7100H Dual-Core 3.00GHz
Memory: 8GB DDR4-2400MHz
Storage: HDD 1x 500GB
---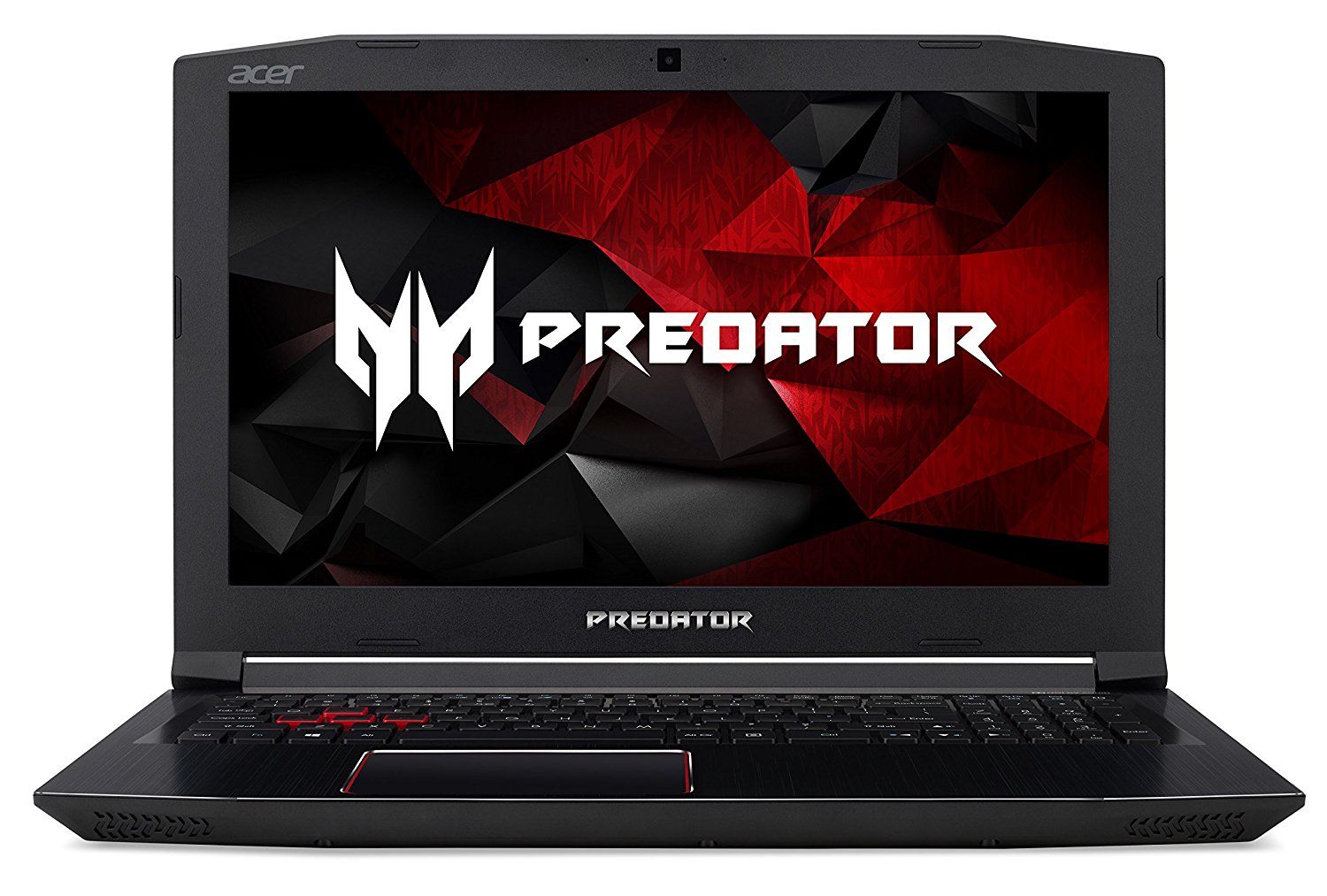 Acer Predator Helios 300 Gaming Laptop
Price: $1,049
Get It On: Amazon
With red backlighting, a metal chassis, and a 1060 graphics card, Acer has married form and function for a price that's not all that out of control. At just shy of six pounds, thePredator Helios is neither too bulky nor too slim, fitting that nice in-between spot.
Sadly, there's only a 256GB hard drive, no Thunderbolt, and you do need to immediately update the graphics drivers, but those are small sacrifices to make for such an affordable/budget gaming option on the higher-end of things -- especially one that competes with much more expensive units.
Predator Helios 300 Specs:
Display: 15.6" FHD Widescreen IPS
Resolution: 1,920x1,080
CPU: Intel Core i7-7700HQ 3.8GHz
Memory: 16GB DDR4-2400MHz
Storage: SSD 1x 256GB
---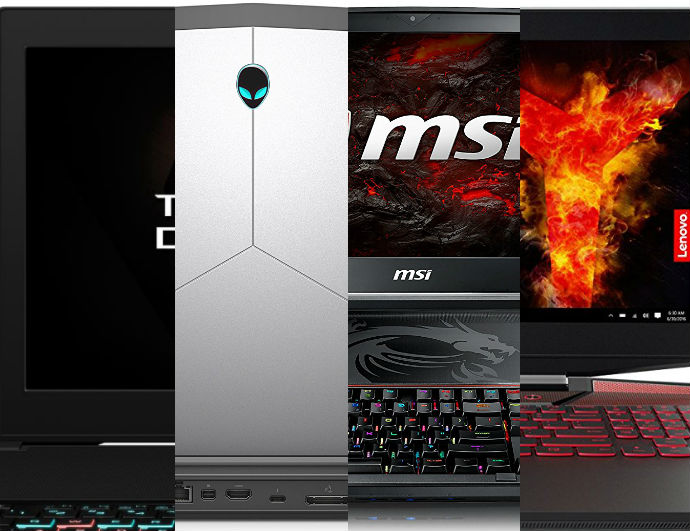 There's no shortage of options in make or model when it comes to gaming laptops, ranging from budget laptops to high-end, technologically-advanced laptops that will replace your desktop.
These are just seven of the many units released this year. What did you think of our picks, and what new gaming laptops have you seen hit the digital storefronts lately that we should be checking out? Let us know in the comments section below!