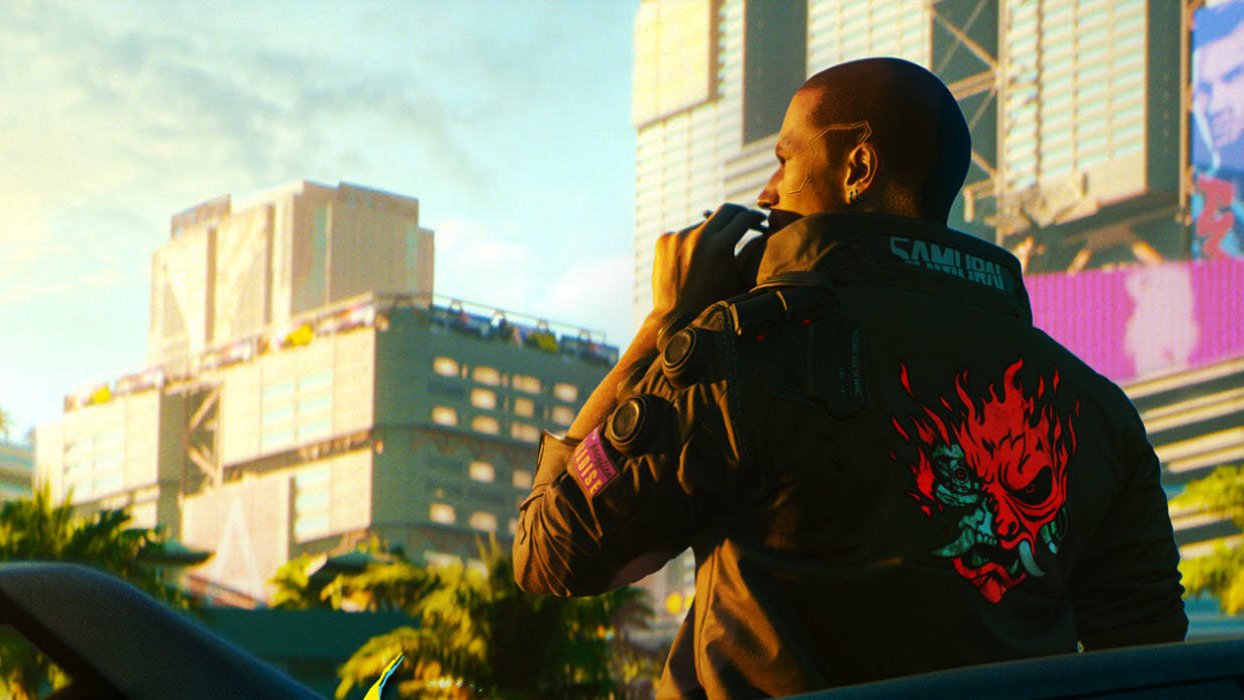 In 2019, the first-person shooter is poised to take the grand spectacle the genre is known for to new heights. Featuring titles with bold new takes on established mechanics and plenty of innovations to boot, next year is poised to be a great one for anyone looking to sate their hunger for virtual mayhem and destruction.
Check out our list for eight FPS games you'll want to put on your wishlist today. They'll be here before you know it.
---
Halo Infinite
Developer: 343 Industries
Platforms: Xbox One, PC
Release Date: TBA
We're starting off big, so let's set the ground rules: there aren't any. We don't know when Halo Infinite is coming out, but we can hold out hope, right?
Almost every game on this list is a massive open-world game, and Halo Infinite is no exception. It's been built with a new engine 343 constructed specifically for Halo Infinite because they couldn't make the game without it. We don't know much more about the game than what's shown in the trailer, but we probably expect a solid — and beefy — single-player campaign with plenty of Chief being a badass.
One thing we can be sure of is another return to classic Halo multiplayer, though there will probably be some 343-style modifications and evolutions to the formula. There won't be a battle royale mode, but the battle rifle isn't going anywhere. 343 learned their lesson after Bungie's Halo Reach: never take away the battle rifle.
And finally, after 14+ years, PC is getting the full Halo treatment rather than being stuck with a stripped-down version that lacks a proper single-player campaign or robust multiplayer support.
---
Generation Zero
Developer: Avalanche Studios
Platform: PC
Release Date: TBA 2019
Avalanche is all about their gigantic open worlds, but they've never attempted a game like Generation Zero before. A mix of survival, stealth, FPS, and crafting, there's a kind of Horizon: Zero Dawn feel if the main character was a normal person and the machines were more post-grunge and less science-fantasy.
Everything about the game screams "deadly," and the developers emphasize that guerilla warfare and smart co-operative play are better options than head-up fights. Their dedication to a persistent game world is also intriguing, as every enemy will remember the damage you've done to it and will thus be weaker the next time you decide to face it. That hints at a very hit-and-run style gameplay loop.
Add in weapon crafting and plenty of customization options and Generation Zero looks like it will break a few new barriers, or at least be a fun, tense romp on a gigantic map filled with deadly machines.
---
RAGE 2
Developer: id Software, Avalanche Studios
Platforms: PS4, Xbox One, PC
Release Date: June 2019
What was once an ambitious but ultimately lackluster showcase of the id Tech 5 engine has blossomed into an apparently huge open world FPS with influences from Sunset Overdrive and Just Cause.
Gameplay is typical id fare: fast, frenetic, and immensely satisfying. Add in some melee and throwable mechanics, plenty of crazy vehicles and even crazier weapons and enemies and, by all appearances, there's real potential to right the Rage ship. At the very least there's more color, and while I doubt the story will make much sense or have significant depth, that's not really the point.
If Rage 2 delivers on the fun factor, I doubt anyone will care.
---
Serious Sam 4: Planet Badass
Developer: Croteam
Platforms: PS4, Xbox One, PC
Release Date: TBA
Always a welcome return to a simpler FPS era, the Serious Sam series is an unapologetic rush of testosterone, almost endless enemies, and even more endless bullets.
The developers were quite clear on one matter, however: Planet Badass is not an open-world game, but a linear experience of large, linked levels. Big enough, apparently, for Sam to need vehicles this time. That opens up tons of different options for play the series hasn't seen before, and an opportunity for the game to throw an as-yet-unheard-of number of enemies at the player.
When describing the gameplay, the developers also emphasize that it's still the same fast, always-on-your-feet style the series is known for.
Also, it's being published by Devolver Digital, so almost all bets are off as to what the game will be getting away with.
---
Metro: Exodus
Developer: 4A Games
Platforms: PS4, Xbox One, PC
Release Date: February 22, 2019
The long-awaited return to post-apocalyptic Russia is almost upon us.
Unlike the previous games (sans Halo), the Metro series is defined not by its vastness but its focus. Not its gunplay but its story. Both Metro 2033 and Metro: Last Light were purely linear experiences. There were open areas to explore, but both games were dedicated to their narrative.
Metro: Exodus is the franchise's first foray into the open world, but things are shaping up to still be story focused. One of the main complaints — or selling points — of previous entries was the scripted story sections that gave us short walking simulators before that genre even existed.
In any event, the environment is full-on snow level and there look to be plenty of rusty nooks and crannies to explore. That's half the point of a post-apocalypse: find the hidey-holes filled with ancient secrets.
---
Wolfenstein: Youngblood
Developer: MachineGames
Platforms: PS4, Xbox One, PC
Release Date: TBA 2019
Though New Colossus disappointed some, Youngblood appears to be taking the series in another new direction, both in terms of narrative and gameplay. While we don't know much about the game save for what's in the trailers, we do know it's going to have co-op elements to make use of the two main characters: the Blazkowicz sisters.
There will still be plenty of Nazis to shoot, and with MachineGames at the helm, the gunplay will likely be as tight and frantic as we've come to expect. How the series will fare without one of the first identifiable FPS protagonists at the trigger remains to be seen, but if the developers can recapture the magic of the first Wolfenstein reboot with a new cast of characters, this entry will be something to see.
---
DOOM Eternal
Developer: id Software
Platforms: PS4, Xbox One, PC
Release Date: TBA 2019
The Doom Slayer returns from exile. He's angrier, equipped with grappling hooks and arm blades, and wants nothing more than to tear Hell a new one.
Mobility and gameplay variety seem to be id's modus operandi once again, and now players can dash about the maps. It might not look like much on paper, but if you've played the recent Shadow Warrior titles, you know how a simple, quick boost of speed can change an entire gameplay loop.
That, and it looks like Doom Slayer has a host of new ways to make his enemies explode into gibs, with tons of new uses for his various weapon abilities.
If they can get the Super Shotgun right again (which would be shocking if they didn't) and pair that level of satisfaction with more Mick Gordon metal, there's no way this won't be one of the most rewarding, cathartic shooters since... well, DOOM 2016.
---
Cyberpunk 2077
Developer: CD Projekt, CD Projekt RED
Platforms: PS4, Xbox One, PC
Release Date: TBA
CD Projekt Red has always gone the extra mile, and from everything we've seen about Cyberpunk 2077, they've pushed their limits even further.
What have they shown so far?
A vast, interconnected world where almost every choice, no matter small, echoes outwards


Fully explorable... everything


More customization than you can shake an augmented bioweapon at


CD Projekt Red's strong storytelling


The creator of the series itself on board as a design consultant
What appears to be solid shooting and first-person movement mechanics


A hundred other little details
Most importantly is a lack of a firm release date. A game this big should only release when everyone on the team is satisfied. Deadlines will only get in the way.
---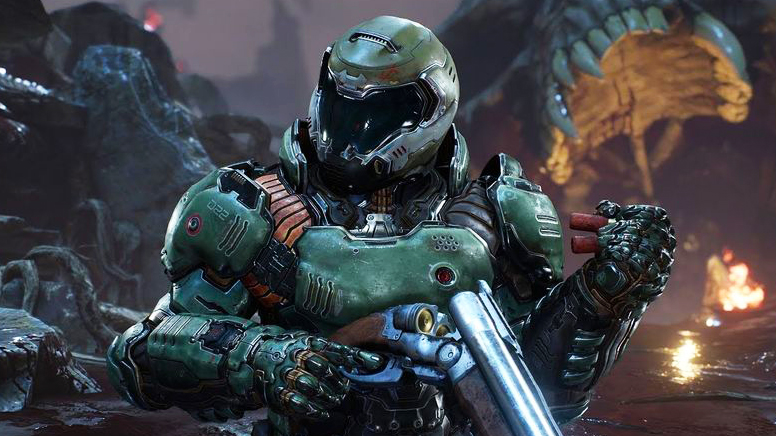 This coming year, there's an FPS to fit almost every playstyle, every niche, and every sensibility, so long as you like big open worlds. Some are breaking new ground, some finding new ways to tell old stories, and some are just new.
No matter which way you swing, if you're a fan of the genre, it's going to be a good time.