There have always been traditions similar to Thanksgiving, sending prayer to whoever for the bounty and harvest you have received in the year. A lot of Thanksgiving traditions we practice today go as far back as the English Reformation. People seek the spiritual, in the hope that'll give them direction, and good fortune for the next year.
Thanksgiving has been popularized by North America, with other countries following similar traditions. So to get you in the Thanksgiving mood for 2017, we have searched high and low, for the best video games to get you ready for the holidays.
Assassin's Creed 3 covers a lot of North American culture from the French and Indian Wars, to the very end of the American revolution. Furthermore, you get to experience these important events of American history through the eyes of Connor, a Native American, helping the country to gain its independence. The tradition and history will prepare you for the Thanksgiving festivities and give you a fresh perspective on American history. The treatment of Native Americans is certainly eye-opening with Assassin's Creed 3.
There has always been continued debate on which state held the first Thanksgiving, this is mainly an argument between New England (where Assassin's Creed takes place) and Virginia. Thanksgiving proclamations also used to be given by the local clergymen up until 1682, where it was then handed over to the state. George Washington, who is a featured character in the game, was known for issuing these proclamations within his time, amongst other notable achievements. So when you see George Washington you can think fondly of Thanksgiving.
As the title may indicate, this stand-alone Civ title focuses on colonization, specifically of Middle and South America. You take control of a colony under one of four countries — England, France, Spain or the Netherlands, while your goal is to declare independence and win against your motherland. While building your colony's trade and resources, your monarch will slowly make more and more demanding tributes from you. This will keep increasing until you declare your independence.
This game will take you back to the moment of American conception, right up to the fight for independence, so you can witness the story in your own way. What better game to play to get you in the mood for Thanksgiving?
This is the first expansion to the world renowned, Age of Empires III. The expansion is based around Native American civilizations. You get vastly different units, supports, and improvements that are focused on Native American culture. There are 16 tribes within this expansion including the Sioux, Iroquois, Cheyenne, Apache, and Navajo. Each Native civilization has different unique technologies that are specific to that tribe.
This expansion offers you the option of focusing on an integral part of American culture and history — the Native American tribes. Without the help of the Native Americans, Thanksgiving may never have become the prominent holiday it has. Beginning to understand Native culture, even in a basic way, pays tribute to the wonderful people who showed undeniable kindness and integrity.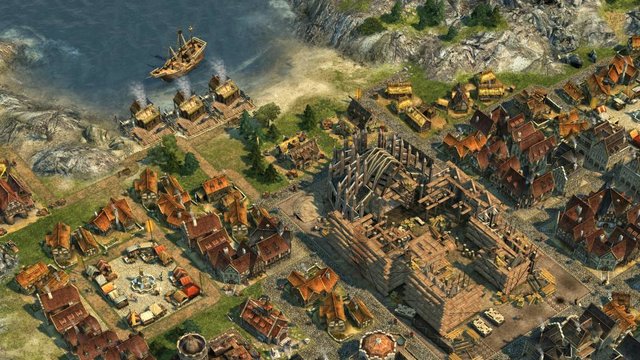 This installment in the strategy-based Total War focuses on the period of European growth and colonization. You choose an 18th century faction, with the goal to achieve domination over various countries and continents. Aah the sweet, deadly scent of Imperialism rears its head once again. The interesting aspect of this Total War installment is that is has a special campaign mode that purely focuses on the United States. This campaign starts from the settlement of Jamestown through to American Independence.
The United States campaign is especially fitting for your Thanksgiving festivities as it presents you with the very early history of America. Furthermore, this version of Total War was praised at the time of release for being one of the most sophisticated strategy games on the market. You can enjoy your Thanksgiving festivities along with a highly recommended game.
This browser-based game swept everyone up in a fervor when it was released. Town of Salem is highly addictive and if you win as one of the baddies, there is a huge sense of achievement. You can also purchase it on Steam if you want to add it to your library. My greatest moment was being in the Mafia three times in a row and winching each time, some of the same people carried over into each game so it was incredibly entertaining.
We chose Town of Salem because it's incredibly easy to pick up and get to grips with, without having to spend any money. Furthermore, all the characters are dressed up in period clothing, giving you a Thanksgiving-esque vibe and preparing you for the joys of the holiday. Hopefully you won't have to re-enact the game at your Thanksgiving dinner.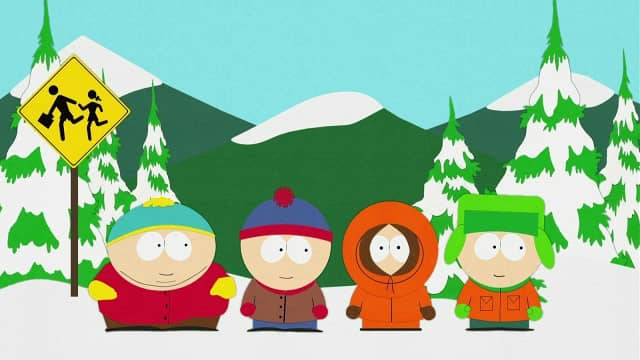 The popularity of The Stick of Truth and The Fractured But Whole can't be understated, but what you may not know, is that there was a South Park game released way back in 1998 for the N64, PC, and PS1. If you own any of these platforms, including the PS2 as it's backwards compatible, then you can play this game for only $6.99!
South Park is a first-person shooter that sees you facing off against a variety of enemies from the TV show after a comet crashes into Earth. You mostly deal with rabid mutant turkeys that you must destroy after they run rampant through the town of South Park. Considering that Thanksgiving is normally celebrated with turkey, this is the perfect game to get you in the holiday spirit.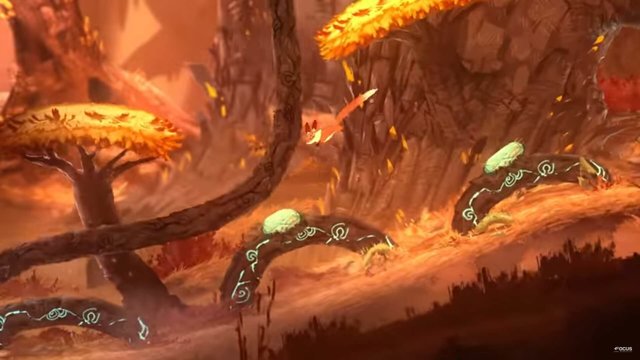 Seasons After Fall is a visually stunning game that allows the player to traverse the world through its different seasons. Your ultimate goal is to reunite the lost spirits of each season. You start in fall, running around as an adorable fox in a beautifully crafted, platforming environment.
The colors are vivid and the landscapes are incredibly diverse. The artwork is so incredible that you'll feel as though the magic of the seasons is with you in your home. This will undoubtedly prepare you for Thanksgiving.
~
Those were some of the best Thanksgiving games to play over the holiday this year. Have you got any favorite games you enjoy playing over Thanksgiving or think that we've left something glaring off our list? Let us know in the comments.
About the author