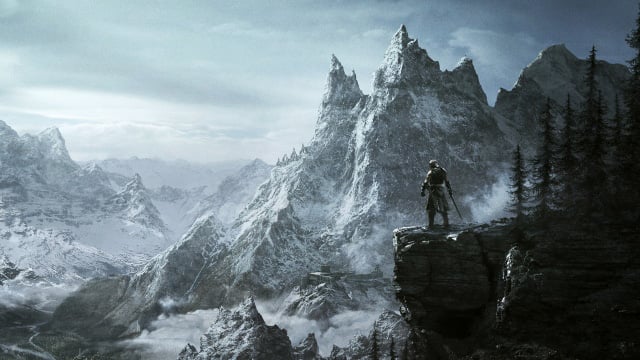 Video games can do anything -- they can transport you to the times and places that are out of reach in real life. Soon the winter holidays begin, and many gamers wish to experience that special winter chill without leaving their homes.
It's not too difficult to recreate weather effects in the game, but only a handful actually managed to create a proper winter atmosphere.
Here are some of the best games that will immerse you into the coldest season of the year, and make your holidays much more enjoyable.
---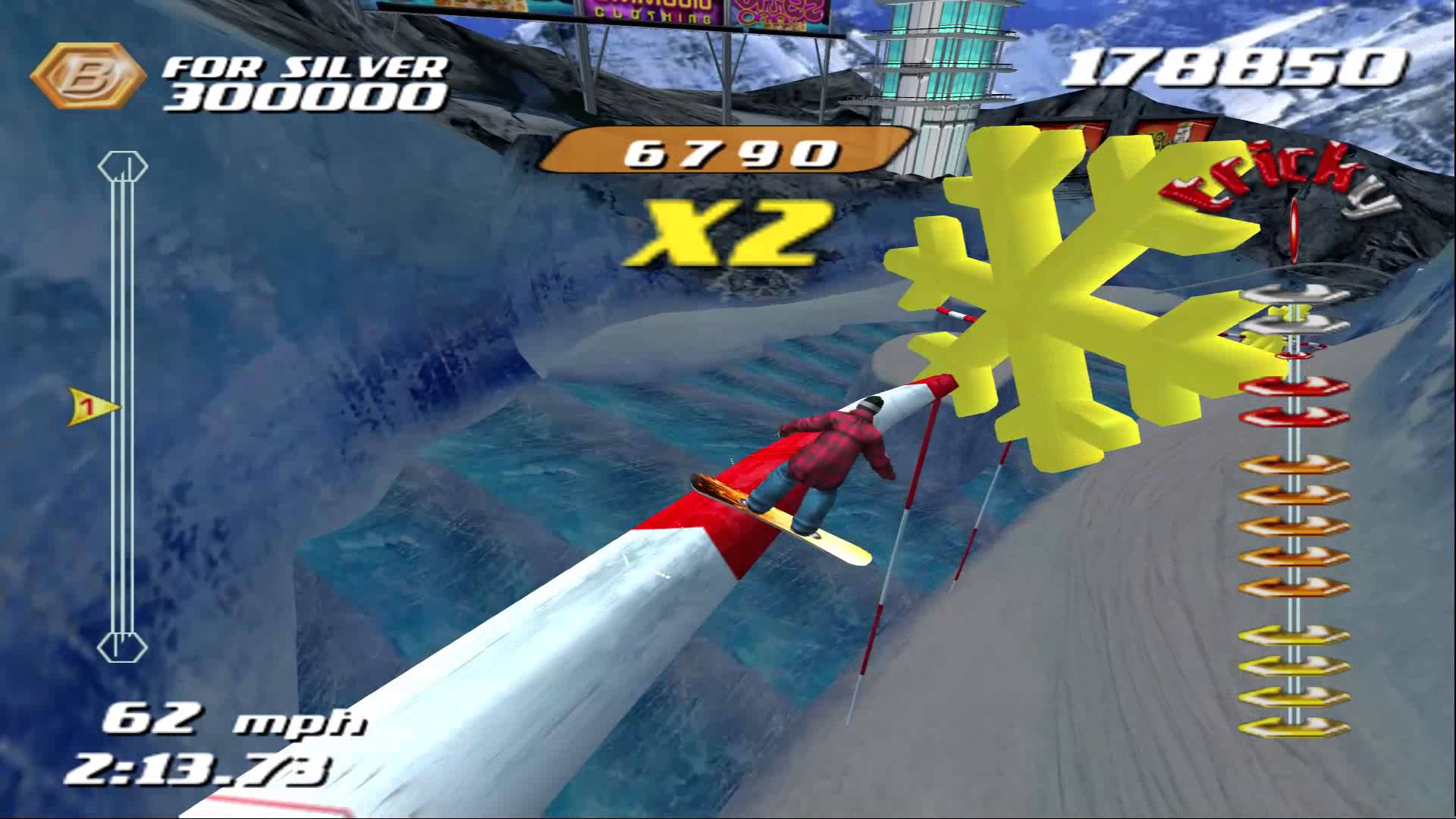 SSX Tricky
Now is the best time to remember the best snowboarding game of all time -- SSX Tricky. This was a special game that was available on PlayStation 2, GameCube and Xbox consoles and garnered universal acclaim on all these platforms.
SSX Tricky was a sequel to the first SSX game, which added a system of Uber moves that could be performed during a boarding match. If you managed to perform six consecutive Uber moves, then you would be given an infinite boost until the end of the match.
This mechanics were so interactive and fun that it couldn't possibly be topped by any other game in the same genre. On top of that you get to see some incredibly designed tracks covered with ice and snow that turn the game into a true winter sports experience.
If you can't find a way to play this game today, then head to the next slide for a reboot of the SSX series.
---
SSX (Snowboard Supercross)
The famous snowboarding series was rebooted in 2012 and featured real locations instead of the fictional ones from the previous games. One of the best tracks is obviously Alaska -- the kingdom of winter that is perfect for snowboarding challenges.
One thing you immediately notice when playing the new SSX is the vastly improved physics of movements. If this game will ever be available for VR, we all ought to try this out -- it would simply be amazing. However, even on the typical TV screen the game looks and feels astonishing.
Every location has lots of secret tracks and you also have access to some great snowboarding equipment. For example, you can wear a special body armor that protects your character from the rocks and trees; the coolest of them must be the wingsuit that allows you to cover huge gaps in the air; etc.
All in all, SSX managed to reinvent itself in this new reboot and you should check it out this winter.
---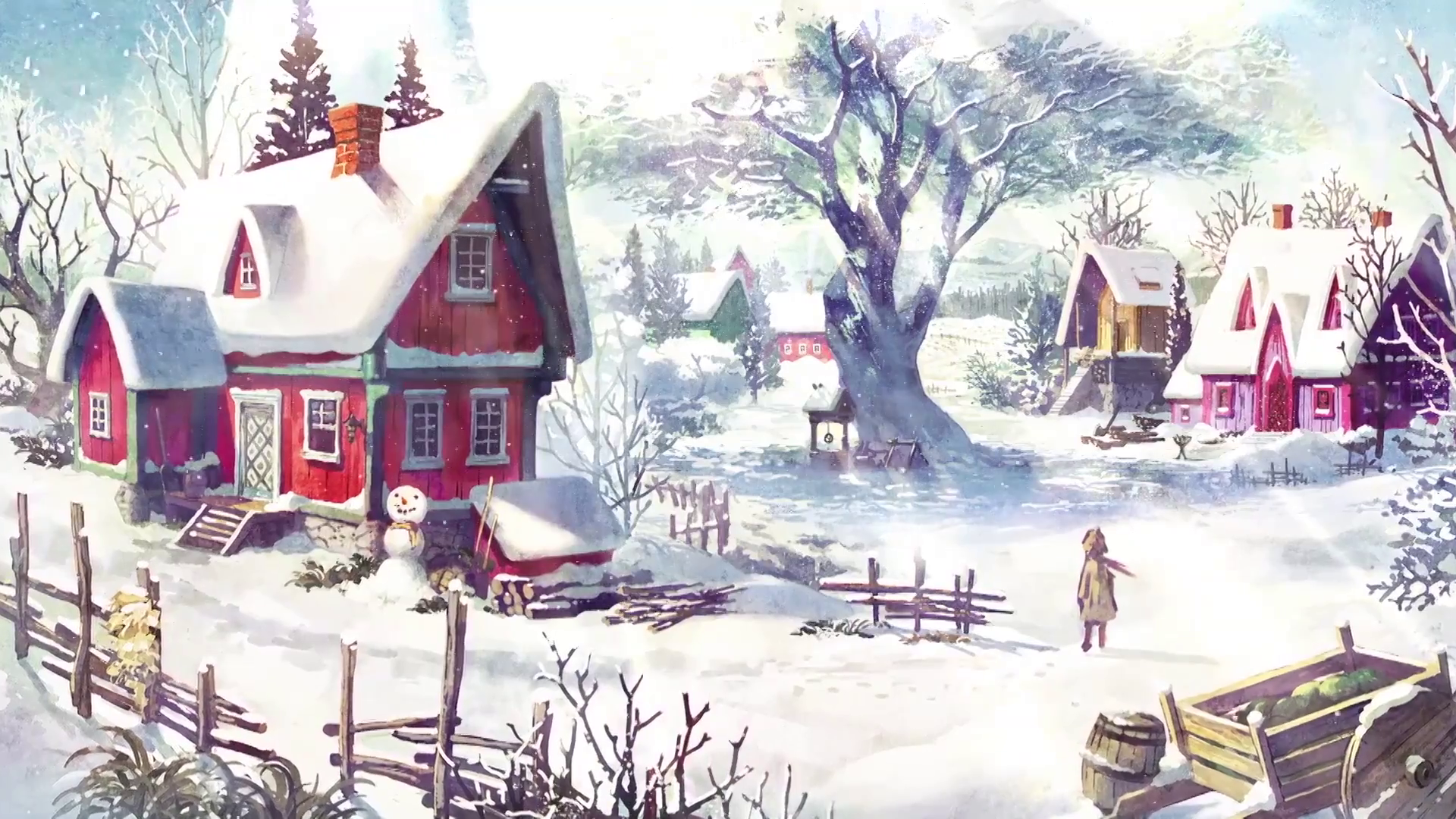 I am Setsuna
If you don't like to play sports video games, then here is something you might like more. I am Setsuna is an original IP from Square Enix' Tokyo RPG Factory branch, that was created to revive the classical JRPG style of games.
If you liked Chrono Trigger, then you will definitely enjoy I am Setsuna. The game looks very cute and charming and the perpetual winter environment perfectly underlines the story. Almost all locations are generously covered with the fluffiest snow, and you can almost feel the cool breeze coming from your monitor.
The combat utilizes an Active Time Battle system that so many RPG fans have been craving to see in the recent titles. This is a rare gem that respects the origins of the genre and should not be missed.
---
Until Dawn
The horror genre has always been more about a good story rather than scary monsters. Until Dawn is that kind of game -- it knows how to scare, and all the events take place in a remote snowy area. Setting the events of the game during winter time was a proper decision, since it's much harder to run away from a maniac-killer through the thick of the snow-covered forest.
The game is very cinematic and the camera explores areas just as if it was a movie. The motion capture is one of the best you will ever see, and the actors are actually doing a great job expressing their emotions. The level of interactive drama is always high and it makes up for one of the best games in the recent years.
---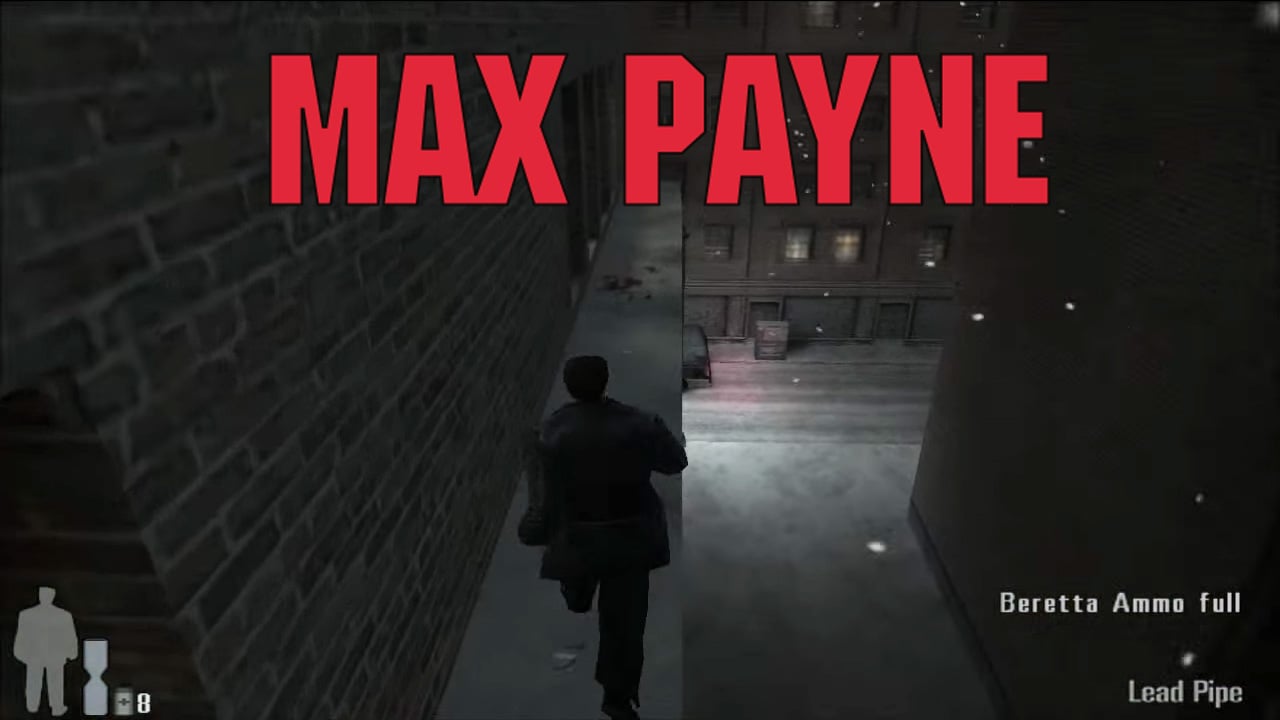 Max Payne
Snow storm, steamy pipes, fire, explosions, bullets in slow motion -- all this is Max Payne, one of the best action games ever created. The setting and the story made this title into one of the most beloved among the gamers.
If you have an opportunity to replay the very first Max Payne, then do so. The graphics may look a bit outdated today, but hopefully, the sense of nostalgia will help you see right through those flaws, which mind you, weren't flaws at all, when the game was released back in 2001.
---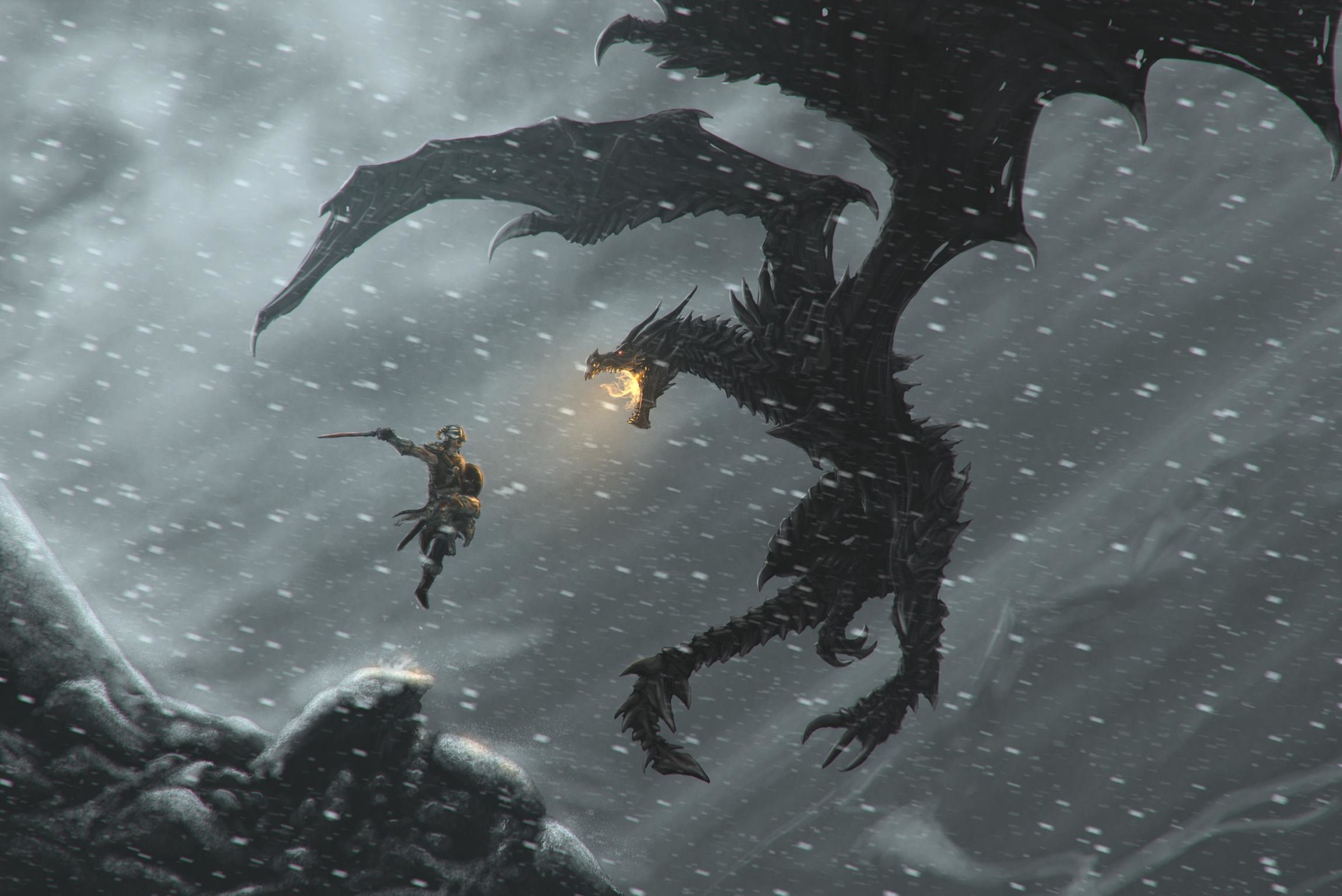 The Elder Scrolls V: Skyrim
Everybody knows what Skyrim is and what it can offer. This game probably has the most furious snowstorms of them all. If you want to experience a true Skyrim winter, all you need to do is get up as high as the highest peaks and watch heavy clouds shower everything around with thick layers of snow.
It always looks amazing and if you do become tired of the fury of the Skyrim winter, you can always go back down into the sunny valleys. That's the beauty of this game -- the world is so vast that you can never actually get bored of it.
---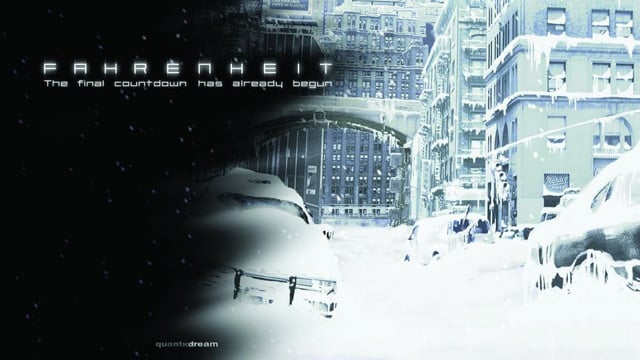 Fahrenheit
Fahrenheit from Quantic Dream is a very unusual game made in a classical noir style, and takes place in the snowy New York City. If you like the atmosphere of Max Payne, then you will definitely enjoy the world of Fahrenheit, as they are almost identical. The city is a freezing hell that almost feels post-apocalyptic, but that's just the initial feeling of the severe New York winter.
This was the second attempt of David Cage in creating a cinematic video game that had the potential to revolutionize the stale industry, in which it did succeed to a certain extent. On the other hand, if you can't stand the outdated graphics, then check out the remastered version that has significantly improved the visual side of this great game.
---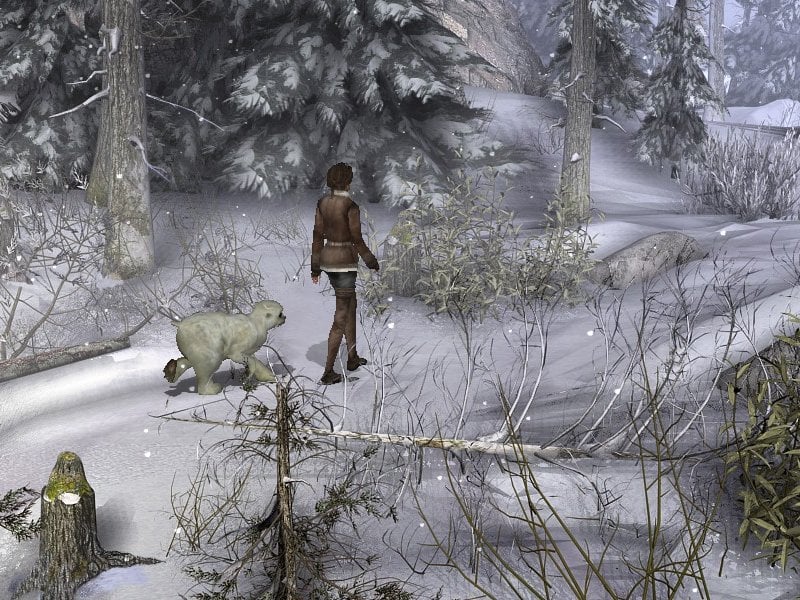 Syberia
This cult adventure game from the Belgian comic book writer Benoit Sokal is preparing to become a trilogy. So before the third installment of the series gets an official release, this winter would be an excellent time to replay the first two parts. Both games take you to the coldest part of the world -- the Russian Syberia, full of icy caves and wild forests.
Syberia has a fantastic story taking place in the bizarre world of automata with its own peculiar atmosphere. Lately the game has become available for mobile devices, so you don't even have to access your PC or console to play this great game.
---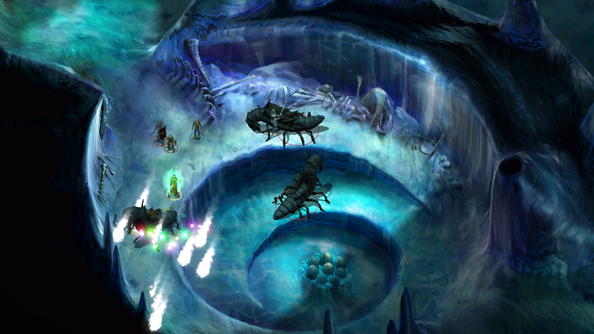 Icewind Dale: Heart of Winter
If you've never heard of Icewind Dale, then think of it as a clone of Baldur's Gate that is set amidst a frozen world. This is a classical RPG game that tells a story of a few wanderers trying to get into the very heart of winter in order to fight an Ice Dragon.
On top of the really snowy and icy locations you get to see a number of typical towns and taverns that accommodate groups of drunken elves. Icewind Dale: Heart of Winter, despite its cold title, is actually a very heartwarming expansion that will keep you engaged during these long winter nights.
---
Batman: Arkham Origins
Gotham is almost exclusively depicted as this very dark and gloomy city, and even winter holidays bring no joy to its citizens that are being constantly terrorized by a bunch of maniacs. This kind of atmosphere perfectly fits the series of games about Batman.
Of all other games in the DC lineup, Arkham Origins has one of the most fascinating winters. This was possible due to the APEX Turbulence technology, that allows some truly innovative weather effects, especially snow, to be created.
Although, Origins is considered to be the weakest game in the Arkham series, it is still pretty solid, so give it a go.
---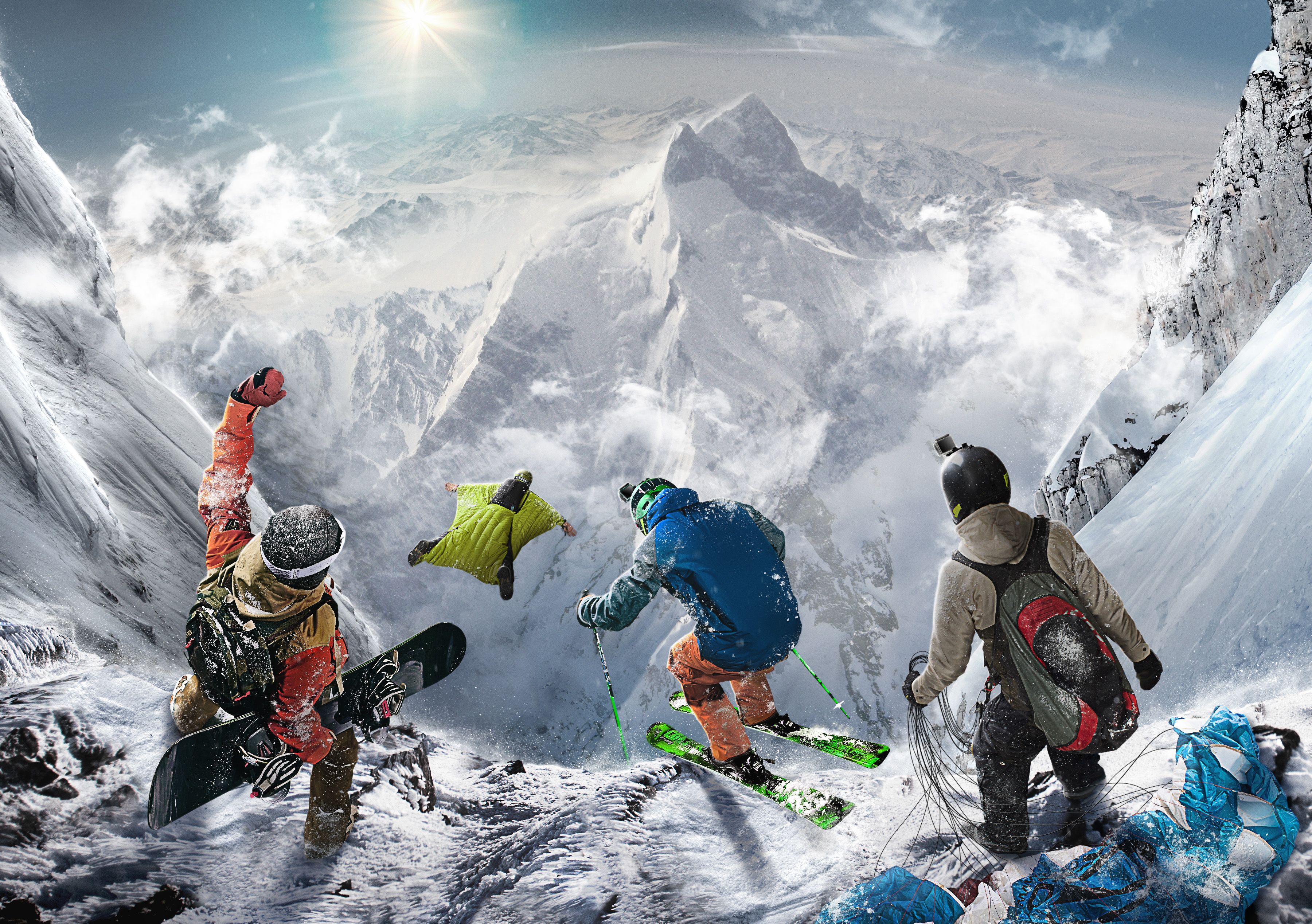 Steep
And here is something completely new for you -- Steep, a fresh snowboarding title from Ubisoft. Currently, the game is being tested in a beta stage, and will be officially released on December 2, 2016.
Steep is an extreme sports game set in an open world with a strong multiplayer component. This new approach will allow players from all over the globe to inhabit the same open locations engaging in various sports activities simultaneously. The most interesting aspect of Steep is the match recording system that will allow you to replay your activities, make screenshots and even share players' experience data over social networks.
A few older mechanics, such as the tricks system, also make a comeback, including the famous Alaska track that is such a fantastic winter location, so if you have been a fan of the SSX series before, you should definitely check out this new game from Ubisoft.
What other winter-themed video games would you like to see mentioned? Share them in the comments section.