You're sitting at work, droning away at some report that you've got to get done by five sharp. You look around your workspace and realize it's extremely dull. You think to yourself, "Boy, I wish I was back at home shooting down some ghouls or slaying some griffins. A nice round of Overwatch would be nice right now. If only there was some way I could subtly let my co-workers know that I'd rather be gaming right now."
Fear not, for this guide is here to aid you in this trying time!
That's right folks, it's that time of year again, where we buy gifts for people in an attempt to bring them an ounce joy in this cruel, cruel world. This guide is for the working gamer. With these gifts, you will be able adorn your desks with items to let those co-workers know that you'd rather be at home gaming.
---
Pop Funko Vinyl Figures
Price: $10.99/figure and up
Where to buy: Walmart, Target, Walgreens, GameStop and just about anywhere that sells toys.
Rating: 3.75/5
I have an unhealthy addiction to these little things. There is currently a small horde of them on the top shelf of my desk watching over me. I have figures from a wide range of different games like Bioshock, Fallout 3, Fallout 4 and Overwatch. They are just so cute and great little things to let people know where your true allegiances lie. Be careful, though: What will start as a small collection could very well grow into an exponentially large one overnight.
---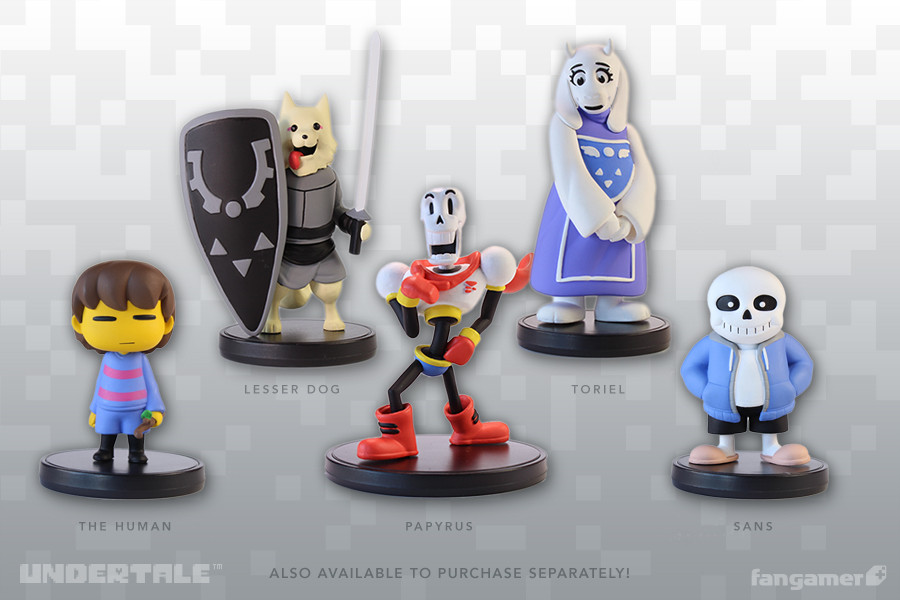 Undertale Little Buddies Figures
Price: $15/figure, $70/set
Where to buy: Fangamer (Series 1 Set, Series 2 Set)
Rating: 4/5
Last year, I fell in love with Undertale. Everything about the game just spoke to me, and I've been recommending it to friends ever since. If you're like me, you have been trying to get more pieces of the game into your life in any way you can. Well, look no further because Fangamer has you covered.

These little figures are absolutely adorable and are a welcome sight on any gamer's desk. Currently, two sets of the figures are available, and you can buy each figure separately if you choose.
---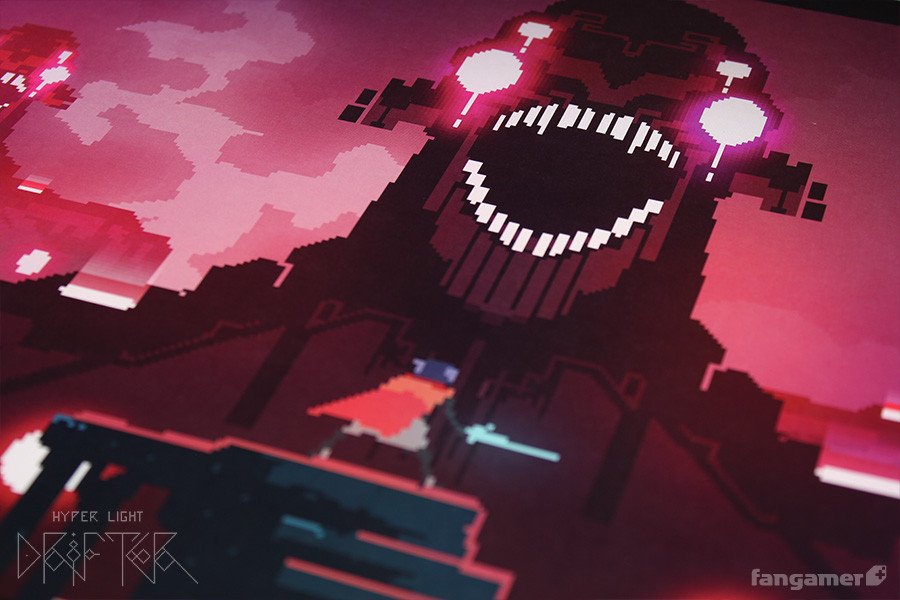 Killer Gaming Posters
Price: $8 and up
Where to buy: Fangamer
Rating: 5/5
Does your workspace look like an asylum cell? Are the white walls closing in around you? If so, Fangamer is here to save the day once more. Their poster shop has some of the coolest posters from a wide range of games. From Metroid to Earthbound and beyond, Fangamer's got the art you need.
---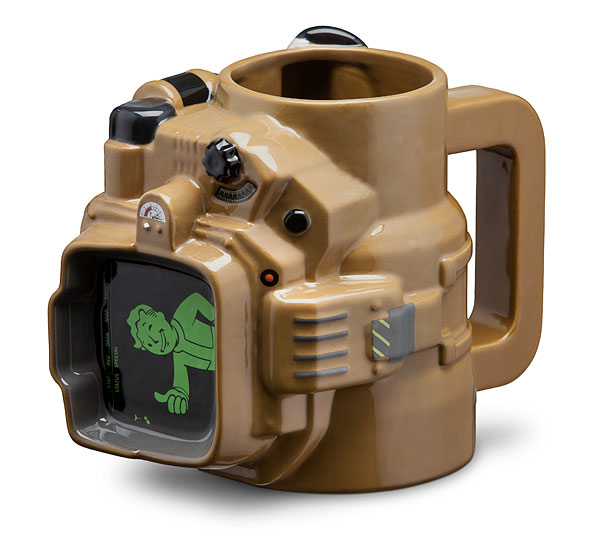 Fallout 4 Pip-Boy Coffee Mug
Price: $19.99
Where to buy: ThinkGeek
Rating: 4/5
If you're anything like me, you don't run well in the morning without that black ambrosia we call coffee. But how do you let your fellow co-workers know that you would rather be out in the wasteland slaying super mutants than sitting in your cubicle? This mug, that's how.
---
Overwatch Glass Water Bottle
Price: $15
Where to buy: Blizzard Store
Rating: 4.5/5
I've heard it said that the world could always use more heroes, but even heroes need to hydrate. Thankfully, this awesome Overwatch water bottle can help you out. This rad water bottle holds 11.4oz of liquid and looks sick as hell. If you're wanting to show off that you're quite the sharpshooter as McRee or can give everybody the heals as Mercy, this is the liquid holding vessel for you.
---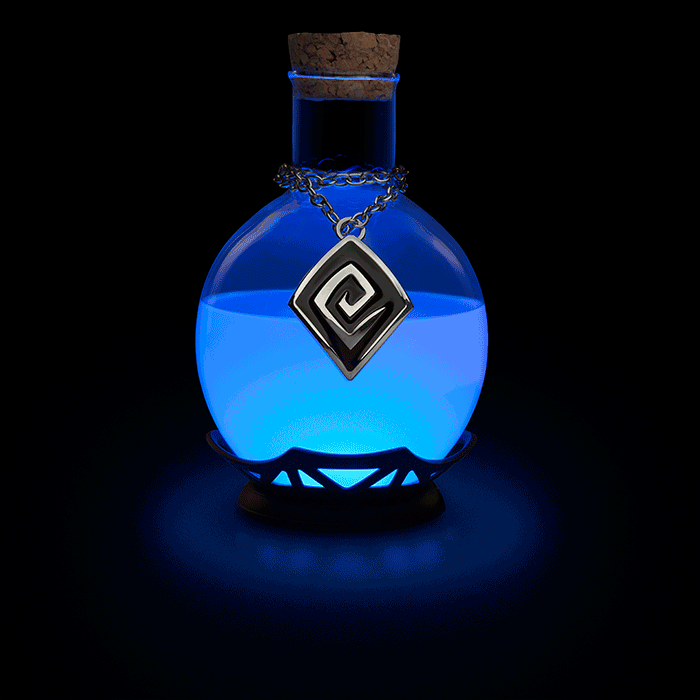 LED Potion Desk Lamp
Price: $44.99
Where to buy: ThinkGeek
Rating: 3/5
Potions are commonplace in our world, aren't they? They heal us, they restore our stamina and on occasion, they allow us to breathe fire. With this handy little lamp on your desk, you can brighten up that corporate dungeon with new life.
---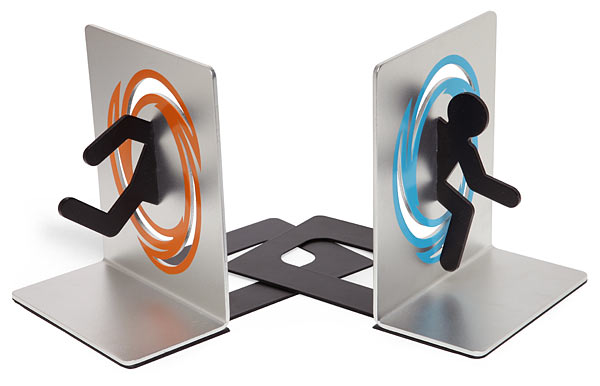 Portal Bookends
Price: $29.99
Where to buy: ThinkGeek
Rating: 5/5
Is your desk cluttered with binders and books? Do you wish that you had something to organize them? Then these are the bookends for you. Portal is one of the most beloved games in recent years. These are the perfect fit for any gamer's desk.
---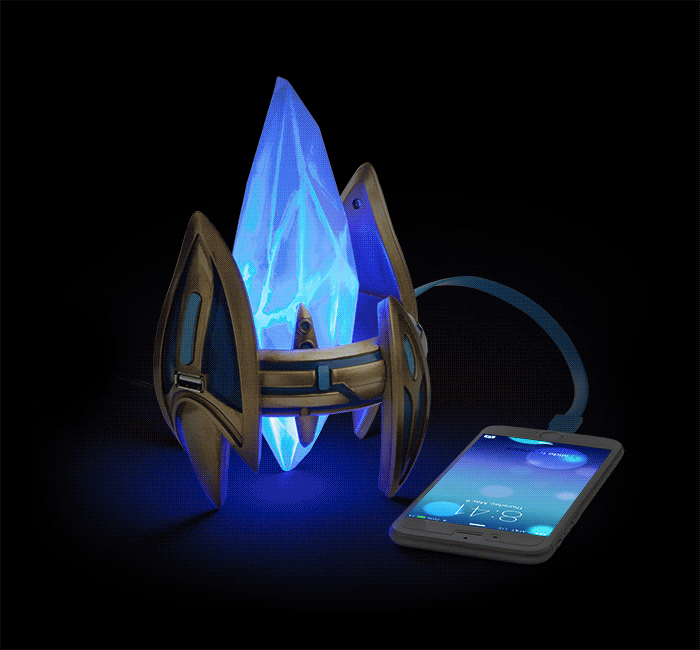 Starcraft Protoss Pylon USB Charger
Price: $39.99
Where to buy: ThinkGeek
Rating 4/5
Let me preface this that I am not an avid player of StarCraft, but this thing looks awesome, right? This charger provides 2.1 amps of power between two USB charging ports. If you're one to spend hours at a time trying to get more actions per minute, this is the gift for you.
---
Dark Souls Mimic Chest Plush
Price: $45
Where to buy: Etsy
Rating: 5/5
These little guys can be some of the worst things in Dark Souls, but here they make for absolutely adorable little plushies. Look at the little monster! It's so darn cute!
---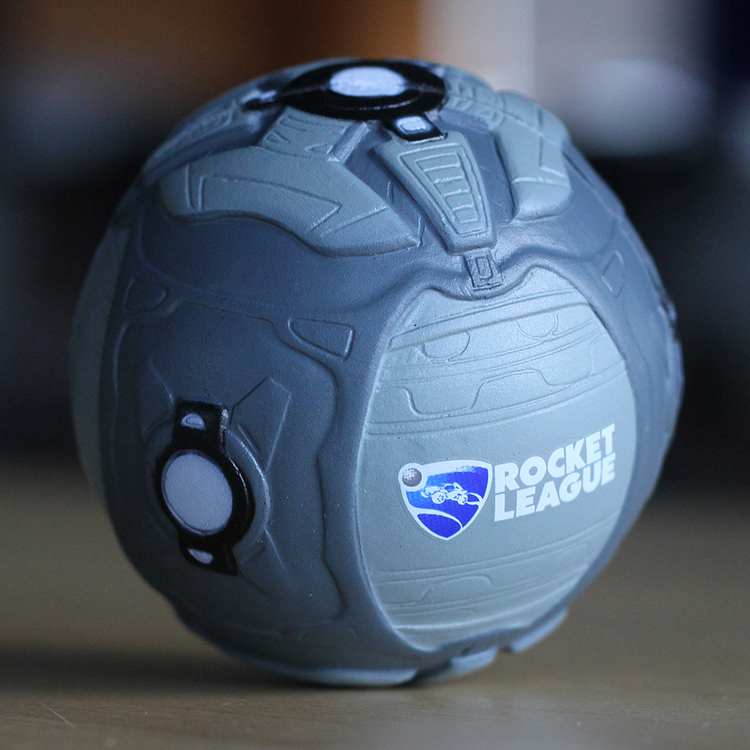 Rocket League Stressball
Price: $8
Where to buy: Rocket League Official Store
Rating 3/5
Work is stressful. Everybody knows it. Luckily, with this Rocket League stressball, you have something that can diffuse any of anger that may build up throughout the day. Just squeeze this little guy and think about getting that sick goal that you've always dreamt about.