Sometimes people love gaming so much that they decide to make tributes to their favourite character, game, or even console. And it's no exception for those who love to crochet. The crochet world is full of tributes and game-inspired designs. It's been hard to pick just a handful of yarny creations to show you, but I've managed to narrow it down to a few awesome creations.
1. Minecraft Blanket
Minecraft
This incredible piece was made by Crafty Ridge Designs. It's the perfect partnership – Minecraft and crochet! I think my favorite block on this blanket is either Enderman or MooShroom.
2. Umbrella Corp Pillow
Resident Evil
Who would have thought that a game such as Resident Evil could inspire someone to make something out of yarn?! Well, that is exactly what happened with KristinaCrochet — and the result is fantastic!
3. Five Nights at Freddy's Amigurumi toys
Five Nights at Freddy's
Here we have Freddy, Bonnie, Chica and Foxy from the twisted Five Nights at Freddy's, and they have never been cuter! They come from the mind of Deviant artist MilesofCrochet.
4. Haunter hat and scarf set
Pokémon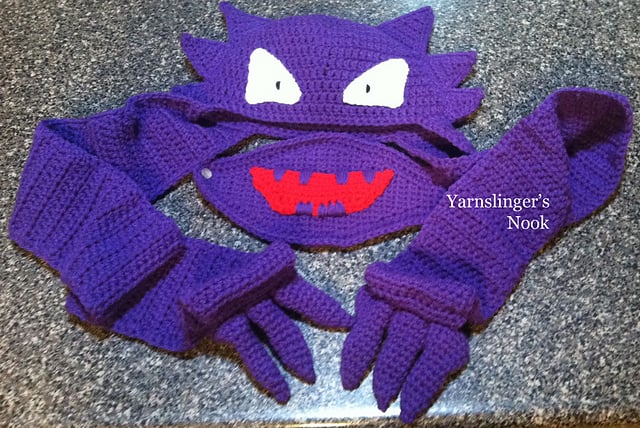 Even if you don't catch 'em all, at least with this snazzy hat and scarf set from Yarnslinger's Nook, you aren't gonna catch a cold. If Haunter isn't your style, who would you like to dress up warm as?
5. Amigurumi Kirby
Kirby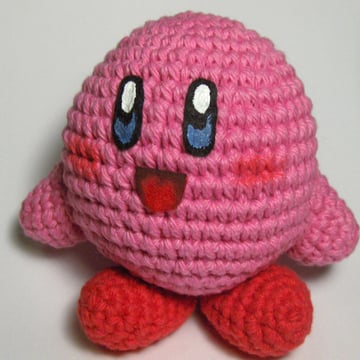 Any fan of Kirby would be over the moon after receiving this little dude as a gift. Created by Nerdigurumi, they have caught all of Kirby's cuteness in this creation.
6. 2DS Pokéball cover
Pokémon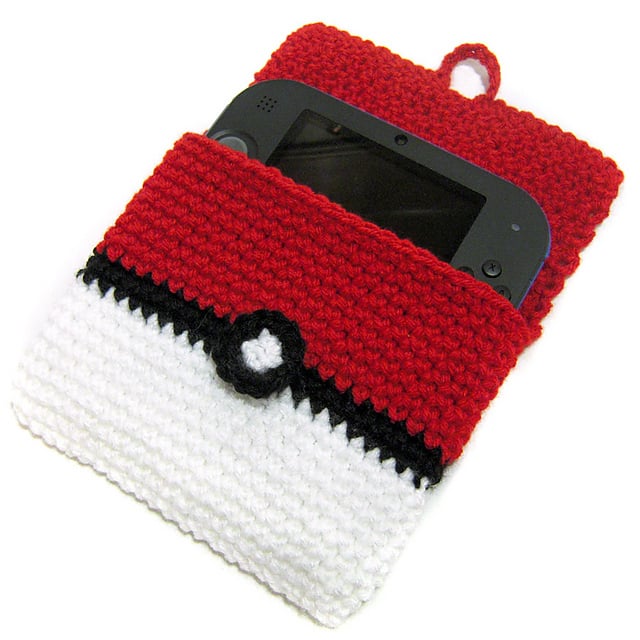 We don't want our handheld consoles getting scratched or mucky, do we? Icrochetthings must have felt the same way when she created this awesome cover. Obviously, it doesn't have to be just for your 2DS. You could use it to store anything that would fit (3DS maybe?).
7. Triforce Fingerless Mittens
Zelda
Level Up Nerd Apparel really got it right when they designed these Triforce fingerless mittens. Any Zelda fan would love these!
8. NES Controller Blanket
Nintendo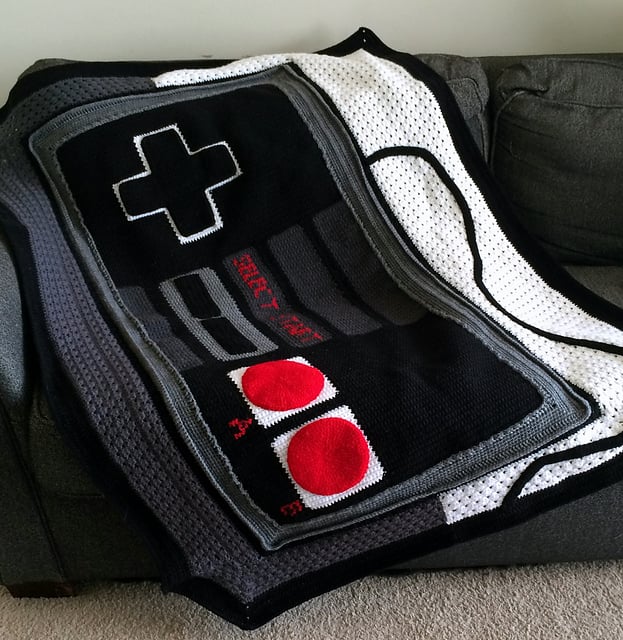 For the retro fans among us, I give you this NES Controller blanket created by My Victoria Rose. I can't believe how incredible it is! They even included the wire. Great detail!
9. Wheatley
Portal 2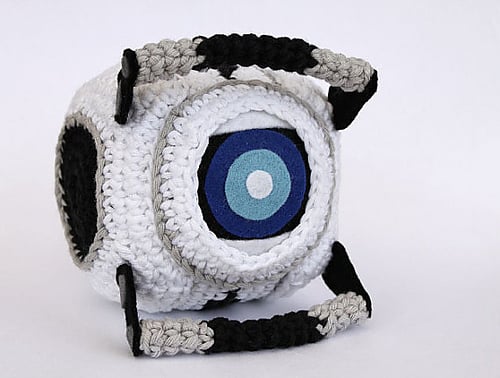 Wasn't Wheatley great? Even though he did nearly ruin everything. Gemugurumi's yarny recreation really is lovely. It's a spitting image!
10. Little Sister doll
BioShock 2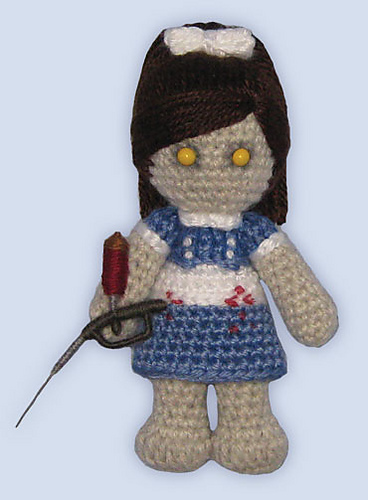 This is a pretty creepy doll — made even more so due to the fact that she is holding an ADAM needle. Shady Creations has made this amazing Little Sister from BioShock 2, and it really captures them in all their gloom.
These are just a tiny proportion of crocheted game-inspired creations out there. Is you could have something made out of yarn from your favorite game, what would it be?
About the author