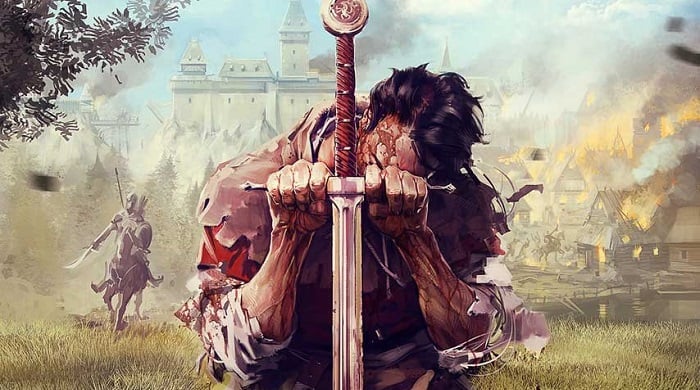 I've already made a list here on Gameskinny about my most anticipated Japanese RPG's for 2017 and I've wanted to follow on from that with another list for the Western RPG, as I enjoy both approaches to the role playing game genre equally.
I have a huge love for Western RPG's from the open worlds, to refining your character's stats in order to perfect your sword wielding warrior or your spell casting wizard.
Much like the JRPG there is are a lot of games to get excited for in terms of quality and variety in 2017 -- so without further ado are my list of of of most anticipated Western RPG's.
---
Divinity: Original Sin 2
Platforms: PlayStation 4/Xbox One/PC
Release Date: TBA
I have really enjoyed the Divinity series over the years with underrated DIvinity: Dragon Knight Saga to the modernised CRPG stylings of Divinity: Original Sin.
Funded by Kickstarter, Original Sin, received high praise for its challenging yet exciting gameplay mechanics, beautiful world and its story. The sequel looks to be following in the same footsteps as its predecessors.
---
Torment: Tides of Numenera
Platforms: PlayStation 4/Xbox One/PC
Release Date: 28th of February 2017
Torment: Tides of Numenera is considered a spiritual sequel to the critically acclaimed Planescape: Torment. Only licensing issues put a stop to the game being a full sequel but much of the original development team will be returning for this game, including the composer.
The game is using the same classical CRPG stylings of the original title and is looking very promising with a talented team of developers and writers behind the game. With Divinity and now Torment the classical CRPG has seen a lot of new life lately and is successfully finding a new home on consoles too.
---
Horizon Zero Dawn
Platform: Playstation 4
Release Date: North America 28th of February EU 1st of March 2017
An open world RPG, and a first of its kind from Guerilla Games -- the developers of the Killzone series -- it's a complete deviation from the first person and mostly linear shooters we've seen in the past from the studio.
It's post-apocalyptic land is ruled and roamed over by robotic, mechanical creatures of varying sizes. You have the ability to take the creatures down in a variety of ways from combat to hacking.
It's looking like brave new direction from the studio, with absolutely stunning visuals -- as expected -- and a really appealing art design, the outlook is looking good for this promising new title.
---
The Surge
Platforms: PlayStation 4/Xbox One/PC
Release Date May 2017
The Surge is coming from Deck 13 Interactive, the studios who brought us the flawed but underrated Dark Souls-alike Lords Of The Fallen, and much like its predecessor, it follows a similar gameplay formula and is promising to expand on it.
It's set in a dystopian future in the aftermath of a technological disaster. It's a world populated by robots, non-humans and surviving humans. The protagonist is not a warrior or soldier but is connected to an exoskeleton that you will be able to upgrade and craft to your liking.
If the developers can learn from the flaws of Lords Of The Fallen -- which in my view was a good game with a really solid combat system that had just a few flaws that held it back from being great. With a new setting and a new premise there's an opportunity for Deck 13 to do great things with this new IP.
---
Kingdom Come: Deliverance
Platforms: PlayStation 4/Xbox One/PC
Release Date: TBA 2017
Kingdom Come: Deliverance has been in development for a while but now that the developers have signed a publishing deal with Koch Media's publishing division Deep Silver, the release is looking for hopeful for a 2017 release date.
The game is an open world RPG much like Skyrim at first glance but this game is set in Bohemia 1403 with period accurate armor and clothing, it's also going to steeped in historical realism adapting real life events in history -- so no magic, dragons, elves and monsters. As much as I love the Tolkienesque setting in RPG's, being a bit of a history buff I've been hoping for a modern day RPG that was willing to go the historical medieval route.
The game puts you in the shoes of a blacksmith's son in a once peaceful mining town until it is raided and his whole family murdered. This puts the protagonist on a path of vengeance and an epic journey to bring peace to the Kingdom of Bohemia.
---
Mass Effect: Andromeda
Platforms PlayStation 4/Xbox One/PC
Being a huge Mass Effect fan I have high hopes for this game I feel it is one of the best and most intricately developed Sci-Fi universes in any form of media I have seen there's just so much lore and love that's gone into this series, it's ever expanding universe ranks up there the likes of mature Sci-Fi media and literature like Battlestar Galactica and The Expanse.
BioWare brought in a great team of experienced Sci-Fi writers for this game and the developers have promised a more open and expansive galaxy to explore with a more flexible class system that isn't locked into one style of gameplay through progression tree. Now the protagonist Ryder can have combat, tech, and biotic abilities all in one playthrough.
With everything set in place for this new space set adventure which is just weeks away -- at the time of writing -- and with level of talent available at BioWare it really does have the potential to Game of the Year material.
Which western RPGs are you most looking forward to you in 2017? Let me know in the comments below!