Ever thought about upgrading your gamer pad? Well here are some wicked cool decor ideas to help get your game cave to the next level!
You can click on any of the awesome item names below to find out where to purchase them or to get more information. Enjoy!
1. Star Trek Borg Cube Minifridge: Who doesn't get thirsty while gaming? Better have one of these on hand. No one wants to run to the kitchen in the middle of a mission.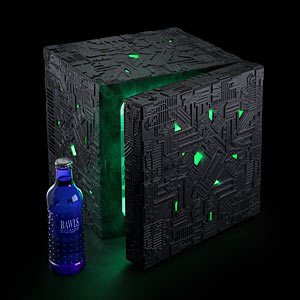 2. Doomsday Pendant Lamp: What's the best way to light your game cave? How about a doomsday device? I've always said, "who couldn't use a doomsday device in the living room?" This ceiling lamp's pieces are built to expand and close up when turned off and on.
3. Portal Mirrors: You've been battling all day – but now you have to switch to your suave non-PJ mode so you can go on your hot date. Check yourself out in these portal mirrors before you head out! Be sure to position them correctly or else you might find yourself stuck in the portal!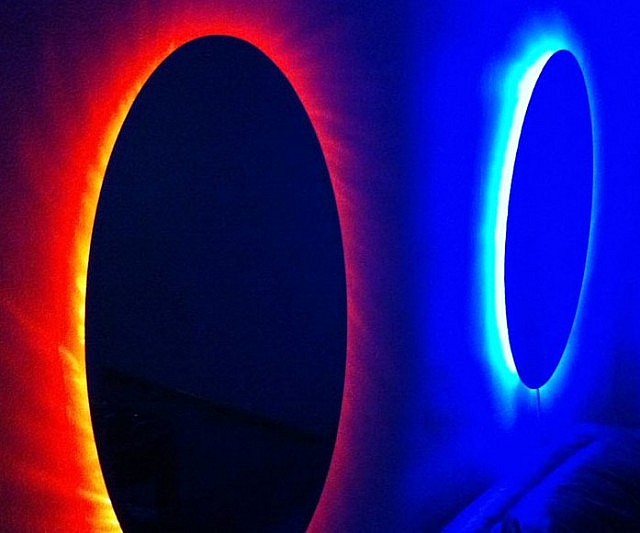 4. StarCraft Pylon Power Station: Running out of juice, for your phone? No problem. Just hook it up to the StarCraft station, and it'll be charged in no time. It even lights up, so you don't have to search for it at night, or when you've turned all the lights off, for a better gaming affect.
5. Fallout Wall Decal: In need of some wall decor? Can't go wrong with this accent. It'll definitely draw some eyes.

6. Heat Changing TARDIS Mug: The ultimate gaming pad is almost complete, so how about sitting back with a good ol' cup of joe with this mug that stands up to all expectations?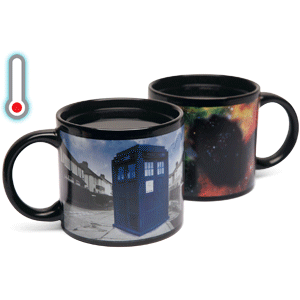 7. Geometric Furniture: When the local squad rolls in, they will need some swag accommodations. This should do just fine.
8. HOLHO: Looking to impress? How 'bout a personal hologram projector? This system is made to work with your smartphone or tablet. It either sits below or on top of your device and creates a hologram of your selected screen images.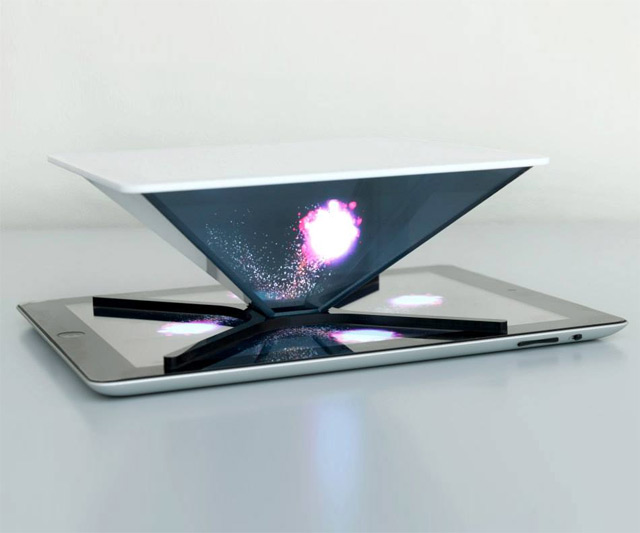 Now that I have covered some of the bases in fun ways to give your room a gamer friendly upgrade, I need to squeeze in some great gaming gear too!
9. Video Gaming Chair: This is definitely amongst the list of ultimate gaming chairs. This comes equipped with forward-facing speakers, wireless audio transmission, and is ergonomically designed for someone, not unlike myself, who will raid for hours or simply marathon their favorite series.
10. PlayStation VR: This one is brand new and open for pre-orders. Coming this October, PlayStation is releasing their virtual reality headset! This headset contains 3D audio and a 5.7″ display at 120 frames per second. You can read more about it on their web page linked in the item title or here: GameSkinny – PlayStation's Virtual Reality Headset Details.
That's it for now! If you have any other cool suggestions for a gamer pad let me know!
About the author