Video games (just like movies) tell elaborate stories, build characters and use dynamic effects and shots. It's an immersive medium and before long, you're emotionally invested. You're right there in the game. Dialogue is such an important part of said immersion and (again just like movies) video games have fired off some awesome and memorable one-liners/quotes. Most of the time they're generic action and dramatic one-liners but every now and then, a little piece of gold finds its way out…
With that said, here are some of the funniest one-liners and quotes that are sure to put a smirk on that face of yours!
Duke Nukem Forever
The Duke
*Looks in the mirror*

"DAMNNN, I look good…"
Don't deny it. Whenever any of us played as the Duke, our inner narcissist couldn't be kept down for long and a smile slowly creeped its way across your face. How could it not after hearing that line? Then again, now that I think of it, I laughed at A LOT of his one-liners…
Portal
Portal P.A Announcer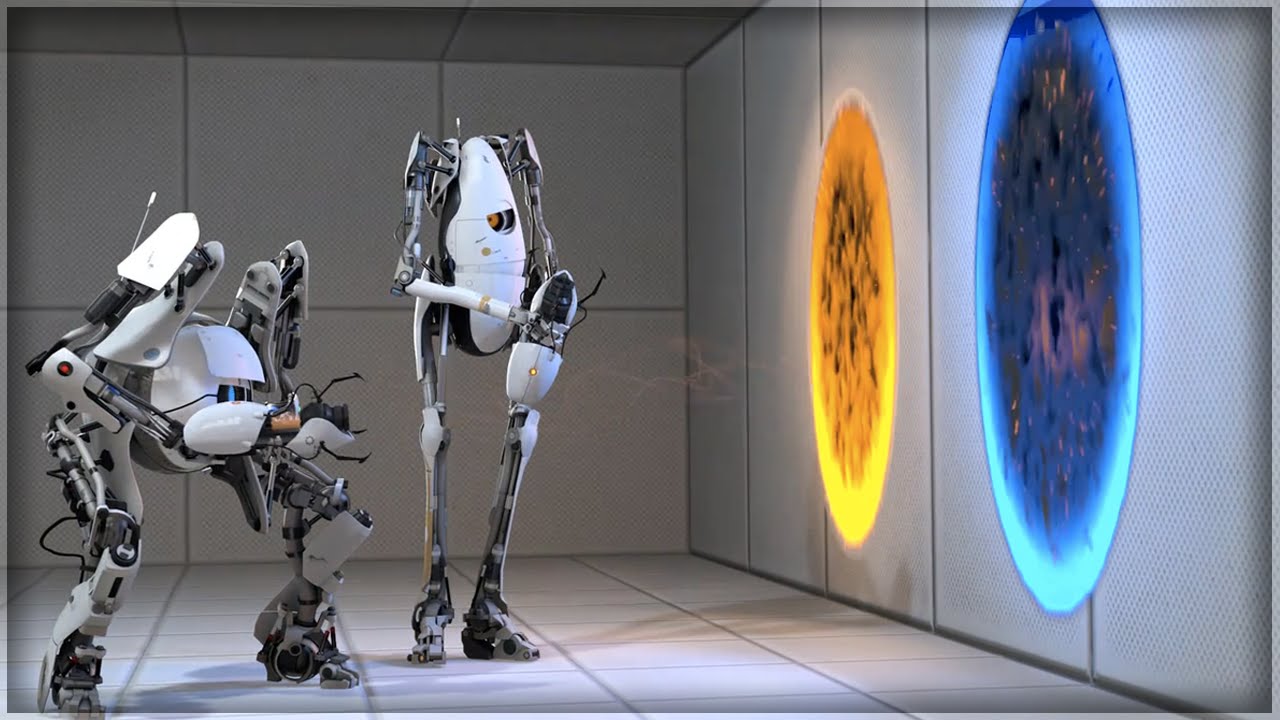 "If you need to go to the bathroom after this next series of tests, please let a test associate know because in all likelihood, whatever comes out of you is going to be cold. Only temporary so do not worry. If it persists for a week though, start worrying and come see us because that's not supposed to happen."
Portal is jam-packed with sarcastic and humorous quotes/one-liners. It was hard to narrow it down but the P.A Announcer made me smile first. While GlaDos always holds a place in my heart, she won't be seen on this list.
Assassin's Creed II
Ezio Auditore da Firenze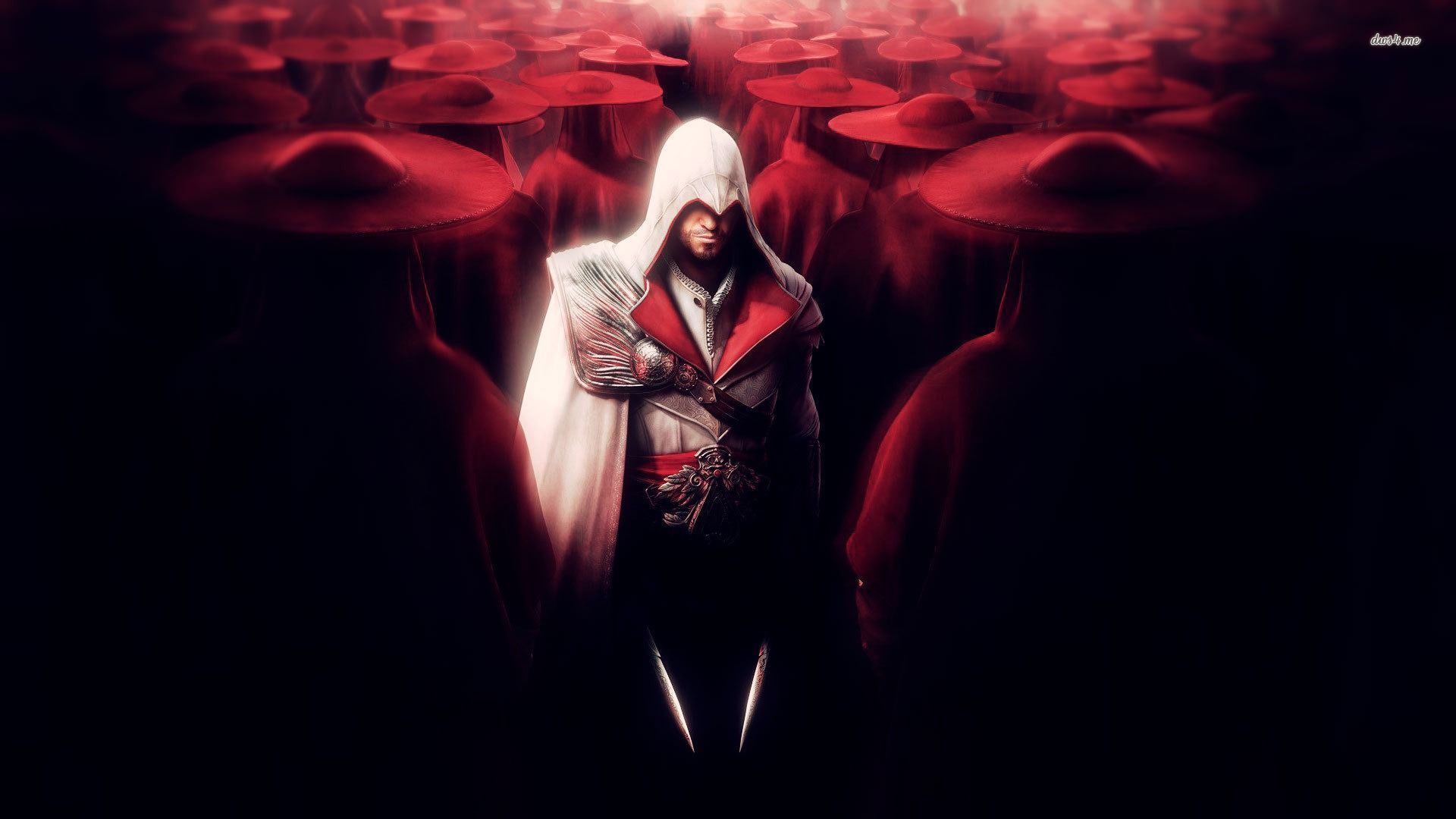 "Your sister seemed quite satisfied with the 'handling' I gave her earlier."
Ahhh, the good-old mum and sister jokes. For being as old as they are, still pack quite a punch when used. Seriously, it hurts. Just look at how easily the Pazzis are angered when Ezio uses the above line on them! Ubisoft know this too and young Ezio is a typical, "your mum" kinda guy…
Left 4 Dead
Zoe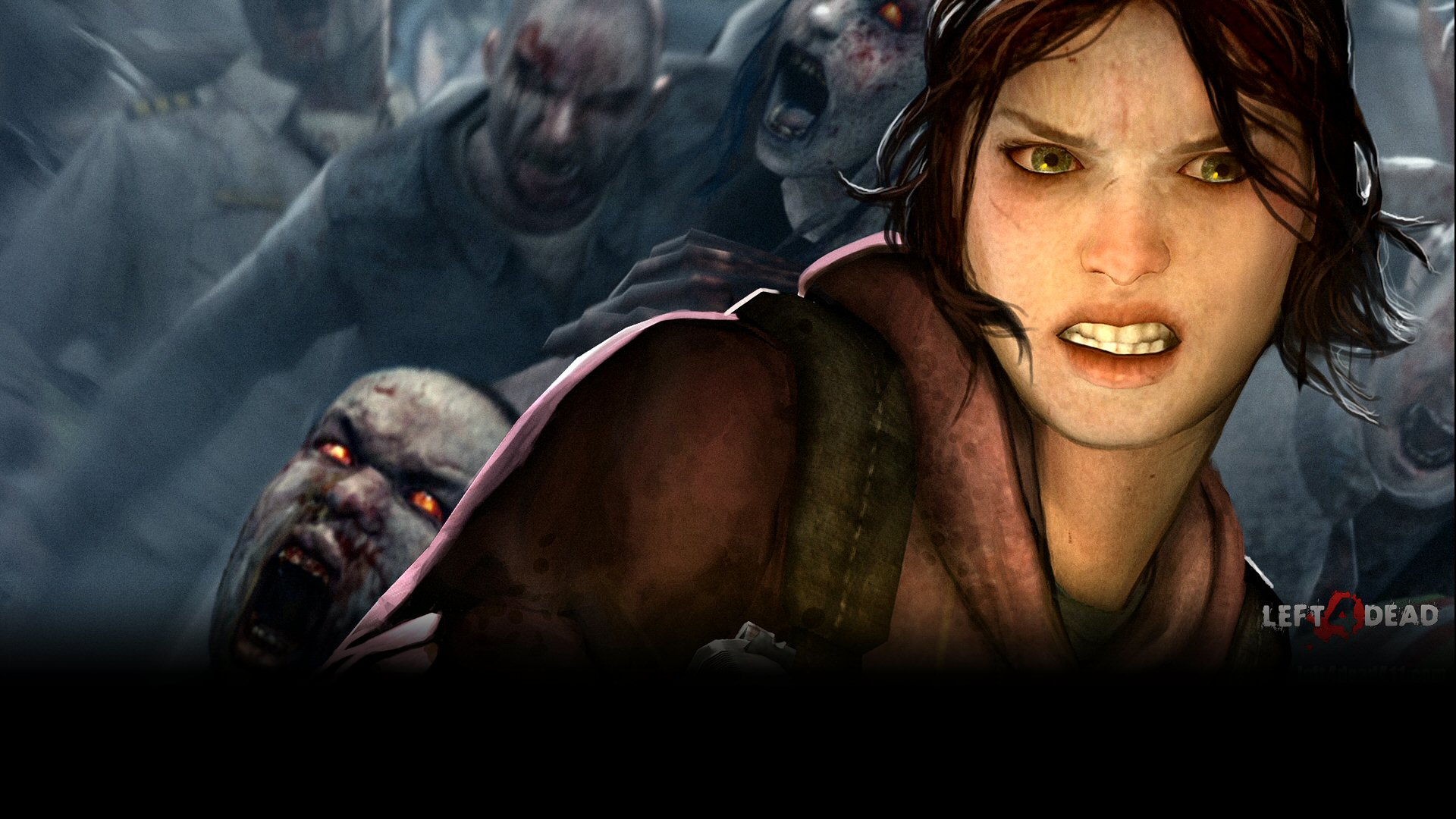 "Free copy paper? Sweet!"
What else could put your mind at ease when facing a zombie apocalypse? Guns? Water? Food? Defendable shelter? No! COPY PAPER! Left 4 Dead's Zoe shares STG's enthusiasm for the little things in a zombie apocalypse when she yells out her one-liner, in the copy room. Bless Zoe, you go girl.
Postal
Player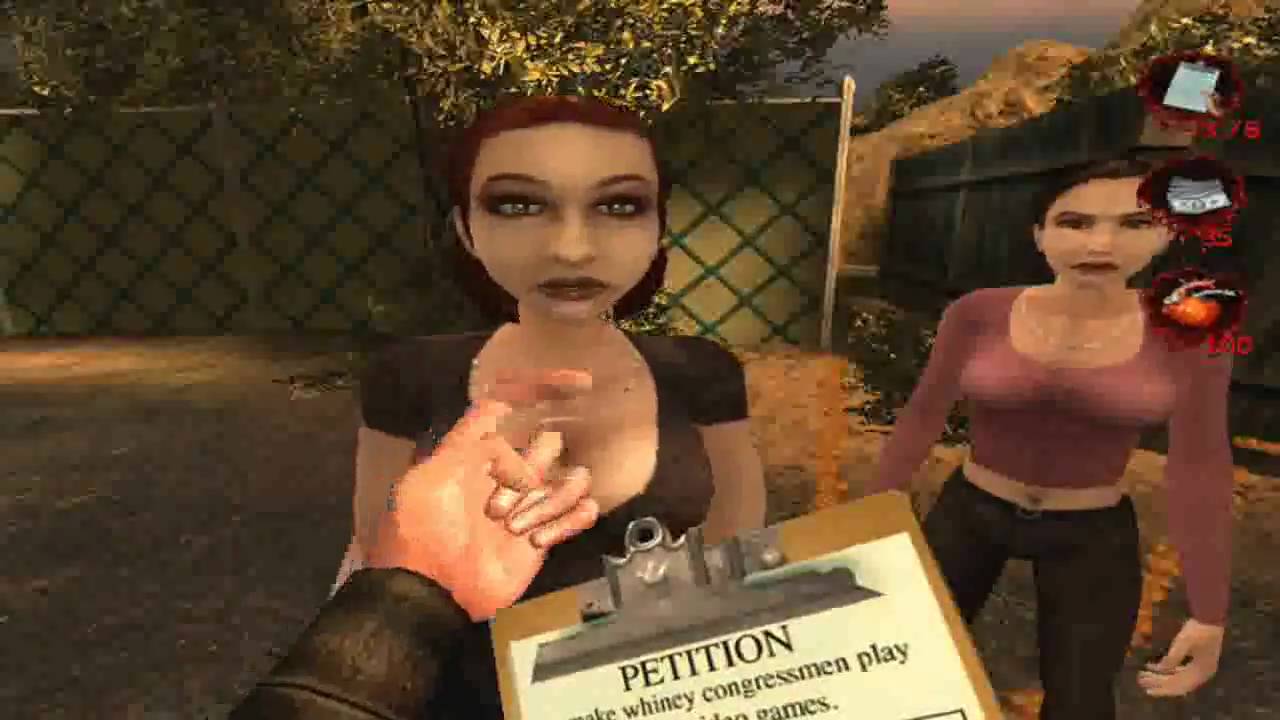 "Hey I'm just exercising my second amendment rights here, you fuckin' communist."
This insane game made absolutely no sense but who cares? The violence and gore made sure you never had a chance to think about that. What I did notice, however, was the player's one-liners. Most notably, the above one. My drink nearly came out of my nose when I heard this gem. Yep, apparently shooting and killing people is just exercising your right to… shoot and kill people? Otherwise, you're just a filthy communist aren't you?
South Park: The Stick of Truth
Cartman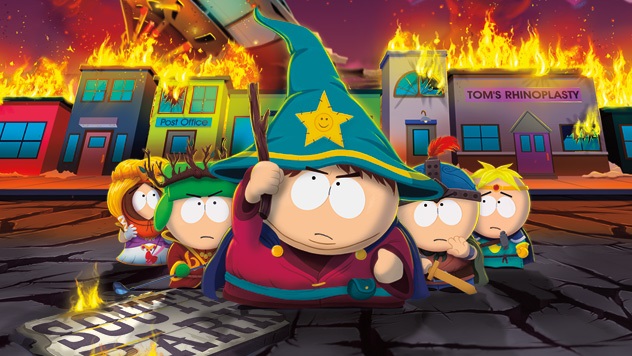 "If you have a fucking better name for them then fucking say it Clyde!"
There's something about Cartman spitting the dummy at people that's just so damn funny. He's everyone's favourite, evil, little shit. Stick of Truth was (finally) a fantastic South park game and the entire game made us here at STG lose ourselves laughing but when Cartman gets angry and says this to Clyde during the tutorial, it's hard not to laugh let alone smile.
Spec Ops: The Line
Robert Darden (The Radio Man)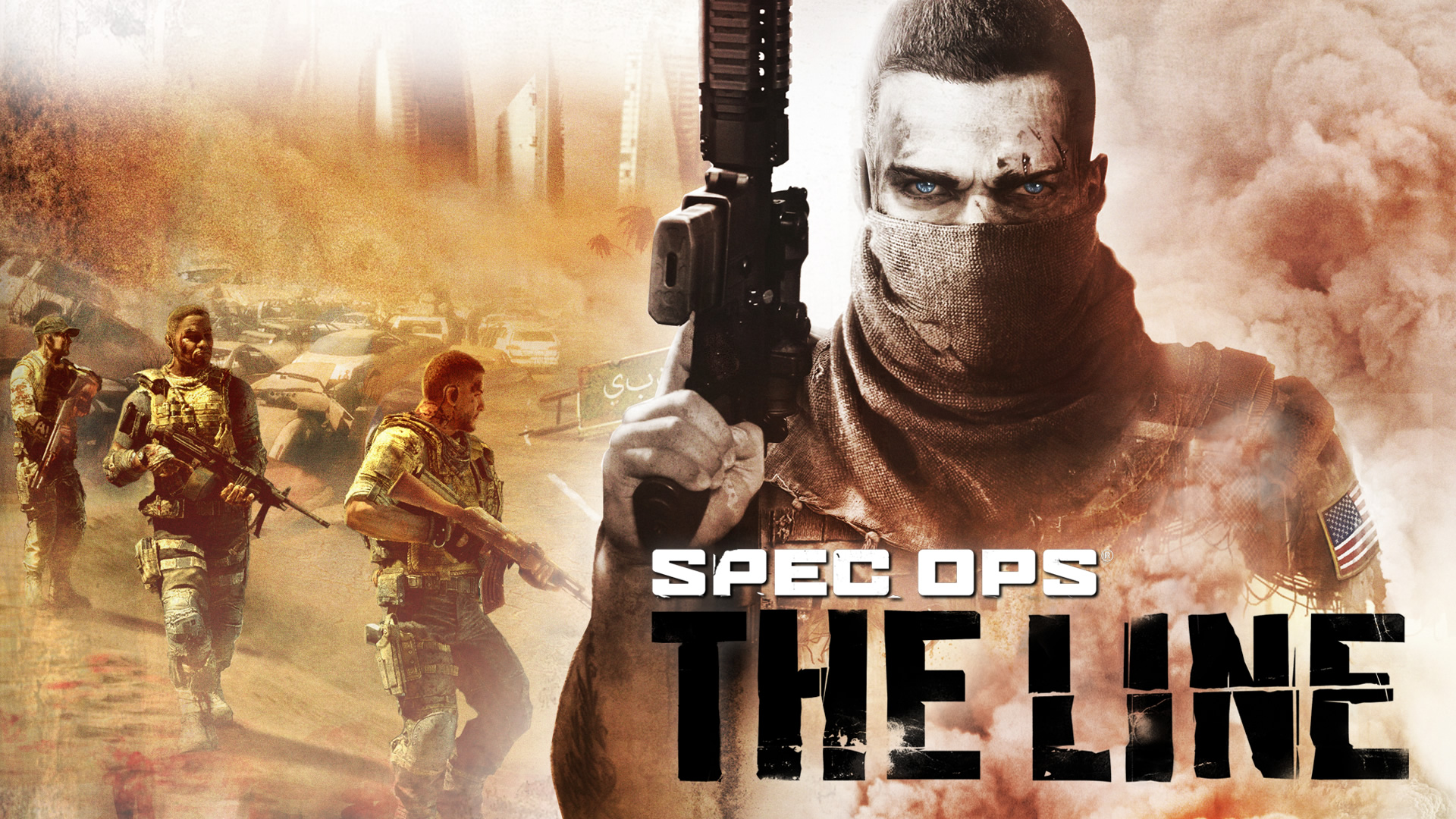 "Geez man, where's all this violence coming from? Is it the video games? I bet it's the video games."
Yeah, I'm totally sure it's the video games and not the fact that you play as a highly trained, special forces soldier, trained to kill, dropped into unknown, enemy territory, are constantly attacked and have some tough decisions to make along the road. Definitely the video games…
Brutal Legend
Eddie Riggs
"Oh man… don't tell me I've been slaying hot girls this entire time!"
Eddie Riggs is your average, mediocre roadie who gets transported to a heavy metal dimension. Using his extensive knowledge of 'the metal', Riggs leads the inhabitants of this heavy metal heaven turned hell in a revolution against the dastardly General Lyonwhite. After seeing the face of one of his foes, Eddie immediately pauses mid-fight to ask himself the same question every man would.
Marvel VS Capcom 3
Deadpool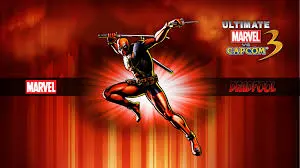 *Everything he says in this game.*
We couldn't narrow it down with everybody's favourite merc, Deadpool. He's just too damn funny so instead we decided to just tell you to go out and play the game already! The great thing is when he actually talks to the player through the game and mentions the fact he knows he's in a fighting game. Absolute gold…
Sonic Colours
Sonic the Hedgehog
"No copyright law in the universe is going to stop me!"
This one made the list because it was unexpected, yet also feels personal. It transcends the game and touches on a real issue many gaming channels and platforms seem to suffer. You tell em', Sonic…
Uncharted 2
Nathan Drake
"Yeah good luck pal. That's almost impossible to… Oh, you did it… nice."
Nolan North is a great voice actor and the most recognised voice in gaming today. He does a fantastic job as Nathan Drake and can even get his disappointment and envy across the microphone. Being proven wrong is never funny but when you are, at least give the person credit. Real, genuine credit. Don't be like Nate, the jealous douche.
Assassin's Creed II
Mario Auditore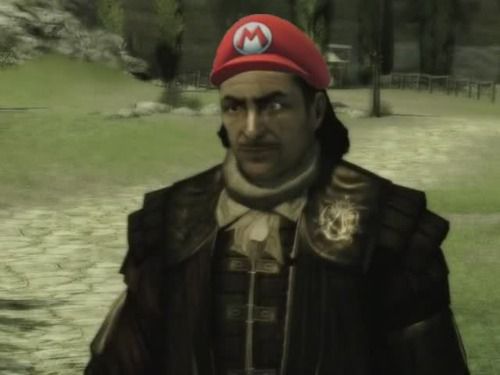 "It's a me, Mario!"
This joke is so old now but it seems to continue to get used. This one-liner was made famous by the super plumber himself and has been seen/heard/used almost everywhere in the world! It comes to no surprise that Ubisoft threw this little piece of chuckler homage in. I feel like I've heard this somewhere before…
Bulletstorm
Trishka Novak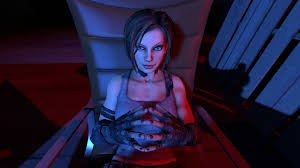 "Yeah!? Go fuck yourself! You shit piles give chase, I WILL kill your dicks!"
Bulletstorm tough girl Trishka is a Final Echo mixture of sassiness and, well, extreme violence. You meet up with Trishka as she is getting sexually assaulted by one of the planet's denizens. Trishka can definitely take care of herself , as she proved as your companion in Stygia. You get the feeling she's got something to prove though and the one-liner she fires off above tends to prove it. Time to start working on your trash-talk Trish…
Conker's Bad Fur Day
The Great Mighty Poo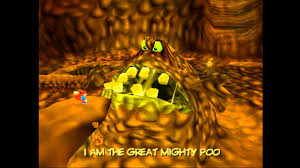 "I am the great, mighty, Poo and I'm going to throw my shit at you."
Now the line itself isn't actually that funny, but if you really want laughs then turn to a classic comedy method; turn it to song! The Great Mighty Poo serenades Conker on his Bad Fur Day (see what I did there?) and scored an ashamed little giggle from me. Guys really don't need much for comedy, do we?
Mortal Kombat
Boon & Scorpion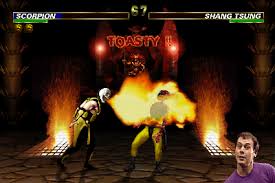 "Toasty!"
And:
"Get over here!"
The two most iconic one-liners that came from Mortal Kombat way back in the 90s secured their place in pop-culture, still being referenced and used today. These two quotes will ALWAYS wrestle a sub-conscious smirk from your face.
The Wolf Among Us
Bigby Wolf
"Urggh. This shit will kill ya'."

*Takes puff of his cigarette*
Bigby Wolf is the protagonist in Telltale's The Wolf Among Us. He's the tough, emotionally withdrawn, whiskey drinking, cigarette smoking, wise-cracking, bad-ass tasked with solving a series of murders of fairytale characters in 1986 Fabletown. Again, Bigby (short for Big Bad Wolf) has a lot of great one-liners that made us smirk. Soda will kills you but your cigarettes won't, eh Bigby? Classic fairytale irony at its best.
Far Cry: Blood Dragon
Sgt. Colt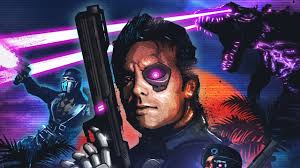 "I fucking HATE tutorials and this one is TERRIBLE!"
The 80s have made a comeback everywhere and Far Cry: Blood Dragon is no exception. Blood Dragon is an 80s-induced trip back in time to Hollywood's sci-fi and action films. Sgt. Rex Colt is a cyber commando in the near future of 2007 in which a nuclear war has destroyed the globe. One typical 80s best friend betrayal later and a revenge plot is set in motion. We all dislike most video game tutorials as much as the next guy (or gal) and Colt confirms this notion. You go Rex…
That's it for this listicle! We hope you enjoyed the article and found a few things to entertain you. Please leave a comment with what you think is your favourite quote in video games and don't forget to check out our channel and links!
About the author