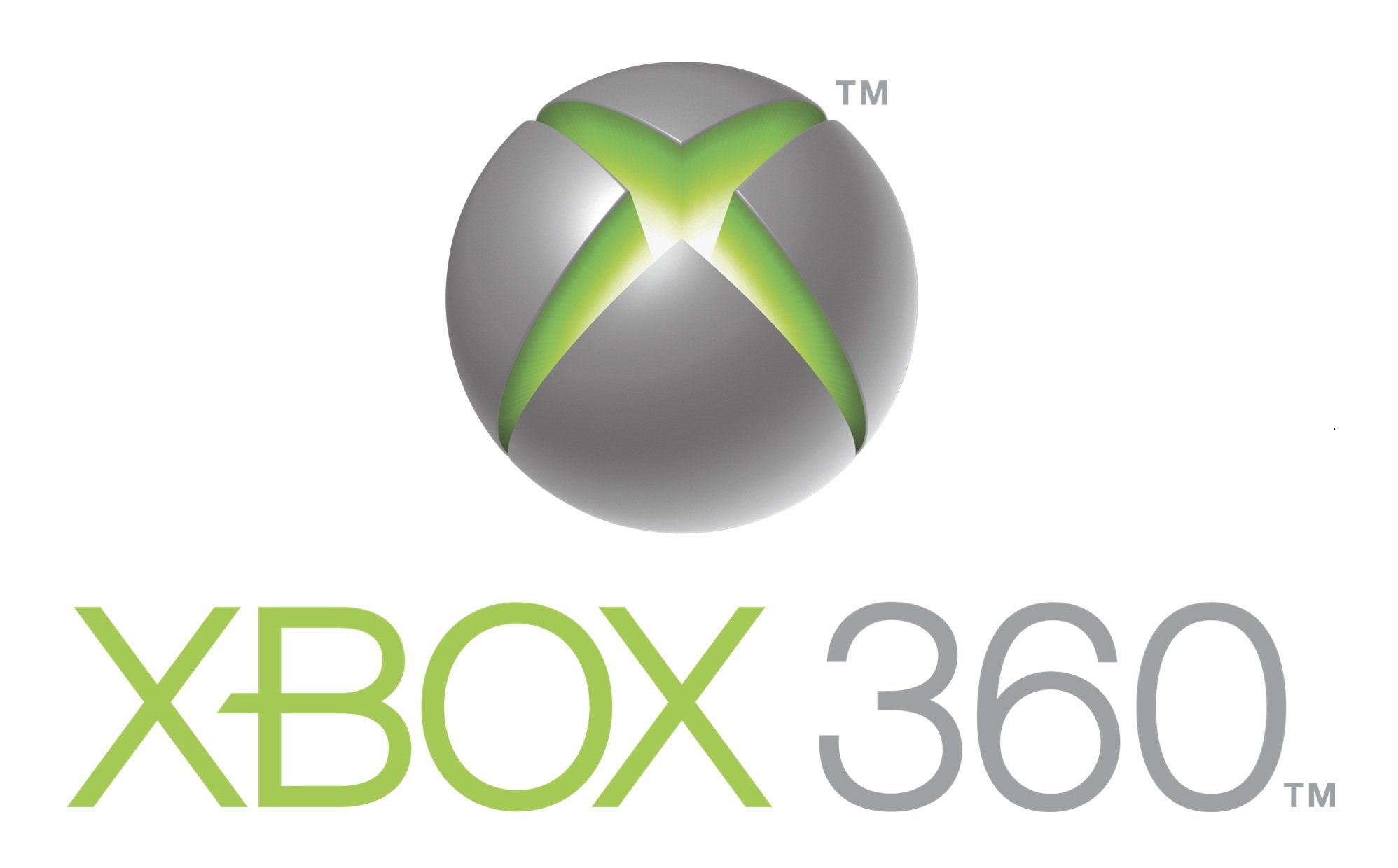 Today is a huge moment for all of us.
Microsoft just announced their plans to retire the Xbox 360. As of now, support for Xbox Live services and servers will continue, but the production of additional console units will come to a permanent stop.
It's a bit sad. Last November marked the console's ten year anniversary, and since it was released, it has had a huge impact on gamers everywhere. As a tribute to the console's long and enduring legacy, I have compiled a list of the top Xbox exclusives that I have personally enjoyed. The list will be composed of some of the best games the console has to offer.
So, if you're looking to pick up an Xbox 360 while supplies last, consider the following titles your "top priority" to play on it.
---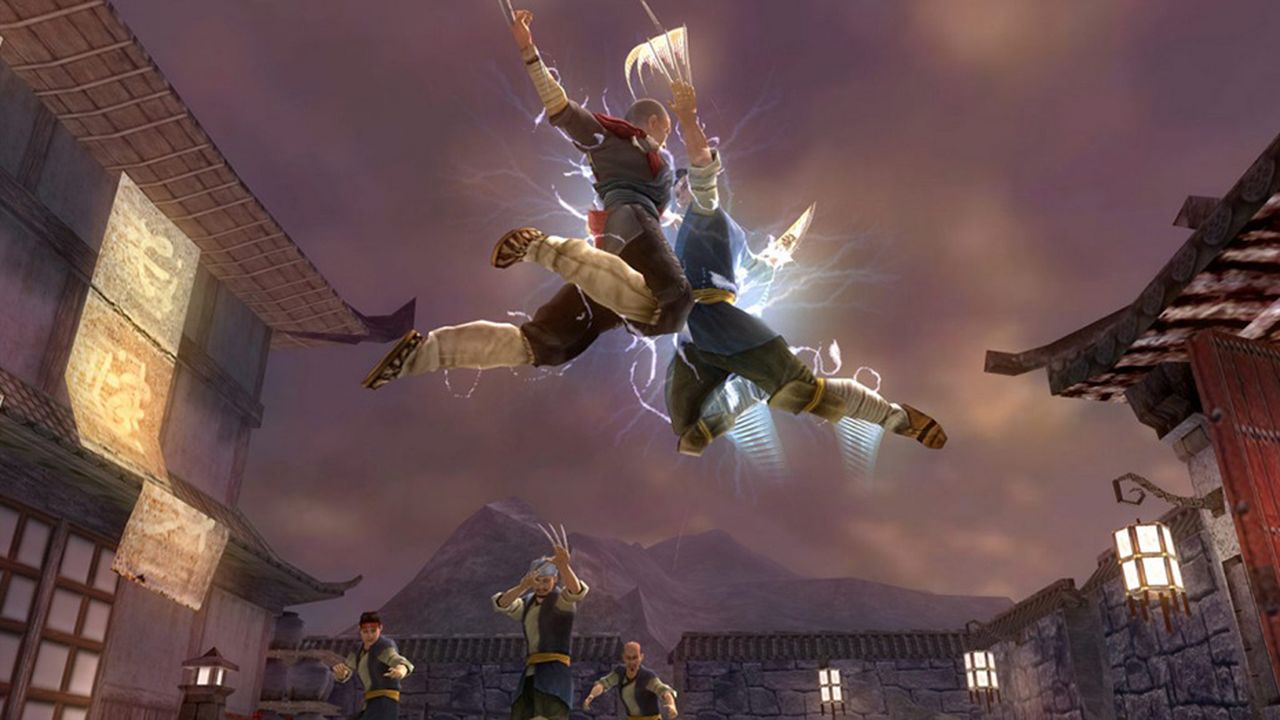 Jade Empire
When you ask someone to name a game made by BioWare, they'll typically jump out and recite one of the usual big three: Knights of the Old Republic, Mass Effect, or Dragon Age. Very few will mention titles like Neverwinter Nights or Baldur's Gate, and even fewer are familiar with Jade Empire — a game that I feel deserves more recognition than it was given.
Released in 2005, Jade Empire is a role-playing game that offers players a glimpse into the eastern world. The game itself takes place in ancient China, and it features:
a compelling narrative.

an interesting and memorable cast of companions.

and a fun, albeit clunky, combat system.
For its time, the game has aged pretty well.
If you're a fan of role-playing games, it's worth going back and giving Jade Empire a shot. Just don't set your expectations too high. In the end, it still has its flaws. Regardless, I consider it a classic RPG, definitely worthy enough to stand alongside BioWare's other great works.
---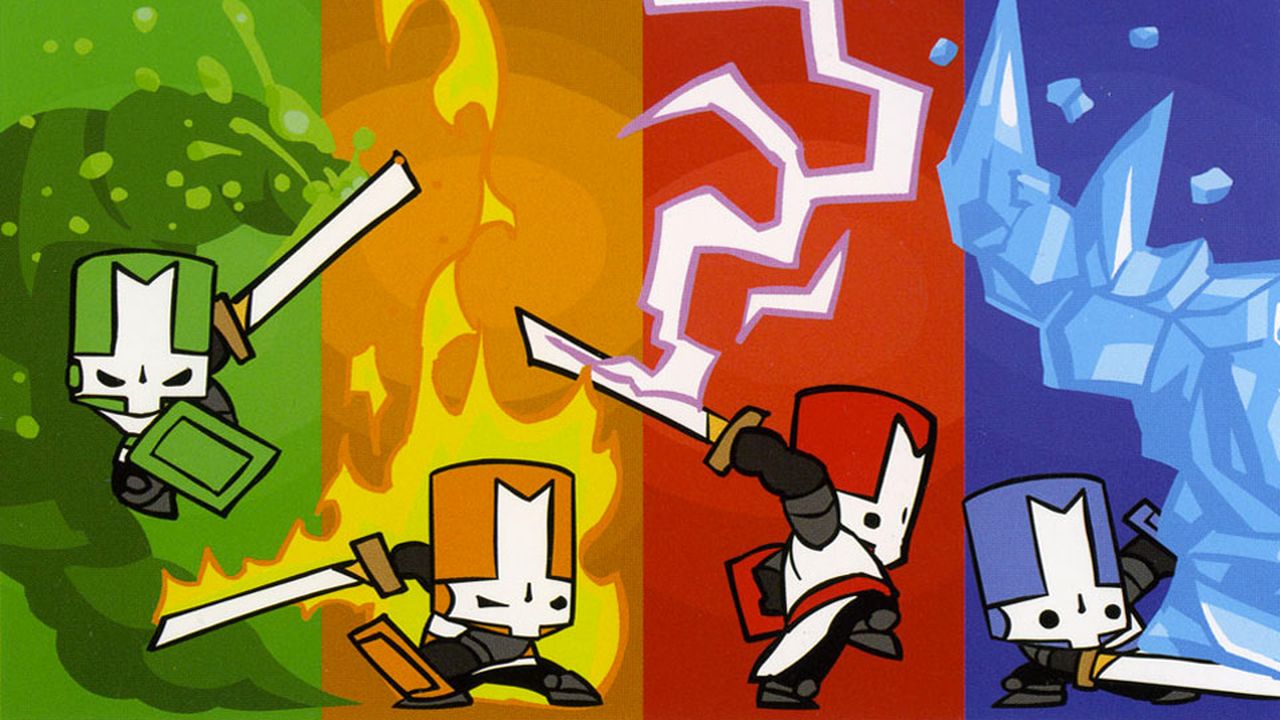 Castle Crashers
What's a game driven only by the primal desire to hack and slash your way through enemies? A game void of meaningful content and dialogue, but filled to the brim with action-packed adventures and comical sword-play?
Well, the most appropriate answer to that question would be Castle Crashers.
It's nothing short of the ultimate "beat 'em up."
Created by Dan Paladin and Tom Fulp, Castle Crashers closely resembles a modernized 2D arcade game.
If you're looking for a game to kill some time, look no further than this.
The environment isn't the only thing visually appealing, look at that monster!
There's no dialogue, and there's barely even a story. Yet still, the action is enough to keep your attention for a good while. Mindless killing alongside friends and family? Come on, what's not to love about that?
---
Viva Piñata
Do not be fooled by its childish visuals. Though it initially looks like it caters specifically to kids, Viva Piñata can be a great and memorable experience if you're willing to give it a try.
The game starts with you constructing a farm on an island. As you develop and improve your farm, you soon find the island's fluffy inhabitants flocking to you. The goal of the game is simple: collect as many pinatas as you can.
Essentially, it's Neko Atsume: Cat Collector on steroids.
One of the best things about this game is the gameplay. It's not an ordinary simulator. You have to cater and watch over the piñatas who come to your farm. They can fight, they can get angry, and some piñatas are so dang picky that obtaining them is near impossible.
And the best part about it?
There are over 70 unique piñatas to discover. Their uniqueness and individuality is so refreshing that it's incredibly satisfying when you do discover one. People of all ages can enjoy collecting them.
A great person once said, "It's so fluffy, I just might die."
Viva Piñata stands as one of those, "hit or miss" type of games. Some will enjoy it, some won't. But it's worth picking up if you ever get the chance. You may be kidding yourself from a great experience otherwise.
---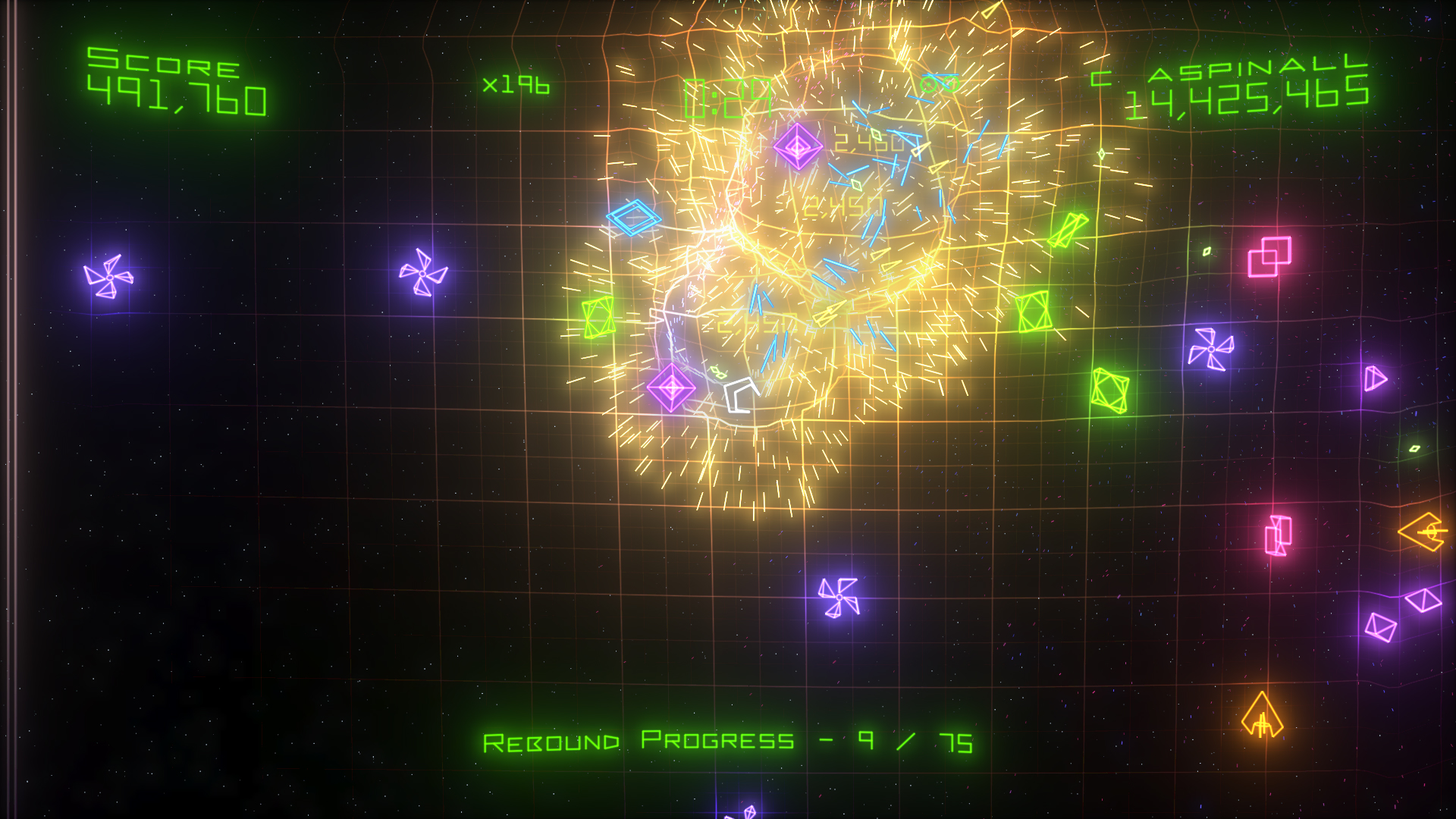 Geometry Wars: Retro Evolved 2
It's funny. Geometry Wars was originally developed as a small project to test out the 360's controller, and now, it turned out to be one of the most addicting games available.
The core concept is simple. Players control space ships and are tasked with avoiding violent polygons hurling towards them. They use the left analog stick to move, and the right to shoot. The goal is to survive for as long as you possibly can.
However, it's not the concept that makes this game stand apart from others, it's how polished it is. Geometry Wars was a decent title, but Bizarre Creations improved all the right areas in Geometry Wars: Retro Evolved 2.
Take that you filthy abhorrent shapes!
The movement and controls felt so fluid. It just felt "right" in your hands.
The camera followed you around perfectly. For a game that's so fast-paced and intense, camera placement is crucial.
The development team included a whole array of game modes. This is for players, like me, who ever got bored of the standard game mode. There was a whopping selection to choose from.
Currently, Geometry Wars: Retro Evolved 2 holds the title as "The Best Xbox Live Arcade Game," and while I'm not going to argue with that, I think a better — and more fitting title — would be, the "Best Stress Reliever."
---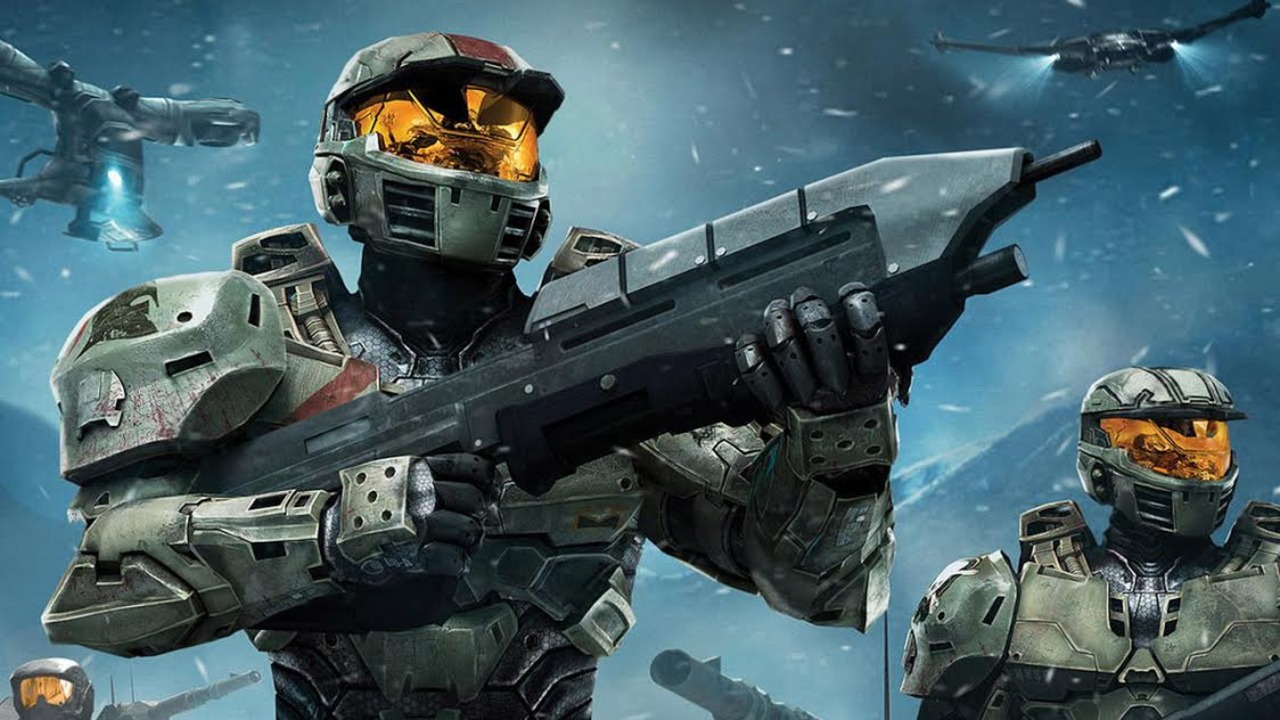 Halo Wars
Because it was completely different from the series' previous installments, the announcement of Halo Wars initially worried some people. Traditionally, it would be a bit weird to find a real-time strategy game on a console. The genre just doesn't work out like it does on a PC. Surprisingly, Halo Wars did.
I'd go as far as to say that Halo Wars is the best RTS game available for a console.
Now, that's an angle I know you haven't seen before.
Ensemble Studios succeeded in creating a game that "felt at home on the console." Halo Wars had solid gameplay, responsive controls, and an entertaining story-line. The game even brings its very own, epic Halo soundtrack.
It's both visually appealing and immersive, and it paints the Halo Universe in a way that we haven't seen it before. All in all, a solid choice.
---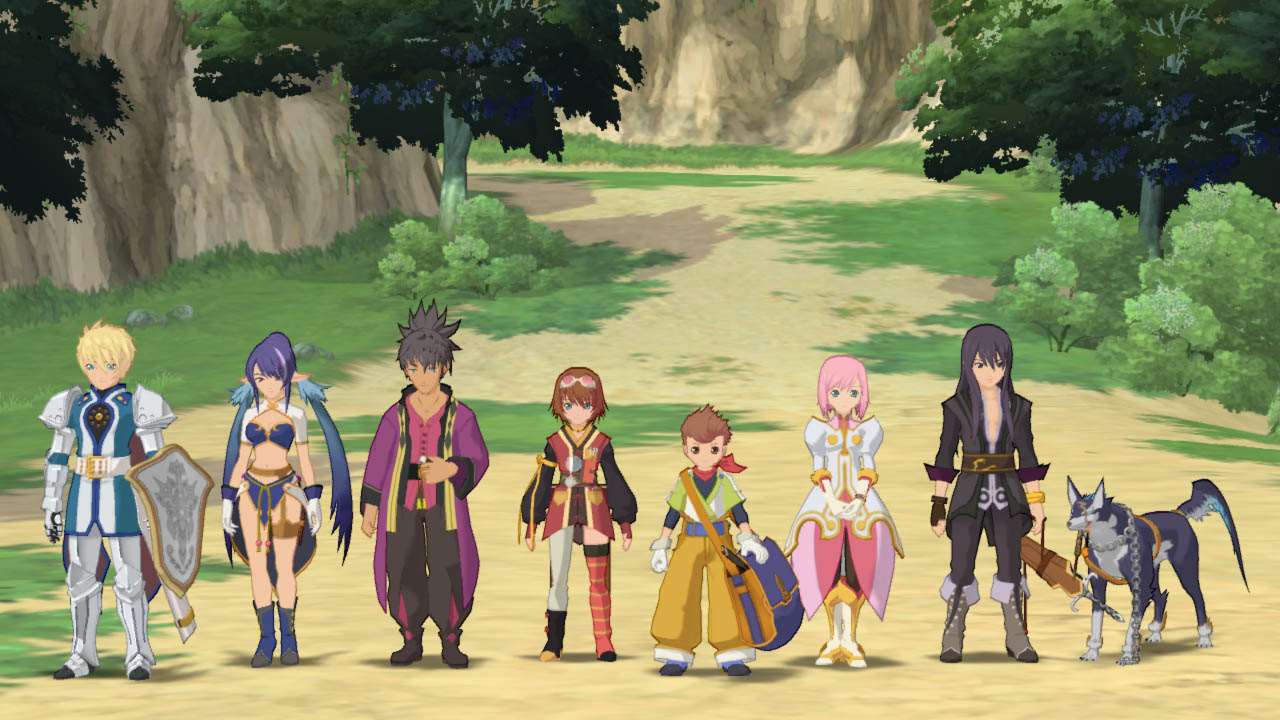 Tales of Vesperia
Japanese RPGs are some of the greatest games you'll ever play. The music, the gameplay, and the story-line — all of these characteristics are typical of a well-developed JRPG, and make western games pale in comparison.
Tales of Vesperia is one of the games that has it all.
Developed by Namco Tales Studio, Tales of Vesperia features:
an extremely memorable soundtrack.

a refreshing combat system.
and one of the best stories that I've ever experienced.
The combat is very dynamic. You're not just staying in one place the whole time.
One of the hardest parts about playing a Japanese RPGs is the appeal. Sometimes, it just doesn't appeal to gamers. Luckily, Tales of Vesperia does it's best to appeal to the western market. It is the first game of the series to offer complete dialogue in English, and feature elements of western RPGs.
It's one of the games every Xbox 360 owner should buy. You won't regret it.
---
Fable 2
Fable 2 is an action role-playing game developed by Lionhead Studios. Players will take control of the Hero of Bowerstone, set on a journey to prevent an evil lord from controlling the Spire.
First things first — which one is better, Fable or Fable 2? It's an age-old debate, and I'm going to end it today.
Fable 2 is better, and here's why it's a must-have exclusive:
a lot more content than the previous game. Fable 1 did not have as much content as this one did.
a better story-line. Fable 1's story was very basic and linear. If you wanted a more compelling narrative with interesting character, Fable 2 is the game you should get.
better graphics. The visuals are stunning in Fable 2. While I'm a strong advocate against using graphics as a sole reason to buy a game, you can't argue with a comparison shot.
challenging. If you're more interested in challenging combat, the second one is for you.
Would you look at that? It's gorgeous.
Fable 2 is a game that every proud Xbox owner should have in their collection. The game will take you on a cute and whimsical storyline — the likes of which you've never seen before.
---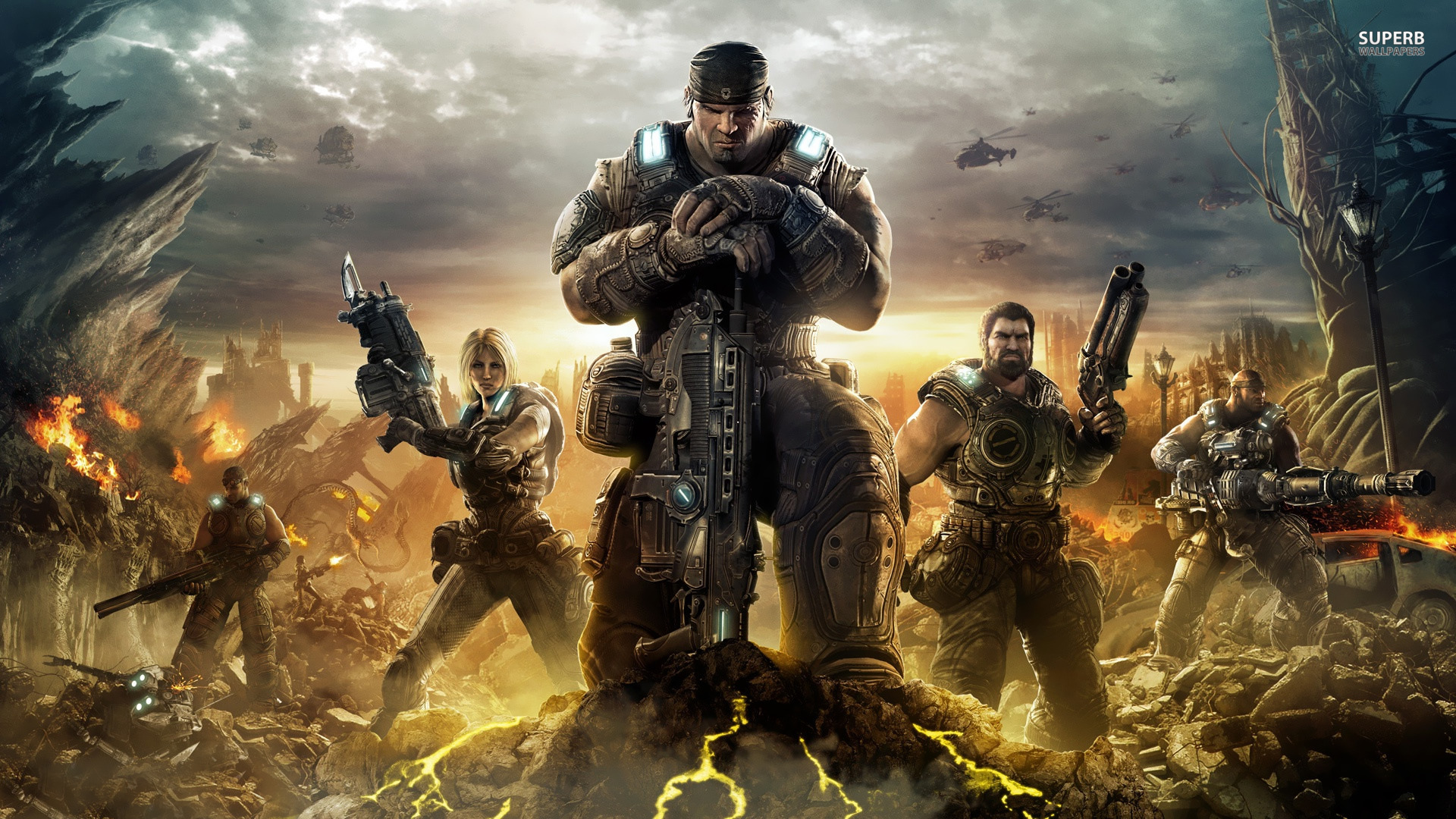 Gears of War 3
Now we've come to the "big boy" exclusives. First up comes a game that needs no introduction, a game centered around humanity's last struggle against a horde of mutant humanoid creatures -- Gears of War 3.
Met with critical acclaim upon release, Gears of War 3 successfully wraps up one of the Xbox 360's most recognized series. The game itself brings immersive action and stunning visuals. Seriously, the game looks amazing.
Most games can learn a thing or two from these armor sets.
And one of the most defining elements was its multiplayer. While not as huge as another noteworthy Xbox exclusive, the game's multiplayer experience was indeed fun. I remember the first time I found a Boomshot. I never put the game down after that.
It's stunning graphics, immersive combat, and fun multiplayer make this one of the top exclusive titles.
---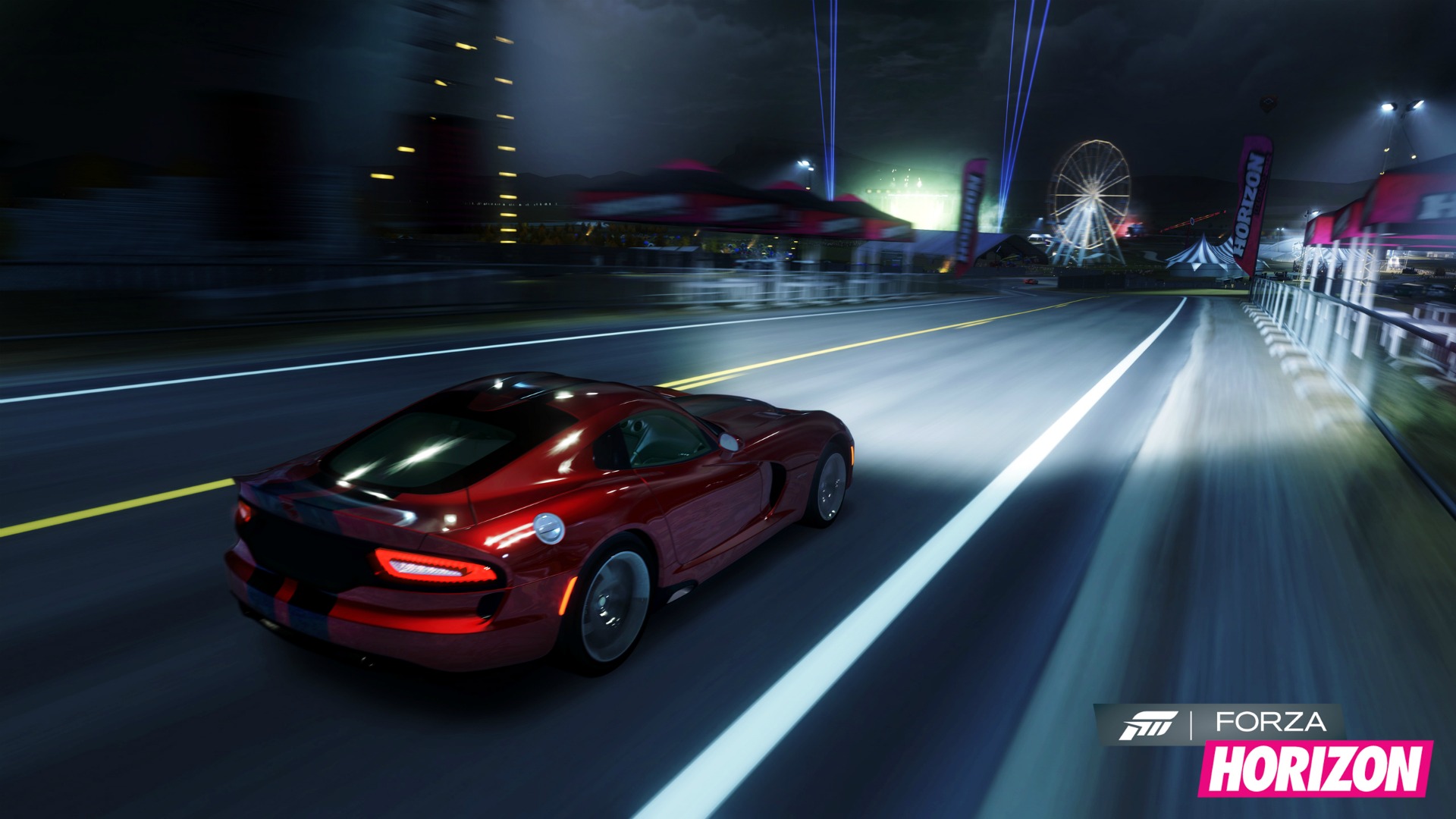 Forza Horizon 2
Imagine a life where you're not held back by money. You can buy whatever car you want, customize it, and take it out for a spin with your friends.
That's your life in Forza Horizon 2.
The game is just amazing in every single way.
First off, it's visually appealing. The graphics are nothing short of amazing. Every visual, every particle effect is just so crisp and nice.
Second, the level of customization is insane. You're free to do whatever you want with your car. You want to keep it tuned to stock standards? Go ahead. Do you want to create a complete eye-sore? Be my guest.
Third, it's open world. You can take your car from one end of the map to the next, or you can spawn directly onto key locations on the map. The map is, quite literally, your playground.
I'm not a fan of the car, but the graphics are something else.
Fourth and lastly, you can cruise alongside friends. It takes racing to a new level. It's all fun and games when you're racing on the track, but things get a bit more personal — and intense — when you hand-build the car yourself.
I spent my days grinding away on Trackmania and Need for Speed. I thought Burnout Paradise was the ultimate open-world car game, but I was wrong. I have since accepted Forza Horizon 2 as my lord and savior, the ultimate car game that is second to none. Thank you Turn 10 Studios.
Thank you.
---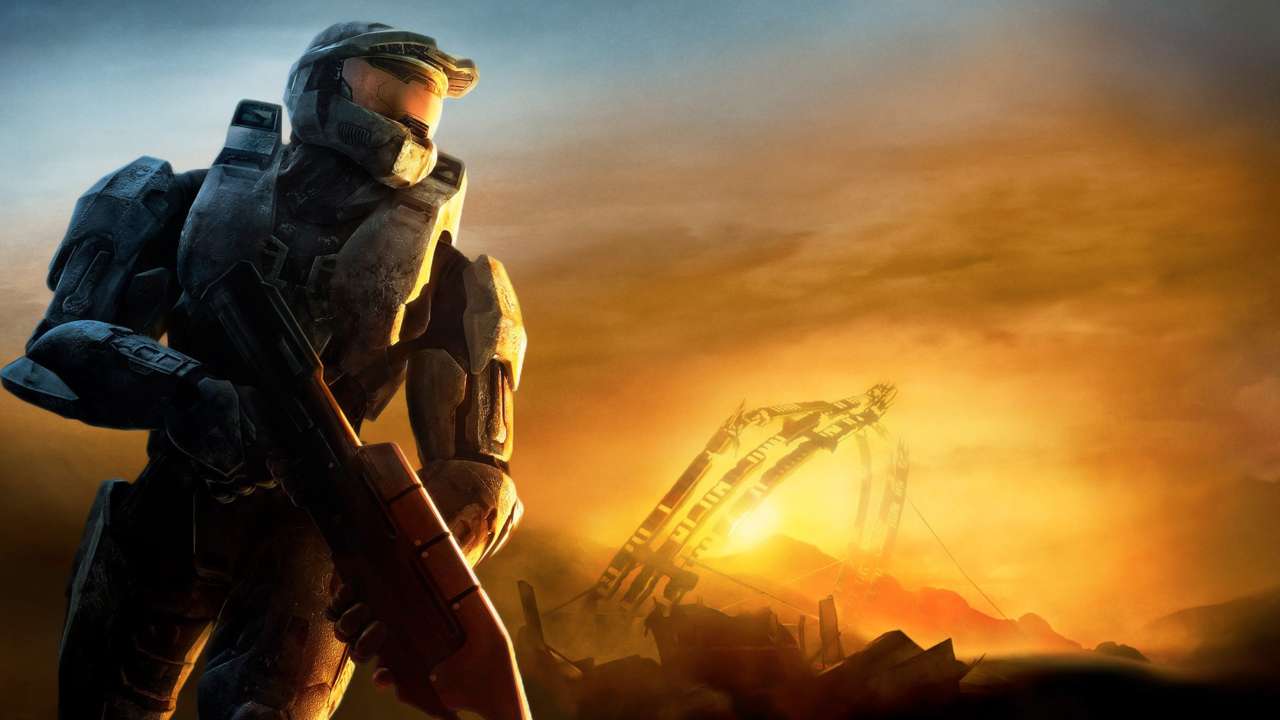 Halo 3
And now we come to the "must-have" out of all "must-haves." The epitome of everything Microsoft and Xbox 360. The game that we all know and love — Halo 3.
The Halo series is arguably Microsoft's most successful video game series. And it makes sense. The setting is amazing, the story is rich, and Master Chief is a total-badass as usual. Halo 3 managed to capture everything we loved about the Halo series and condense it all into one game.
It looked great, it played amazing, and it was fun, both online and offline.
From its memorable multiplayer experiences to its interesting and rich single player storyline, Halo 3 continues to represent everything great the Xbox 360 had to offer.
The beauty of Halo 3 is that we can all relate to it.
We all have that one game that just made a huge impact on our lives. And to some, Halo 3 is that game.
Just looking at the picture brings back memories of the better times...
While I did enjoy the single-player experience, playing with online was the big selling point. I remember spending countless hours just messing around in custom lobbies -- connecting with friends and new people, all over some random game. Even now, when I've played more recent and more modern online games, none are able to capture the exact feel and uniqueness present in Halo 3.
Xbox Live servers are still up, and if anything, the multiplayer experience is reason enough to pick it up.
And if it isn't, rest assured that you'll be following Chief in one of the most compelling stories you've experience. It ties in some of the loose questions so perfectly. It's why it's the number one exclusive.
---
Conclusion
Like few consoles before it, the Xbox 360 managed to redefine gaming to a growing generation of gamers. It did the unfathomable — the impossible. It managed to completely change the way games were meant to be played.
It wasn't just about the single player experience anymore. The Xbox 360 successfully connected us all to one another. It was the first console that really pioneered the multiplayer experience.
And with it came:
online achievements
virtual avatars
a direct messaging system
and an online store
It's a sad day indeed, when one of the generation's most defining consoles comes to an end. But it was bound to happen eventually. The 360's legacy will live on in the future consoles that follow.
Rest in peace, Xbox 360. You'll be missed.