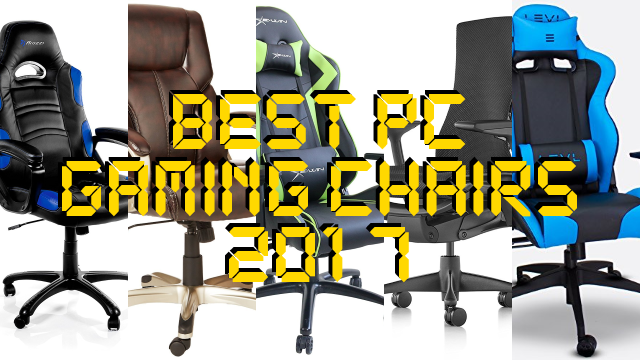 Whether your desk chair is getting old or you want to pick up something that won't kill your back, upgrading to a new PC gaming chair is a great investment, especially if you typically play or work in it for long hours day in and day out. Not only will it keep your spine healthily aligned, it will improve your posture in the long run.
And the best thing is that you don't need to spend hundreds of dollars to get something that works well -- even some cheap gaming chairs are better than your average office chair. However, if you have the spare change, you could treat yourself to something so ergonomic that you'll have support no matter how you shift in your chair.
Here, we've put together a list of the 10 best PC gaming chairs currently on the market within their respective price points. If you need a chair to sit in for several hours a day, these are sure to give you the biggest bang for your buck -- especially with Black Friday and Cyber Monday just around the corner.
---
Homall Bucket Seat Gaming Chair
Price: $80
Buy it on: Amazon
The Homall Bucket Seat Chairs are some of the cheapest PC gaming chairs available, and you're pretty much getting what you pay for here. It's not the sturdiest and the padding isn't all that, but it has a wide range of movement and great lower back support.
The Homall has full rotation and PU leather wheels to make it safe for hardwood floors, and it can even be rocked back and forth. The armrests can also easily be flipped back if they get in the way.

Overall this sleek PC gaming chair is an excellent pick for its price point.
---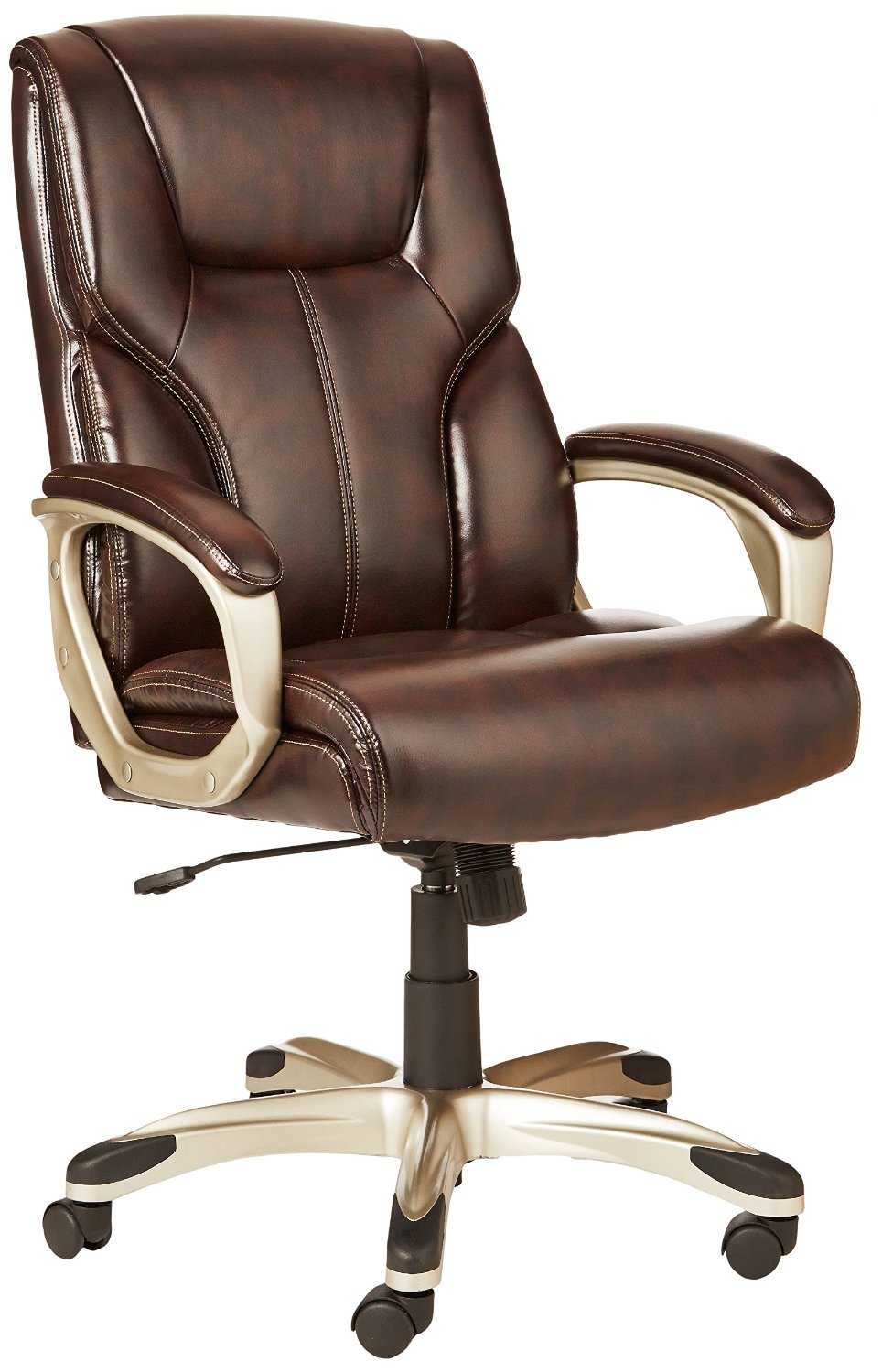 AmazonBasics High-Back Executive Chair
Price: $110
Buy it on: Amazon
Amazon Basics Executive Chair may not specifically be a gaming chair, but it's exceptionally well built for its price point -- and will give you more reliability some of the cheaper PC gaming chairs out there. It's really comfortable to sit in for long hours and has a sturdy armrest -- one of our editors has had one for nearly a decade and still uses it comfortably every day.
Its adjustability is limited to height and tilt like many other chairs at this price point, and it doesn't have the ergonomics of a proper PC gaming chair, but your back certainly won't be complaining.
If comfort is your biggest priority around the $100 price point, this is the chair you want.
---
Arozzi Enzo Series Racing Style Gaming Chair
Price: $200
Buy it on: Amazon
The Arozzi Enzo Series Gaming Chair is a fantastic budget racing style chair. While it may not have all the bells and whistles of high-class racing style chairs like the DXRacer, it's still got great ergonomics and is extremely comfortable thanks to its generous padding.
The armrests aren't adjustable, unfortunately, and it doesn't come with back and neck pillows like the slightly pricier racing style PC gaming chairs. It's not easy to assemble, either, so keep those things in mind when considering this choice.
For the price point, however, you'd be hard-pressed to find something better than an Arrozzi Enzo Series Gaming Chair.
---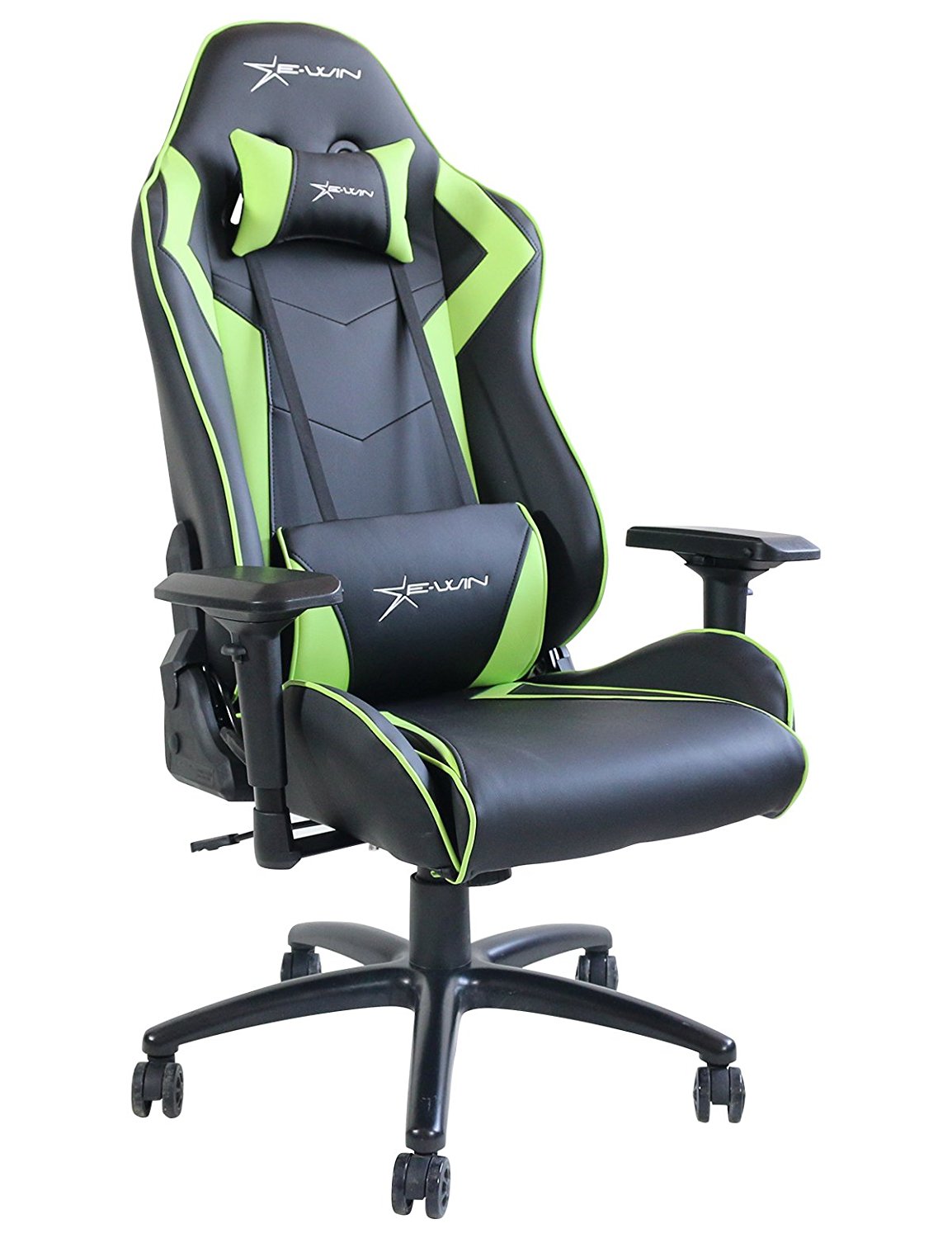 Ewin Champion Series Gaming Chair
Price: $279
Buy it on: Amazon
Getting into the $300 price range is where you'll find a lot of the greatest PC gaming chairs on the market, and the Ewin Champion Series Chair is easily one of the best on the cheaper end of the scale. It's got all the bells and whistles you're probably looking for in this price range.
It has great ergonomics with neck and back pillows, making it rather comfortable to sit in. It's fully adjustable so you can find the perfect spot for your back, neck, and more. However, it's known to need a bit of fiddling before the chair will feel just right.
For more info on the Ewin Champion Series Gaming Chair, be sure to check out our full review.
---
LEVL Alpha Series Gaming Chair
Price: $300
Buy it on: Amazon
LEVL is another brand that's not so well known, but their Alpha Series PC Gaming Chairs are really competitive. These PC gaming chairs have a comfortable ergonomic design, sturdy bases, and the ability to be reclined.
They're comfort and sturdy base come at a price, though. The chairs are just dang heavy. But that doesn't make them bad chairs, just harder to move. Additionally, both sizes come at the same price, so you don't have to pay more if you're bigger.
It's hard to go wrong with a LEVL Alpha Series Gaming Chair.
---
DXRacer Gaming Chairs
Price: $300 - $600
Buy it on: Amazon
The DXRacer PC Gaming Chairs are a thing of beauty. These are some of the most ergonomic gaming chairs on the market, considered by many to be the best brand out there. The DXRacer Formula Series is the standard gaming chair and works great for people up to 5'9" and 200lbs.
DXRacer's many other gaming chair series are made for people of all different shapes and sizes, and their price points vary with them. The DXRacer Tank Series is the biggest chair they have, supporting people up to 6'7" and 450lbs, but its price is doubled to reflect it.
These chairs are really great, though. They're adjustable, comfortable, and ergonomic. The back and neck pillows are even detachable and adjustable to fit your needs.
If you're prepared to spend hundreds on a solid PC gaming chair, a DXRacer is well worth it.
---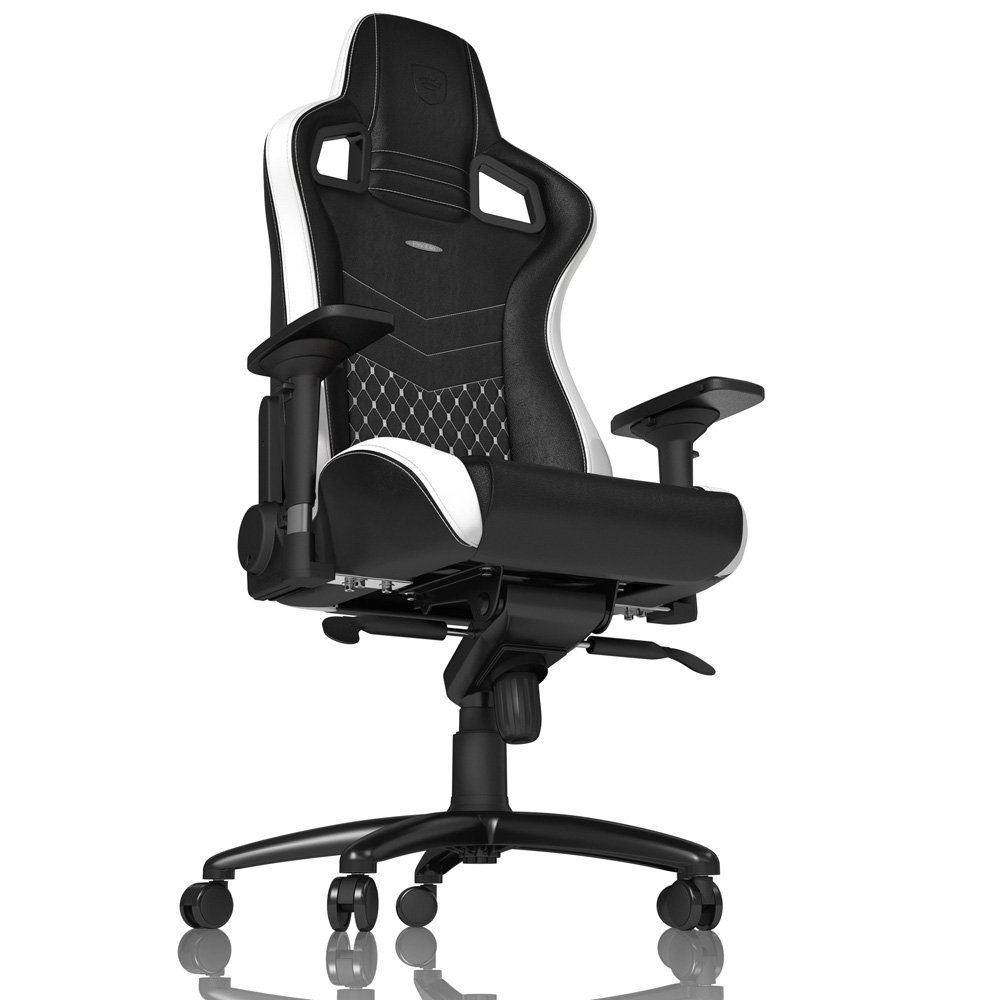 noblechairs EPIC Series Real Leather Gaming Chair
Price: $550
Get it on: Amazon
The noblechairs EPIC Series Real Leather Gaming Chair is the most luxurious racing style chair on the market. It has all the bells and whistles you'd expect from a $500 chair. It's soft as a dream, incredibly adjustable, and has some pretty excellent support, although it may not be great for shorter people.
If you're looking for the absolute best racing style PC gaming chair out there, it's noblechairs EPIC Series.
---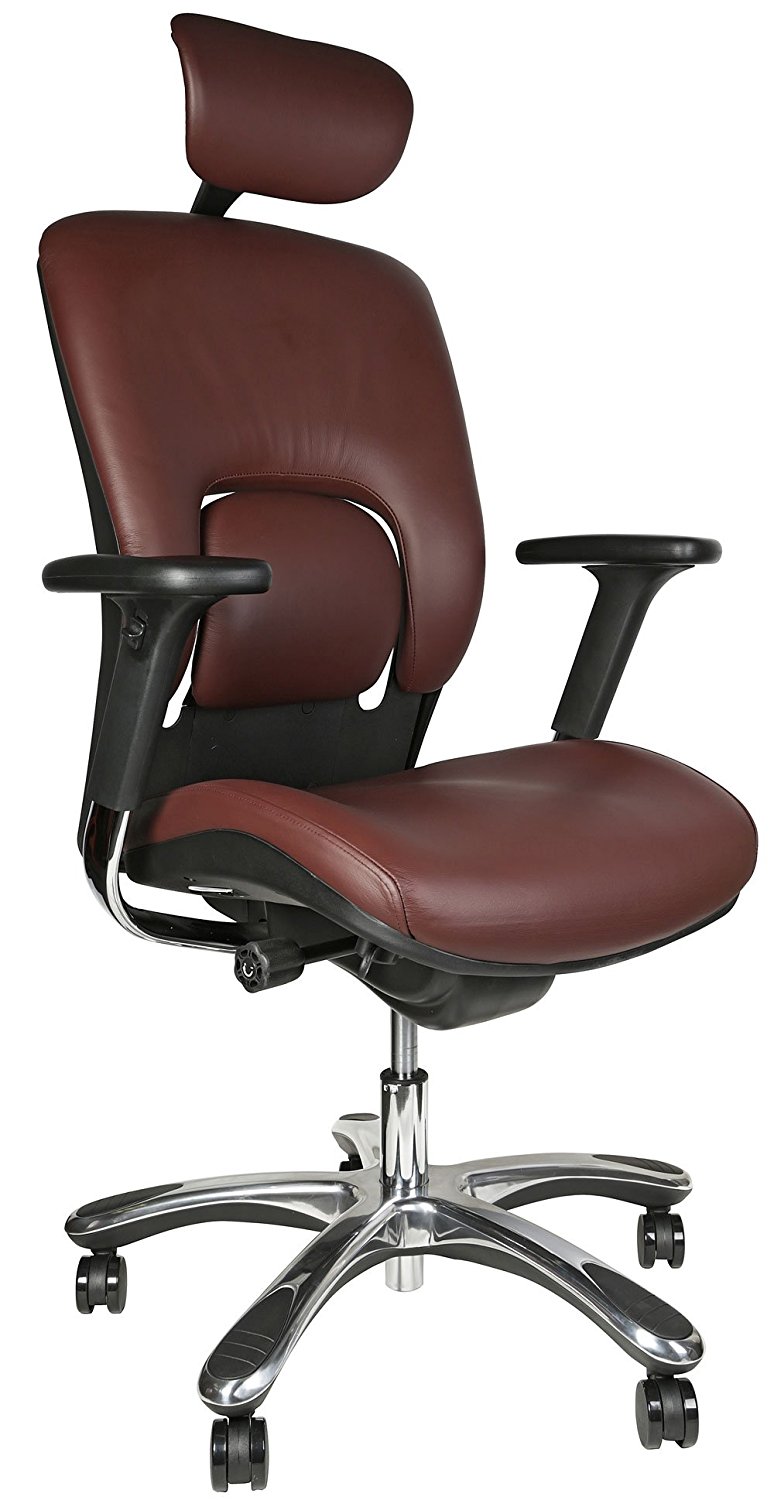 GM Seating Ergolux Executive Chair
Price: $690
Buy it on: Amazon
The GM Seating Ergolux Executive Chair may not be marketed as a PC gaming chair, but it will keep you comfortable for long play sessions -- and long work hours. This this is pure ergonomics paired with a soft, genuine leather cover.
The seat padding is a little lacking, however. It also takes a bit of time to get fully adjusted for maximum comfort and back support. But otherwise, there's nothing to complain about here.

If you're after pure ergonomic back support for under $1,000, you can't go wrong with the GM Seating Ergolux Executive Chair.
---
Steelcase Gesture Chair
Price: $1,020
Buy it on: Amazon
Of course, if you are willing to shell out a grand, you can have revolutionary back support with the Steelcase Gesture Chair. The ergonomics of this chair are amazing for your spine and will correct your posture while you spend countless hours playing your favorite games.
This chair moves and shifts as you do, allowing you to have proper back support in almost any position. The only real problem here is that the lumbar support isn't adjustable.
If you can swing it and want to make sure your back is getting the proper support that it needs, do yourself a favor and pick up a Steelcase Gesture Chair.
---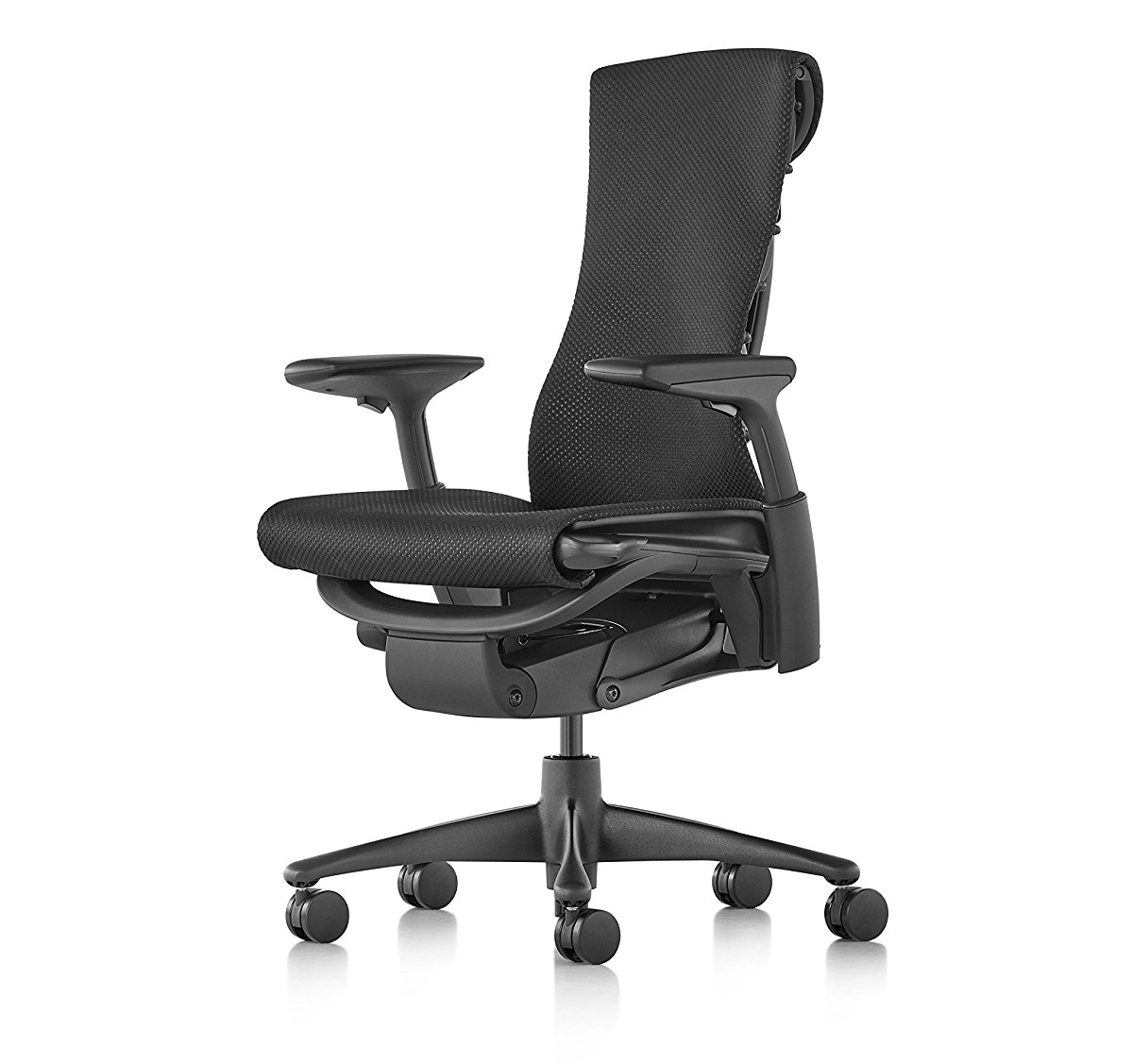 Herman Miller Embody Chair with Balance Textile
Price: $1,460
Buy it on: Amazon
If your wallet is bottomless, the absolute best chair out there is the Herman Miller Embody Chair with the Balance Textile. Not only does this sturdy, comfortable, ergonomic chair move as you shift like the Steelcase Gesture does, but it also has a special Textile fabric that prevents heat buildup against your back.
This is the magic chair that will cure the discomfort you experience while gaming or working for long hours. With the adjustable lumbar support that the Steelcase Gesture was missing, there's absolutely nothing better.
If you find yourself the owner of a Herman Miller Embody Chair, your back will thank you for it well into old age.
---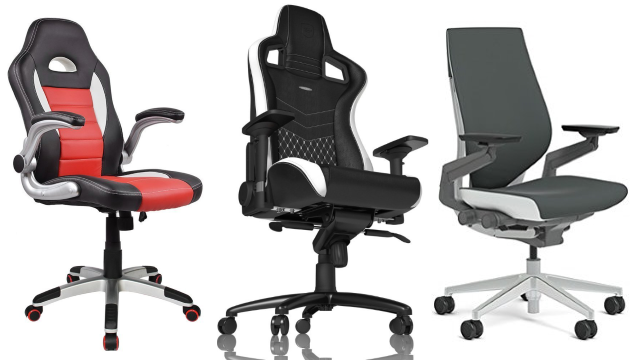 Whether you're looking for a comfortable, cheap PC gaming chair to spend long hours gaming in or an expensive, ergonomic one to help form better posture, these 10 PC gaming chairs offer the best experiences for the price you're paying for them.
DId any of these picks catch your eye? Have another PC gaming chair that you would recommend to a friend? Sound off in the comments section below!