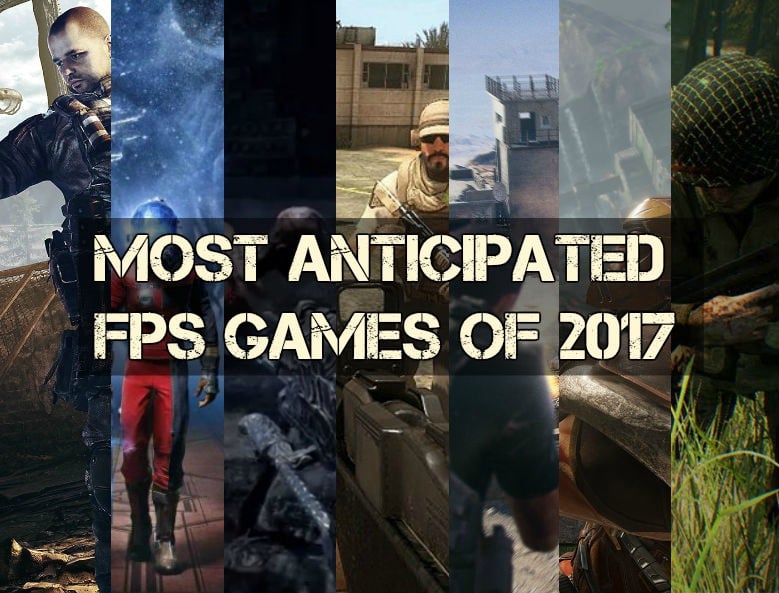 It's going to be hard to top 2016 on the FPS front, with major titles arriving from just about every franchise, including some seriously long-dead ones!
Doom made its triumphant (and ultra gory and fast paced) return after years of delays. Blizzard's Overwatch smashed the the FPS and MOBA genres together and continues to dominate. The ridiculously awesome katana and blazing guns combo of Shadow Warrior 2 showed us we didn't need to take anything too seriously.
Of course there were the titanic dueling giants offering very different visions for FPS supremacy: gritty trench warfare hell with Battlefield 1 and futuristic space combat sim Call Of Duty: Infinite Warfare. Sadly, Titanfall 2 fell between those battling behemoths and has been overlooked by the masses, but hopefully will still rally at the holiday season.
Some FPS entries weren't as well received, with Homefront: The Revolution getting more than its share of lumps at launch and an overall "meh" rating online (even though I personally quite enjoyed it and still play regularly).
Now that we've hit the end of the year, it's time to look forward at what's to come with our 10 most anticipated shooters of 2017. It might be hard to overcome what arrived in 2016, but developers are sure putting up a valiant effort covering everything from realistic, squad-based games to fast-paced arena shooters and even a few unexpected sci-fi and horror entries.
---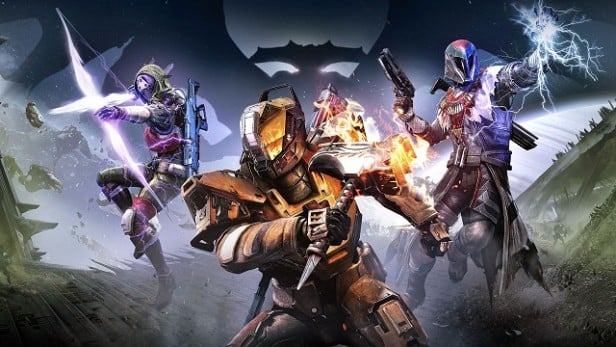 Destiny 2
First and foremost this looming behemoth on the horizon has to be mentioned, which even detractors have to admit is going to be huge.
Overwatch might be devouring the lives of online players at the moment, but there's no question Destiny really redefined the online multiplayer experience in the current generation of consoles. Granted, Destiny takes a lot of flak in forums by hard talking keyboard warriors, but it's remained relevant since release and has a fairly non-toxic and cooperative player base.
There's no specific release date yet, but an official announcement must be coming very soon, as the game is expected out in 2017. Rumors are swirling that Destiny 2 will be on both console and PC, with some pretty radical changes to the formula forthcoming. What changes would you like to see, and what do you hope stays the same?
---
Battalion 1944
Covered in our look at exciting crowd funded projects last year, this WWII shooter made a whopping 300% of its goal and clearly has high expectations from its backer base.
If boots on the ground and none of the jetpack sci-fi nonsense is what you're after, this is the game you want to play next year. It gets back to the basics of what made those early Medal of Honor and CoD games so widely regarded in the first place, but with a more modern presentation.
---
Prey
A sorta, kinda sequel to the 2006 game of the same name (or maybe a reboot? it's not entirely clear), Prey has been in development hell for a long time -- at one point even being outright cancelled.
Now resurrected and slated for a 2017 release, this sci-fi shooter is looking to be very dark and also pretty story-heavy, which is not typically the strong suit of the FPS genre.
Considering the folks behind Dishonored are now at the helm, I'm expecting big things from 2017's Prey, and can't wait to see more soon.
---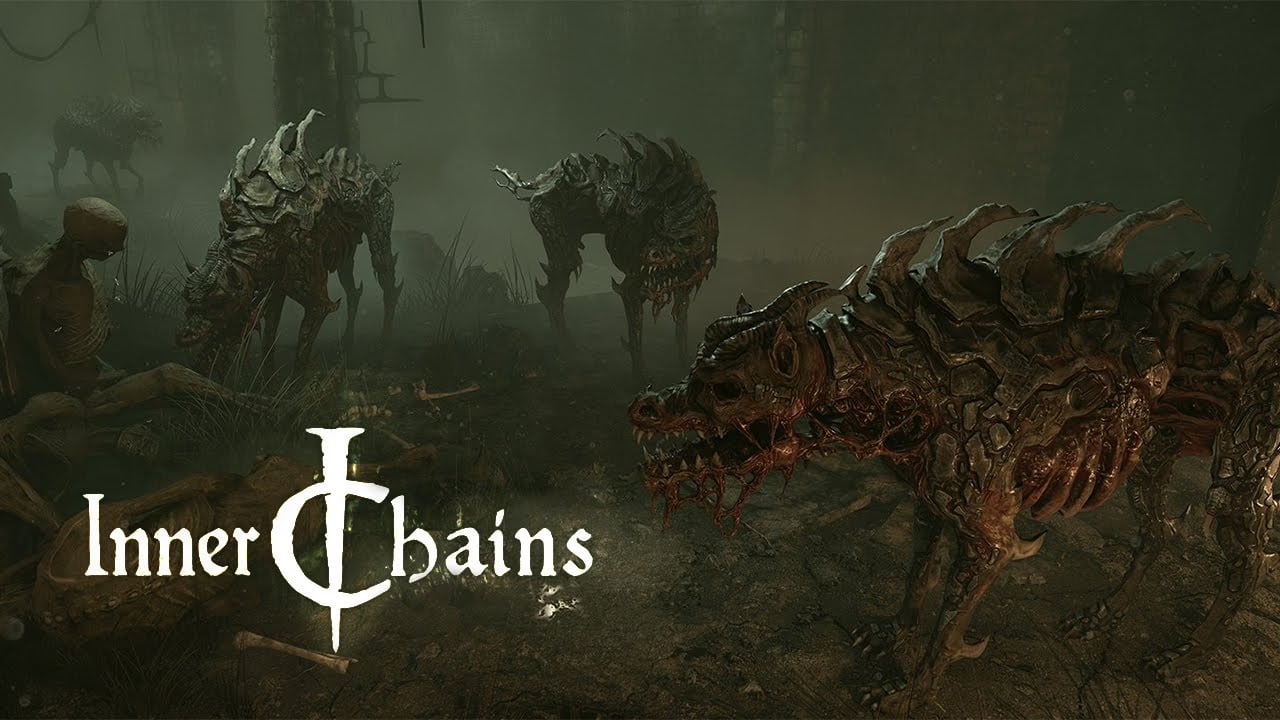 Inner Chains
This very different entry is both an FPS and a horror title, so we're putting it on both lists of our most anticipated games of 2017.
Another crowd funded success story, Inner Chains managed to go from indie effort to publisher-backed after getting buzz during the Kickstarter, and is now coming to Steam and consoles, with an early 2017 release date expected.
The setting is a dying "biomechanical" world, where organic creatures meld with machinery to create something like a fiery nightmare hellscape melded with a Giger painting.
---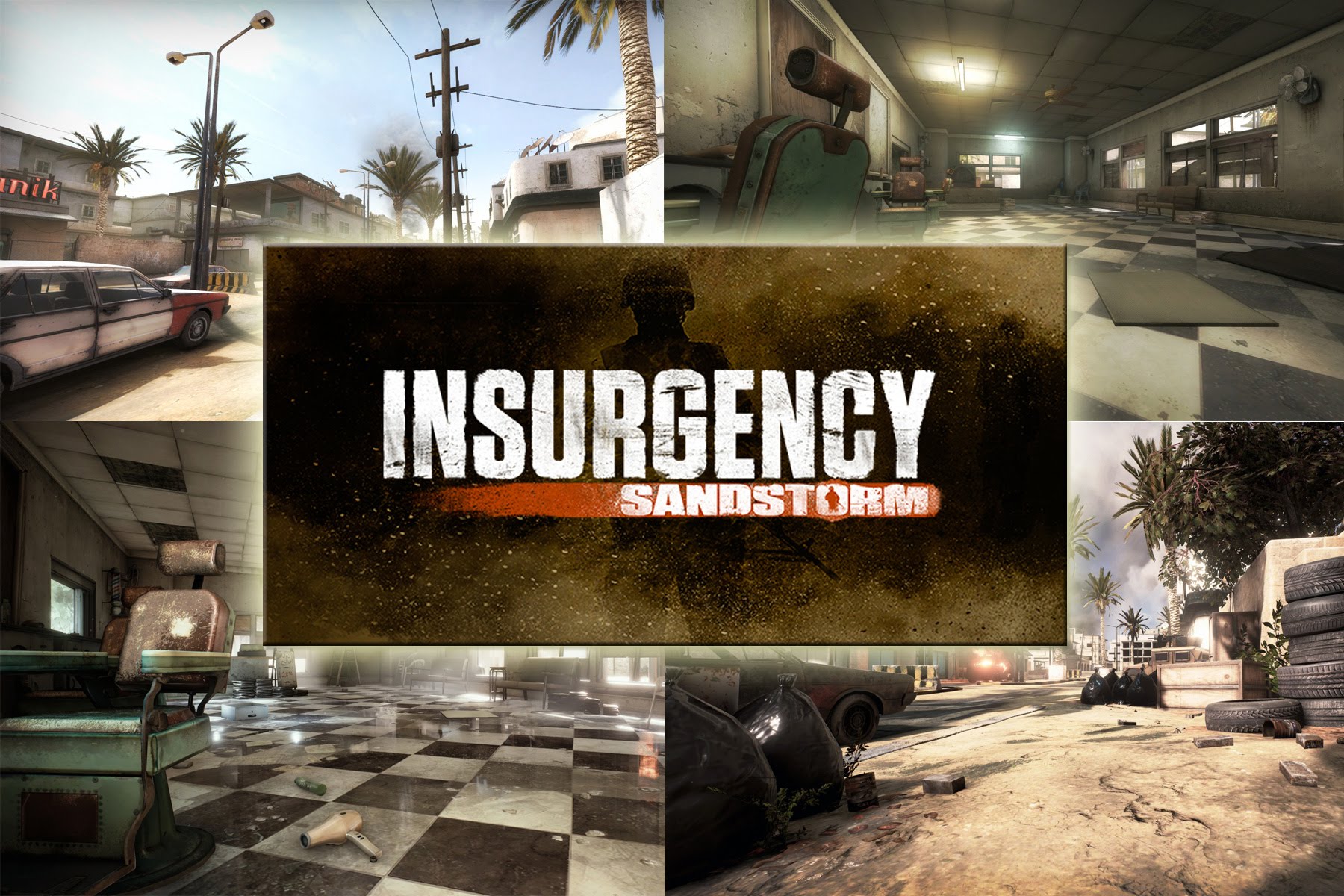 Insurgency Sandstorm
Officially announced back in February, this FPS sees New World Interactive getting publisher support for release on PC and consoles.
Considering the original Insurgency started as a mod, this is a big step for the team and something for modders around the world to look up to as what could come from your hard work.
A competitive beta is expected to launch soon for this realistic desert warfare FPS that has anticipation through the roof. Stay tuned for full info to hopefully arrive soon.
---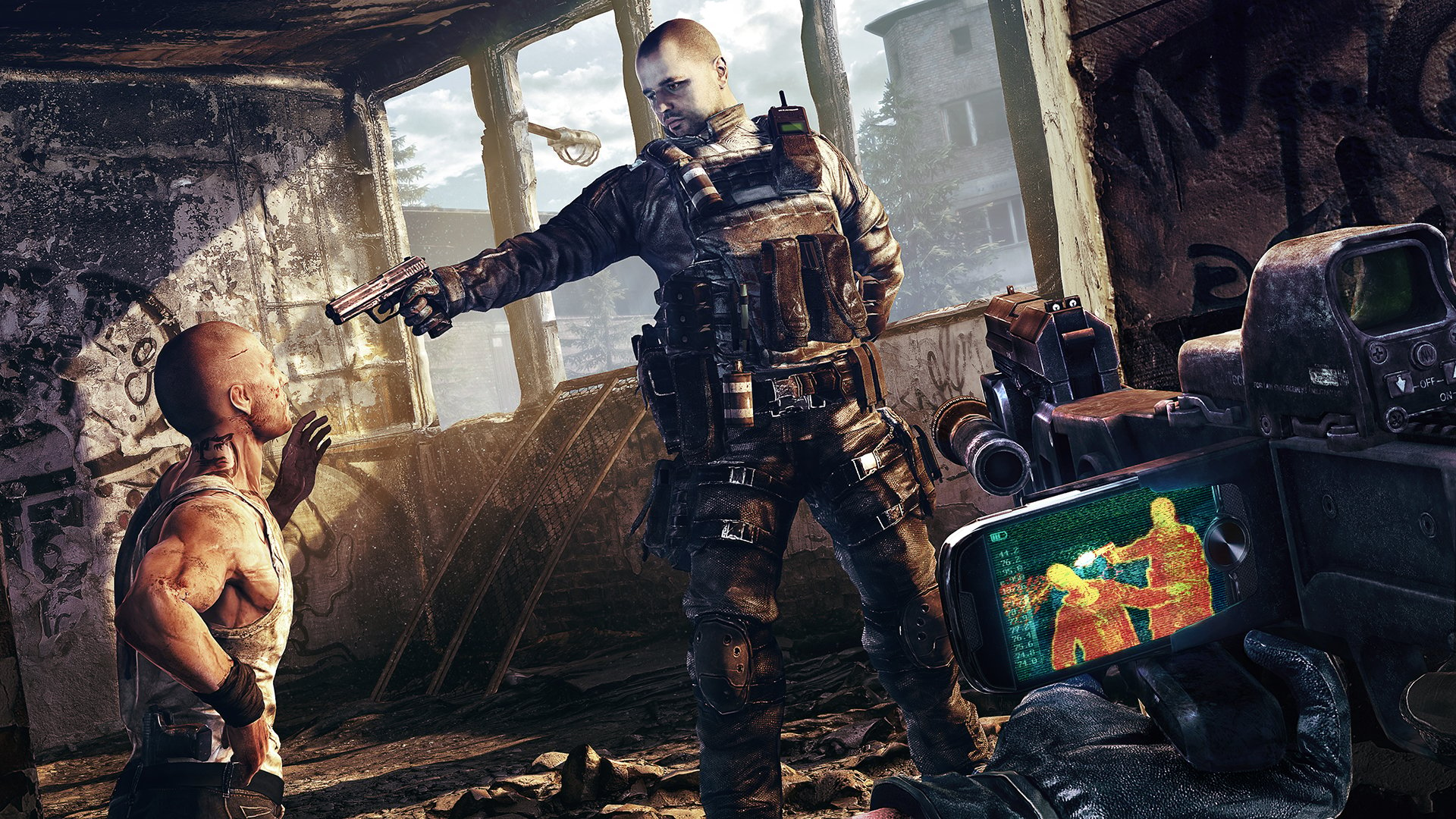 Get Even
I absolutely love how messed up and genre-bending this game looks already. It's an FPS with both occult elements and drones, and there looks to be more than a little bit of a horror vibe that could go a psychological direction.
Based on the trailers, there's a Condemned atmosphere, but maybe even taken to a further level on the weird side, along with hints of Deadly Premonition. There's also reportedly going to be Oculus Rift support, for a completely immersive experience.
Lacking a specific release date at the moment, Bandai Namco has announced "Spring 2017" as the target window.
---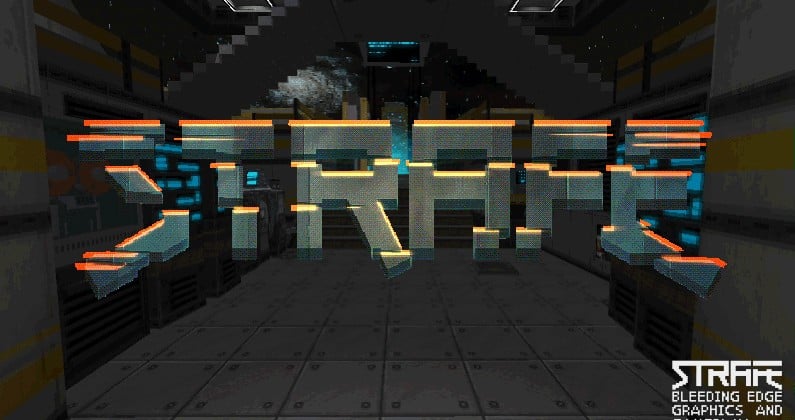 Strafe
Does it get more old-school than this? Strafe is looking to pay tribute to those classic '90s shooters before cutting edge 3D graphics were even a pixel in Pac-Man's eye.
The tongue is more than a little in-cheek here (just take a look at that totally tubular trailer below) as developer Pixel Titans comments that this is "the fastest, bloodiest, deadliest, most adjective-abusing, action-packed first-person shooter of 1996."
---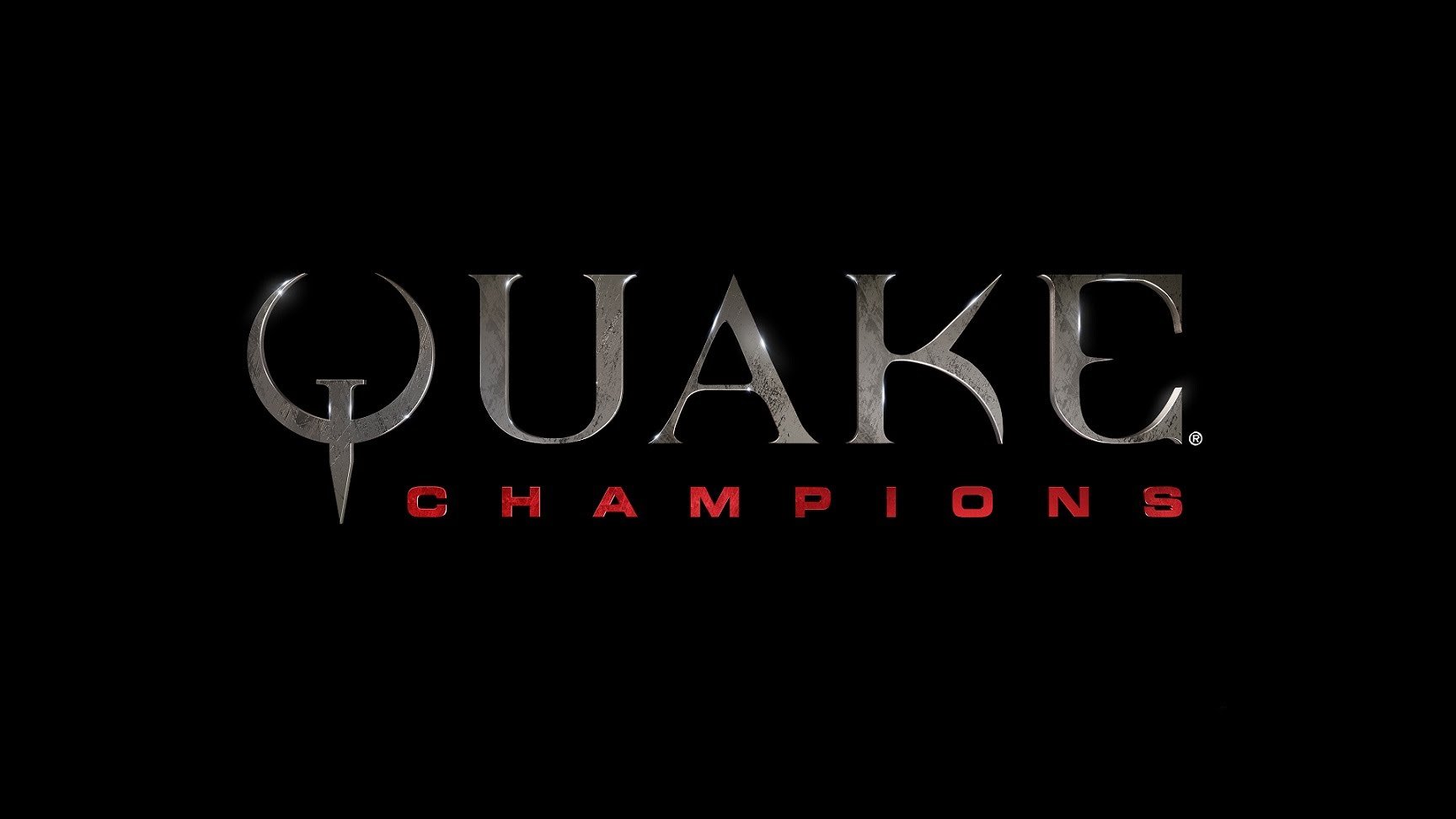 Quake Champions
After the Doom reboot, of course the next logical step was a return to Quake! There's no solid release date on this one, so it might not arrive by year end 2017. But we're holding out hope.
As a huge fan of Quake and Unreal Tournament 2004's absurd, hyper-fast combat, Bethesda's upcoming iteration has some pretty big shoes to fill, and will hopefully come to dominate the multiplayer and eSports arenas.
---
Lawbreakers
You may recall this slide from last year's most anticipated FPS games article, but that's how the game industry goes -- some titles make it out and some get pushed back, delayed, re-tooled, etc.
Lawbreakers has changed quite a bit from what was originally seen in years past, apparently ditching the F2P model and now focusing on high-flying, gravity-defying combat at hyper speed. Anybody want to place bets on if this can dethrone the current crop of high-tier competitive shooters?
---
Call Of Duty 2017
OK, so honestly, this is less a highly-anticipated game as it just a big old question mark that everyone wants answered. What's coming down the pipe, and will it be changed drastically after the fan flop of Infinite Warfare?
Call into question my gaming cred all you want, but I'm going to let you in a little secret here: although the basic free for all multiplayer is a let-down, the single player campaign was great, and the ridiculous '80s themed zombie mode was a blast to play.
Yeah, yeah, it's super cool to hate on CoD, I know, so go ahead and burn that effigy of me and let's move on already.
Whatever the new iteration will be has been in active development for at least two years by Sledgehammer Games, based on Activision's rotating developer schedule. They previously worked on Modern Warfare 3 alongside Infinity Ward and then subsequently handled Advanced Warfare, so that might indicate a modern/futuristic bent, but that's not a given.
Rumors are circulating that Call Of Duty 2017 will be set in Vietnam -- but who knows if that's actually true, since prevailing wisdom around this time last year was that Infinite Warfare would be Ghosts 2. It's a good bet whatever arrives with probably be accused of copying Battlefield if it's an old-time shooter.
What do you want to see from the 2017 Call Of Duty iteration, or are you tired of the yearly FPS entries altogether?
---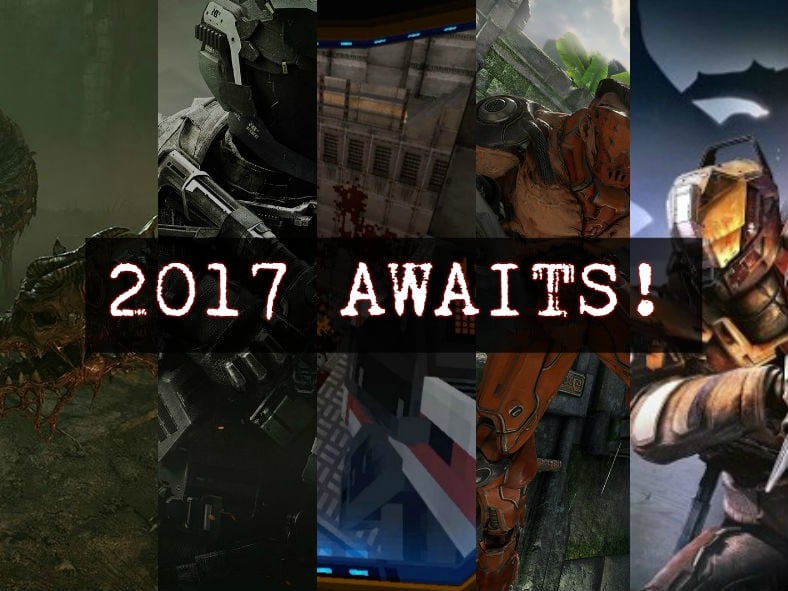 Sadly, some of our most-anticipated games of 2016 were pushed back and haven't arrived yet, most notably Rising Storm 2: Vietnam, Sniper Ghost Warrior 3, and the maybe free, maybe not Lawbreakers.
While the waiting is getting unbearable, that at least means more shooters are coming soon! 2017 is shaping up to have a slew of really well-rounded offerings, covering everything from desert warfare to jungle sniping to crazy Giger-esque horror landscapes and far-future sci-fi dystopias.
What's your most anticipated 2017 FPS game, and what did we miss that should have made the list? Let us know in the comments!