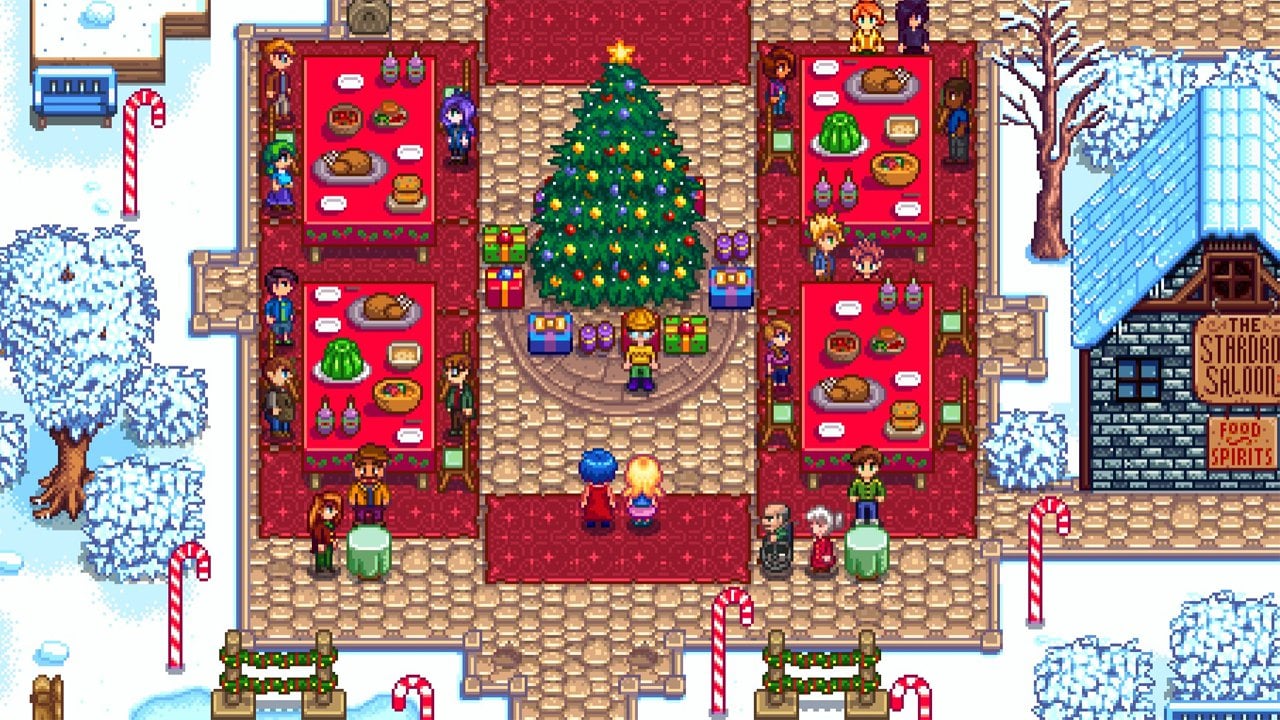 Each year we see another shed-load of outstanding indie games hit the market, and 2016 has once again been a bumper year. Whether it's something you've found on Steam or heard about from a Twitch streamer, these indie games are always a refreshing change from Triple-A franchised games, offering something new and different for players.
So, which games have really excelled this year? There has been a lot of choices, but we've narrowed it down to 11 of the best indie games of the year!
---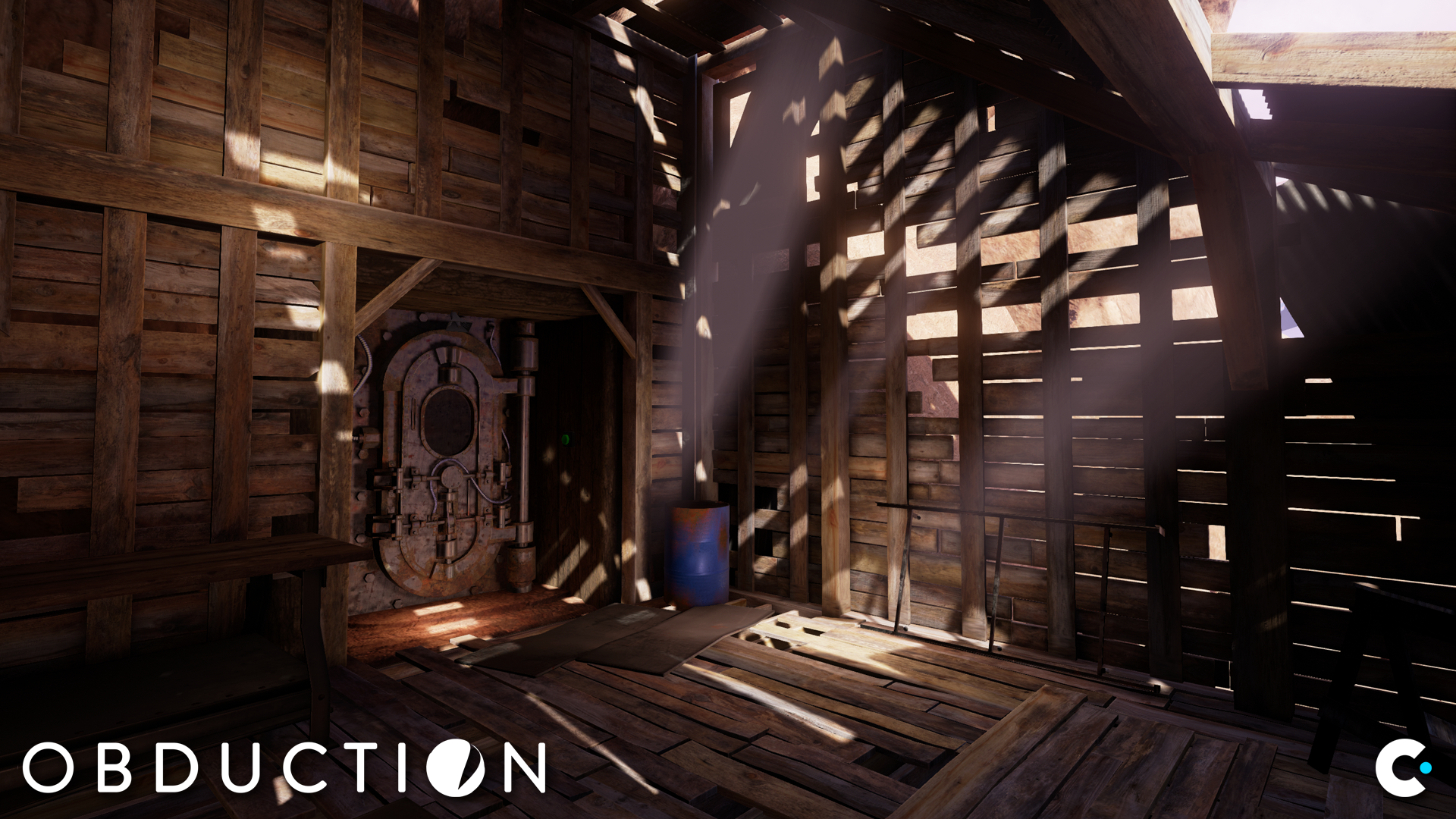 11. Obduction
This game is about a person being transported to an alien world and that person having to explore and solve puzzles to return home. It's a great first-person adventure game set in a beautiful and lush world, which is so amazing you sometimes find yourself just standing around admiring it. We loved it so much we gave it a solid 8/10!
Obduction resurrects that feeling of classic adventure games like Myst, whose creator, Rand Miller, also created this amazing experience. An immersive world, the environment of Obduction requires considerable exploration and discovery of its enigmatic character. Through this exploration, the world's secrets are unveiled. Solving puzzles requires searching and keen observation is vital to ensure clues are not missed -- they can often be the most unassuming things!
Half the fun of this game is the feeling of a race against time to find that final clue; but once it's found, the reward is very much worth it. The in-game choices do have substantial consequences for the rest of the game, too, giving it another layer of intriguing difficulty.

Obduction is available for PC and Steam and was released in August 2016.
---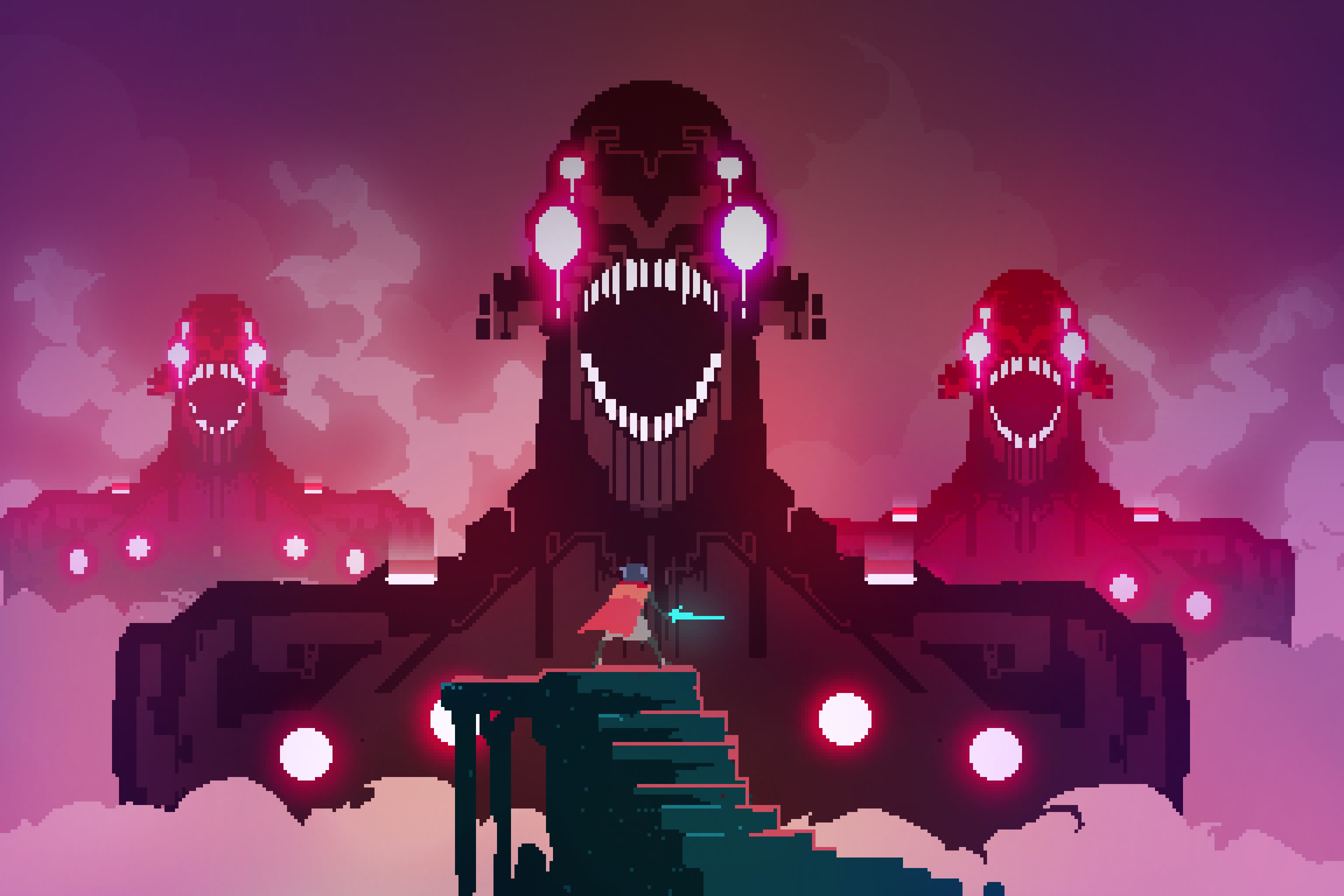 10. Hyper Light Drifter
This game is truly demanding, throwing continual road blocks at players where progress is only rewarded via practice, practice, practice -- not cheap strategies and exploits.
In this game, the drifter protagonist has access to technology long forgotten by the game's world. The developers do seem to wanted to create a SNES style gaming experience as the battles are almost poetic in their nature and punctuate the exploration phase, both characteristics of classic Nintendo action-adventure games from years past.

Emphasis in Hyper Light Drifter is very much placed upon learning how to interpret everything that happens in the game, what it demands and how to wield weapons. It is a game with no dialogue but instead employs a protagonist who has survived an apocalyptic attack and is being chased by a shadowy monster -- using the environment to tell the story.
A beautiful pixelated game, Hyper Light Drifter places importance on player interpretation as there are few hints to help players along their way -- but that's the fun! The game is available on PC, Xbox One, PS4 and Steam and was released in March 2016.
---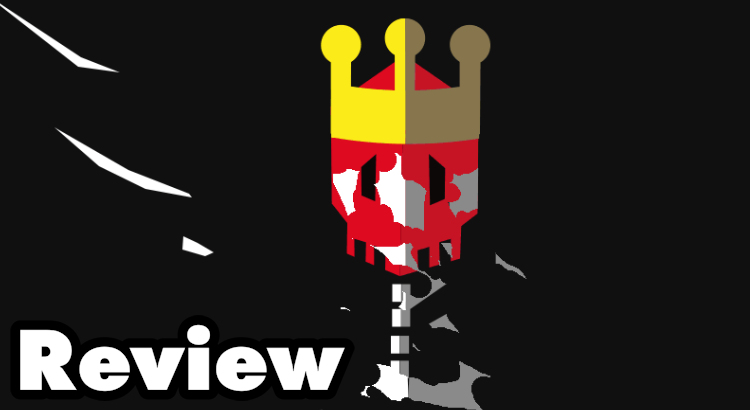 9. Reigns
This is a brilliant 'choose your own adventure' game, with players considering how to solve a number of crises. You can make binary choices to resolve the ongoing crises, but these choices do act like scales that tip the kingdom's ethos one way or another. The risks in the game must be calculated and outcomes are never certain. Ultimately, the game is about balance -- the king can't please all of the people all of the time!
Reigns is written economically, but with a malevolent streak that genuinely makes players believe that they will succeed; when without practice, they won't. Reigns is a game about choice and heavy with consequence. It totally delights in its cloistered malevolence. Long may it reign. The game is available on Steam, iOS and Android and was released in August 2016.
---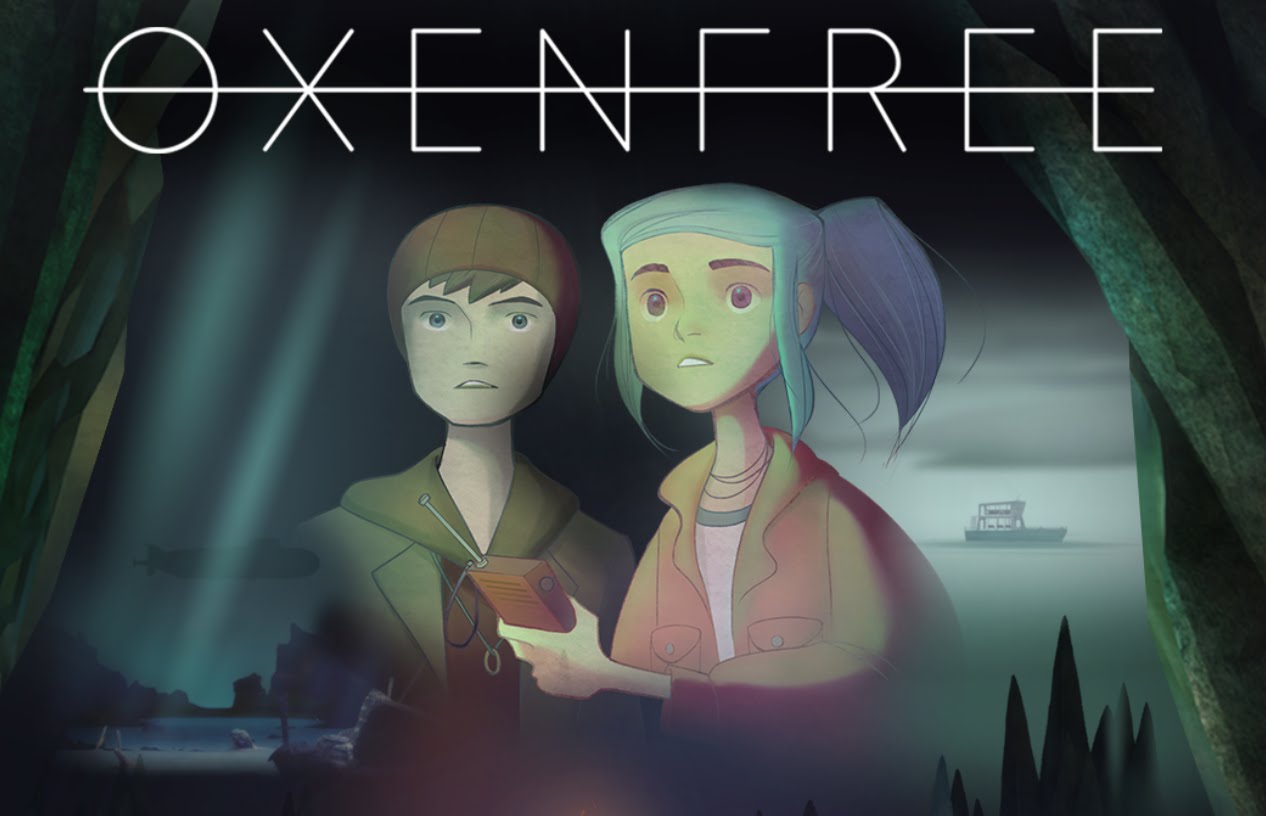 8. Oxenfree
This game is perfectly paced, allowing players to progress through the game without burning it out quickly -- and this is part of the allure. The supernatural adventure game appears superficially to be a teen slasher, but underneath, it is about people, relationships and growing up; we explored these character relationships in another article on Oxenfree.
In the game you play as protagonist Alex, who hears an urban myth that a special radio frequency can allow him to hear ghostly voices. Naturally, Alex and friends investigate on a deserted island, but while learning about the island's history, they become separated.

The game allows players to decide who to search for first and this totally changes how the story plays out. This means there is a great amount of replayability, as players can go back and opt for the other choices and see how it affects the outcome.
The narrative is very reactive; even a silence is responded to and the dialogue is seamless, truly recreating human conversation. Characters are well rounded and believable. It makes a refreshing change for a horror game to not have jump scares, but be more heartfelt instead. The game was released January 2016 and is available on Steam, PS4 and XBox One.
---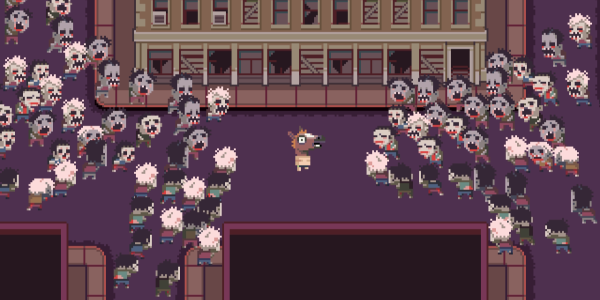 7. Death Road to Canada
There are a lot of zombie survival games out there, but none more quirky than a two week road trip from Florida to Ontario. The first thing that stands out is the zingy music; it's chirpy, contagious and memorable and is an amusing antithesis to the desolate and desperate world on display.
The journey is full of broken cars, greedy bandits and constantly needing to replenish basic supplies. But, if you don't make it to Canada, don't worry -- just have another go. We love how the characters can be named after real life people and that there are other characters along the way who are inspired by pop culture.

When the zombie hordes arrive, players can literally use anything at all as weapons to defeat zombies, including regular weaponry. The 'siege' event is fun, as the area the player is in becomes flooded with zombies! Yes, players may fail, but with a couple of playthroughs, players will learn the intuition to succeed.
Overall, the game is a charming road trip game that, although occasionally harsh, is always fun. Death Road to Canada was released in July 2016 and is available on Steam and GOG.
---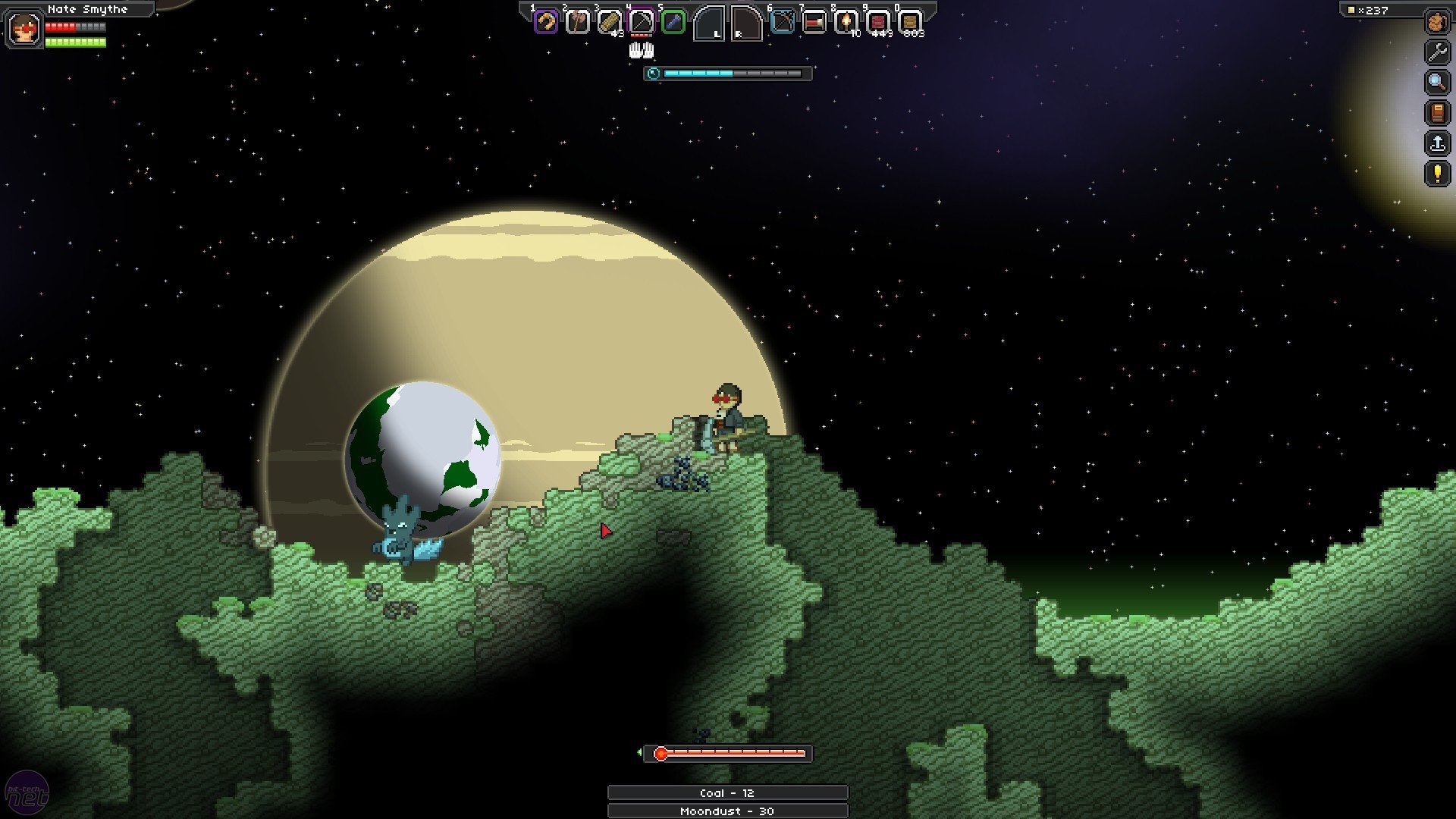 6. Starbound
This is a great 2D procedurally generated platformer, and it is truly a gaming experience that shoots for the stars and lands amongst them. We rated this game a huge 9/10!
Exploration of a diverse range of planets, biomes and subterranean nightmares is the highlight of the voyage, but the combat, scripted bosses and rich backstory ensure the game shines brightly. Players can craft, mine and refine -- and also team up with friends.
What elevates this open-ended crafting sandbox game above others like it is the sheer diversity. Each planet is unique and randomized -- its geography, landscape and weather conditions are all intriguing. When players drill downwards, there are some great and unexpected items, such as mini dungeons and bone temples. Enemies are diverse and the combat style focuses upon experimentation to prevent battles from becoming repetitive and to continually engage players.
The freedom to uncover the secrets of the galaxy and make worlds makes this game truly special. The game has been available since July and is playable on PS4, Xbox One and Steam.
---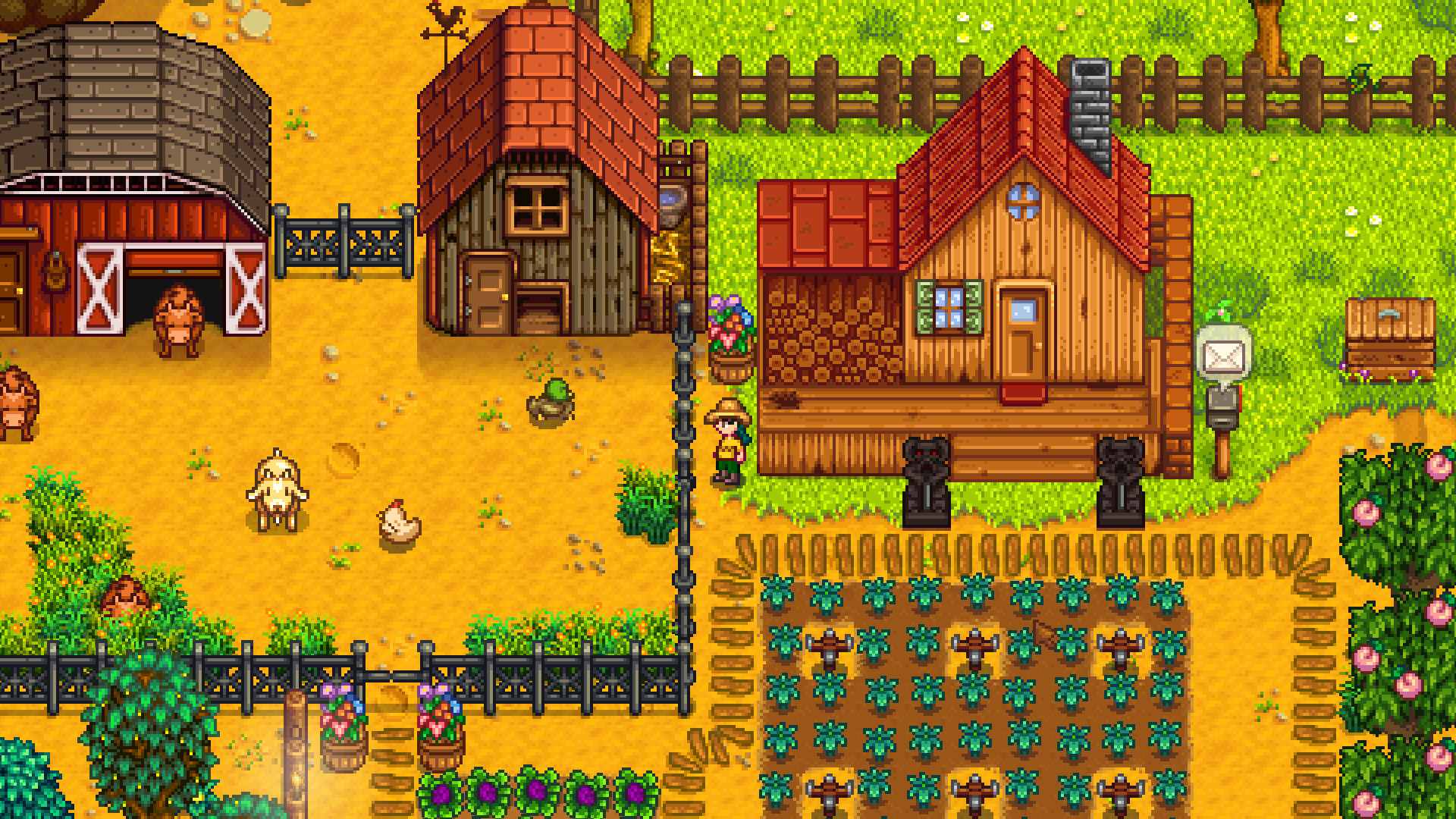 5. Stardew Valley
This game perfectly intertwines a farm simulator with RPG elements to create an intriguing and absorbing rural world.
Each day in Stardew Valley is approximately 10-20 real minutes and yes, players do build the farm from scratch. The beauty of this game is its game play of no overnight success, as players are required to plant the correct seeds, water and harvest crops.

The game is relaxed and initially seems simplistic, letting players play at their own pace. The blend of farming simulator and RPG feels effortless and the game is exciting and compelling as a result. The RPG elements are very welcome and break up the farming simulation pieces.

Stardew Valley is in touch with its message and very grounded in reality, subverting clichés from similar games. Get to know the town's inhabitants and their individual quirks, and players are absorbed into the environment. Be kind to one another and people are rewarded too -- building relationships are just as important as the farming.
The game emphasizes make do with what you have and build on it. The game expertly explores the connection that someone can have with their environment and the people around them. And remember -- what needs to be done today? The game was released in February and is available on Steam, PS4 and Xbox One.
---
4. Owlboy
Oh, how much love is there for this game? A lot! We've already mentioned our love for this game right here! Owlboy is a game that defies expectations and tugs at the emotional heartstrings.
Bullied mute owl Otus wants to become a warrior, a fighter and a hero -- and it's the player's role to ensure he can reach that goal. But remember the importance of teamwork; Otus can't do everything alone, but with friends, everything is possible. The game is utterly beautiful with its 2D graphics, has a compelling story, and a lot of wit. Control Otus whilst he bravely fights the invading robo-pirates.
The developers clearly know what gamers want and have provided short cuts, such as easier ways to swap weapons. The artwork is sublime, the restrictive palette drives creativity and the amount of stunning locations or backdrops that last mere seconds shows how much love has been put into this game and should be cherished. It is a surprisingly emotionally deep treat, with some really compelling moments.
The game is a pleasure to control, it has impeccable difficulty balancing to keep players moving forward, whilst always feeling like players are being skillful. And of course, the gorgeous pixel graphics are awesome. The game was released in November and is available on Steam.
---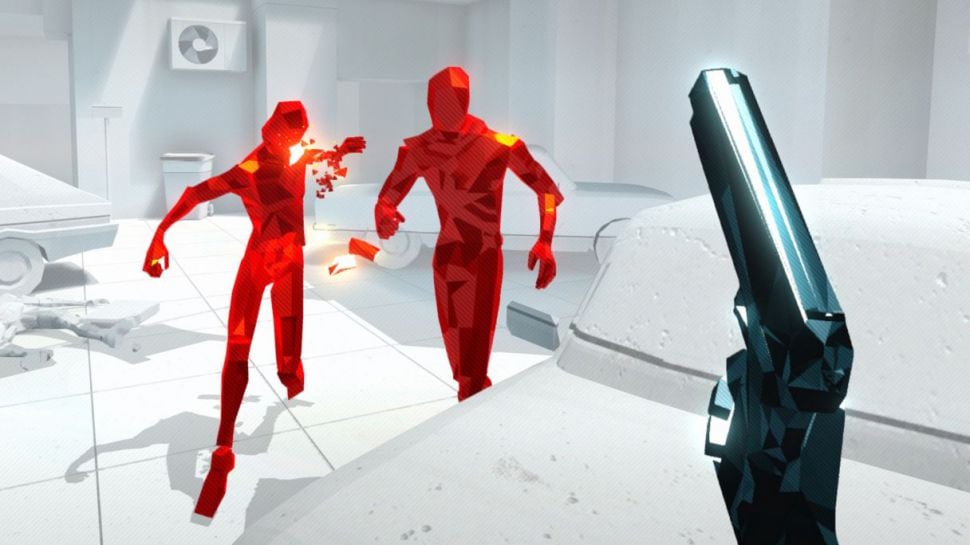 3. Superhot
An excellent first-person shooter, where players think first and shoot second. Each level is exciting, self-contained and time-bending fun that turns the FPS mechanic on its head. If the character moves, so do the enemies, but if the character stands still, so does time.
Super Hot is a truly unique idea and ever so reliant upon the smallest of movements to ensure bullets can be dodged. Every level is trial and error and definitely designed as such, to strategise the game in the best way possible. The true gameplay exists in those frozen moments; giving players time to carefully calculate their next movement based upon the heightened situation unfolding. The levels gradually introduce more difficult levels, such as providing less cover.
Every scenario offers a unique challenge and every level is wholly worth playing. The clever time manipulation idea delivers consistently fulfilling challenges by turning quick actions into carefully considered and cautious tactical decisions.
The unique puzzles are simplistic but look great too. It is a great game with quick respawns to avoid the frustration of a death. The game was released in February and is available on Steam, Xbox One and PS4.
---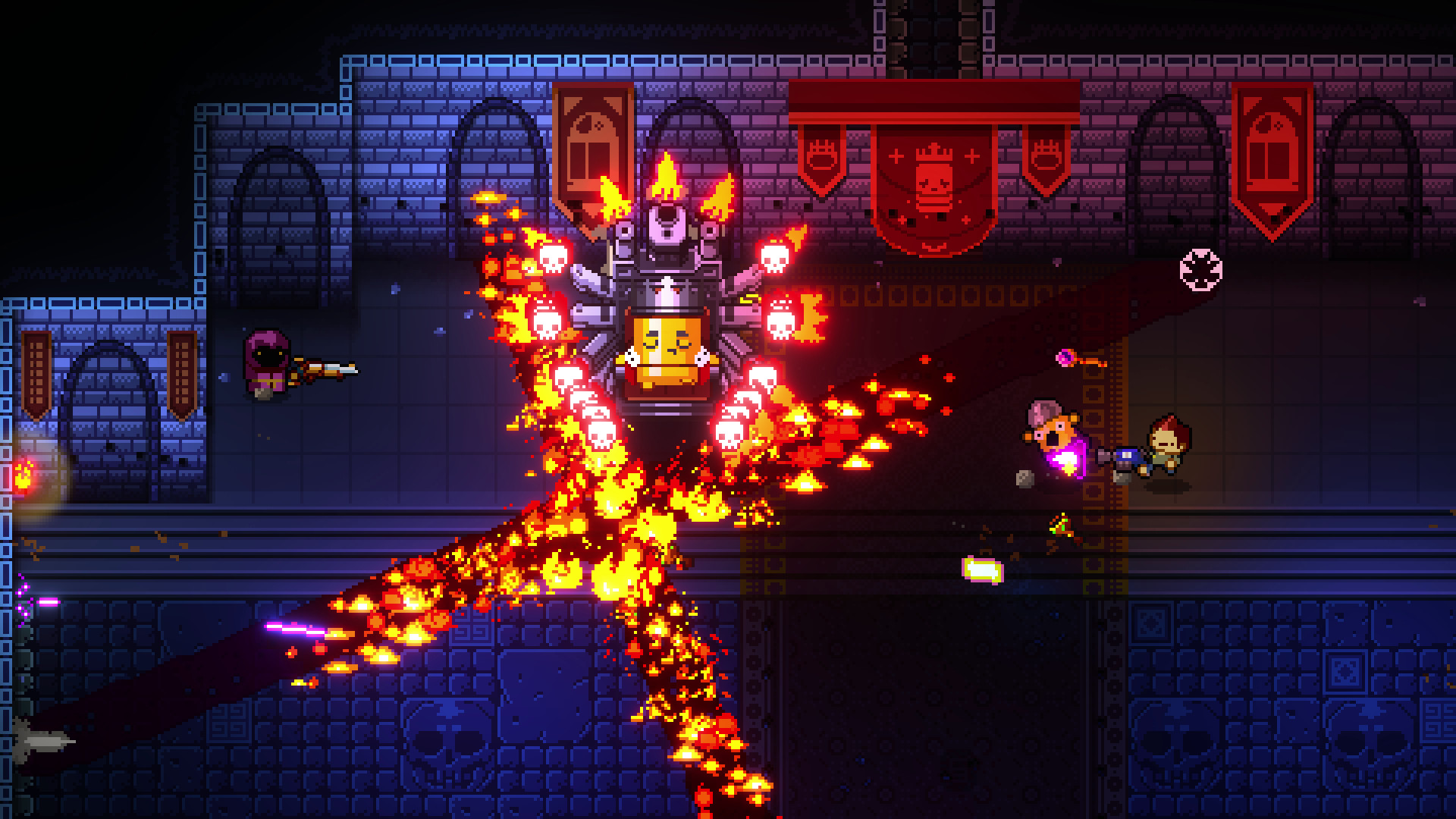 2. Enter the Gungeon
Genre fusion can be clumsy, but this game works perfectly and is so skillful to utilise all elements of the mash-up. Even judged purely by arcade shooter games, Enter The Gungeon makes the grade; and the roguelike elements add variety, structure and replayability to the base. All this goodness is wrapped up in a delightfully silly, breezy package, set on a distant planet that keeps everyone playing.
Simply, the game is about bullets and shooting some stuff -- ultimately, a giant bullet falls from the sky. Many of the enemies are actual bullets that fire smaller bullets at the character. There is a clear love of arcade shooters and therefore the game is reliant upon dexterity. Fighting bosses is quite unique, in that the boss will either spawn minions or bullets and the player has to juggle between defeating both. But this is really a game about the crazy weapons that can be used, such as a fire-spewing pitchfork or a laser rifle.
Enter the Gungeon is really sophisticated for a game about shooting bullets at anthropomorphized bullets with guns. It uses elements of one genre in the context of another, enhancing the most enjoyable elements of both and still throwing surprises at players, whilst still being a whole bucket of fun. The game is available for PS4, Xbox One and Steam and was released in April 2016.
---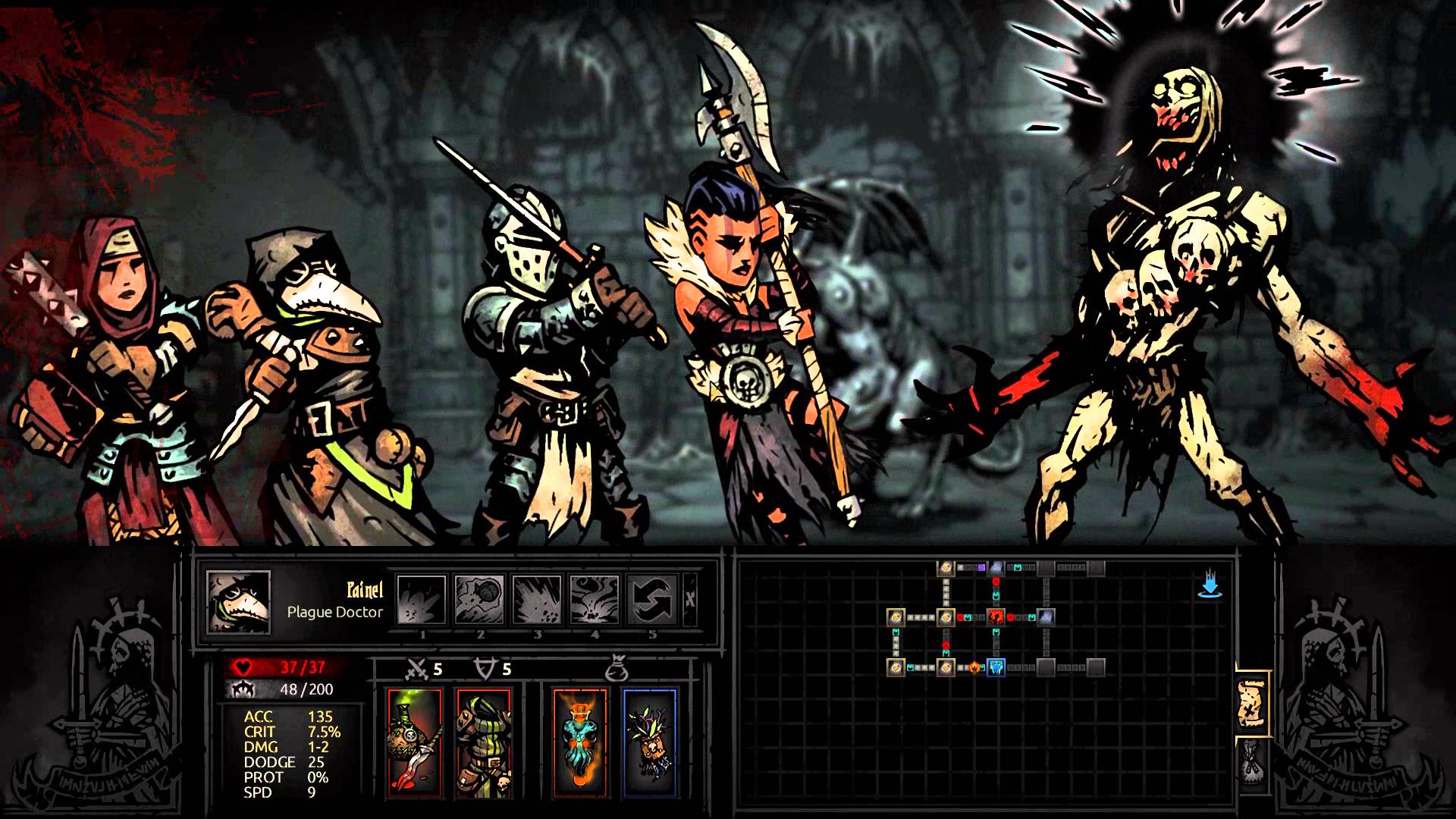 1. Darkest Dungeon
So, here is the number one indie game of 2016. And why is it number one? Well, this simply shows how hyped we were about the game!
Like most fiendish things, the game appears much simpler and benign than it is. The grim, but expressive hand-drawn art style adds to the innocent style. Characters trudge from left to right as the backgrounds scroll. This makes it seem like there isn't much to the game. But, once players have visited therandomizedd dungeons, seen other characters die -- or go insane -- the game is revealed as an intimidatingly deep, tense and opaque turn-based tactical game. And it's got so much character too!
The game robs players of certainty and predictability, as they will never know if the healer will heal, for example. Success and failure is intensified by outstanding narration, with grim warning and exclamations in response to critical events, and the back stories given at boss levels are fantastically told.
Enemies are rich and diverse, from fish men to eldritch horrors -- but if players want to bail out, they can do. Knowing when to give up is key to the game's success. if you utilize the character's skills and make the very best out of them, the team is formidable. Even with all these intricacies, the game is robust and plays very well.
Darkest Dungeon is a grim and merciless tactical strategy game, with many layers of complexity, unpredictable randomisation and willingness to put venturing fragile characters in peril. There is brilliant narration and expressive animation which makes it easy to be immersed into a tantalising world, with the end feeling slightly out of reach. But that is a good thing! The game is available for PS4, PS Vita and Steam and was released in April.
---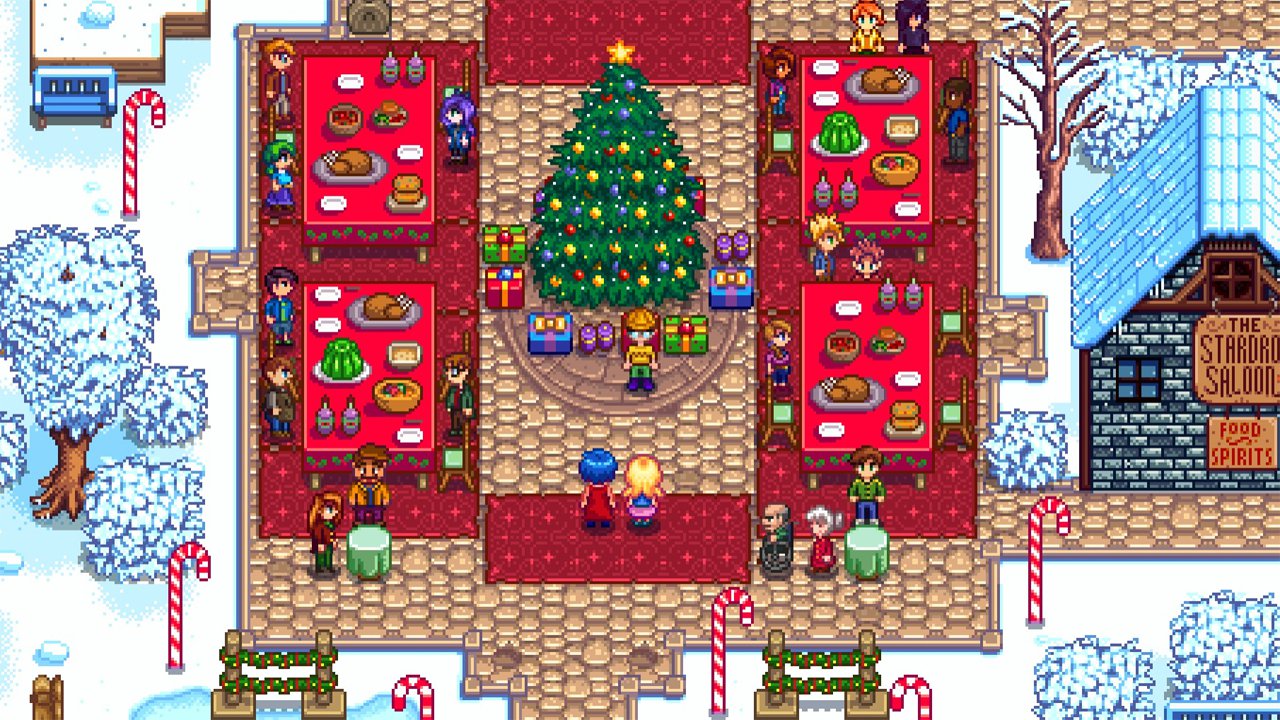 So, there we have it, 11 of the best games of 2016. These games will be around for a long time to come and we look forward to a whole bunch of new games all ready for 2017.
What are your favorite indie games of 2016? Let us know in the comments below.