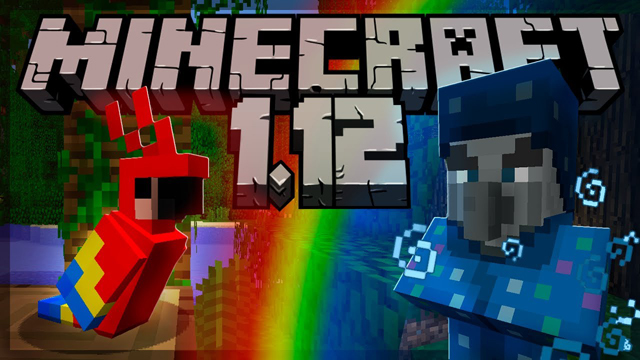 Those of you who follow the latest news on Minecraft modding may have heard about the Minecraft Marketplace that allows you to purchase community modifications for real money. But why would you spend cash when the best Minecraft mods are still available online for free?
The latest update for Minecraft 1.12 is already here, and there are some excellent free mods that you should definitely check out. This selection includes mods that generate whole new worlds, change the level of game difficulty, and add tons of new items.
---
The Lost Cities
This terrific mod for Minecraft 1.12 adds a whole new world to the game. You need to choose The Lost Cities in the options menu of your client, and the game will spawn you in a truly amazing environment full of mysteries.
You can also customize the way the new overworld will generate its structures, loot and mobs. You can make it really hard or really easy for yourself, so be sure to check it out right away.
---
Customized Dungeon Loot
Tired of finding the same loot in every chest? Here's a mod that adds 25 new items to the loot chests in Minecraft 1.12, and even provides you with the ability to add your own personalized items. This opens so many opportunities for your survival game, especially if you play in co-op mode.
The list of currently available items includes:
Frost Walker Boots
Blood Diamond
Archer's Bow
Thief's Sword
Empty Spawn Egg
Flash's Boots
Infinite Fire
Steve's Head
and many, many others.
---
Timber Mod
Chopping trees could be a hard work, unless you have just the right tool for it. This mod adds a peculiar item to your crafting list -- the Timber Axe. This powerful tool can break the entire logs into pieces with one simple hit.
It is really easy to craft Timber Axe -- all you need is to throw an iron axe anywhere on the ground and drop a diamond on top of it. As a result, your iron axe will turn into the magical Timber Axe.
Inspired by the TreeCapitator mod.
---
More Tools
This mod adds many new colored items to your inventory: redstone, lapis and emerald armor and tools. These new tools don't have any extra features except the material they are made of. These new items look awesome, but it may be a bit tricky to craft them.
For example, you can't just throw a sword on the ground and drop a redstone on top of it to make a redstone sword. First, you need craft a power crystal tool bench that can be made with the help of a power crystal and a piston. Then, you can drop a sword or any other tool on the tool bench and add either redstone, lapis or emerald to craft these special tools.
---
StructPro
Now, here's something for those who like to do servers. StructPro is based on the Placemod that brings lots of new schematics to the vanilla Minecraft without actually uploading them from the editors. But this new version includes a lot more structures (2900+), and the spawn time is greatly reduced (about 1-5 min).
The structures available in StructPro include everything from tiny villages with funny buildings to massive constructions, such as castles and fortresses. The loot system has also been changed and includes many new items that you will definitely find interesting.
---
Tough as Nails
Ever wondered if it was possible to make the survival mode in Minecraft 1.12 even more challenging? Well, here it is! Tough as Nails brings more realism to your gameplay, including features like the change of weather, accumulation of thirst, dynamic body temperature, etc.
You will need to pay more attention to your overall health status and find cover during snowfalls, unless you will be able to make a campfire or find better gear. This mod really makes Minecraft into a true survival game that is not meant for the faint-hearted.
---
Wearable Backpacks
Backpack is just such a neat item that it would be a total bummer not to have one for yourself in Minecraft 1.12. This mod adds a simple crafting recipe to your game that requires 7 leather, 1 gold ingot, and 1 wool.
This is an incredibly convenient way of storing your valuables instead of keeping everything in a remote chest. Quite often you need some specific item that you keep in your chest, and in order to get it you need to travel all the way back. But with the wearable backpack, this problem is solved!
---
What is your personal favorite Minecraft mod for the World of Color update? Share your choice in the comments section below. And don't forget to see all the new features of the World of Color update through a some of the best Minecraft 1.12 seeds currently available for this version of the game.